Creamy Mashed Potatoes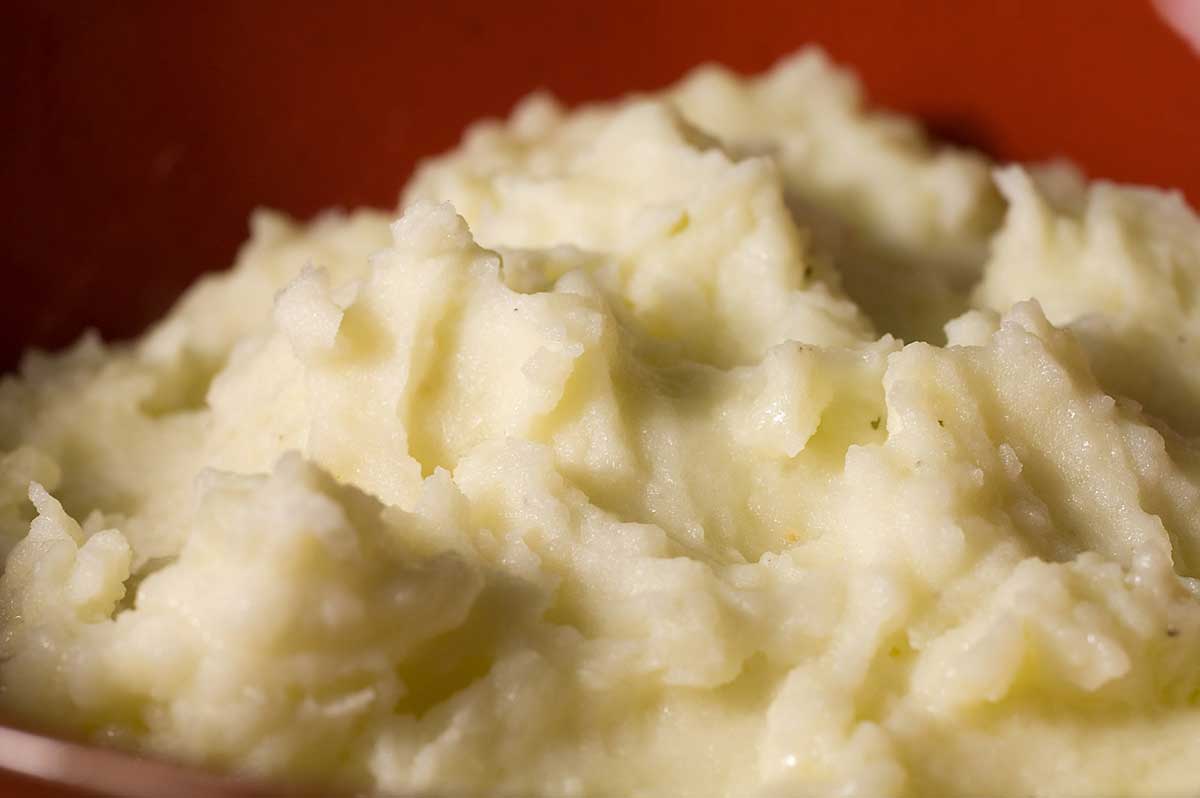 Yesterday when I shared Pot Roast with Mushroom Gravy I promised to share my recipe for the creamiest, yummiest mashed potatoes ever. Well since I always keep my word,  here it is.
For those of you that don't know,  I am a HUGE mashed potato fan. I could seriously eat them for breakfast, lunch and dinner. When I was a kid, instead of reaching for cookies or potato chips when I wanted a snack, my best friend and I would make mashed potatoes and gravy. Back then we were making boxed mashed potatoes and a packet of gravy, but now that I have grown up a bit I prefer to make my own mashed potatoes and this recipe is the result. As far as ingredients go this recipe is very simple:  potatoes, real butter, half and half and salt and pepper. The special thing is in the technique. I actually use a hand mixer to whip the potatoes until they are creamy and smooth.