Fried Green Tomato BLT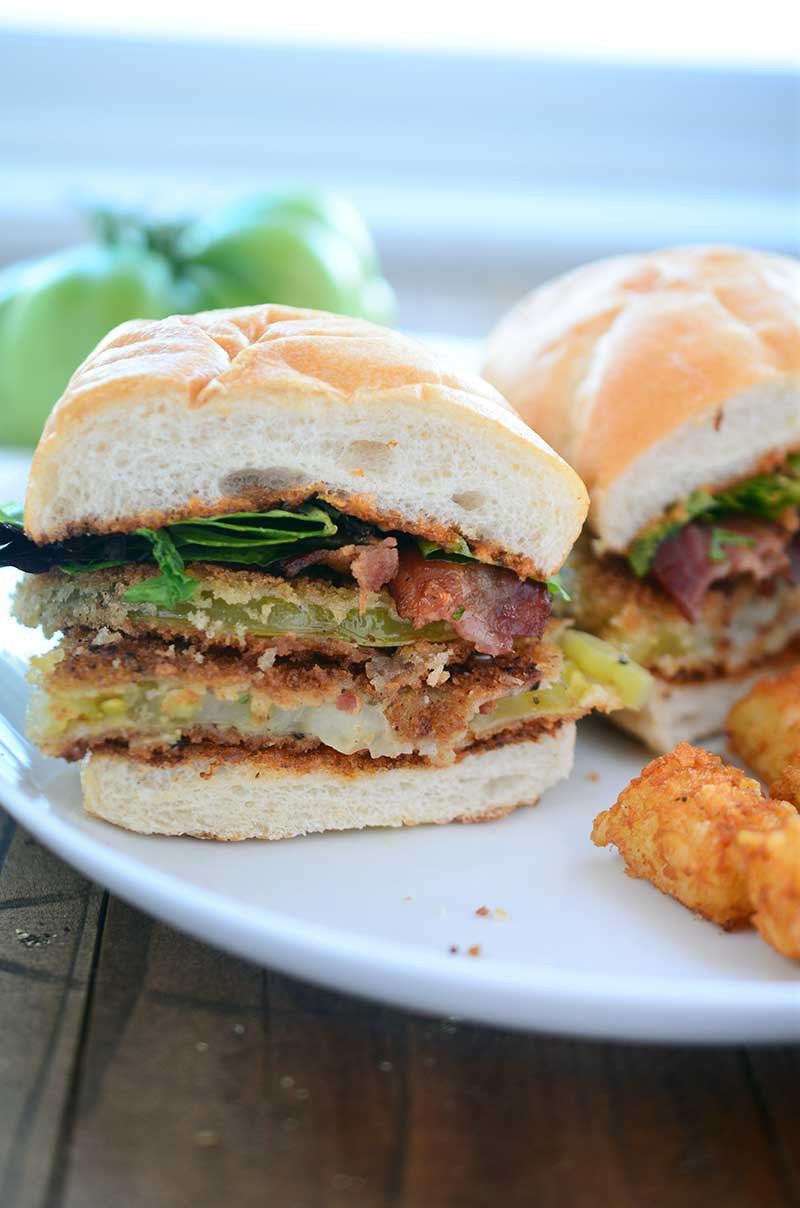 Two classics combine in this epic sandwich. This Fried Green Tomato BLT with Cajun mayo spread will be your new favorite sandwich. 
When I first moved to Seattle someone told me that I would never be able to grow tomatoes. Last year, I couldn't. It was pretty bad actually. I maybe had about 10 tomatoes between 4 plants. Sad right? Well this year, the tomato force is strong. I am picking at least 30 tomatoes a day. We've got sun golds, green zebra, roma, aunt ruby's green and beef steak. They are not showing any sign of slowing down either. I have no idea what I am going to do with all of them.
And obviously, I've been picking some green ones so that I can make my summer time favorite: fried green tomatoes. Nothing beats a perfectly, golden fried green tomato. Except that is, this Fried Green Tomato BLT.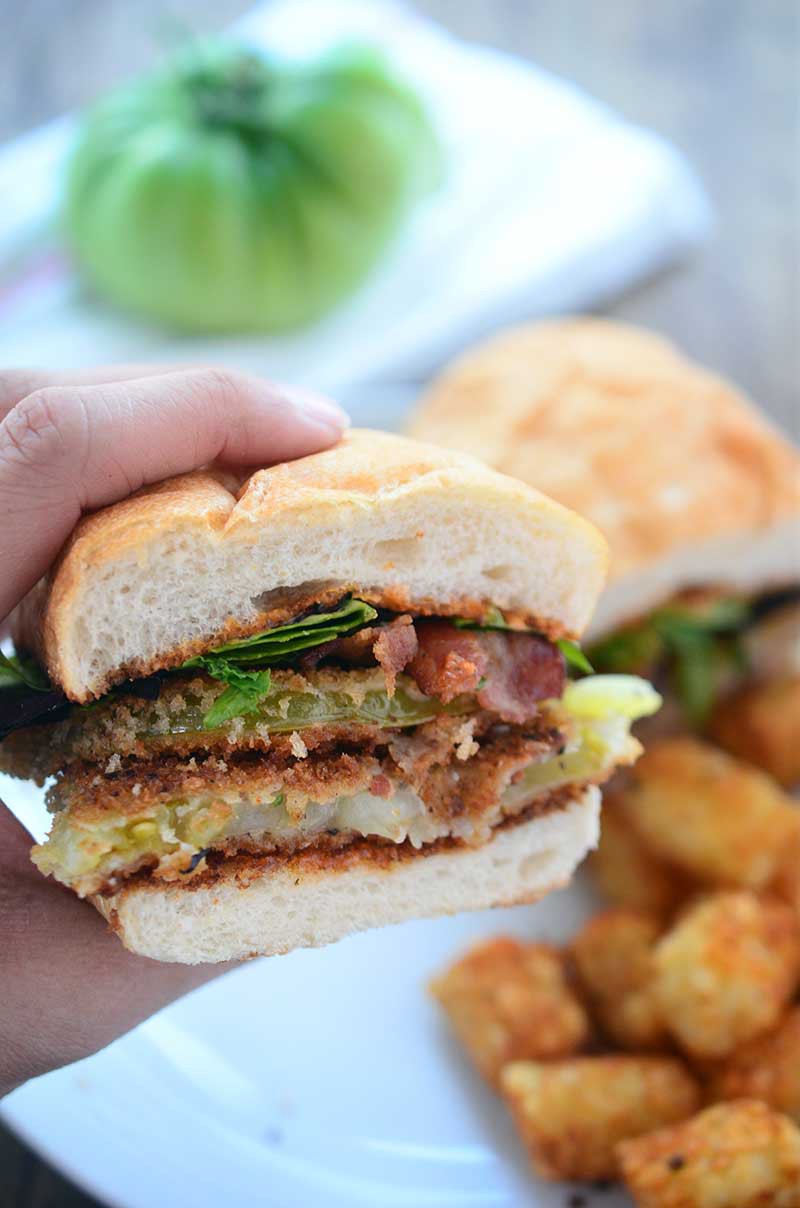 I'm not quite sure why I never thought to make this before. BLTs have always been one of my favorite sandwiches. And fried green tomatoes have always been a favorite too. I mean, one of the reasons I grow tomatoes is so that I can make fried green tomatoes.
This Fried Green Tomato BLT combines the two. And it is glorious.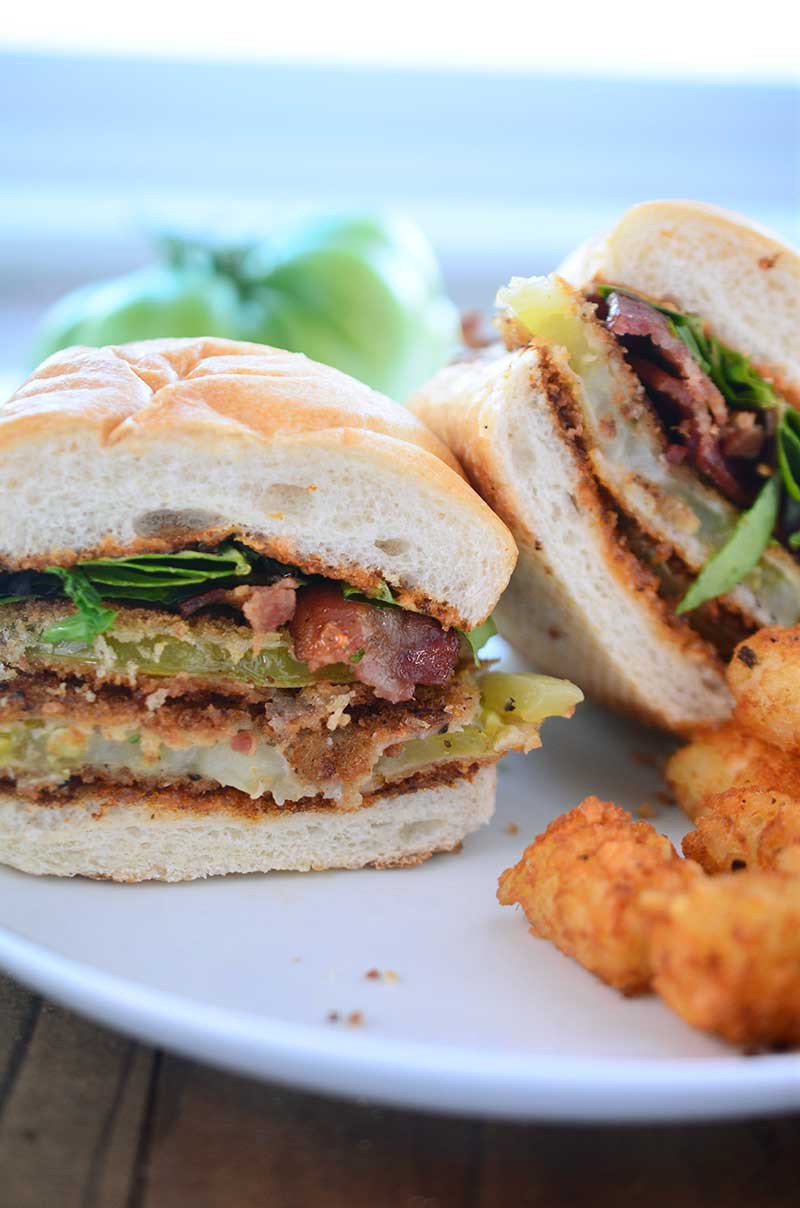 While making this Fried Green Tomato BLT, I knew I would have the bacon, lettuce and fried green tomatoes. What I was unsure of however, was which bread I wanted to use and which type of condiment I wanted to slather all over it. I ended up picking toasted hogaie rolls because this is a pretty hearty sandwich and it needed a hearty roll to hold in all the goodness. Next up, I had to think about what I was going to spread on top.
BLTs must always have mayonnaise in my opinion. That doesn't change with this Fried Green Tomato BLT. There is still mayonnaise, but instead of the traditional mayonnaise, I decided to give it a little kick with some cajun seasoning. It took this sandwich to the next level. It is so good, friends. SO. GOOD. It's a sandwich I'm going to make often throughout the last days, heaven knows I have enough tomatoes. :)