Fried Green Tomato Grilled Cheese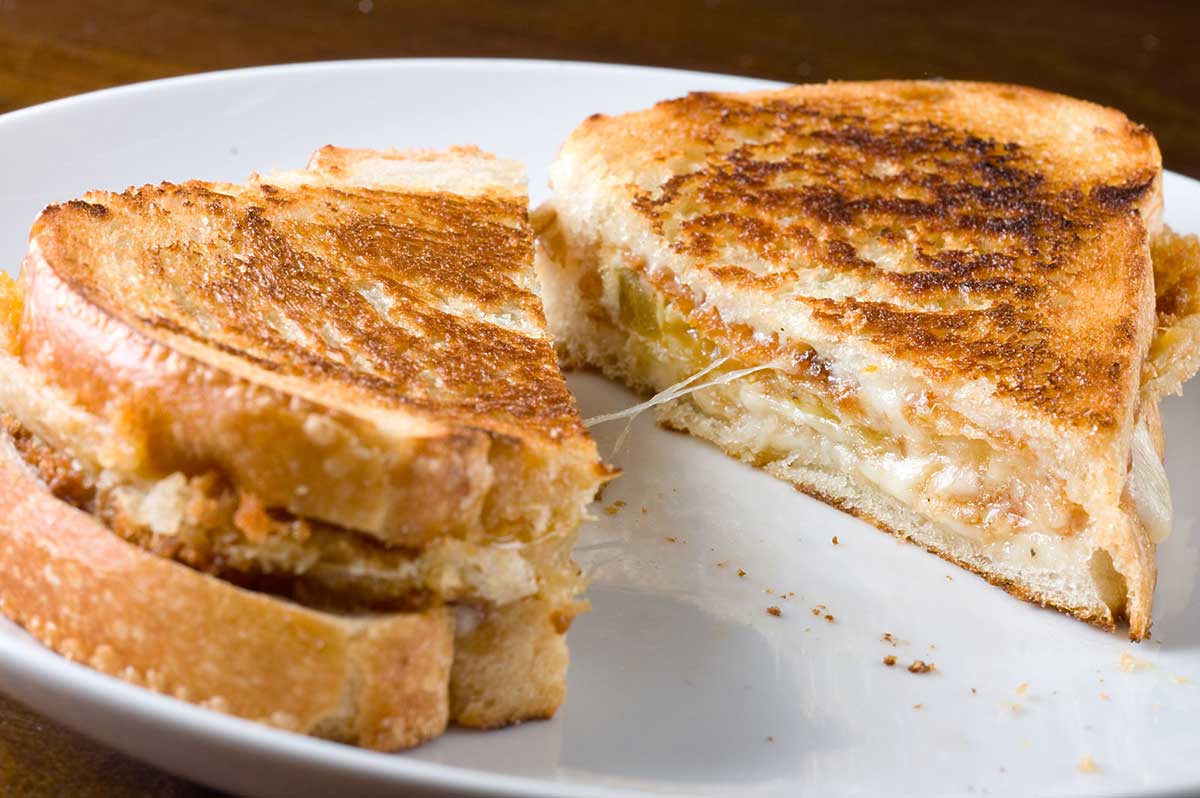 I think that every day for the last week I have had a tomato. Whether it be in a salad, on a sandwich or just sliced with a little salt, I have been devouring them. But there is one kind of tomato that I wasn't able to have until last night. A tomato that I anxiously await all year: the fried green tomato. Oh the crunchiness. The tartness. The down right home cookin' taste of it. I have dreams about them and their salty goodness. And just when I thought they couldn't get any better, I decided to try them sandwiched between crunchy French bread and melted pepper jack cheese. Lord have mercy.
I have been in love with fried green tomatoes since I saw the movie way back when. Every year I make as many as I possibly can. I've had some turn out amazing and some not so great and I think the key is to pick tomatoes that are very firm. I find that the softer tomatoes don't hold up to the frying as well and as a result the finished product can be a tad bit on the mushy side. I've used unripe red tomatoes and the green zebra tomatoes and both work equally as well.