Habanero Salsa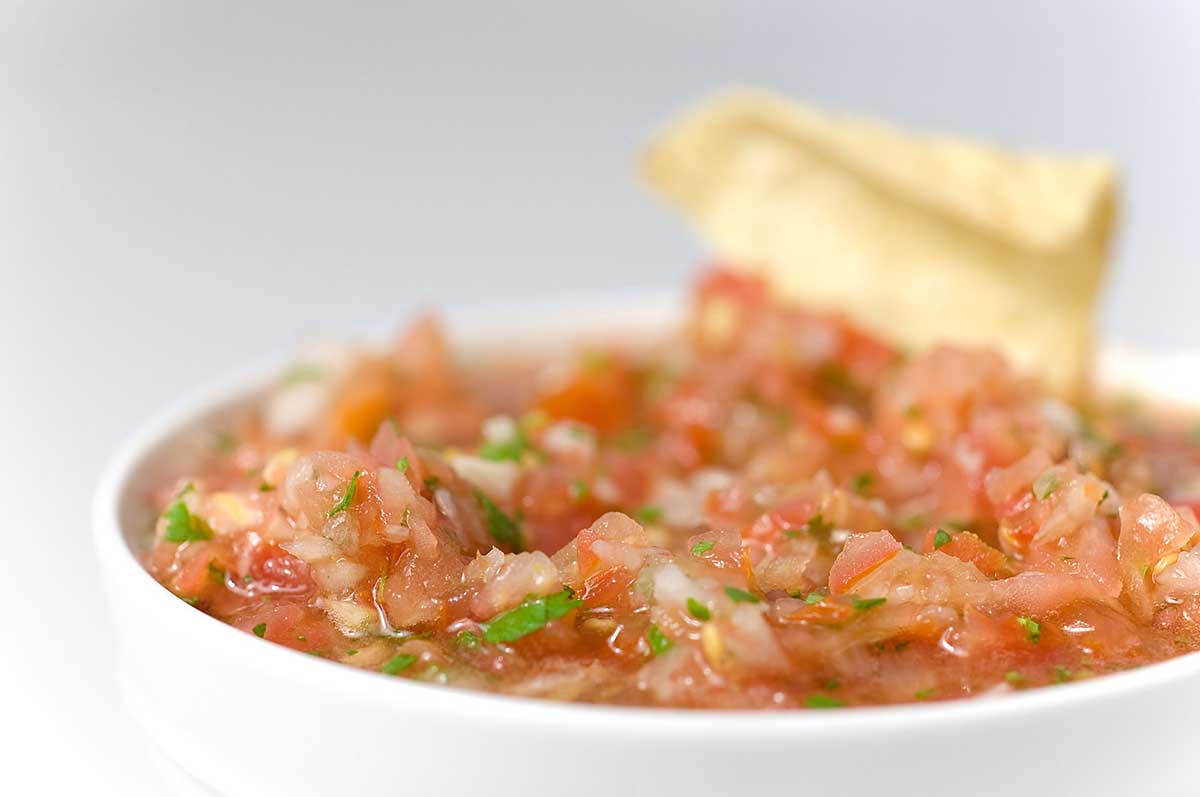 Okay let me give you a little warning about this salsa: It is not for the faint of heart. Its spicy. Make your eyes water spicy. With that said, it's not all about the heat, this salsa has a wonderful flavor.  Despite the fact that my mouth feels like its on fire, I often find myself eating the whole bowl. It is full of fresh tomatoes, cilantro, onions and garlic. All you need is perfectly salted tortilla chips and you have one of my favorite summer time snacks.
There has been a long standing salsa feud in my house. Ryan loves the fresh salsa that you buy in the refrigerated section. While I think it tastes pretty good, I have yet to find one that has the heat that I want. As a result, I always buy a jar of habanero salsa. It has that spiciness that I am looking for, but lacks the freshness Ryan craves. That is where this salsa recipe comes in hand, it has all the freshness of sweet tomatoes, cilantro, onions and garlic as well as a kick, and I do mean kick, from one fresh habanero pepper.
To give you a little perspective, on the heat scale habaneros rate between 200,000 and 300,000 scoville units. Jalapenos on the other hand are usually somewhere around the 2,500 to 10,000 range. So yes, habaneros are spicy. I also find if you make this salsa a day ahead of time, it gets even spicier. If you are nervous about the heat, you can substitute 1 jalapeno for the habanero if you like. And if you are a glutton for punishment, add an extra habanero.