Kielbasa and Potatoes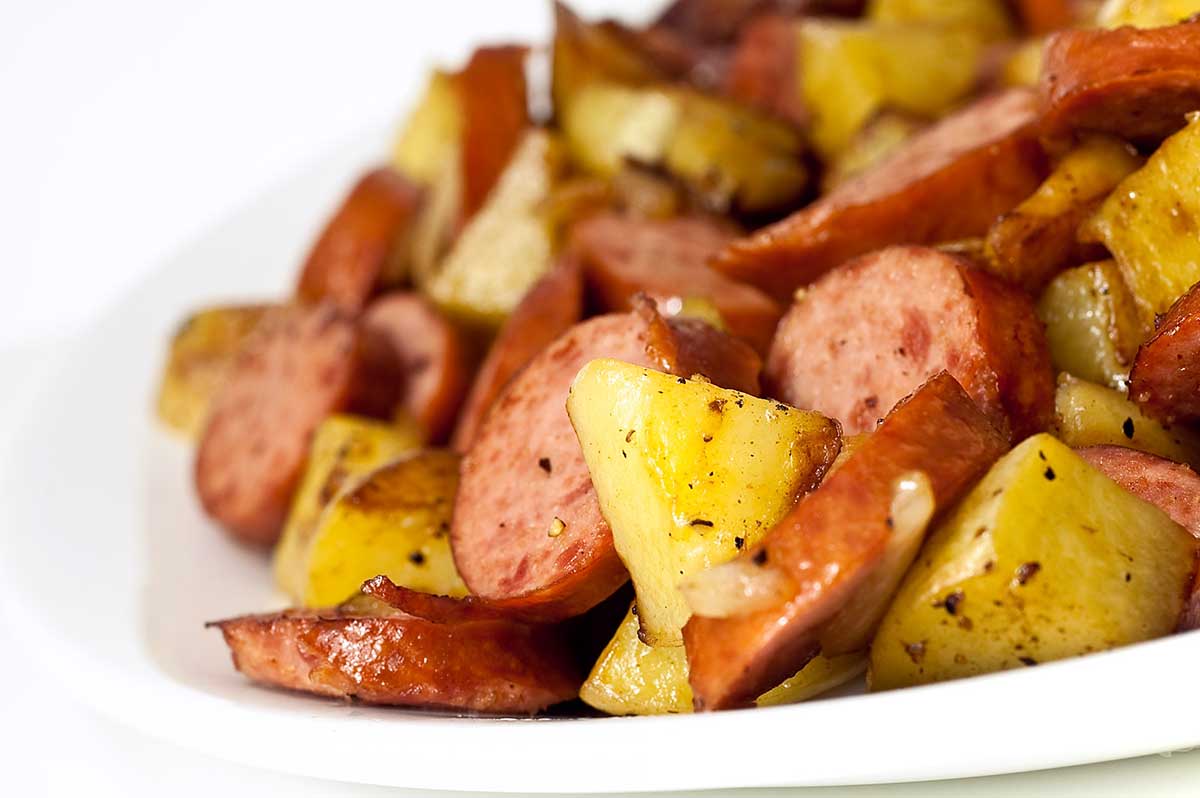 Yesterday was one of those days. One of those days that seemed to drag on forever. One of those days when after I got home from work (gasp!) I did not want to make dinner. Whenever these days strike, and fortunately its not often, I surprisingly manage to resist the urge to turn to take out menus. Instead, I make Ryan and I something that's comforting and quick. This recipe for kielbasa and potatoes usually fits the bill. The salty sausage, sweet caramelized onions and tender potatoes create the perfect bite.
This is a recipe that was common when I was growing up. My mom used to make it quite often. And I was always a fan. I think my mom turned to this because of its simplicity too. The sausage is precooked, the potatoes don't take long and the onions take even less time. And best of all its all done in one pot so that cleaning is a cinch. This means you can get to the couch and start relaxing a whole lot sooner.
Note: If you use beef kielbasa cut the amount of butter and oil slightly or the dish may turn out a little greasy.