Pan Fried Pork Chops with Mushroom Gravy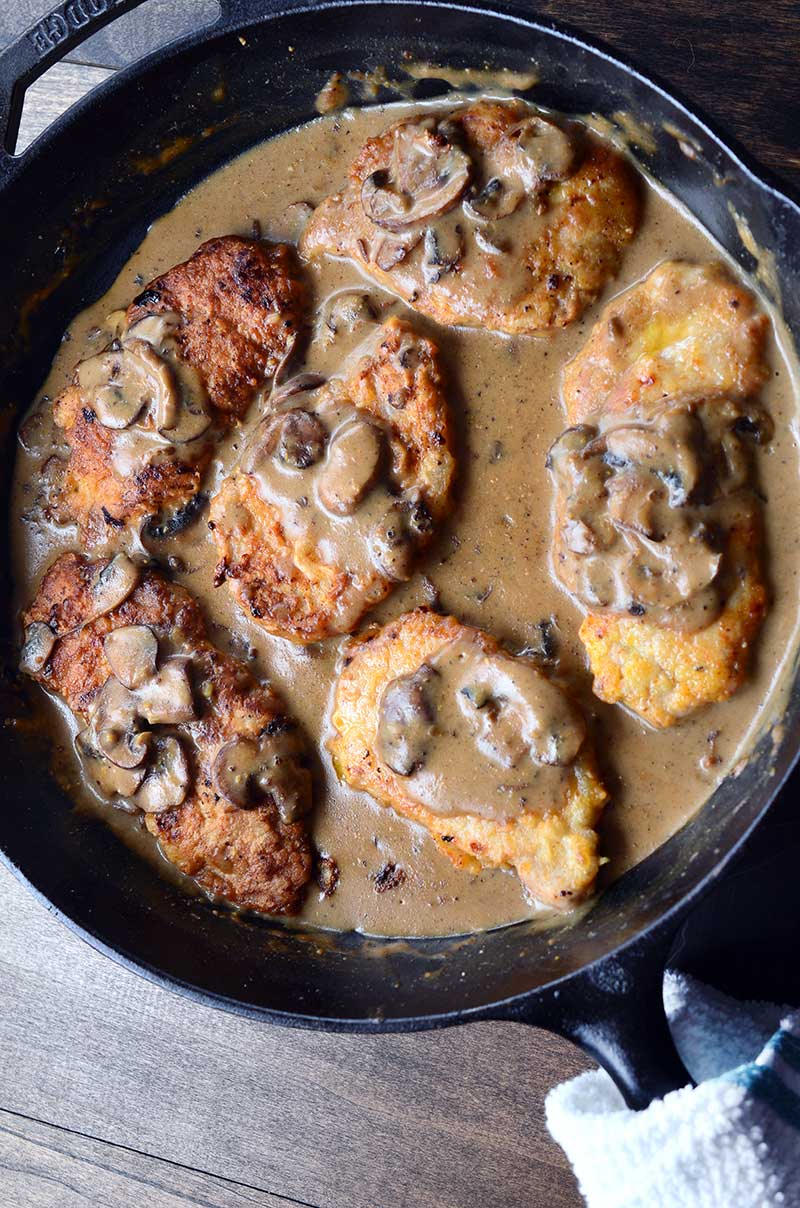 So far this week I have shared recipes for Honey Kissed Crispy Chicken Sandwiches, Three Cheese Macaroni and Cheese and Eggnog cupcakes. All delicious and all equally good for you, well good for your soul anyway.  When trying to decide what recipe to post for today, I thought I might as well keep the healthy comfort food theme going with this recipe. After all, we're not supposed to count calories during Christmas, that is what New Year's resolutions are for. At least that is what I was telling myself as I generously poured the mushroom gravy over these pan fried pork chops.

I toyed with this recipe for pan fried pork chops for a little while before figuring out just how I wanted to cook them.  First, I tried bone-in pork chops. I wasn't too impressed. They took a little longer to cook than I wanted. Next time around I tried battering and frying boneless pork chops. They were alright but still a little too thick for what I was looking for. Finally, I decided to take those same boneless pork chops, hit them with a meat mallet until they were 1/4 of an inch thick, dredge them in seasoned flour and pan fry them. They were exactly the texture and flavor I was looking for yet I still wanted just a little bit more so I decided to make a quick mushroom gravy to go along with it. One bite and I knew I had found my new favorite pan fried pork chop recipe.