Roasted Garbanzo Beans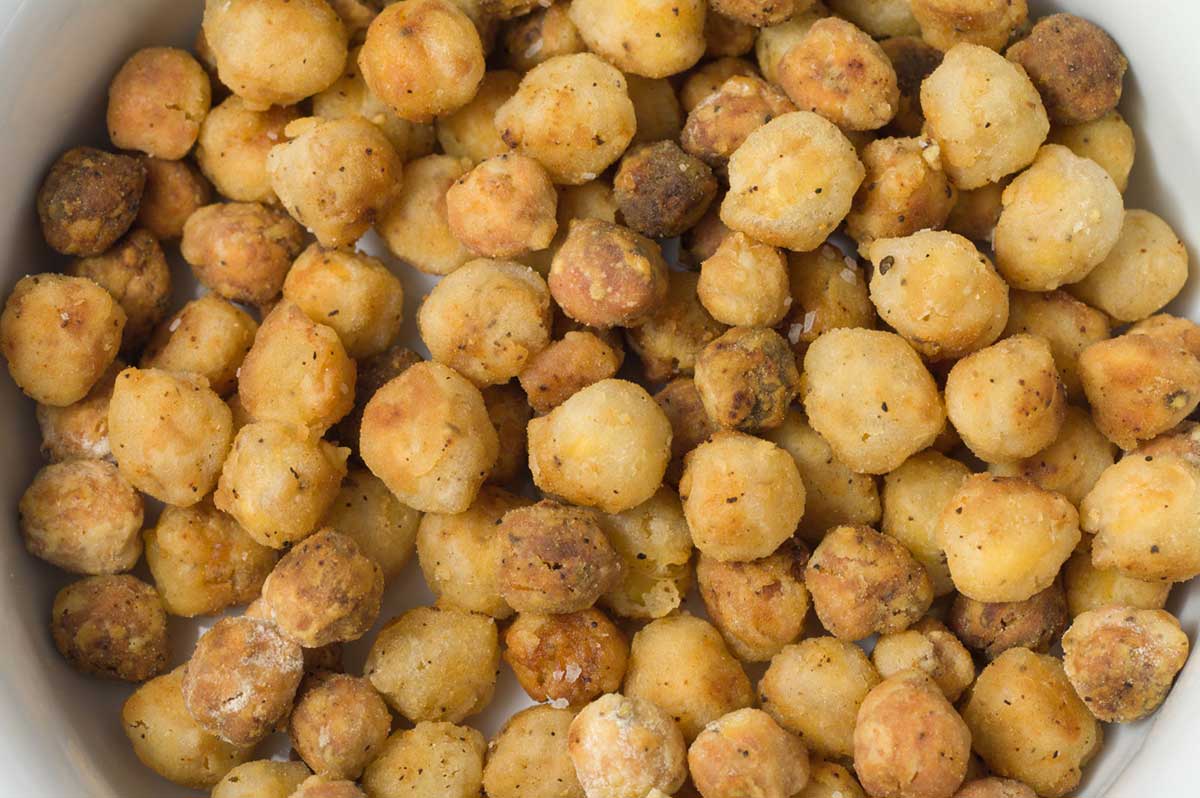 I have not had much experience with garbanzo beans. Not that I am against them in any way, I just had not cooked with them before. I bought a can a couple of months ago with every intention of making hummus, but never got around to it. I forgot about the can way back in the corner of my cabinet until yesterday when I was putting groceries away. I had heard about people frying or baking these so I decided to give it a try. I simply seasoned the garbanzo beans with a little salt and pepper, tossed them with some seasoned flour and roasted them in the oven until they were golden brown and crispy. These just might be my new favorite snack.
I did try frying these, but I was not too pleased with the results. The oven roasted ones were crunchier and stayed crunchy while the fried variety got a little soft.  So since it is tastier and healthier I recommend roasting them in the oven.