Roasted Rosemary Potatoes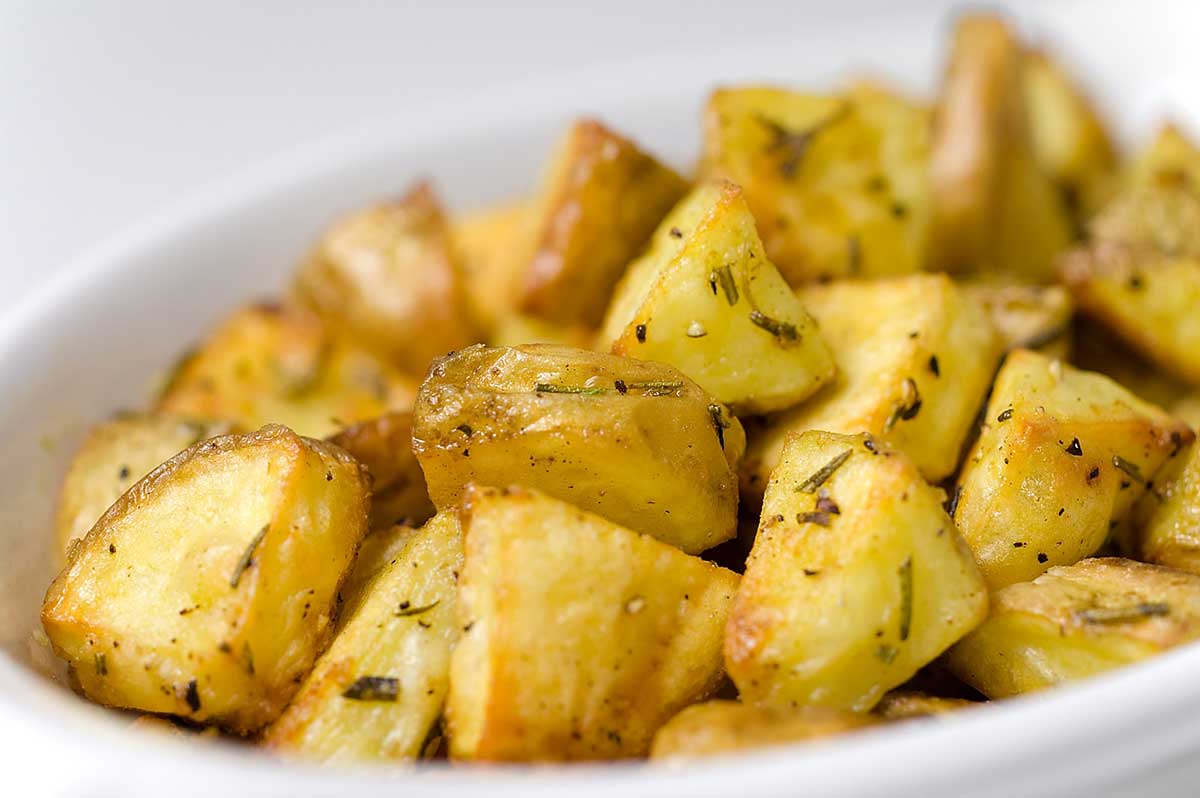 While Ryan and I were in Italy we had plenty of steaks. And trust me when I tell you they make a mean steak there. Each and every steak we had was perfectly cooked and seasoned. Why am I talking about steak on a recipe titled roasted rosemary potatoes? Well because each time we ordered one of those slice with a butter knife, melt in your mouth steaks, we would also order a side dish of roasted potatoes. Each dish of potatoes we were served was perfectly roasted and simply seasoned with fresh rosemary, salt and cracked pepper. I enjoyed these potatoes so much that even though I ate more than my fair share on our trip, they were the first thing I tried to recreate when I got home.
Much like our last trip, we noticed that simple seasonings seemed to be the key to many of our favorite dishes while we were in Italy. It is amazing that just a sprinkle of salt and pepper can bring such wonderful flavor to a dish.  These potatoes are no exception. The simple seasonings used in this recipe combined with slow roasting are what make these potatoes so delicious. They are crispy on the outside, fluffy on the inside and just have the slightest hint of rosemary. The perfect side dish for just about anything.