Shrimp Tacos with Cilantro-Lime Sour Cream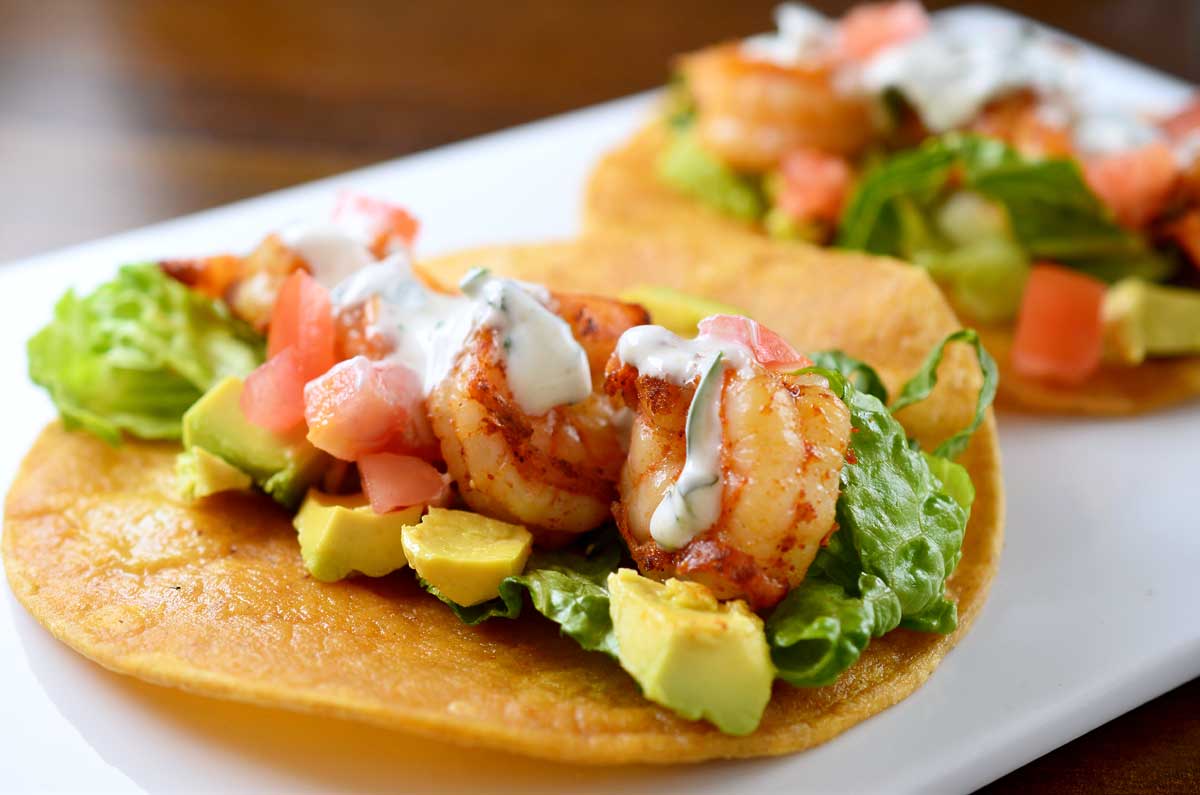 Yesterday was pretty warm, well by Seattle standards anyway, and today is going to be even warmer. For some reason warm weather always makes me crave tacos. Who doesn't love tacos? To me they just scream summer time. Perhaps it is all of the bright flavors or the fact that they go so well with a cold bottle of Corona. Either way, these shrimp tacos are definitely the perfect summer time supper. They are quick, easy and light. They also showcase some of my favorite flavors: cumin, chili powder, cilantro and lime.
The combination of spices in this recipe can make the shrimp a little spicy, however the coolness of the cilantro-lime sour cream balances out the flavor nicely. If you do want to tone it down a little bit, you can cut the amount of chili powder in half and omit the cayenne pepper.
When it comes to other toppings for these shrimp tacos, I tried to keep it minimal. I wanted to keep the shrimp and sour cream the stars. To do that I forgo a ton of toppings and instead decided to top these shrimp tacos with lettuce, diced tomatoes and diced avocado. It really helped make these tacos the perfect summer time meal.
All you need to round it out is some chips, guacamole and an ice cold corona.
Cheers!