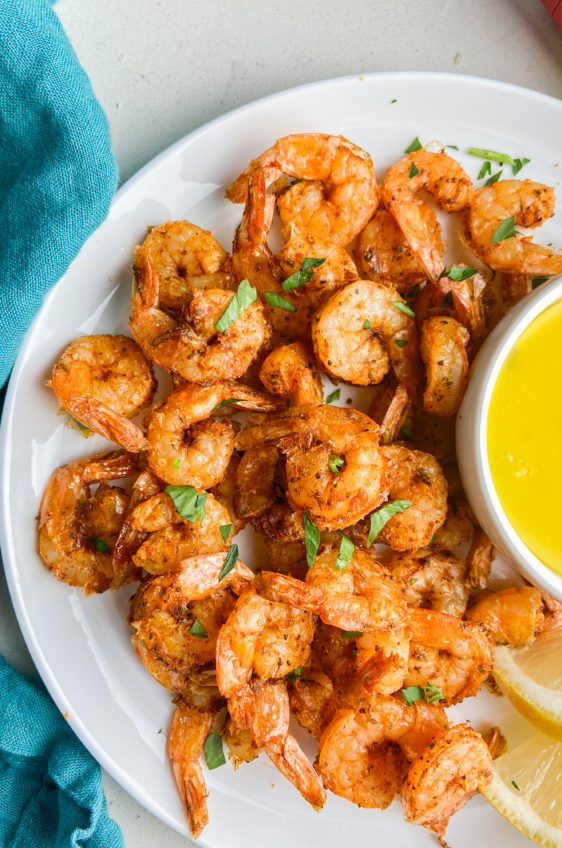 Air Fryer Fried Shrimp
This Air Fryer Fried Shrimp recipe could not be easier to make! You only need 3 ingredients to get this family pleasing main dish on the table.
Did  you get an air fryer recently? Had one forever but just don't know what to do with it? Well today I am sharing a recipe with you that is so easy and so good that your air fryer will become your new favorite appliance. 
This 3 ingredient air fryer shrimp is going to be your new go-to dinner when you want to get something on the table fast. Something that the whole family will love. 
What ingredients do you need: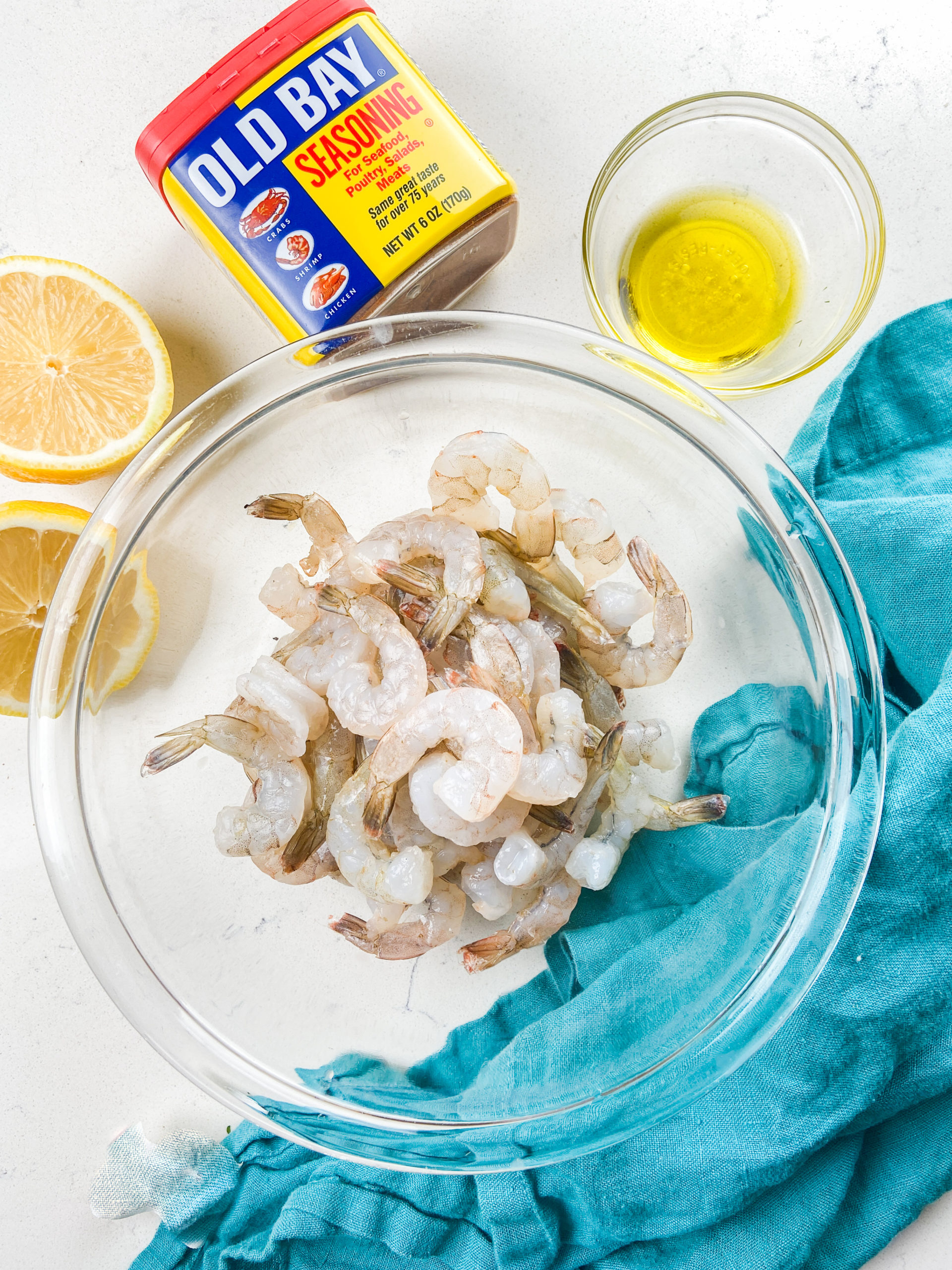 Like I said, just THREE! 
SHRIMP: When you buy shrimp you'll find that they are listed in size and/or amount per pound. For this recipe, you'll want to use at least medium sized, or 41/50 count shrimp. That means there would be 41/50 shrimp in each pound. You could certainly use larger shrimp (large or jumbo). The cooking time may differ by a minute or so. 
DES' TIP: EZ Peel shrimp is a life saver! It has already been deveined so you don't need to do that. Highly recommend! 
OLD BAY SEASONING: One of my absolute  favorite seasoning blends to use when I cook seafood. It's a blend of celery salt, red pepper, black pepper, and paprika. Most grocery stores carry it. 
OLIVE OIL: This will help the shrimp crisp up in the air fryer. 
Step by Step Instructions: 
Step #1: Peel (and devein) shrimp, leave the tails on. Toss shrimp with oil and Old Bay Seasoning.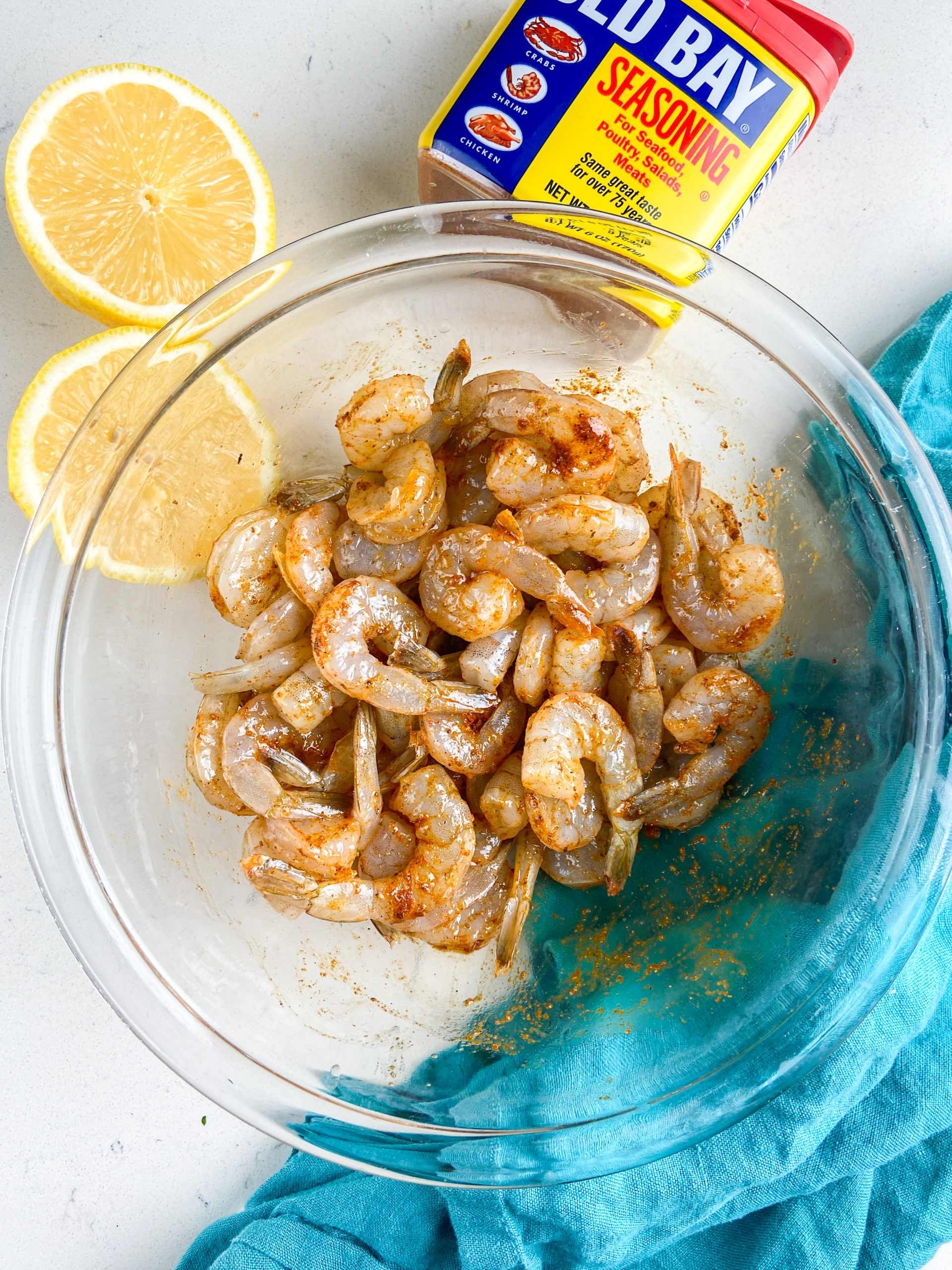 Step #2: Place the shrimp in a single layer in the air fryer basket. Cook at 400 degrees for 8 minutes or until shrimp is pink and cooked through.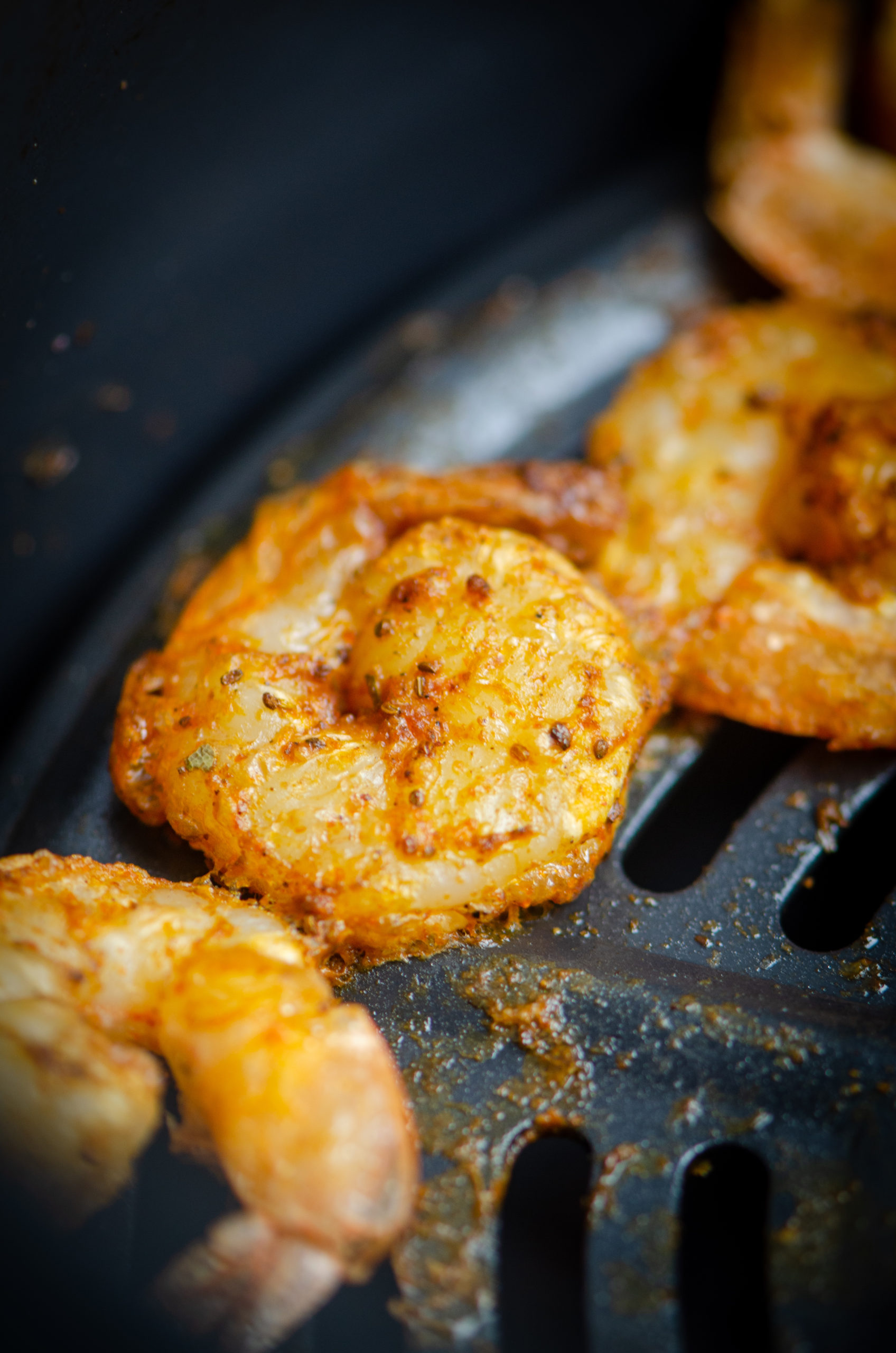 DES' TIP: Depending on the size of your air fryer and the size of your shrimp, you'll likely need to cook the shrimp in batches. I have a 4.5QT air fryer and had to cook a pound of 41/50 count shrimp in 3 different batches. I kept the cooked shrimp in a warm oven in between batches. 
My entire family loved these shrimp, especially dunked in hot melted butter.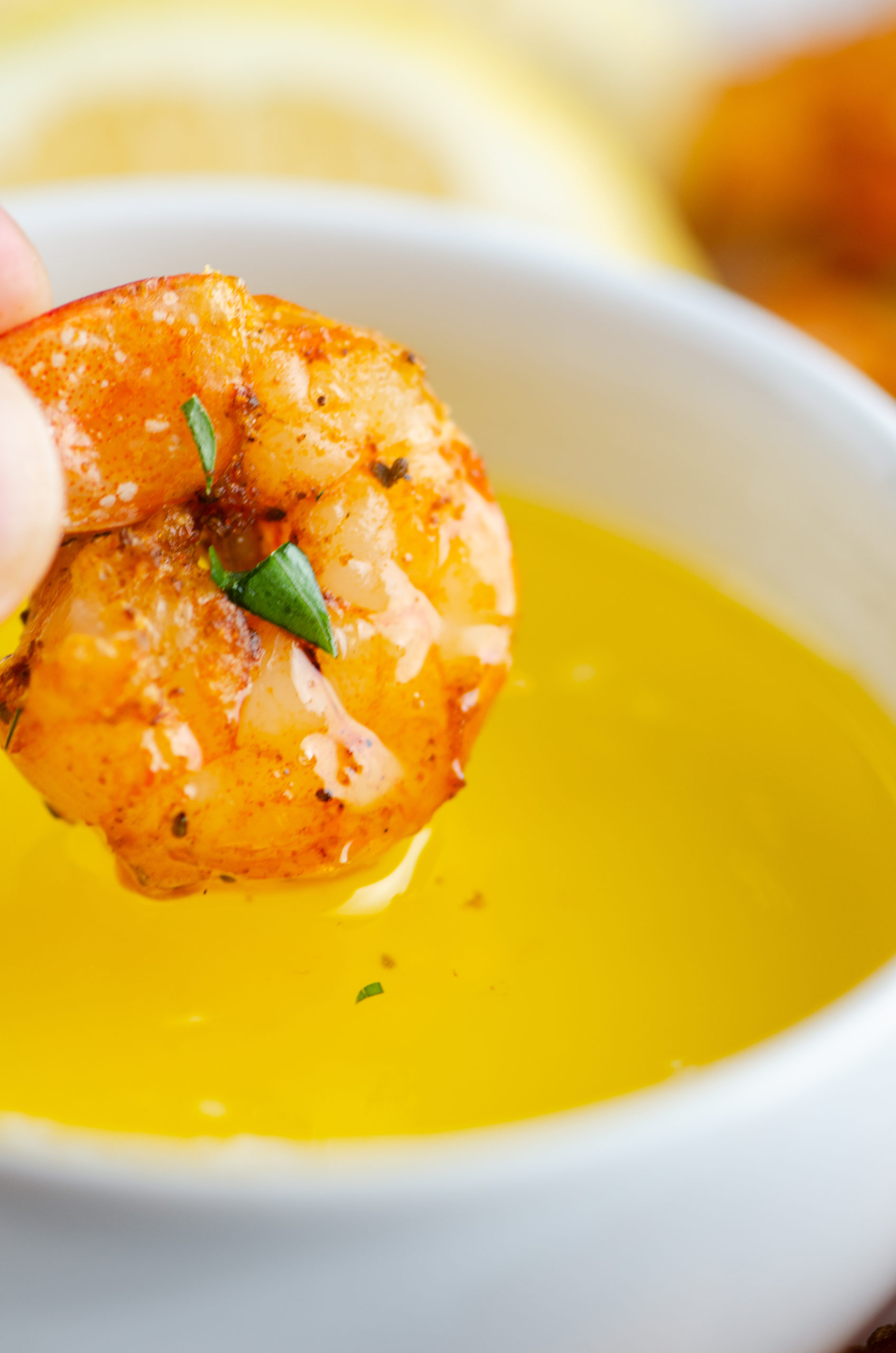 And not only will you love them too, you'll love how incredibly easy they are to make. 
If you loved this Air Fryer Fried Shrimp recipe, you'll love these other air fryer recipes! 
Turkey Breast in the Air Fryer
Looking for more shrimp recipes? I've got you covered there too! 
Shrimp Tacos with Cilantro Lime Sour Cream Sauce
Air Fryer Fried Shrimp Recipe
Ingredients:
1 pound medium shrimp, peeled and deveined
2 teaspoons Old Bay Seasoning
1 tablespoon olive oil
Instructions
1
Combine shrimp, old bay and olive oil together in a bowl. Toss to coat shrimp in oil and seasoning.

2
Place shrimp in a single layer in the air fryer basket. Cook at 400 degrees for 8 minutes. You may need to do this in batches, keep shrimp in a warm oven in between batches. Serve hot with melted butter and lemon.

Notes
Nutrition facts for estimation purposes only.
Nutrition information
Calories: 138 , Total Fat: 4.9g , Saturated Fat: 0.5g , Cholesterol: 223mg , Sodium: 577mg , Carbohydrates: 0g , Fiber: 0g , Sugar: 0g , Protein: 24.3g