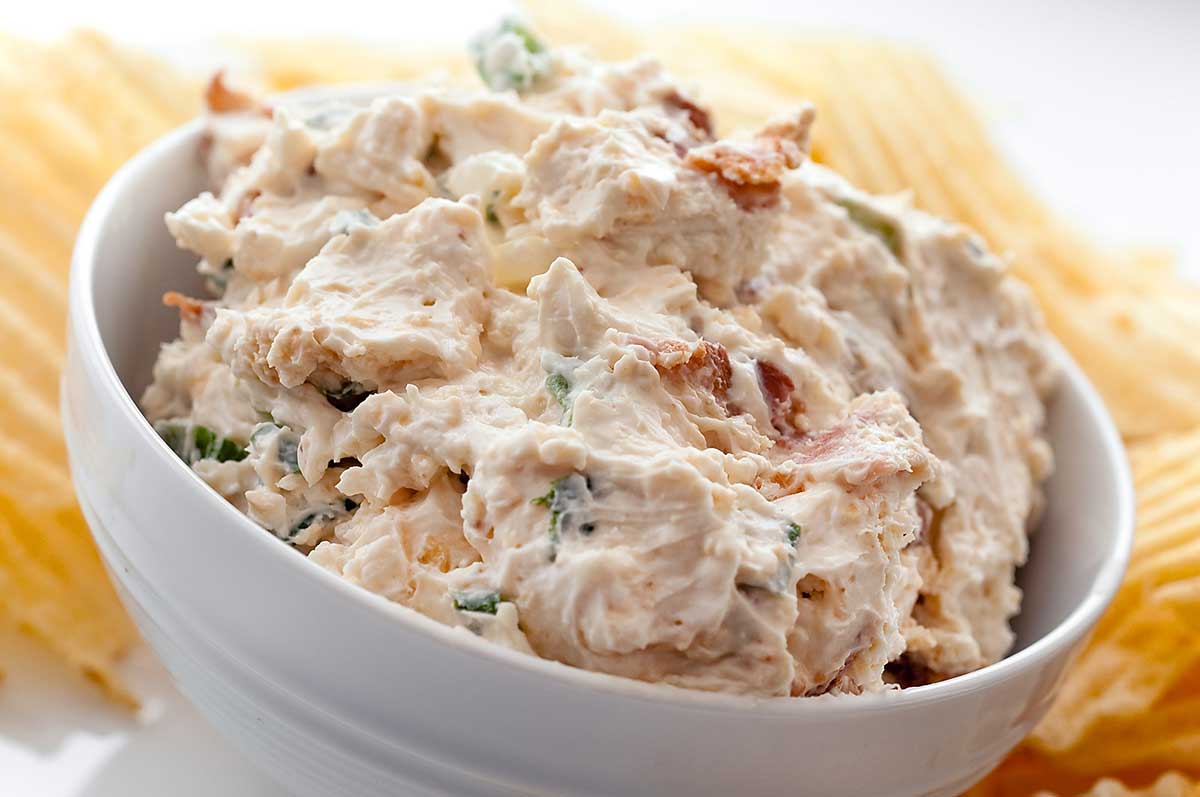 Bacon Cheese Dip
Of all the things that will be on our Super Bowl Party table from the chicken wings to the hot dogs to the jalapeno bites, I must say that the thing I am looking forward too the most is the dips. I've said it before and I'll say it again, I love dips. Whether creamy, spicy, hot or cold, you will generally find me standing directly in front of them with chip in hand ready to scoop up all of the goodness. This love of dips means that I could not possibly let Super Bowl week pass without sharing a dip recipe with you. So I present to you this Bacon Cheese dip with cream cheese, cheddar cheese, bacon, sour cream and green onions.
I must warn you: this dip is thick. Really thick. I actually considered calling it a spread at one point. But after trying it with potato chips I realized that it pairs really well them. So find some thick cut potato chips, allow the dip to come to room temperature and dip away. If potato chips aren't your thing, you could spread this on crackers or even more Super Bowl Snack-ish, potato skins.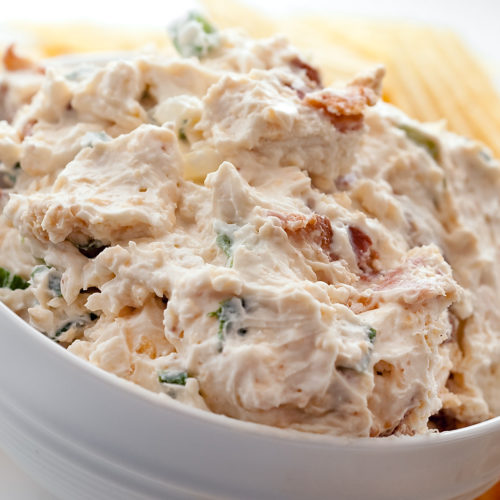 Bacon Cheese Dip
What do bacon, cheddar cheese, cream cheese, sour cream and green onions equal? One heck of a Super Bowl party dip.
Cook bacon in a skillet over medium heat until browned. Transfer to a paper towel lined plate and set aside.

Place cream cheese, cheddar cheese, Worcestershire, horseradish, mayonnaise and sour cream in a food processor. Process until smooth, about 30 seconds.

Transfer mixture to a bowl, stir in green onions and reserved bacon pieces. Cover and refrigerate for an hour to let flavors mingle.

Allow to come to room temperature before serving.
Keywords:
appetizer, bacon, bacon cheese dip, blender, cheddar cheese, cheese dip, cold cheese dip, Dip, Food, Recipe, super bowl, super bowl snack