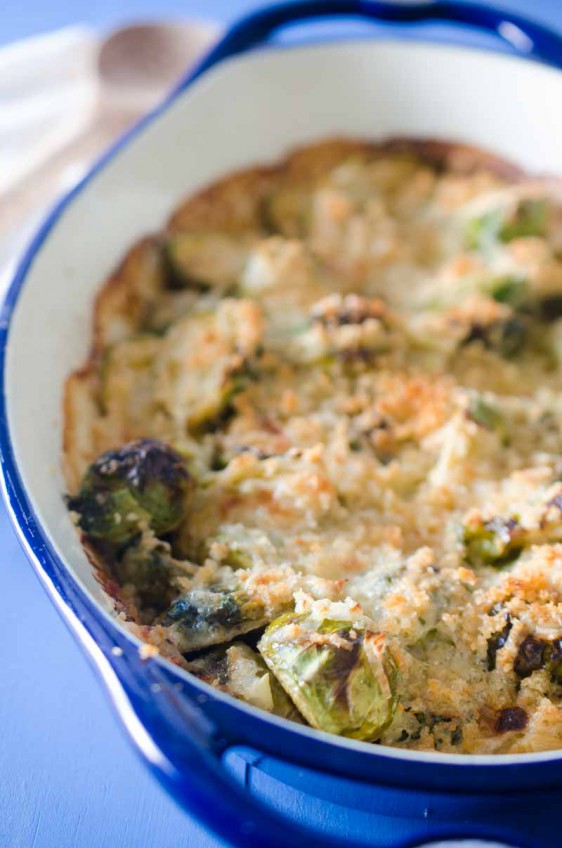 Brussels Sprouts Gratin
Brussels Sprouts Gratin is a delicious and easy vegetable side dish, made with Brussels sprouts, cream, shallots, garlic and gruyere. Vegetables never tasted so good. 
Disclosure: This post is sponsored by Fred Meyer. All opinions are my own. 
What do you usually serve for Easter? Around here it's ham. It has always been ham. But not just any ol' ham. I'm talking Fred Meyer Flame Crafted Ham. It's slow roasted, topped with a honey glaze and spiral sliced. It is succulent, slightly sweet and down right ham perfection.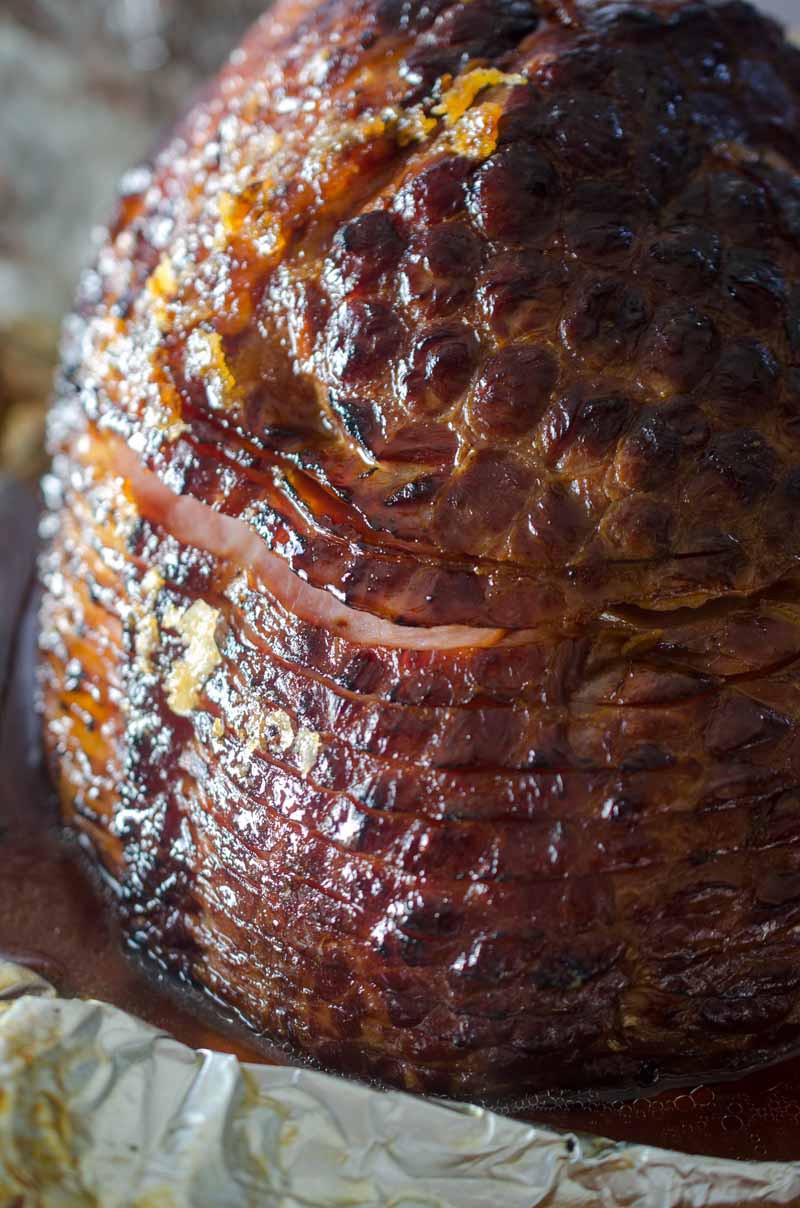 The Fred Meyer Flame Crafted Ham brings back so many family memories for me. When we would celebrate any holiday at my Dad's house, my Dad would always make sure that we had the flame crafted ham. It was a tradition. And now that I am older and hosting my own holiday meals, I always make sure that we have the flame crafted ham too.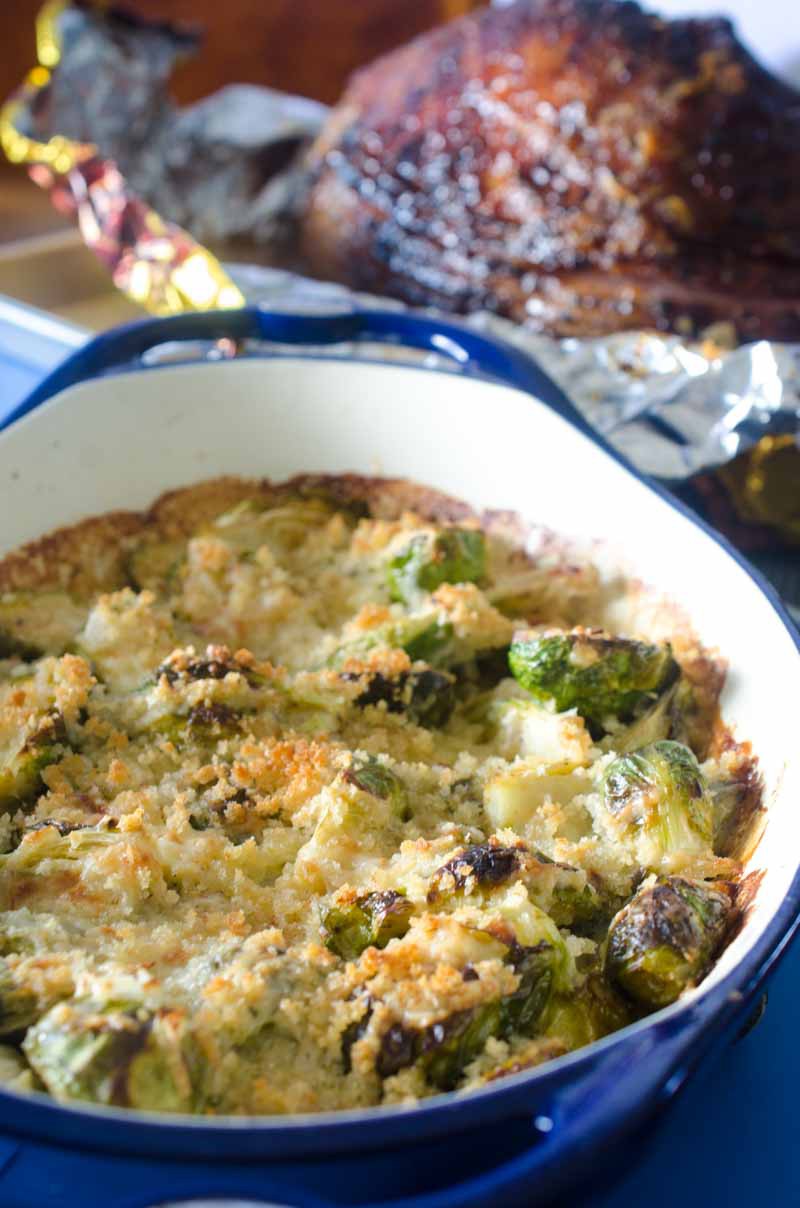 With Easter just around the corner, I thought I would share this Brussels Sprouts Gratin recipe as the perfect side dish to pair with your Easter ham.
For the last few years, I have been on a quest to get people to love Brussels sprouts. I have always felt that they have gotten a bad wrap. Over the years, I have shared several recipes but this Brussels Sprouts Gratin is by far the most decadent. This Brussels Sprouts Gratin is made with heavy cream, shallots, garlic and gruyere. It will turn any Brussels sprouts hater into a Brussels sprouts lover.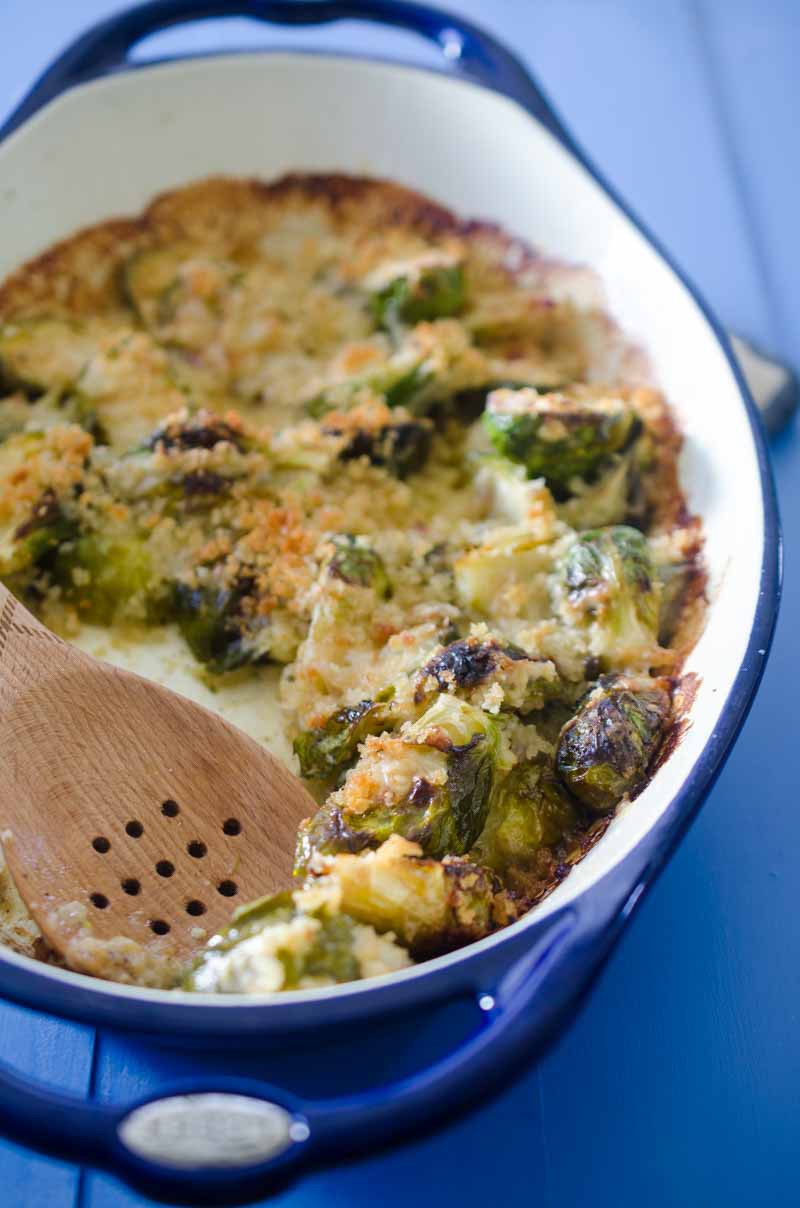 I really like serving this Brussels Sprouts Gratin with the Fred Meyer Flame Crafted Ham because it is the perfect balance of decadent and savory. The Brussels sprouts are creamy and cheesy and the ham is succulent, savory and slightly sweet. They balance each other out perfectly.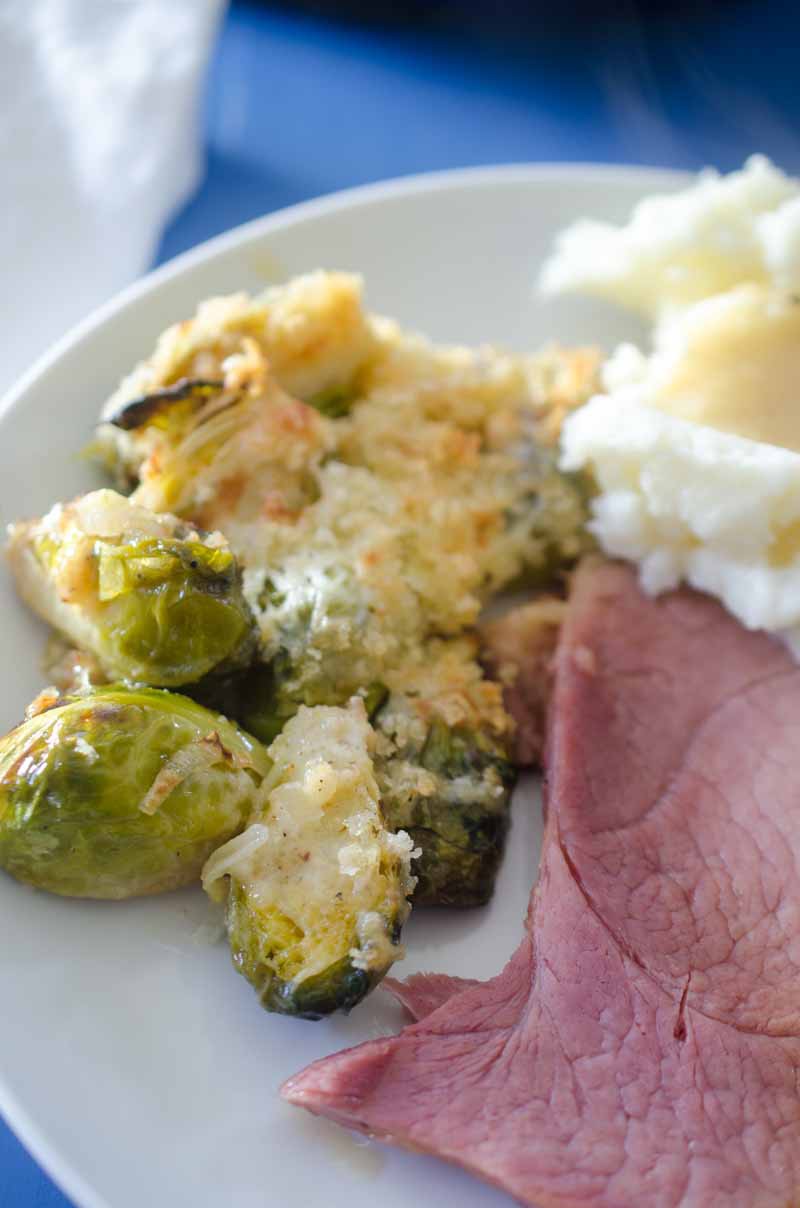 Serve this gratin along side some mashed potatoes and ham gravy (made with the pan drippings from the flame crafted ham, of course) and you'll be on your way to one heck of an Easter meal.
This is a sponsored conversation written by me on behalf of Fred Meyer – P3. The opinions and text are all mine.
Brussels Sprouts Gratin Recipe
Ingredients:
1 1/2 pounds Brussels sprouts, halved
2 tablespoon avocado (or other high heat oil such as canola), divided
1/2 teaspoon salt
1/4 teaspoon black pepper
1 tablespoon unsalted butter
1/4 cup chopped shallots
2 cloves garlic, minced
1/2 cup heavy cream
1 cup shredded gruyere cheese
1/4 cup panko bread crumbs
Instructions
1
Preheat oven to 400 degrees.

2
Combine Brussels sprouts, 1 tablespoon oil, salt and pepper together in a casserole dish and toss to coat.

3
Bake in preheated oven for 15 minutes.

4
Meanwhile, melt butter in a small saucepan over medium heat. Add garlic and shallots and cook just until garlic is fragrant, about 30 seconds. Pour in cream and cook just until the cream starts to steam.

5
Remove brussels from oven and pour cream mixture over the top. Spread cheese over the top. Combine bread crumbs and remaining tablespoon oil together and sprinkle over the top. Bake for 15 more minutes or until bubbly. Turn on the broiler for 1 - 2 minutes to brown the top. Serve immediately.