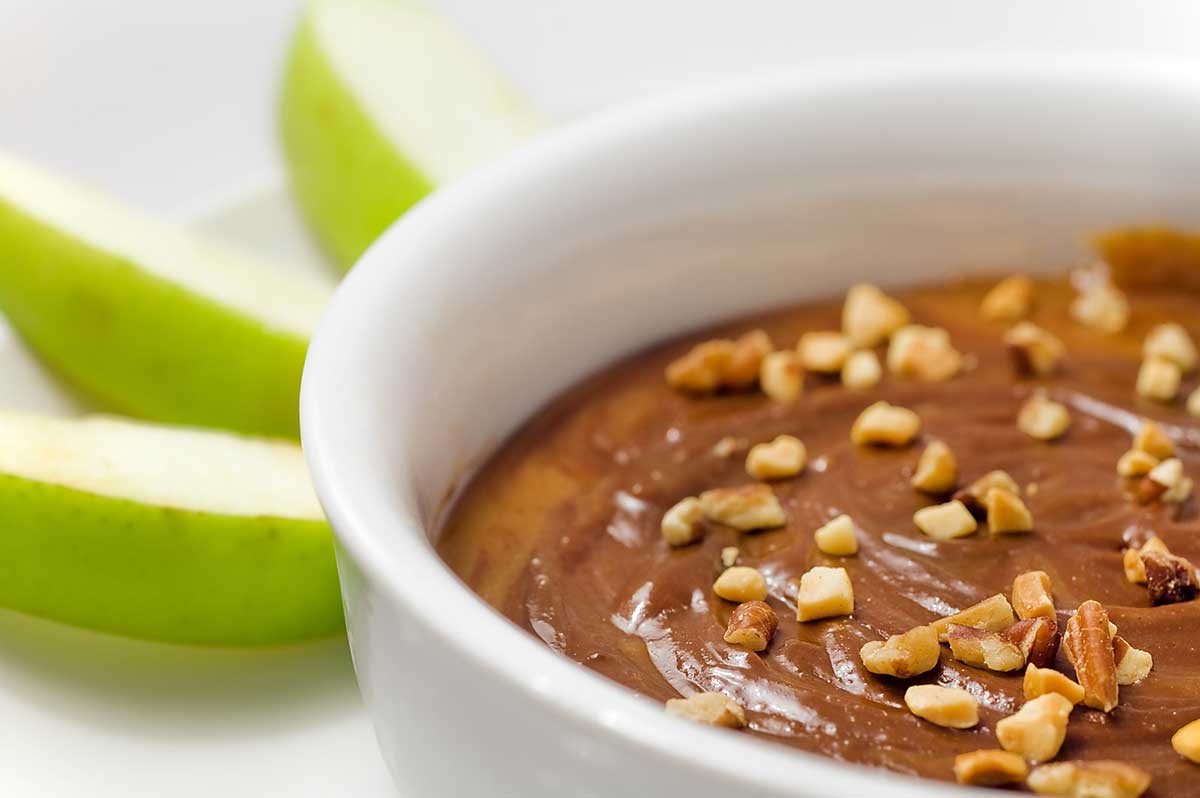 Chocolate Caramel Dip
Chocolate and caramel is a winning combination under just about any circumstance. OK maybe not chocolate caramel hot dogs but it is good just about any other time. Take this dip for instance. Creamy caramels are melted with half and half, cinnamon and vanilla. Then melted dark chocolate is added to the mix and the whole dip is topped with chopped nuts.  Trust me when I say it will satisfy any sweet tooth craving.
I have not had much success with making my own caramel in the past so I use a bit of a short cut with this caramel dip recipe. With Halloween season in full swing and the candy aisles in the grocery store busting at the seams with candy it seemed like the perfect opportunity to stock up on some chewy caramels. And as it turns out, not only are chewy caramels the perfect treat, when melted they also make a mean dip.
Chocolate Caramel Dip Recipe
Ingredients:
25 caramel candies, wrappers removed
1/3 cup half and half
1/2 teaspoon vanilla extract
1/4 teaspoon ground cinnamon
1 ounce bittersweet chocolate, chopped
chopped nuts, optional
Instructions
1
In a small saucepan combine caramels, half and half, vanilla extract and ground cinnamon. Cook over low heat until caramel melts. Stirring frequently until smooth.

2
Meanwhile, in another small sauce pan melt chocolate over lowest heat possible. Stir frequently until melted.

3
Pour melted caramel mixture into a bowl. Stir in chocolate. Sprinkle with chopped nuts.

Notes
This dip is best served when it is warm but cools off rather quickly. If it does become too hard, you can pop it in the microwave for 30-45 seconds to soften it up a bit. Enjoy!