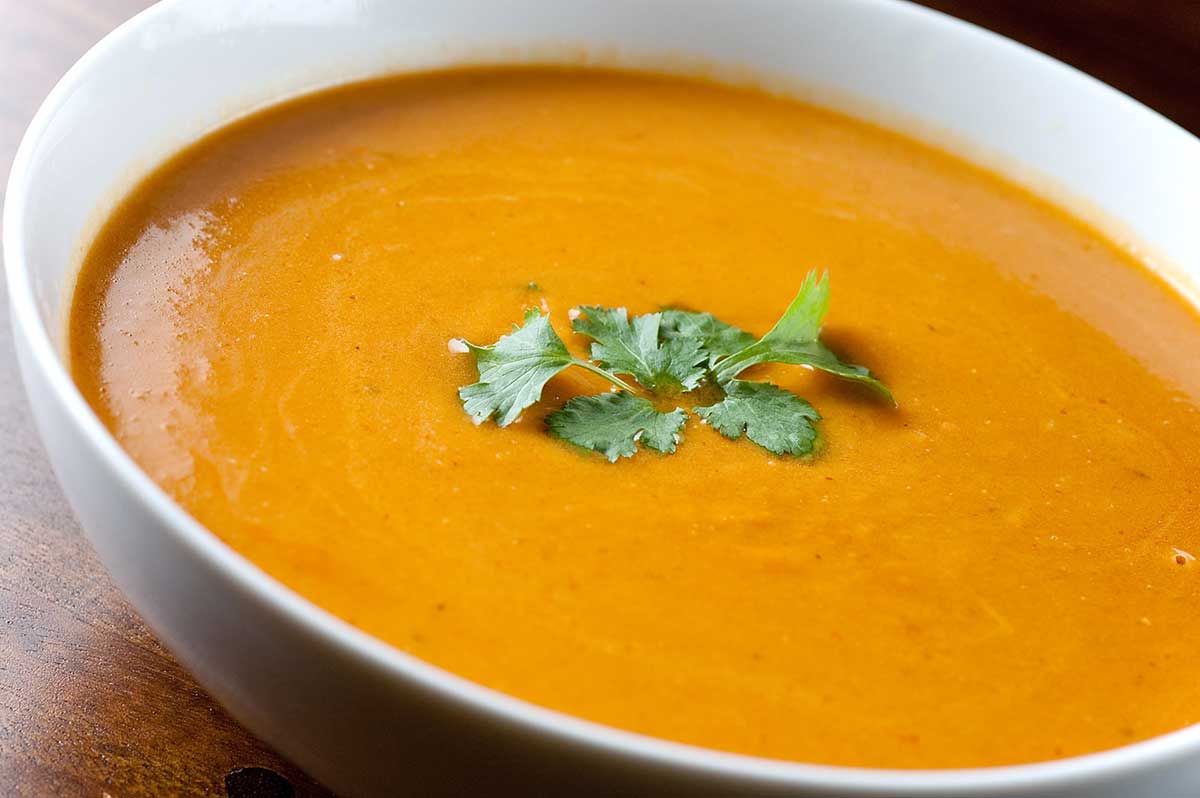 Curry Pumpkin Soup
I know, I know, I know. It's winter. Pumpkin recipes are usually best left for fall. But you see, this past fall, I stocked up on canned pumpkin and actually made a lot less pumpkin dishes than I anticipated making. So alas, here it is January and I find myself with a whole lotta pumpkin. So what's a girl to do? I've had my fill of pumpkin pie, pumpkin cookies, pumpkin bread and pumpkin muffins so the next logical thing, in my mind anyway, was to make pumpkin soup. Velvety, luscious, pumpkin soup with a bit of spice from red curry and a touch of sweetness from coconut milk to be more exact.
I actually got this idea from a friend. She tried a curried pumpkin soup at a local restaurant and raved and raved about how good it was. I told her that I would try to make it and put it on the blog. This was a couple months ago, you know, back when pumpkin dishes were all the rage. But not one to go back on my word, I did make this soup and now after I've made it I am beginning to wish that I had bought even more pumpkin.
Curry Pumpkin Soup Recipe
Ingredients:
1 tablespoon butter
1 tablespoon olive oil
1/2 medium onion, diced small
2 tablespoons red curry paste
3 cups vegetable broth
1 (28 ounce) can pureed pumpkin
1 teaspoon soy sauce
1 (13.5 ounce) can coconut milk
salt & pepper
chopped fresh cilantro (optional)
Instructions
1
In a soup pot add butter and olive oil. Cook over medium heat until butter has melted. Add in onions. Cook 3 - 5 minutes or until onions are softened. Stir in curry paste, cook 1 minute. Pour in vegetable broth. Stir in pumpkin and soy sauce. Reduce heat to low and simmer for 15 minutes.

2
Slowly pour in coconut milk. Allow to cook for another 15 - 20 minutes. Season to taste with salt and pepper. Ladle into warm soup bowls. Top with cilantro if desired. Serve.