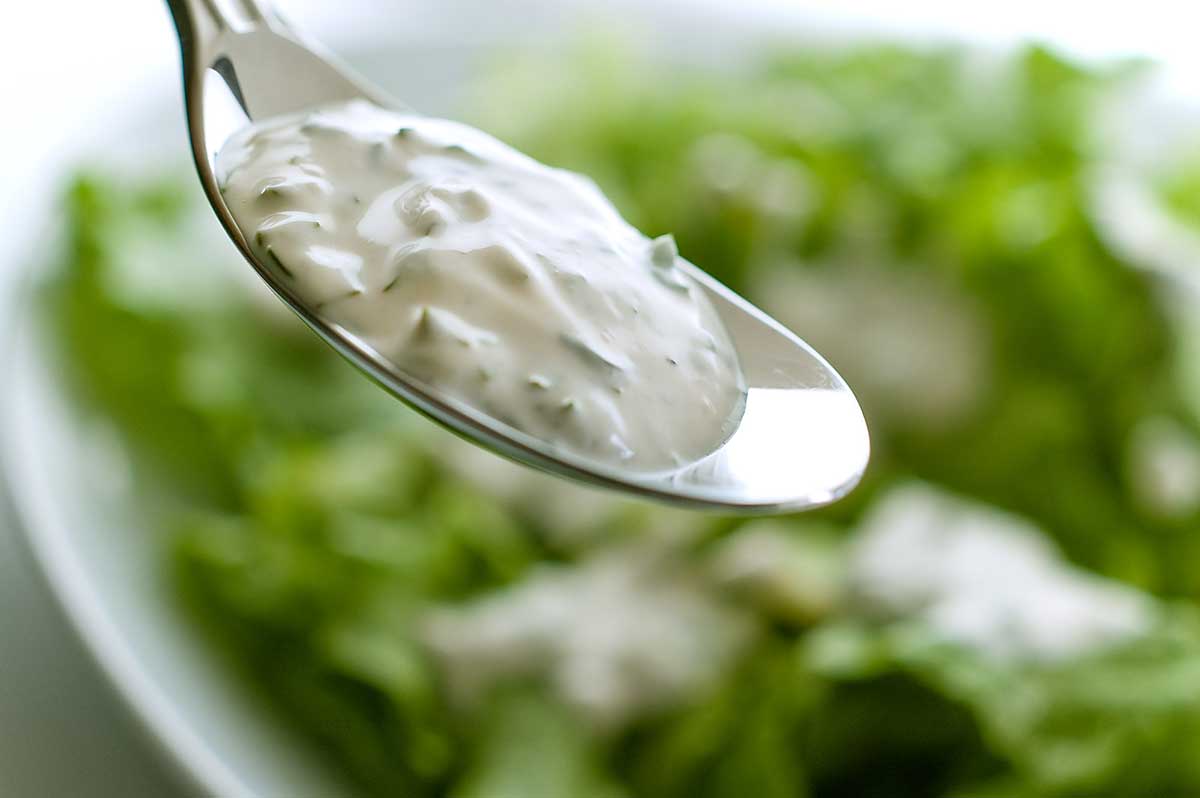 Green Goddess Dressing
For the longest time a friend of mine has been gushing over this dressing. You would think that he thought it was the best thing since sliced bread. To be honest,  I had never really heard of it before he mentioned it so I did a little research and found out that Green Goddess Dressing is a creamy dressing that is full of all kinds of fresh herbs like chives, tarragon and parsley. Just think of it as ranch's more sophisticated sister.
If you are not an anchovy fan, the first thing you might notice is that there are also 2 anchovy fillets among the ingredients listed. But don't worry, they are chopped so fine that all you notice is a very subtle flavor and saltiness that they add to the dressing. If that doesn't reassure you and you still are a little leery, simply add one, taste and add the other if you're comfortable. I wouldn't leave them out completely however, they are an important part to the dressing and the flavor wouldn't be the same.
Green Goddess Dressing Recipe
Ingredients:
1/2 cup mayonnaise
1/3 cup sour cream
3 tablespoons minced fresh chives
1 tablespoon minced fresh tarragon
1/4 cup minced fresh parsley
2 anchovy fillets, minced
1 tablespoon lemon juice
1 tablespoon red wine vinegar
1/2 teaspoon kosher salt
1/4 teaspoon fresh cracked black pepper
1/2 teaspoon Worcestershire
Instructions
1
Combine all ingredients together in a bowl. Cover and refrigerate for 30 minutes.

2
Stir and adjust seasoning with salt and pepper if necessary.