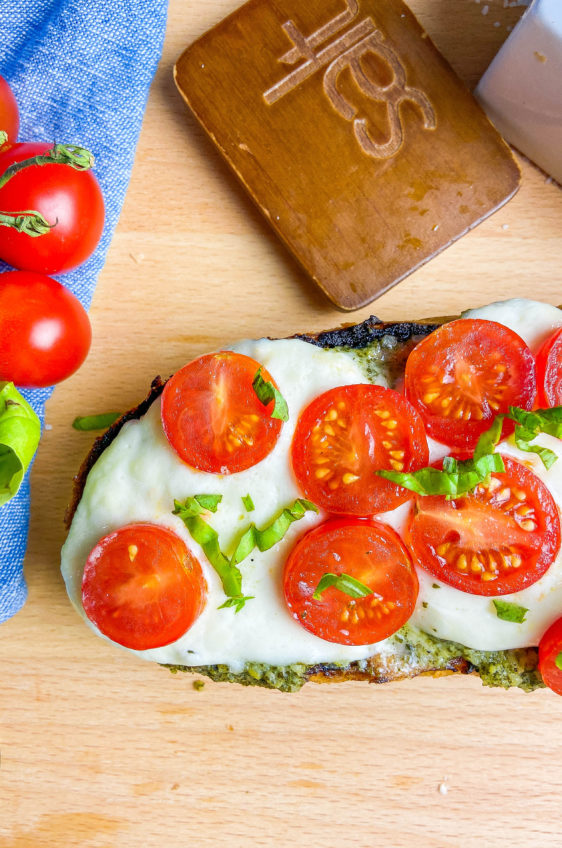 Grilled Burrata Caprese Bread
Grilled Burrata Caprese Bread is THE summer must have. Loaded with creamy burrata, pesto and sweet summer tomatoes. It's basically Summer on a plate.
When I think of summer food three things come to mind: tomatoes, basil and grilling. The tomatoes are perfectly vine ripened. The basil is plentiful and the grill is always on ready to make the next backyard dinner.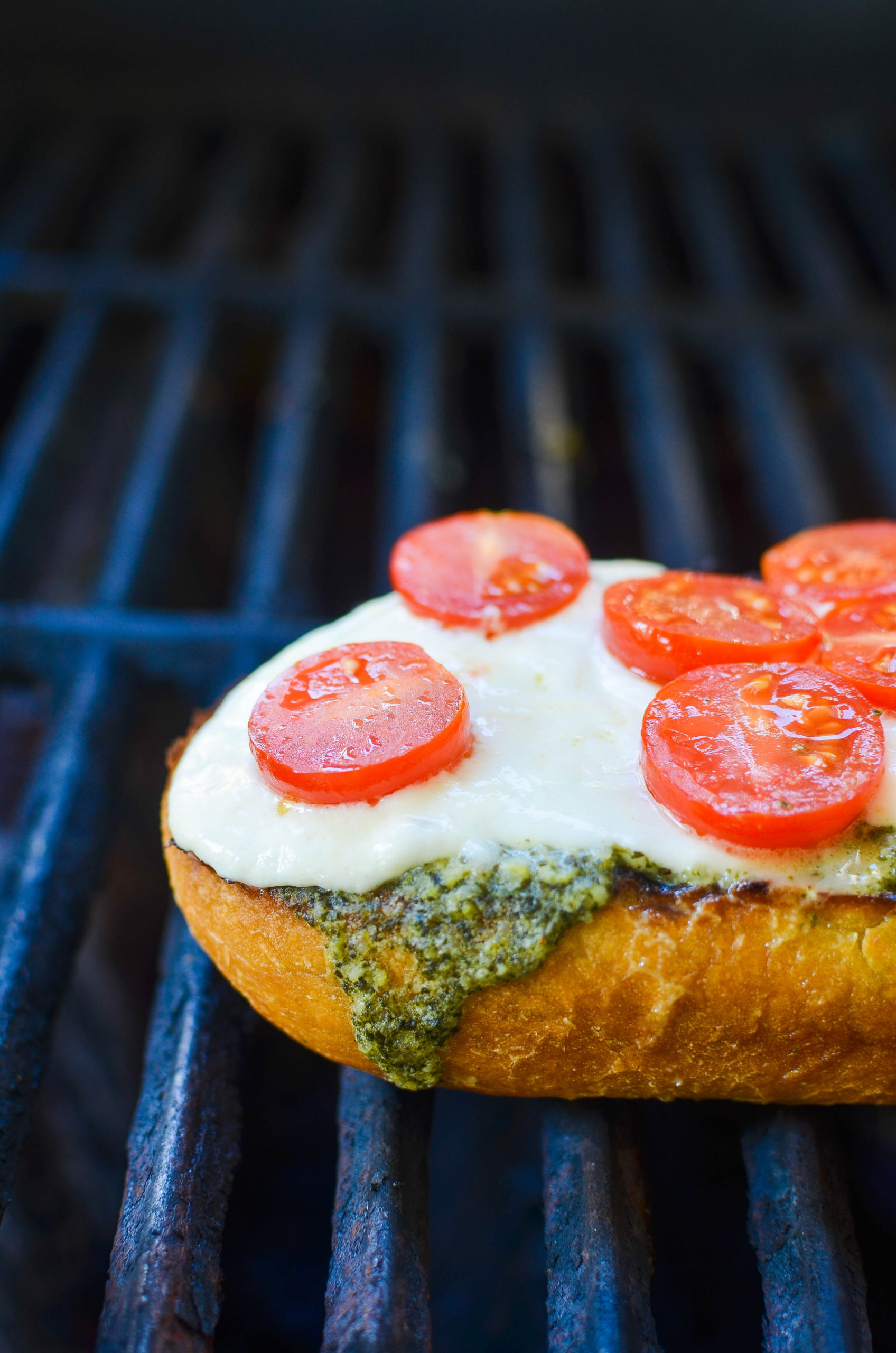 With this Grilled Burrata Caprese Bread, I have combined all of it into one scrumptious, summer cheese bread.
Now I am a girl that loves me some cheese bread. I will eat it any which way I can get it. But this cheese bread? This bread right here is all kinds of amazing.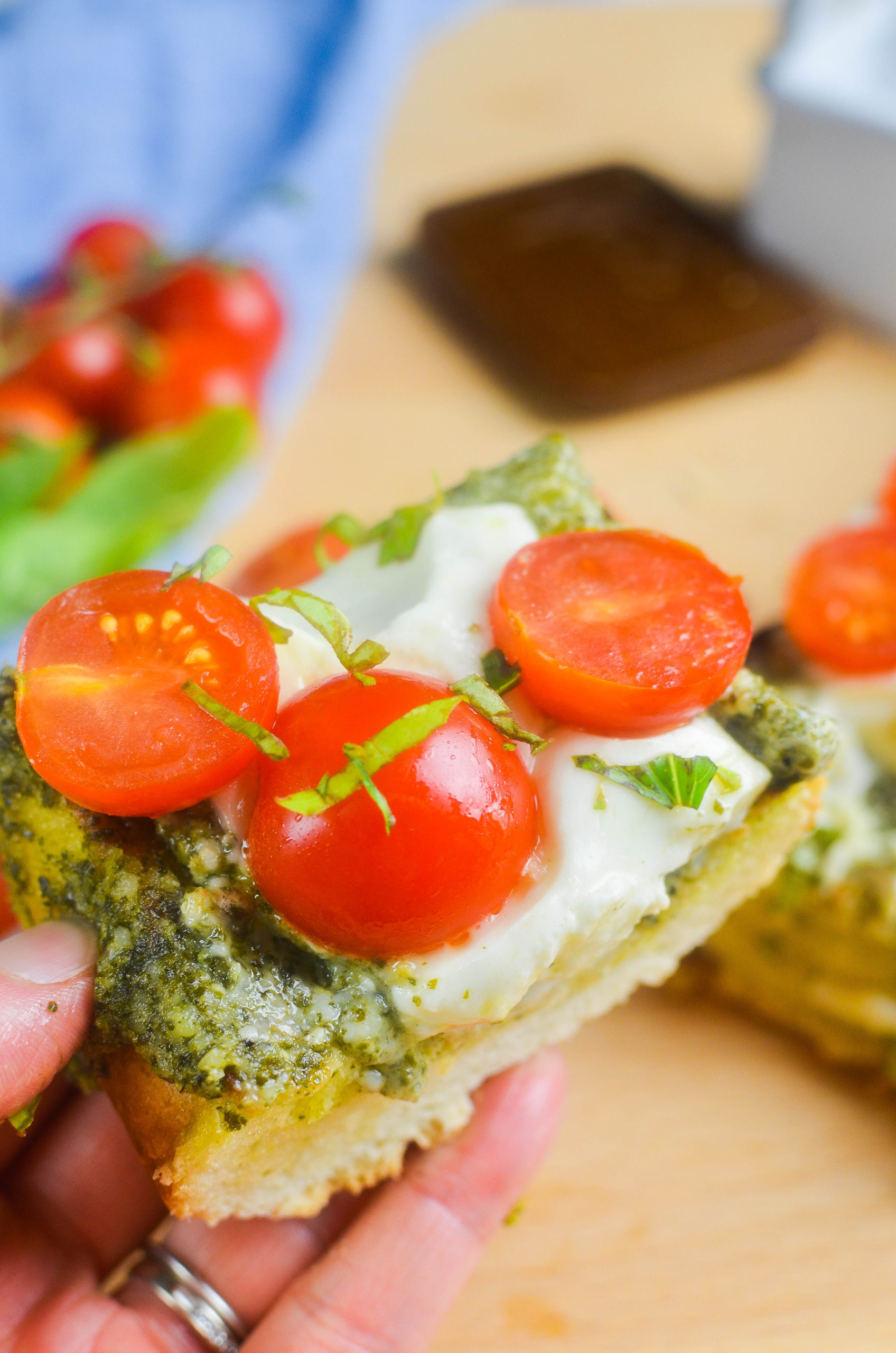 I mean, it doesn't get much better than sweet summer tomatoes, savory pesto and creamy burrata cheese all piled high on crusty grilled bread. Trust me.
What is Burrata Cheese?
Pure mozzarella cheese bliss. That's what it is.
But to get a little more into detail. Burrata is a Southern Italian soft cheese. The outside of burrata cheese is a thin layer of mozzarella and the inside is a mixture of cream and curd with an almost buttery texture.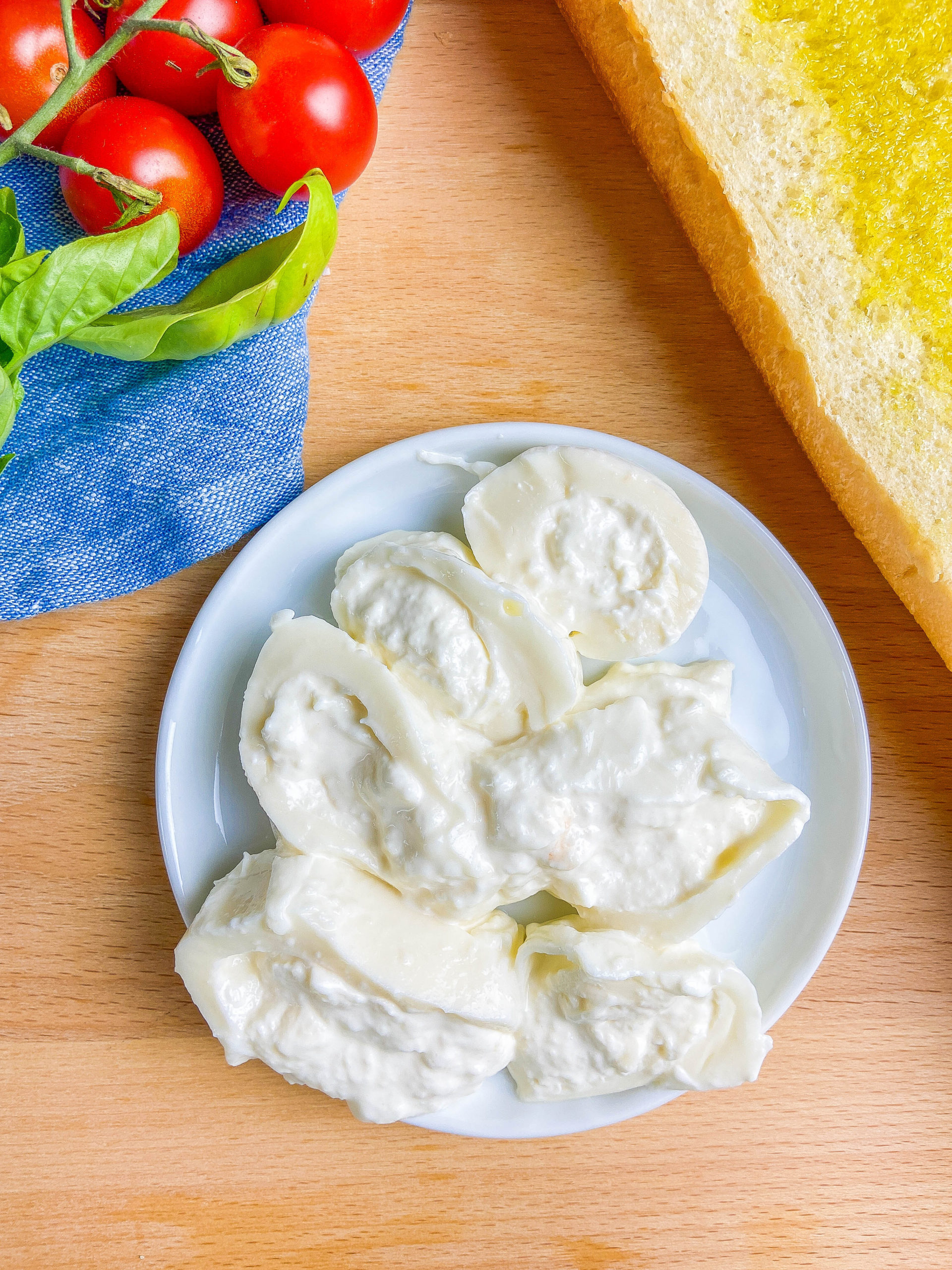 It's great for smearing over a slice of bread, or scooping some onto tomatoes. All of that is totally fine. But this Grilled Burrata Caprese Bread? Well it takes it to a whole other level.
What ingredients do you need?
FRENCH BREAD: You're going to want to slice a loaf in half lengthwise. Use the other half for something else. Since you are grilling it day old bread will work just fine but don't wait much longer than that.
CHERRY TOMATOES: Smaller tomatoes work better on this bread. Simply cut them in half.
EXTRA VIRGIN OLIVE OIL: You'll need it to drizzle on the tomatoes as well as the bread so that it toasts nicely on the grill.
PESTO: Traditionally caprese salad is made with fresh basil leaves but I wanted to add even more basil flavor. This recipe calls for store-bought pesto but if you've got tons of basil go ahead and make your own. It'll be fab!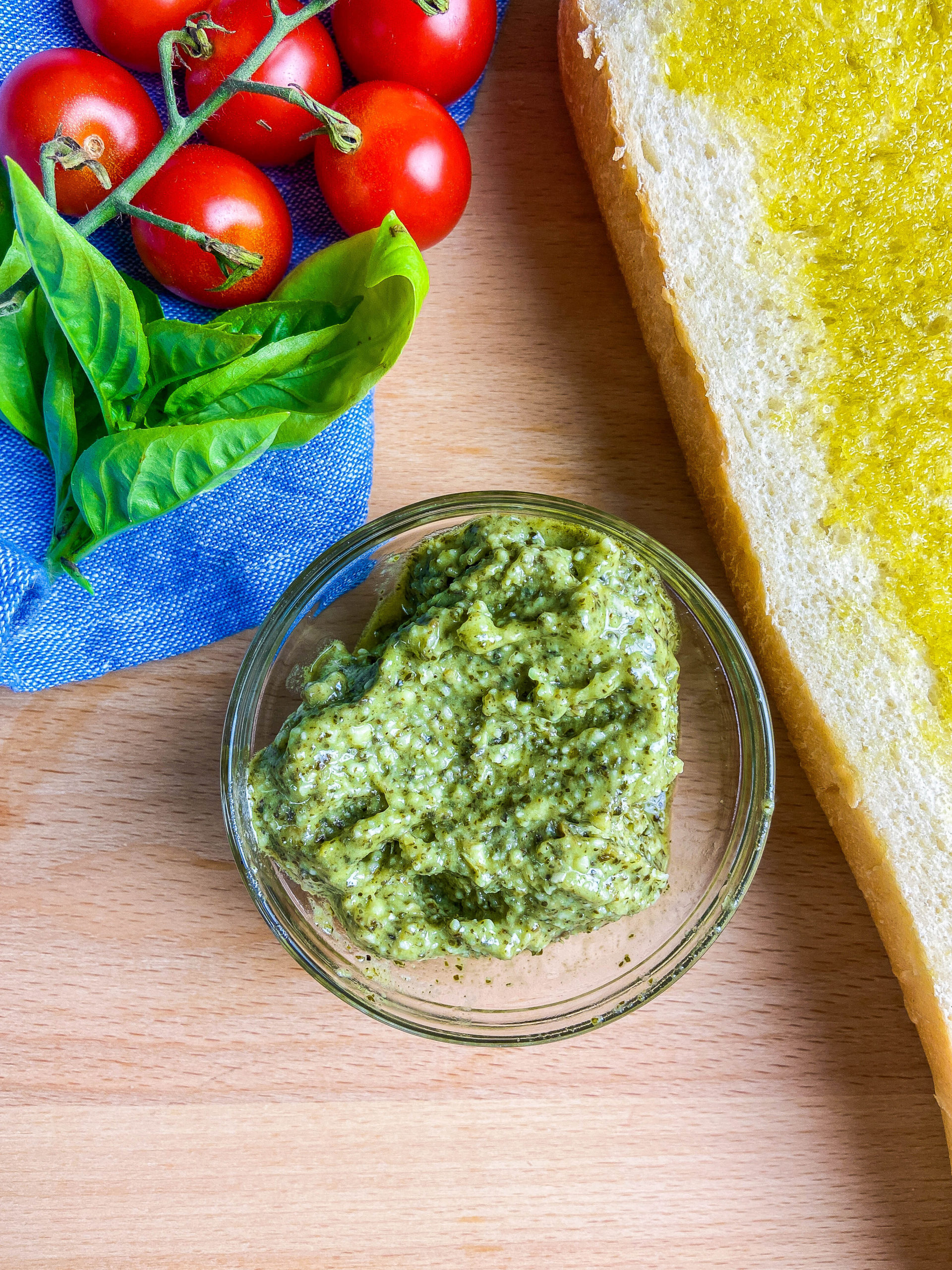 BURRATA: You should be able to find burrata cheese in the deli section of your local grocery store. I found some at Trader Joe's as well.
DES' TIP: If you cannot find burrata or it's simply not in the budget, you can use regular mozzarella slices too. It won't be as creamy but it will still have the same delicious caprese taste.
FRESH BASIL: Chopped fresh basil for a pop of color and fresh basil flavor.
More tips for how make the best burrata cheese bread:
TIP #1: When grilling the bread, grill on medium-high and keep an eye on it. You want grill marks but you don't want it to burn.
TIP #2: When assembling the bread on the grill, make sure that you have all of the ingredients handy so you can do it quickly and shut the lid to keep in the heat.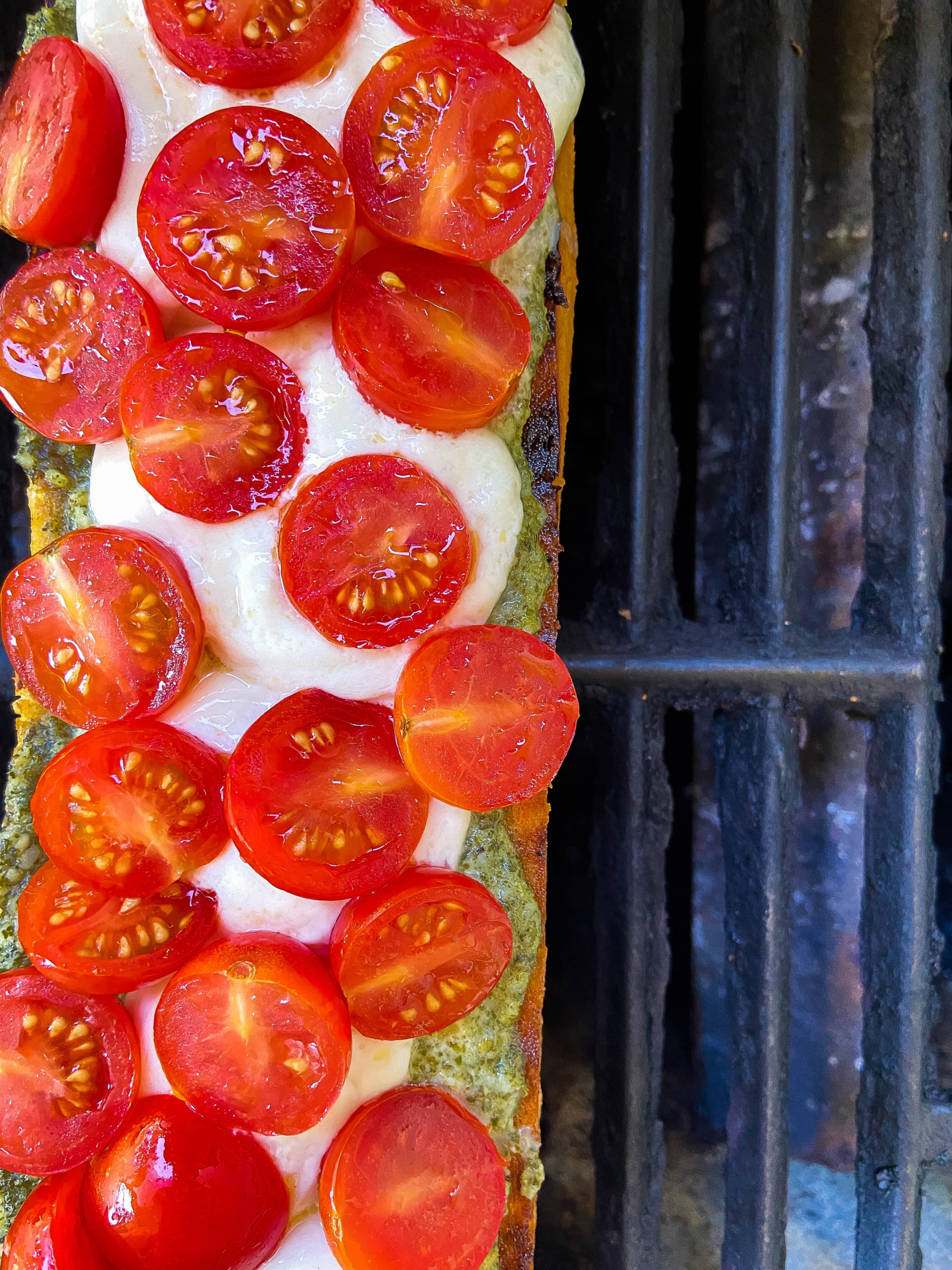 TIP #3: The residual heat from the grill should melt the cheese nicely. If the cheese isn't melting with the grill off, use indirect heat by setting the bread on one side and turning the opposite burner on.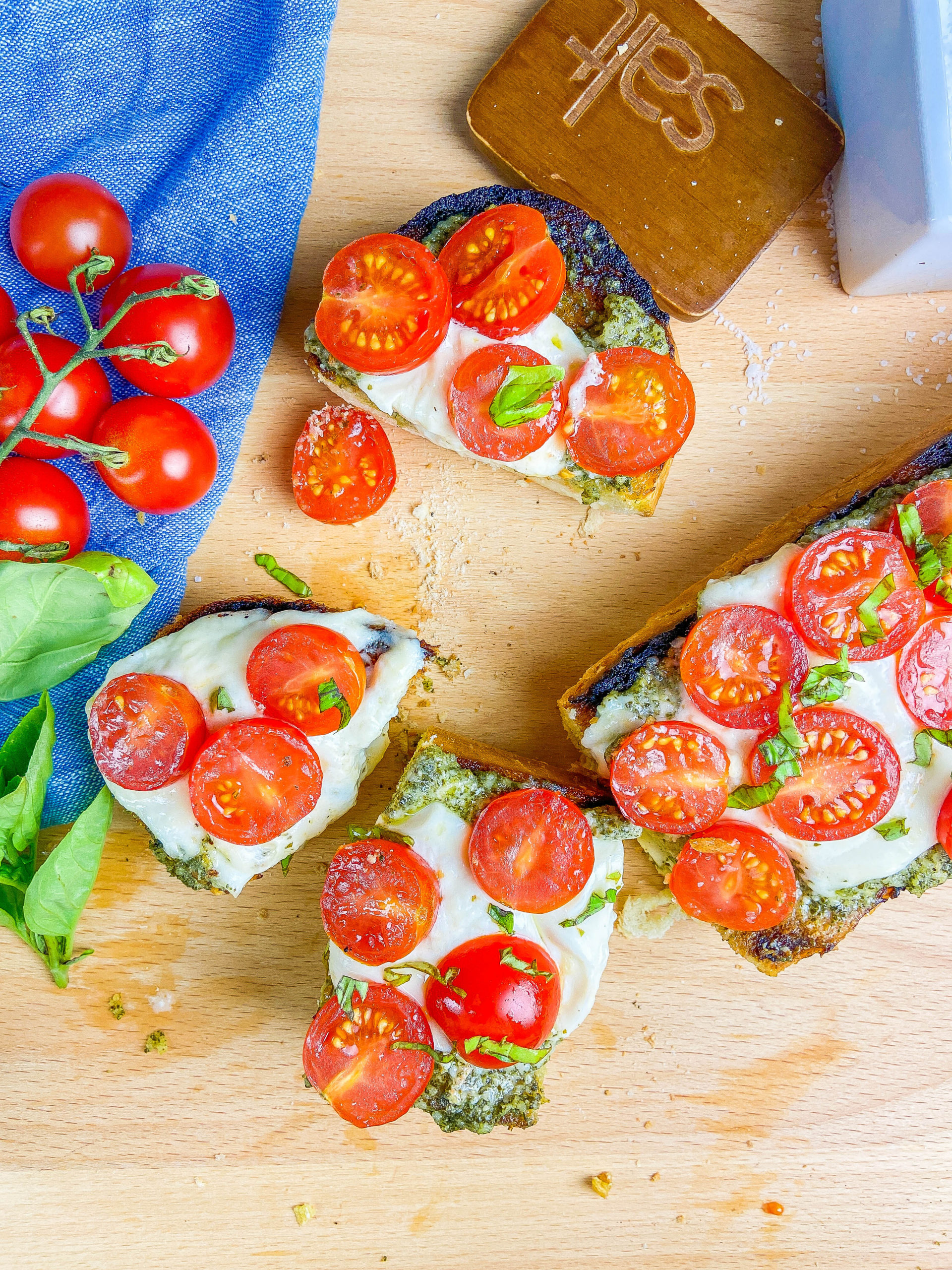 Can't get enough caprese? Check out these other twists on the Italian classic:
Grilled Bruschetta Chicken Caprese from the Cookie Rookie
Caprese Pressed Chicken Sandwich
Looking for more cheese bread recipes? I've got you covered!
Note: This recipe was originally published in 2013. It was updated with new tips, photos, nutrition facts and a video in 2020.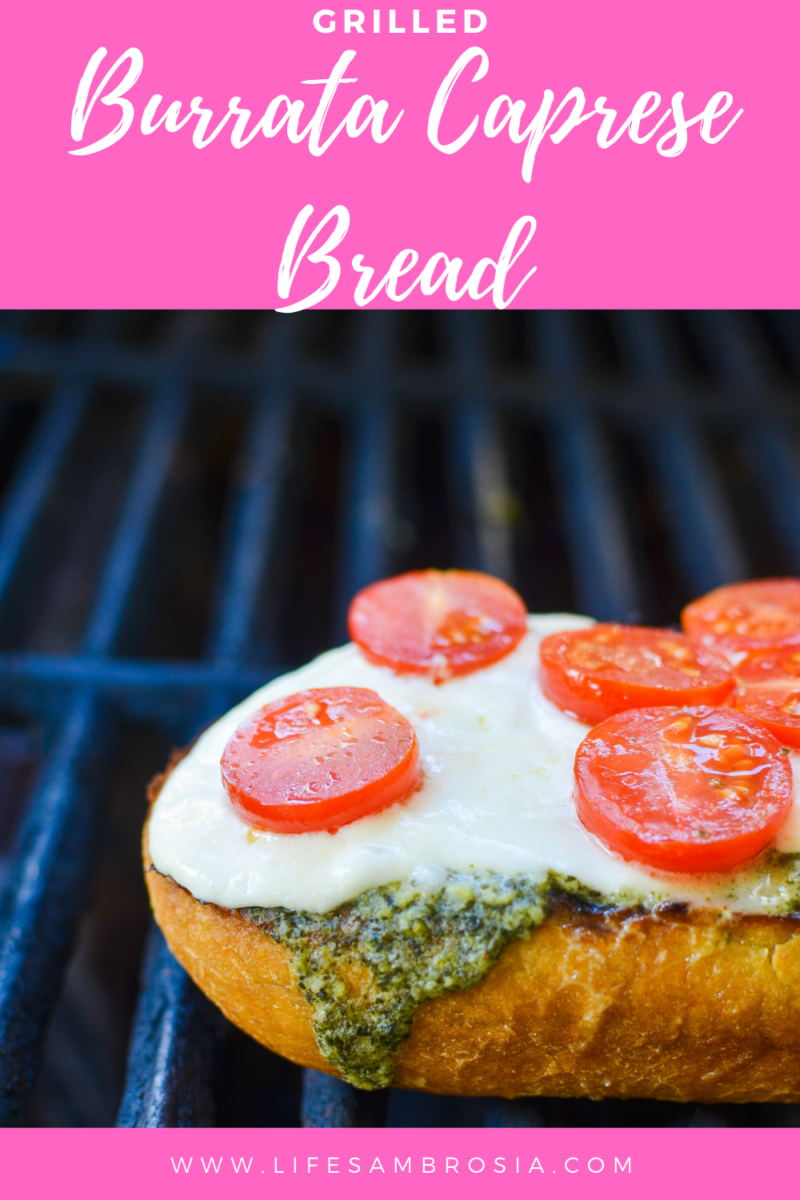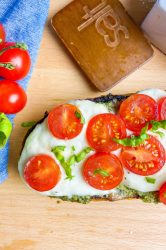 Grilled Burrata Caprese Bread
Grilled Burrata Caprese Bread is THE summer must have. Loaded with creamy burrata, pesto and sweet summer tomatoes. It's like Summer on a plate.
Place the cherry tomatoes into a bowl pour olive oil over the top and sprinkle lightly with salt. Set aside until ready to use.

Preheat the grill to medium heat.

Brush the bread with olive oil.

Cook cut side down, for 2 - 3 minutes or until strong grill marks form.

Flip bread over. Spread pesto over the top. Top with sliced burrata and marinated tomatoes. Turn the grill off. Close lid on the grill and let sit 4- 5 minutes or until the cheese slightly melts. Slice and serve.
Nutrition facts for estimation purposes only.
Calories:
474
kcal
Carbohydrates:
84.3
g
Protein:
18.8
g
Fat:
7
g
Saturated Fat:
2.1
g
Cholesterol:
5
mg
Sodium:
1024
mg
Fiber:
4
g
Sugar:
5.2
g
Keywords:
appetizer, bread, burrata, Food, game day snack, grill, pesto, Recipe, snack, tomatoes, Vegetarian