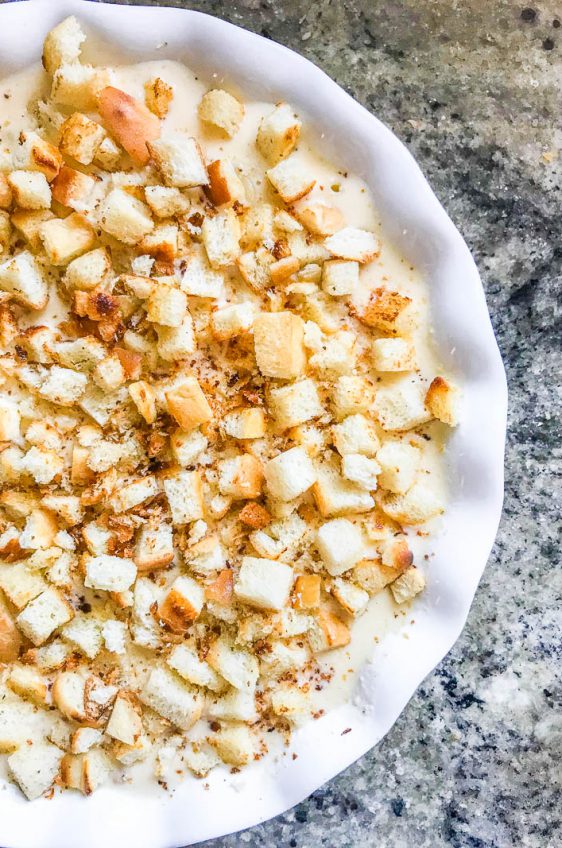 Baked Macaroni and Cheese
Oven Baked Macaroni And Cheese is a classic comfort food side dish. This easy mac n' cheese recipe is creamy and cheesy, topped with bread crumbs and baked.
I thought that macaroni and cheese was a big part of my life before I had children. Boy was I wrong. There is just something about mac n'cheese that kiddos can't get enough of. They would eat it morning, noon and night if they could.
Although, I can't really blame them. Nothing is more comforting than a cheesy plate of mac n' cheese, am I right?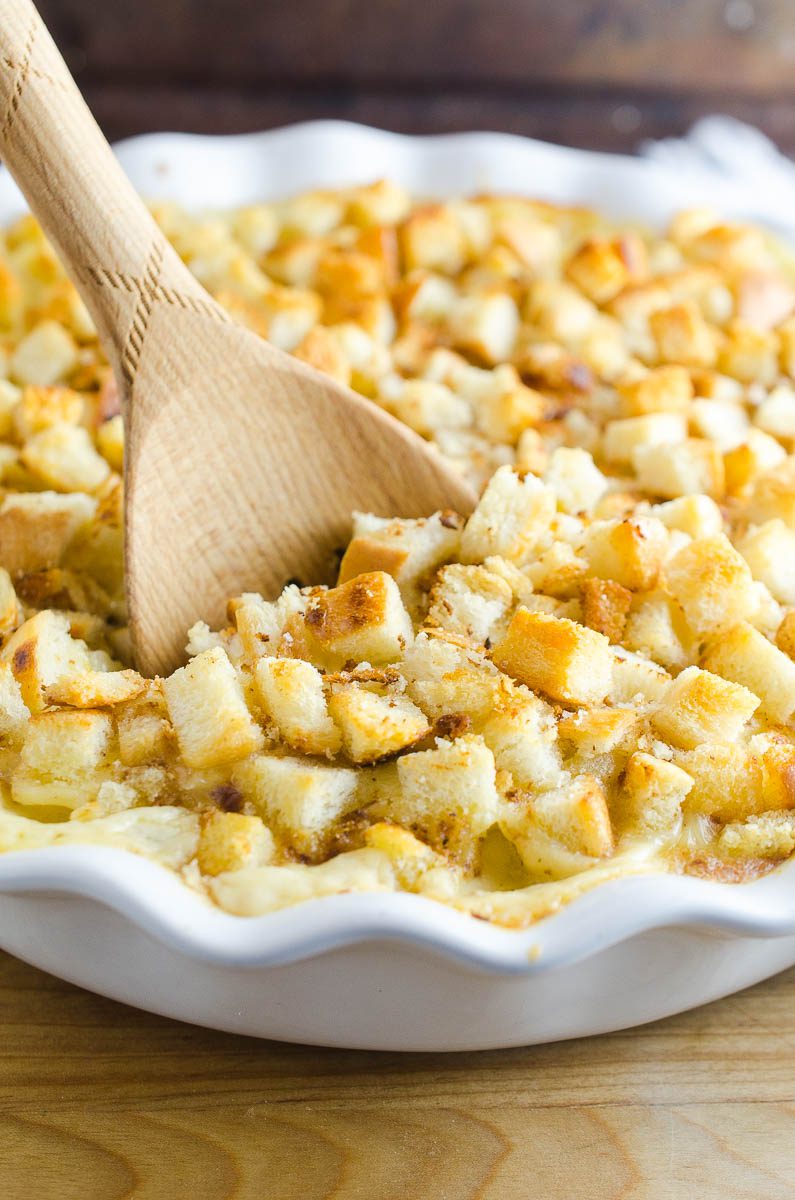 How do you make Baked Macaroni and Cheese?
Unlike stovetop macaroni and cheese, baked macaroni and cheese is more like a casserole. First you'll want to make a roux by whisking flour into melted butter, then slowly add the milk and cook just until thickened. Finally, whisk in the cheese and cook until melted and fold in the noodles.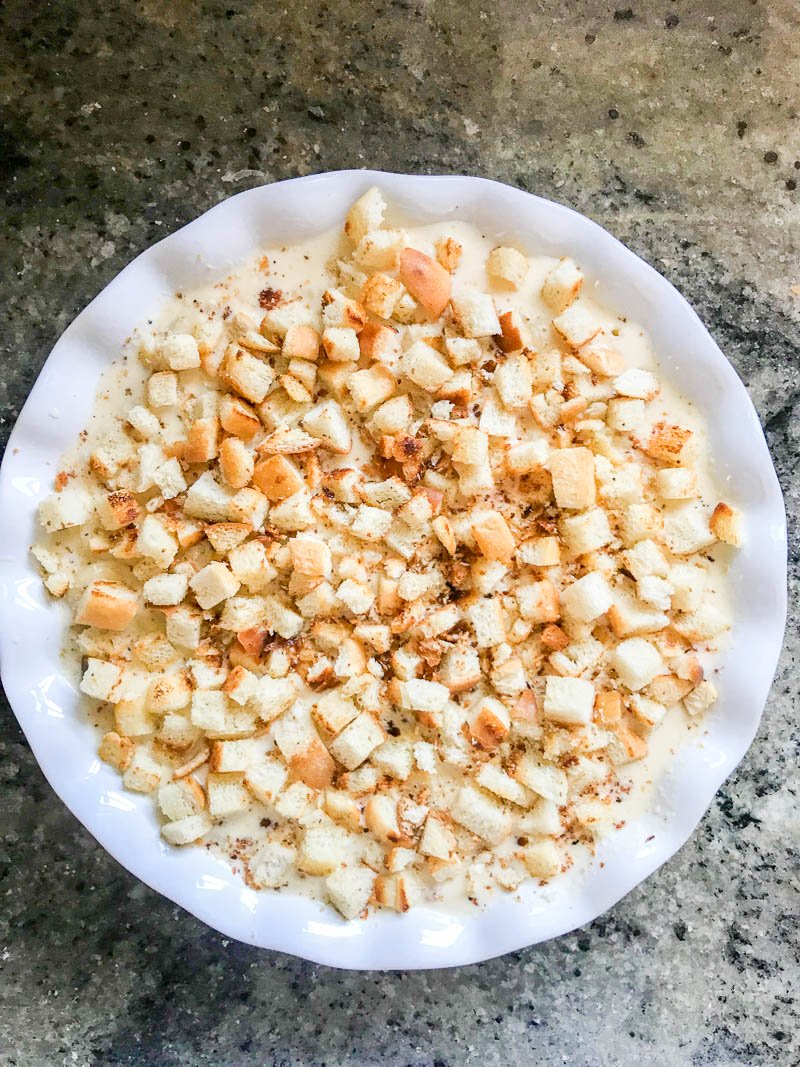 Next, top the macaroni and cheese with toasted bread crumbs and bake until golden brown and bubbly.
It's really actually pretty easy once, and once you try it, you'll realize it's worth the little bit of extra work.
Tips for making Baked Mac n' Cheese:
Tip #1: When making baked macaroni and cheese, you will want to make sure that you undercook the noodles slightly when you are boiling them. Undercooking them prevents them from being overcooked during the baking.
Tip #2: It may take some more time but shred your cheese fresh. This is a general rule of mine, not just when making homemade macaroni and cheese. Freshly shredded cheese simply tastes better in my opinion.
Tip #3: After Elizabeth's comment below, I decided to try her technique and allow the roux to thicken a bit before adding the cheese. She was right! It worked perfectly!
Tip #4: Toast the bread crumbs in butter before you bake them with the macaroni and cheese. They brown better this way.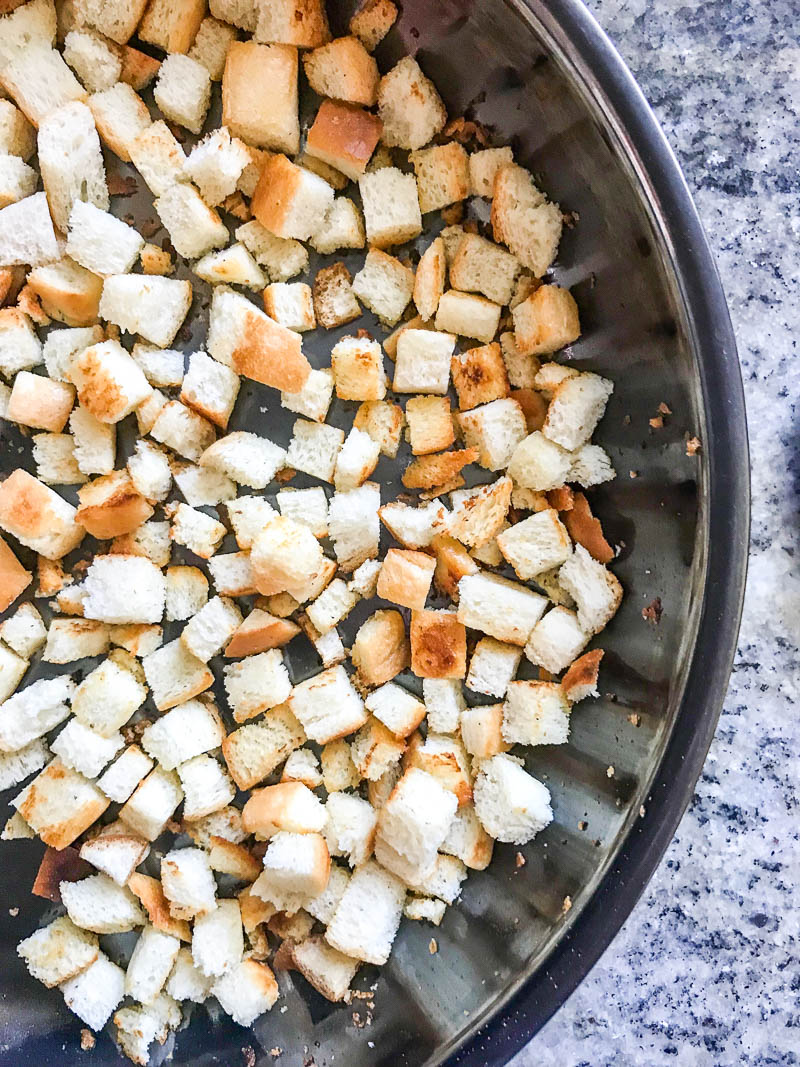 Some common questions about Baked Macaroni and Cheese:
What temperature do you bake macaroni and cheese? 350 degrees.
How do you reheat macaroni and cheese? The best way to reheat macaroni and cheese is to remove it from refrigerator and allow it to come to room temperature. Next, cover it with aluminum foil and bake it at 350 until warmed through. About 15 – 20 minutes.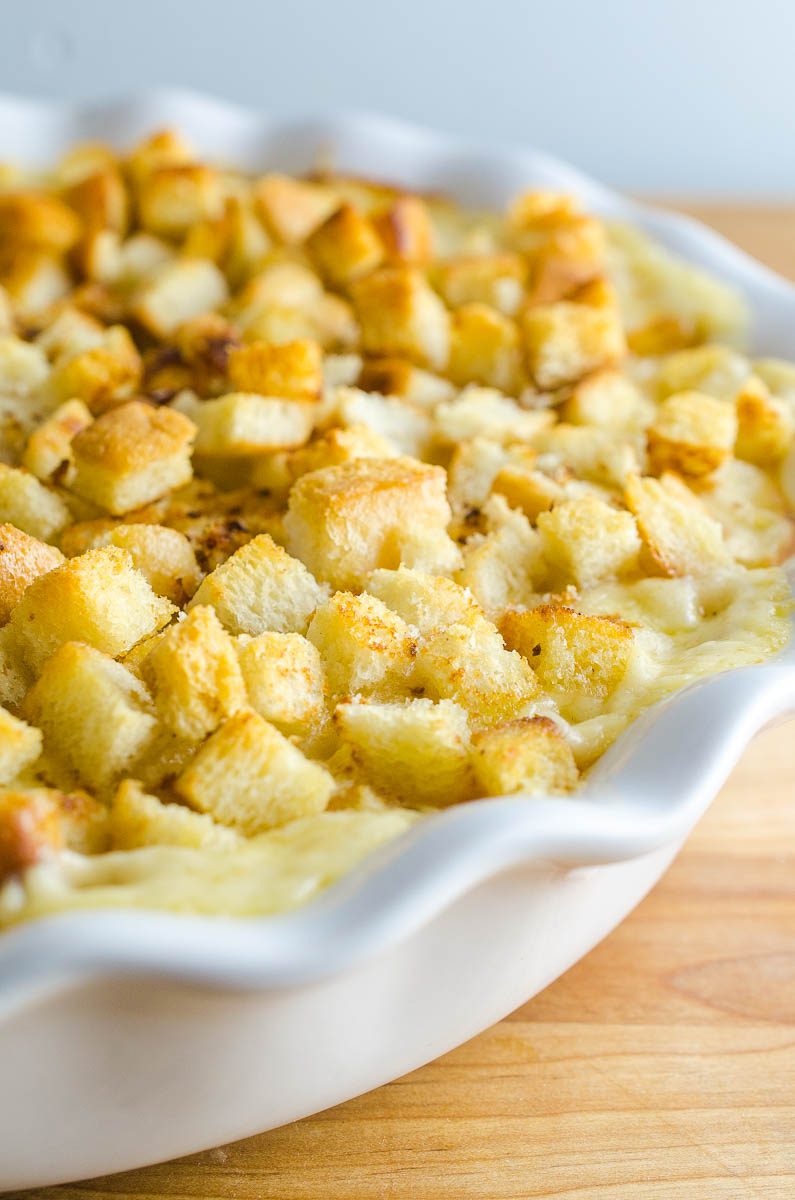 Can you make macaroni and cheese ahead of time? Sure! Make it until the point right before you add the toasted bread crumbs. Allow to cool, cover and refrigerate. About 30 minutes before you're ready to cook, remove it from the refrigerator so that it has a chance to warm up. Top with bread crumbs and then follow remaining cooking instructions.
Can you make baked macaroni and cheese in a skillet? Yes! Absolutely! A 10 inch cast iron skillet would work perfectly!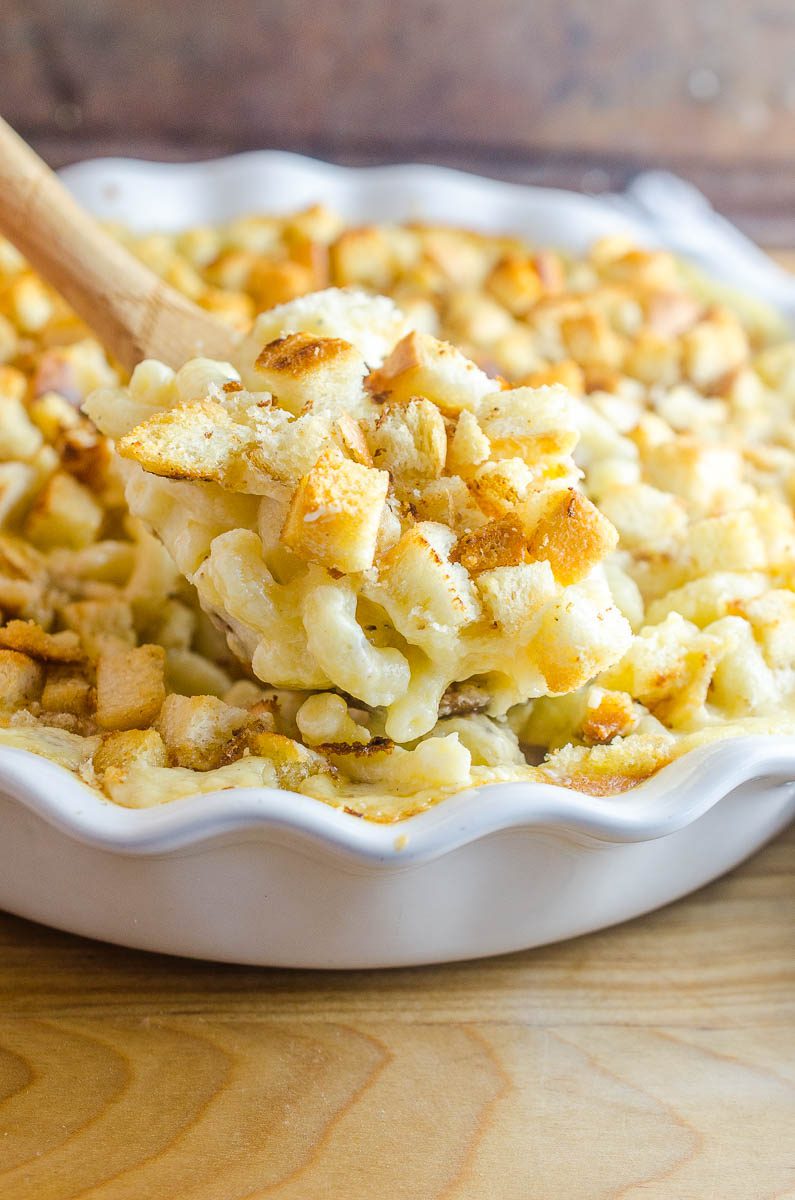 Other Macaroni and Cheese Recipes:
Roasted Garlic & Thyme Mac and Cheese
Looking for other comfort food recipes? Check out these Classic American Recipes: 
Notes: This Recipe was originally published 2008. It was updated in 2019 with tips, photos and nutrition information.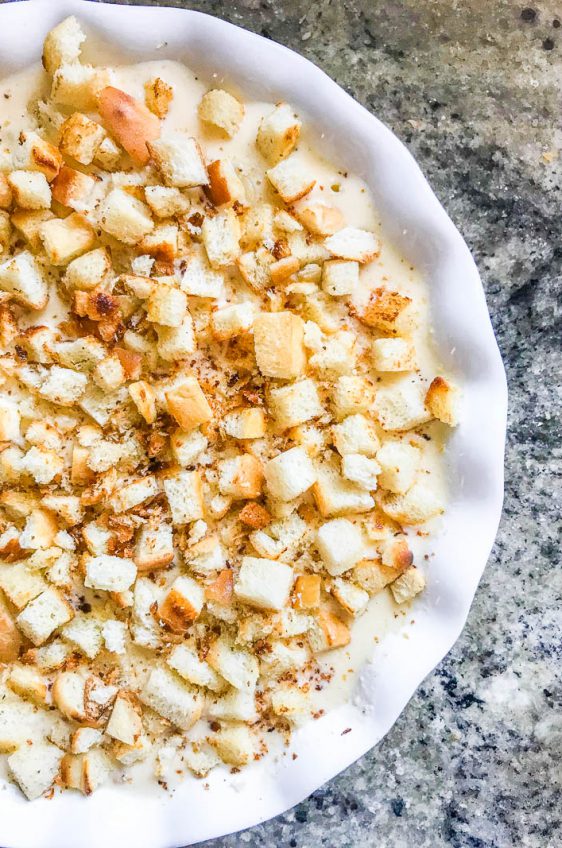 Baked Macaroni and Cheese
Oven Baked Macaroni And Cheese is a classic comfort food side dish. This easy mac n' cheese recipe is creamy and cheesy, topped with bread crumbs and baked.
Ingredients:
2

cups

of dried elbow macaroni

1/2

medium onion

diced

4

tablespoons

of butter

plus 1 for the bread crumbs

3

tablespoons

of all purpose flour

2

cups

sharp cheddar cheese

shredded

2

cups

monterey jack cheese

shredded

2

cups

whole milk

1

teaspoon

kosher salt

1

teaspoon

fresh cracked black pepper

2

slices

sour dough bread

about 1 cup
Preheat oven to 350 degrees.

Cook the noodles in salted boiling water for about 5 minutes. Rinse with cold water. Transfer to a medium mixing bowl.

In a 2 quart sauce pan melt 4 tablespoons of butter over medium heat. Add the onions and cook until slightly softened, about 2-3 minutes.

Add the flour and cook for 2 minutes.

Next add the milk. Cook over medium heat until thickened about 5-7 minutes.

Stir in the cheese, salt and pepper. Cook until the cheese melts and the sauce is thickened.

Meanwhile, in a small skillet melt the remaining butter and add the bread crumbs. Cook until slightly toasted about 3 minutes. Remove from heat.

Once the cheese sauce has thickened pour it over the noodles and stir to combine. You want to make sure that all of the noodles are covered with the cheese sauce

Pour macaroni into a casserole dish and top with the toasted bread crumbs. Bake until the sauce is bubbly, about 20-25 minutes.
Calories:
424
kcal
Carbohydrates:
27
g
Protein:
19.9
g
Fat:
26.2
g
Saturated Fat:
16.2
g
Cholesterol:
76
mg
Sodium:
732
mg
Fiber:
1.2
g
Sugar:
4.6
g
Keywords:
jack cheese, Macaroni and cheese, macaroni noodles, pasta