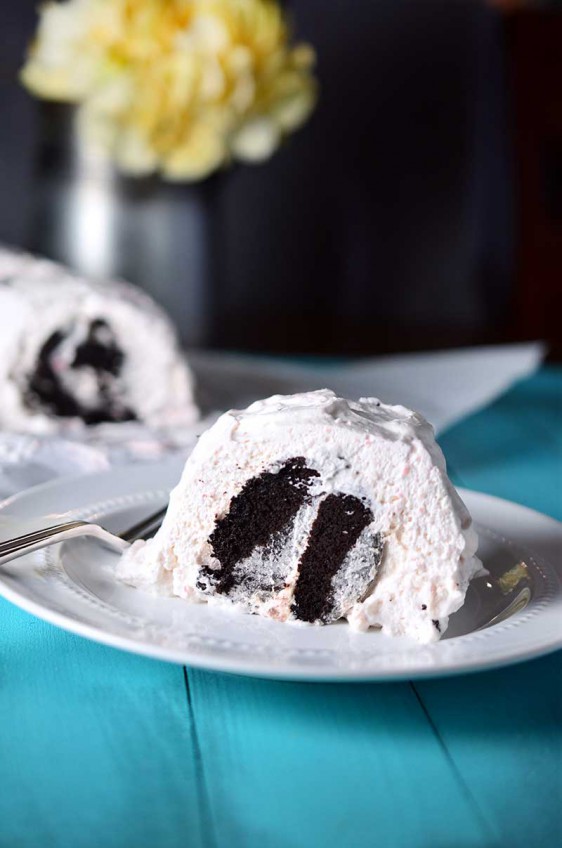 Strawberry Cream and Chocolate Icebox Cake
With Valentine's Day about a week away now, I thought it was the perfect time to share a dessert. This dessert specifically because it has strawberries, cream and chocolate. And really, what says Valentine's Day more then those three things?
Icebox cakes are quickly becoming one of my favorite desserts to prepare. They seriously couldn't be easier to make. There is no baking involved. This recipe itself takes only about 15 minutes to prepare and there are only 5 ingredients.
Basically you have no reason not to make this.
The only thing that is difficult about this recipe is the wait time. As much as you will want to, you can't dig into it right away. This little treasure is best when it is allowed to chill out in your refrigerator for at least six ours. Even better if you can resist the temptation to dig in and can instead let the cake set overnight. That is when this dessert is at its best. That is when the chocolate wafers turn into soft cake like bites.
That is when you will realize that you should probably just have an icebox cake in your refrigerator at all times.
Speaking of which, I have this one in mine right now. And since it's 11:30 pm while I type this and since all my boys are sleeping, I think it's time for some mommy time which includes a slice of this cake and catching up on some Scandal :)
P.S. Quick housekeeping note: We've added a Yum button to our sharing buttons so that you can now "yum" any recipe you see here on Life's Ambrosia to easily save them to your recipe box. If you aren't familiar with Yummly, you can find out a little bit more about how it works here. Check out the Life's Ambrosia Yummly Page here.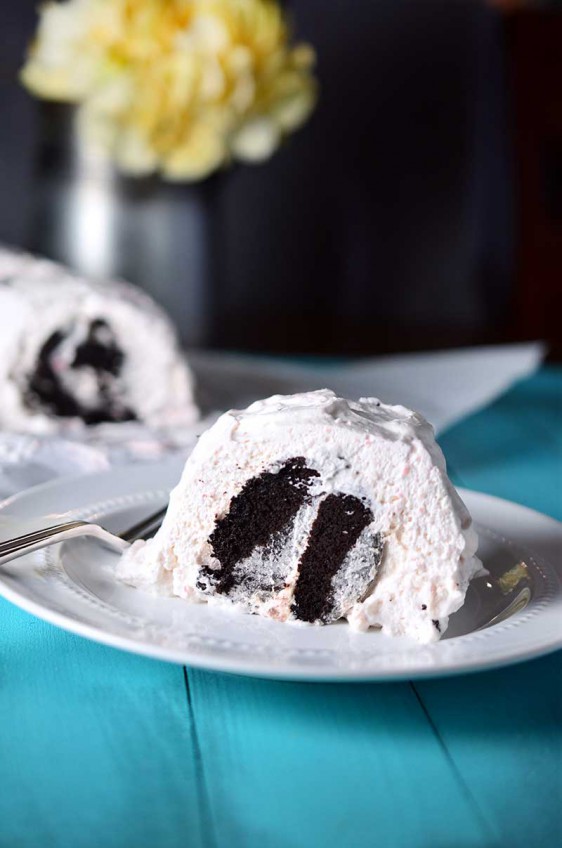 Strawberry Cream and Chocolate Icebox Cake
Strawberries, chocolate and cream come together in this delicious no-bake dessert perfect for Valentine's Day.
Place the bowl and beater of a stand mixer in the freezer for 10 minutes. If you aren't using a stand mixer, place a bowl and the beaters of a hand held mixer in the freezer.

Place strawberries in a food processor and puree.

In the chilled bowl, beat cream until soft peaks form. Add in strawberries, sugar and vanilla. Continue mixing on medium-high speed until stiff peaks form. Do not over beat or cream will have a butter consistency.

To assemble the cake, lay one wafter on your serving platter. Top with 1 1/2- 2 teaspoons of strawberry cream. When the tower gets too high lay it on its side, then start another tower, lay it on its side and connect the towers. Spoon and spread the rest of whipped cream around the top and sides of the cake. Cover and refrigerate for at least 6 hours or overnight.

When ready slice on the diagonal and serve.
Keywords:
cake, chocolate, dessert, no bake, strawberry, valentines day