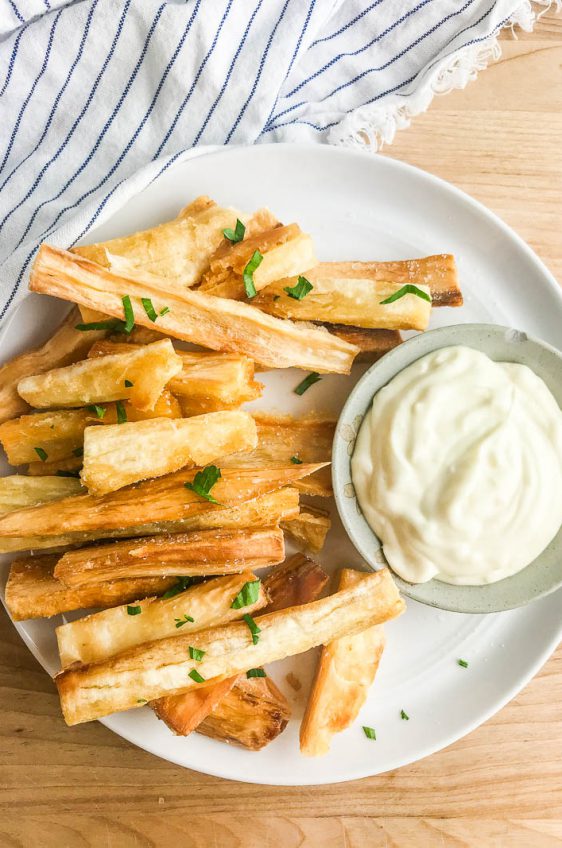 Yuca Fries
Ditch the potato and give Yuca Fries a try! Easy to make, crispy and perfect for dipping. A great way to get your family to try something new! 
One of the things I pride myself on is getting my family to try different cuisines. Now, I am not saying it goes over very well all the time but every once in a while we hit the jackpot and find a new cuisine that the kiddos just love. Most recently it has been Cuban food.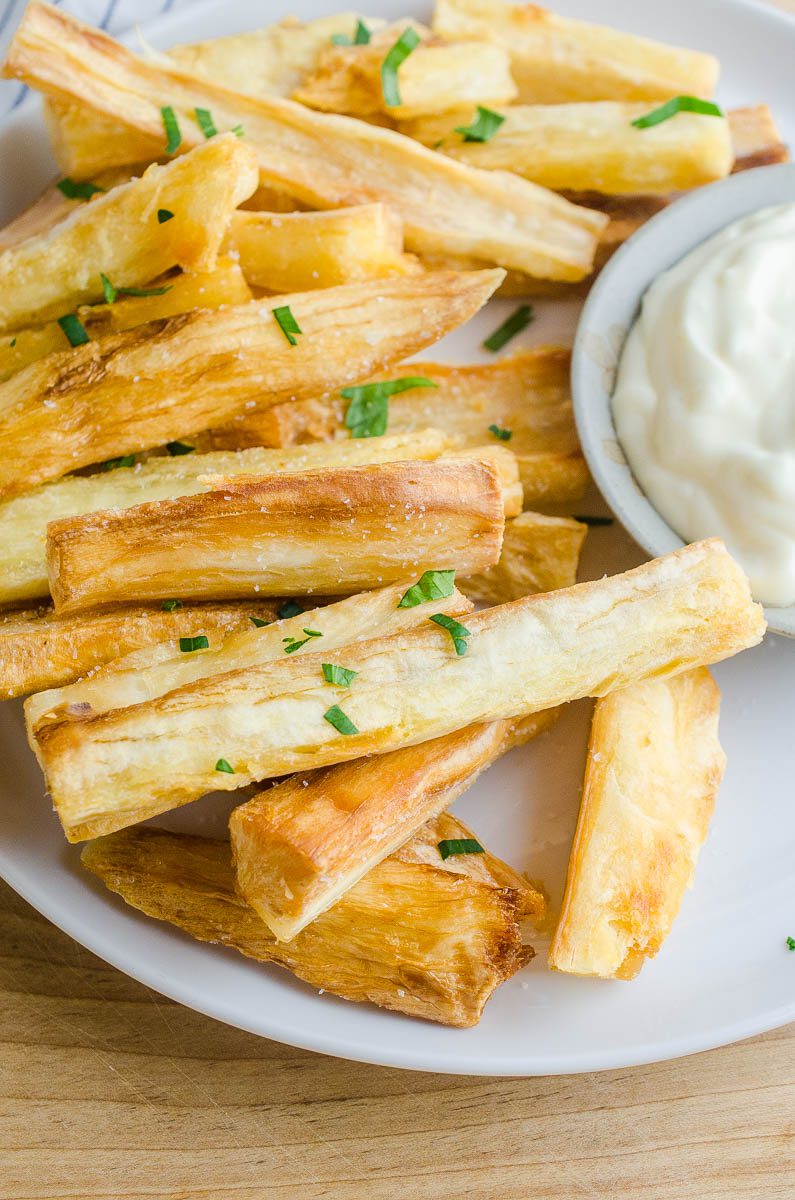 Particularly Yuca Fries. Our little guys cannot get enough of them.
What is Yuca Root?
First, let's get some basics. Yuca root isn't all that common here in the United States so I wanted to give a little background.
Not to be confused with the Yucca garden shrub like plant, yuca root is actually the root of the Cassava plant. It is native to Central and South America. It can be hard to find in some grocery stores. My grocery store sells it near the horseradish root and rutabagas.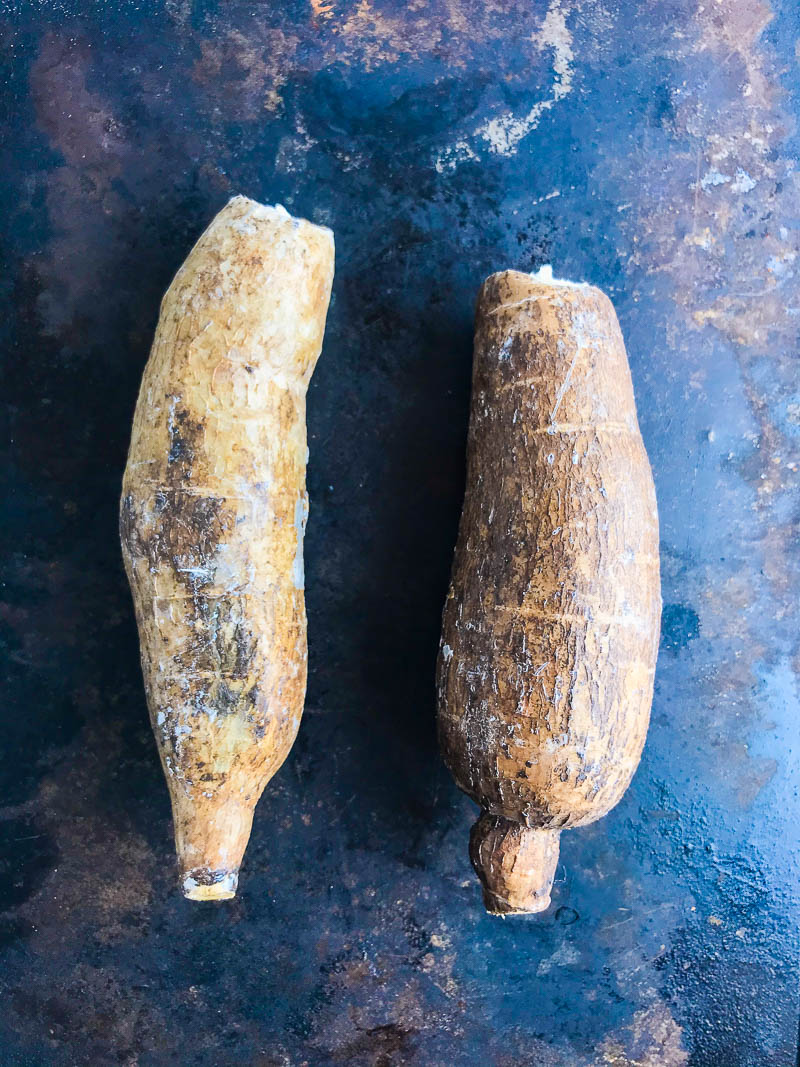 They are often the same size and shape as a sweet potato.
The flesh is a creamy color and has a mild sweet, almost nutty flavor.
How do you make Yuca Fries?
First, you will need to peel the yuca root. The peel is very tough so you'll want to use a sturdy vegetable peeler.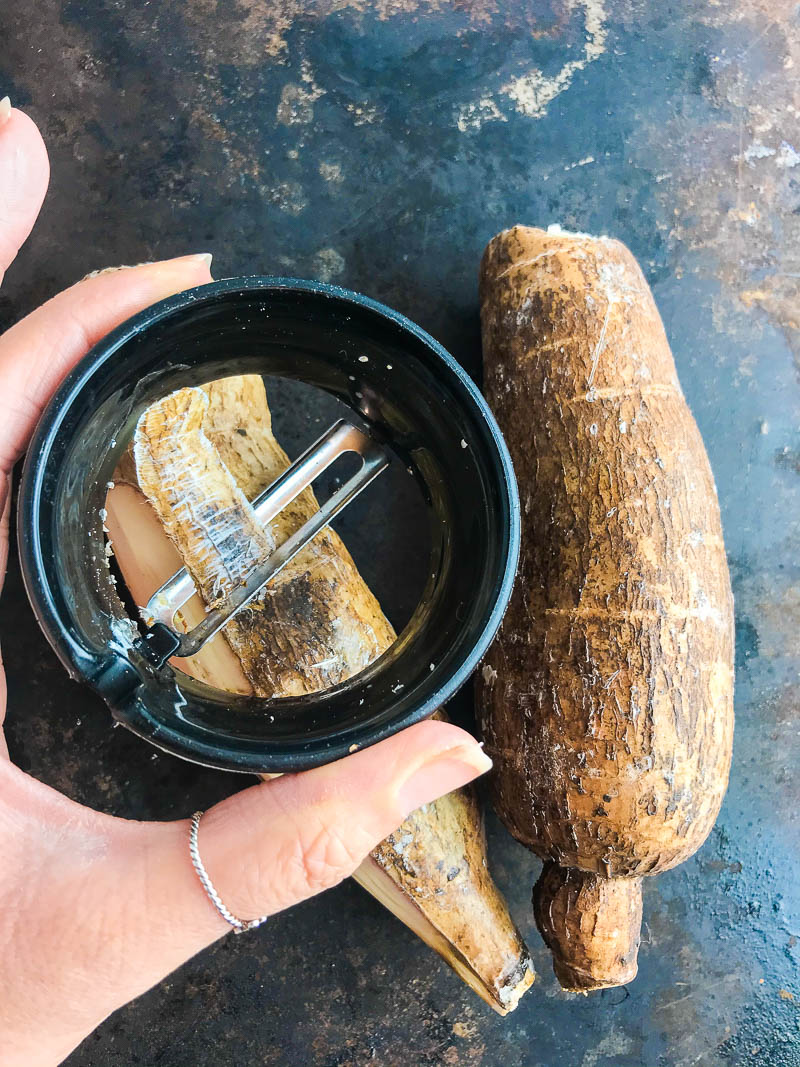 Next, you will want to use a sharp knife to cut the root into fries.
Because yuca root can be a bit dry, it works better to boil it before you fry it. This will ensure that the inside is tender.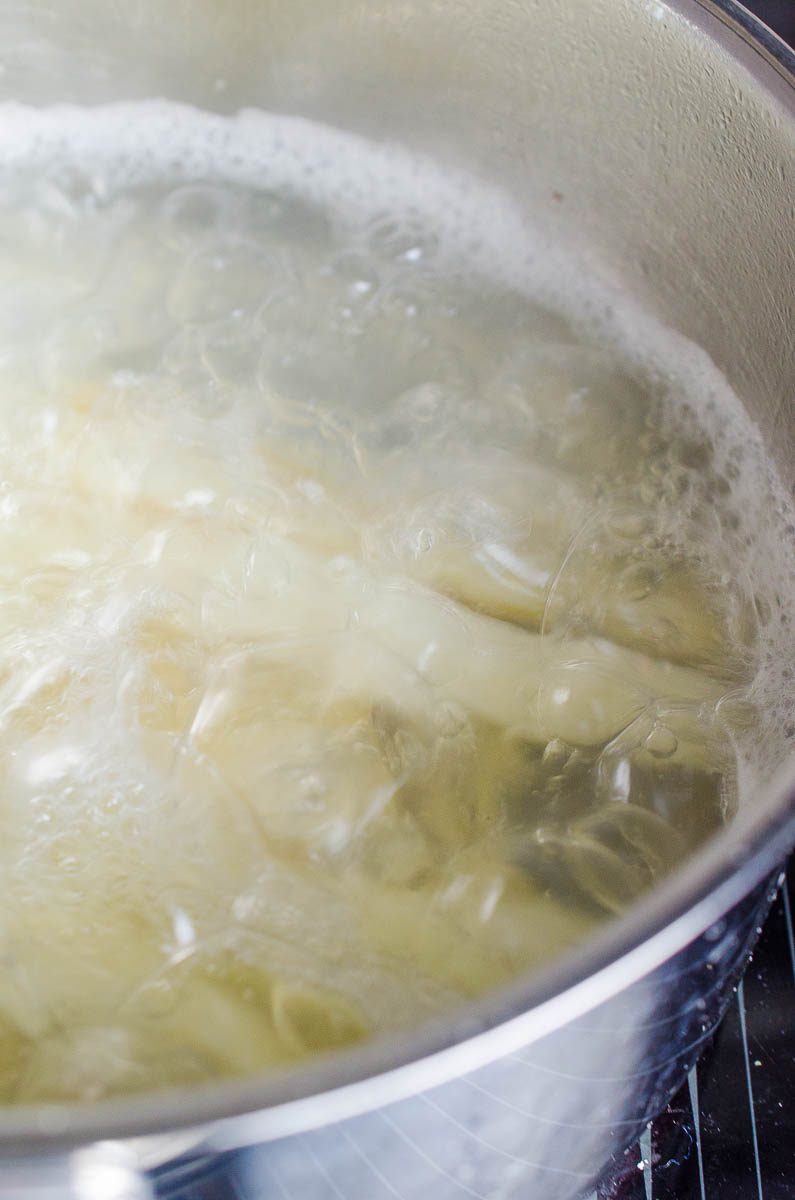 After boiling, gently pat dry. This will ensure that the outside is crispy.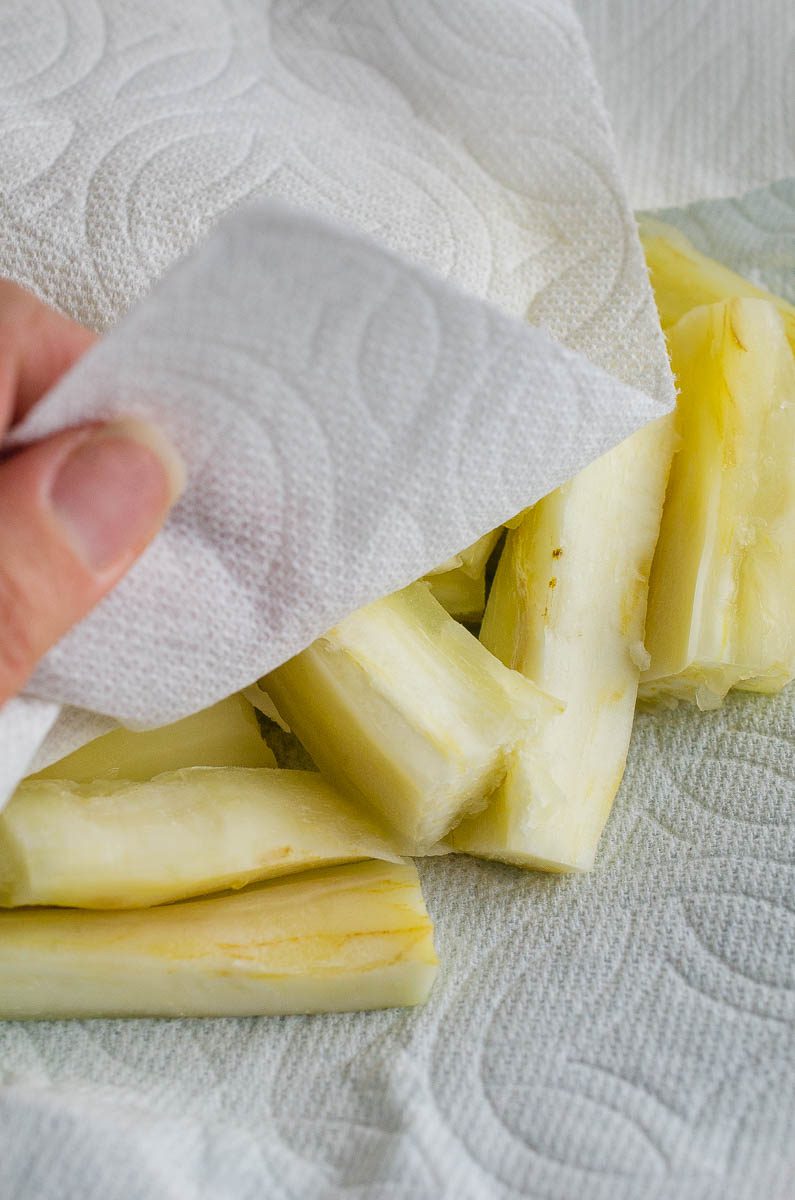 Finally, fry the yuca fries until golden brown, about 5 minutes. And season immediately with salt.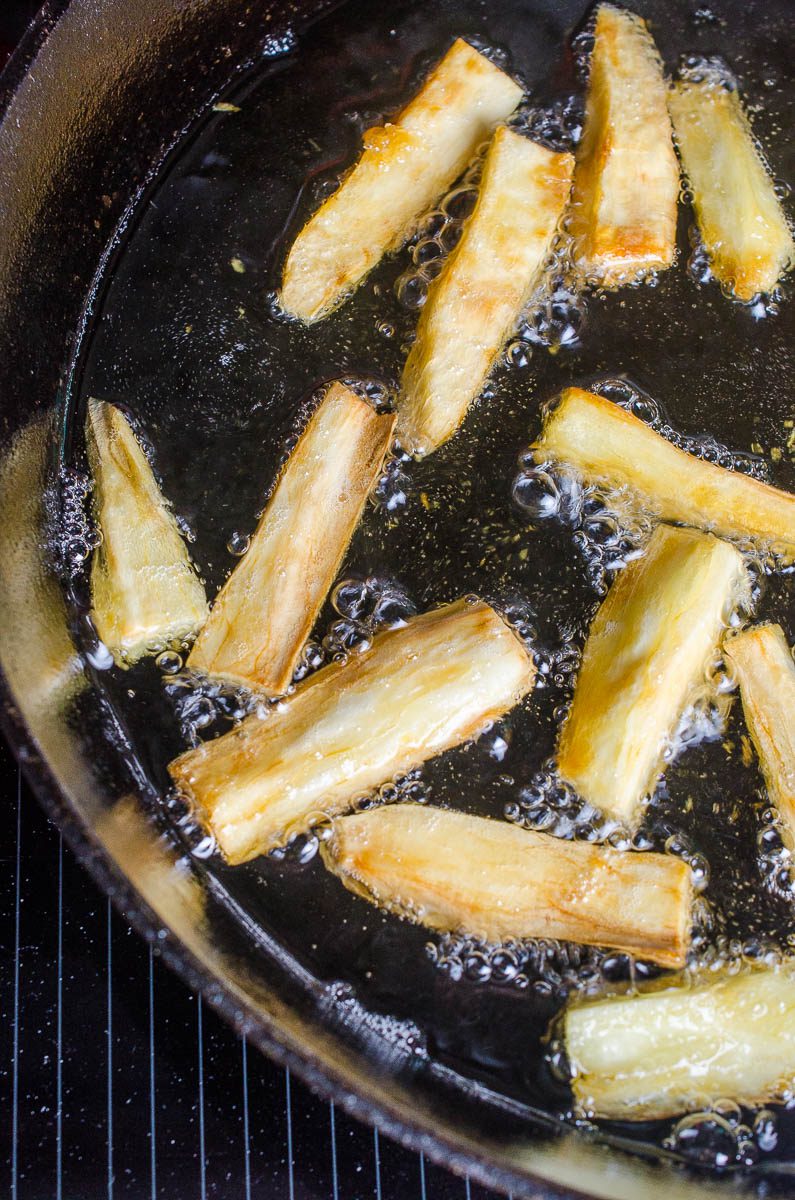 Des' Tip: To ensure maximum crispiness of fried food, do not overcrowd the pan when frying. Fry in batches if your pan isn't big enough. When working in batches, keep cooked fries in a warm oven.
What is a good dip for yuca fries?
My kiddos will obviously say ketchup is their favorite dip for these fries. However, whenever I see yuca fries on a menu they are always accompanied by aioli. You could try garlic aioli, harissa aioli, or truffle aioli to name a few!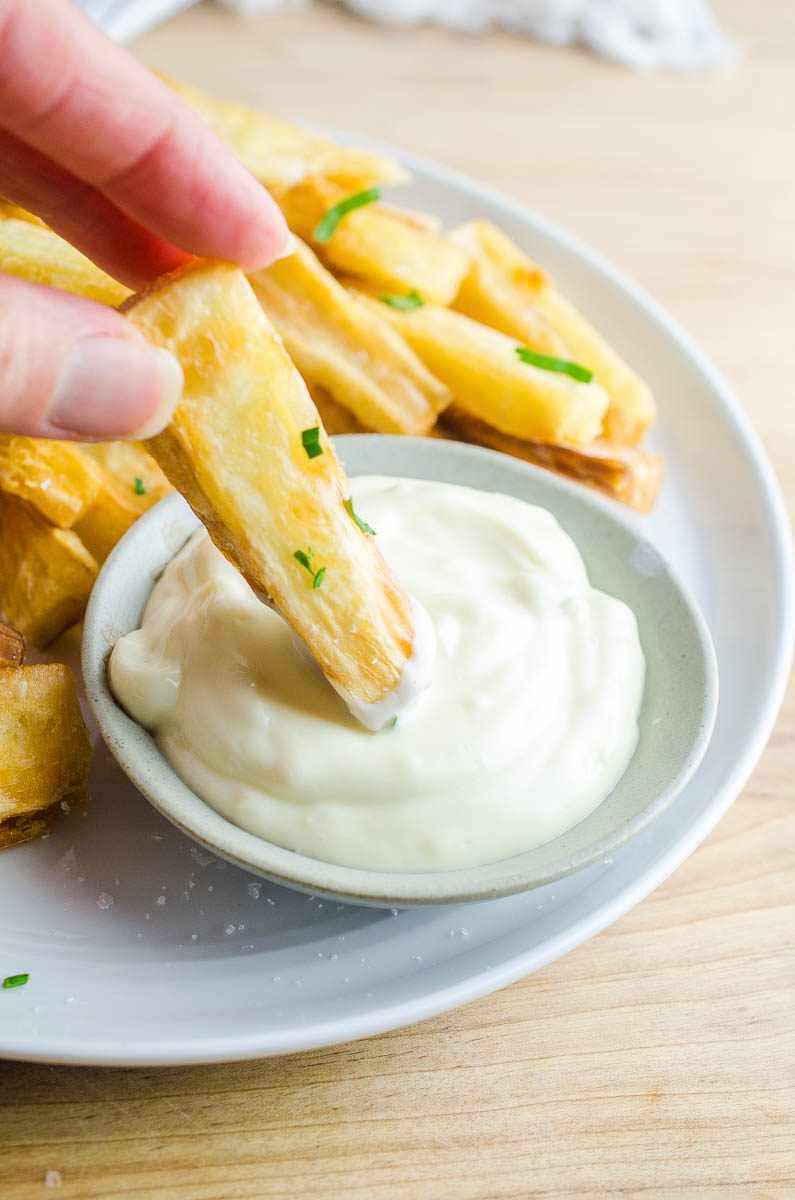 Serve these fries along some of my favorite main course recipes:
Dill Pickle Keto Chicken Wings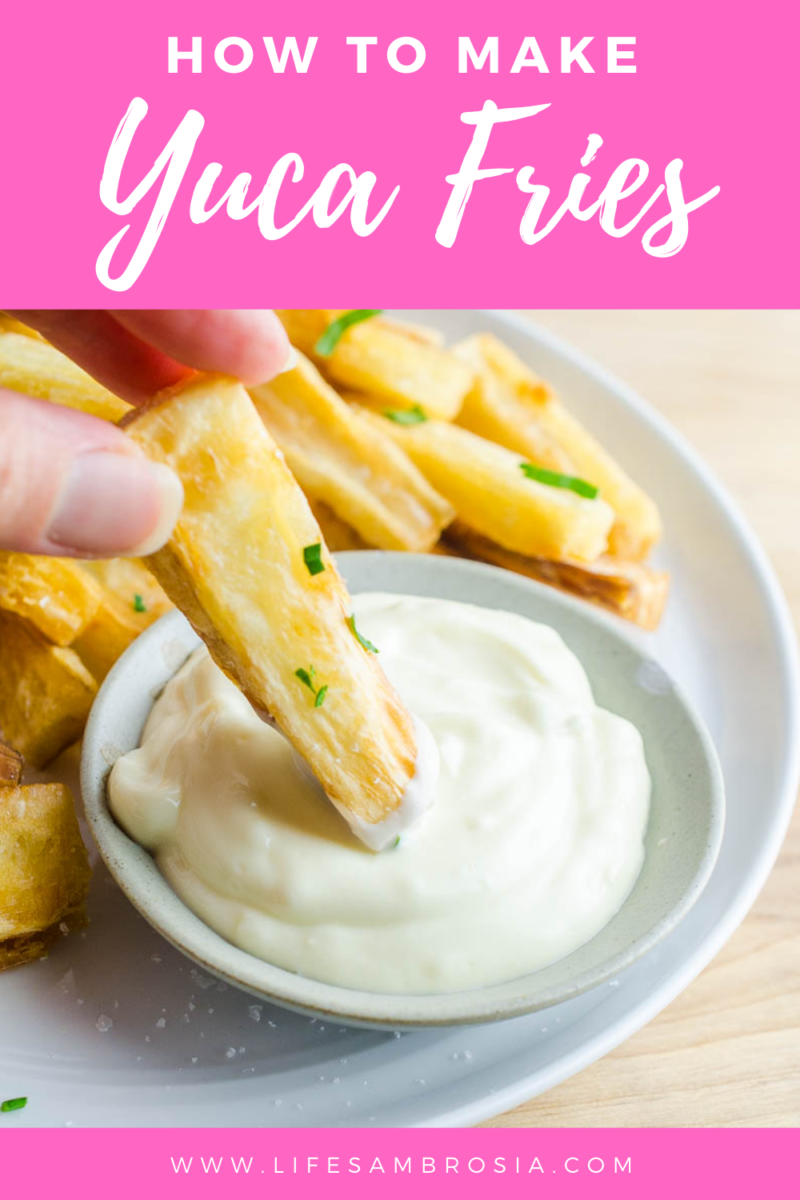 Yuca Fries Recipe
Ingredients:
2 pounds yuca root, peeled and cut into strips
oil for frying
salt
Instructions
2
Use a sharp knife to slice the peeled root into fries.

3
Place fries in a large pot of water and bring to a boil. Cook just until slightly tender. 5 - 7 minutes.

4
Drain and gently pat dry with paper towels.

5
Heat 1/2 - 1 inch oil in a large skillet over medium heat to 350 degrees.

6
Fry yuca fries, in batches if necessary, until golden brown and crispy, about 5 minutes.
Notes
Nutrition facts are for estimation purposes only.
Nutrition information
Calories: 481 , Total Fat: 40.9g , Saturated Fat: 8g , Cholesterol: 0mg , Sodium: 591mg , Carbohydrates: 27g , Fiber: 2g , Sugar: 0g , Protein: 3g