40 Clove Chicken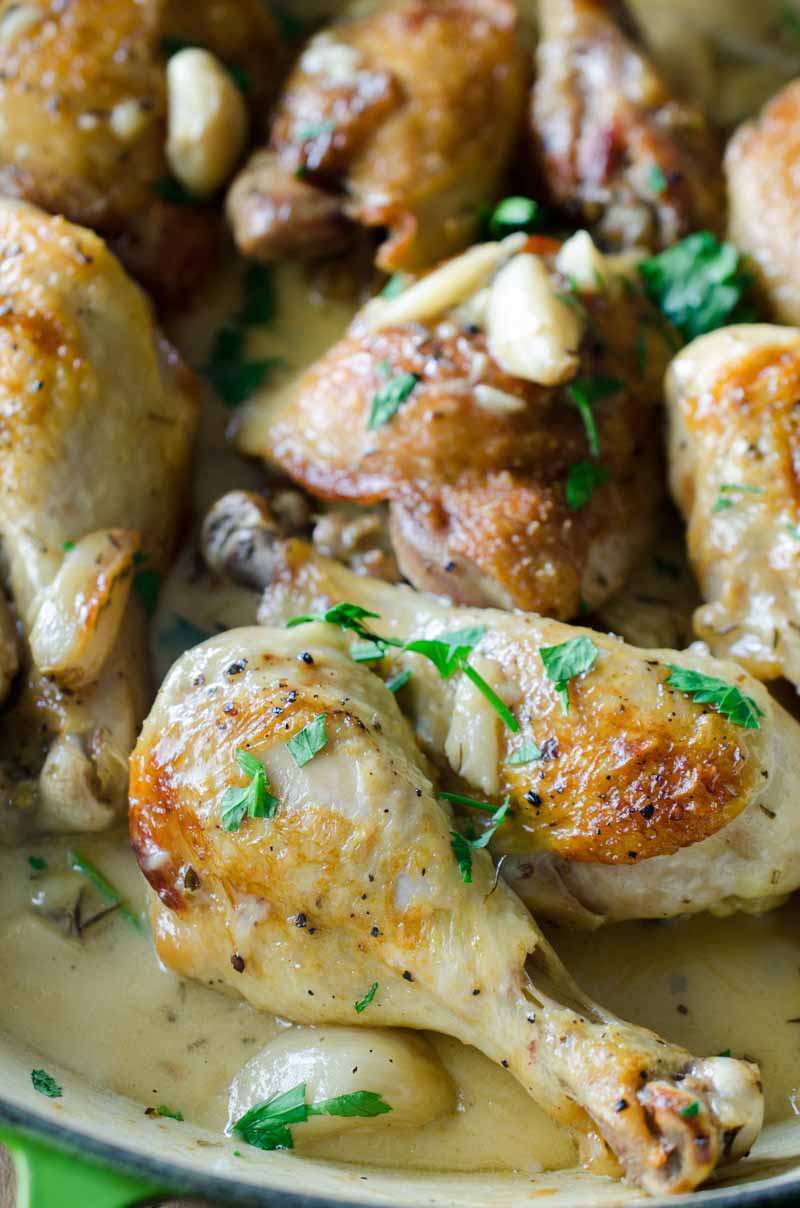 Be still my heart. 40 Clove Chicken is baked with white wine, thyme, rosemary and a little cream.
Yep that's right, 40 cloves. That's two or in some cases, three entire heads of garlic. Sounds lovely doesn't it? Well what if I told you that those 40 cloves of garlic are baked with chicken white wine, chicken stock, rosemary and thyme until they are tender and sweet. Then if that wasn't enough a little cream is tossed in at the end to make a deliciously creamy garlic sauce perfect for pouring over chicken.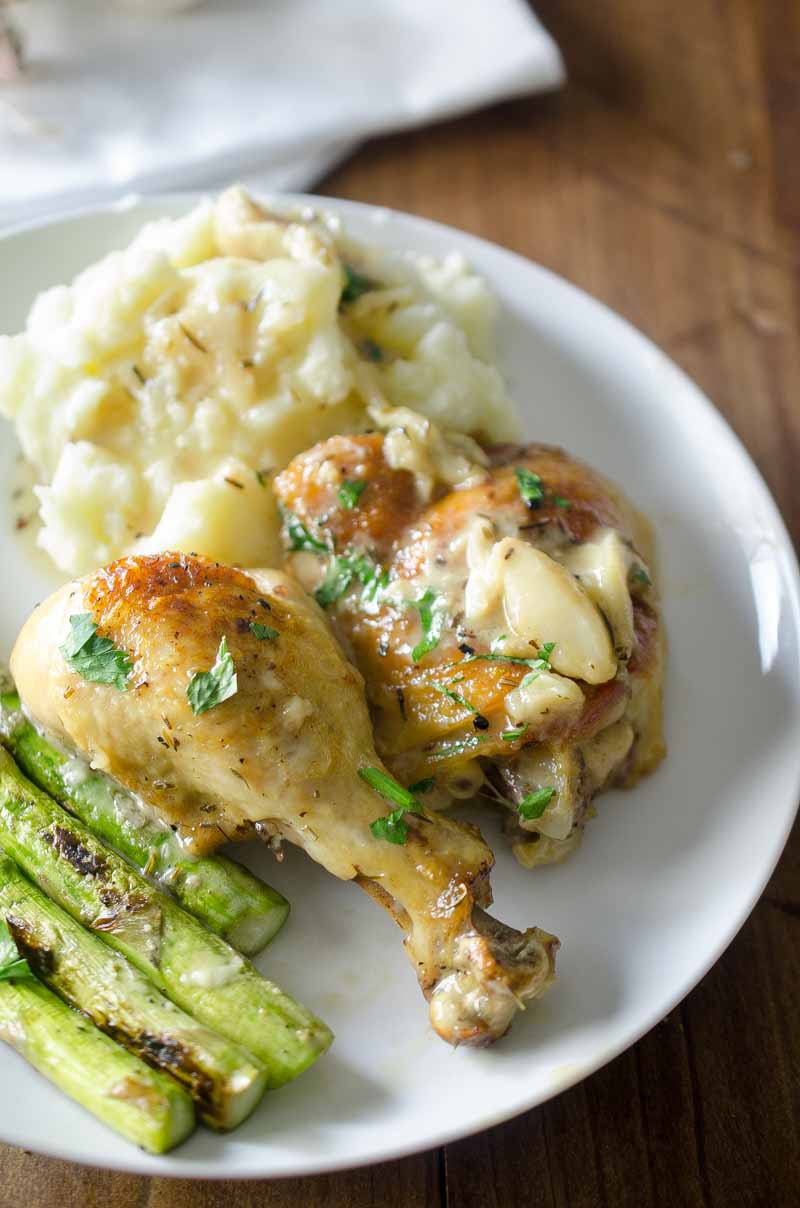 As a garlic lover, I have tried and failed to make this dish on many occasions. One disastrous attempt involved me cooking rice in the dish. When I removed the lid from the top I was surprised to see that there was absolutely no whole garlic cloves left. Each and every clove had dissolved and cooked into the rice. Although the garlic flavor was incredibly overwhelming we ate it anyway. And anyone who eats a lot of garlic knows that if you eat way too much, sometimes you start to smell like it. Well, later on that night, I realized that I had eaten too much garlic when our dog Pumpkin, who usually loves burrowing and sleeping under the covers next to Ryan and I, hung her head outside the blankets for a little while before giving up, jumping out of our bed and booking it to hers. After seeing that, I decided it was time to get back to the drawing board.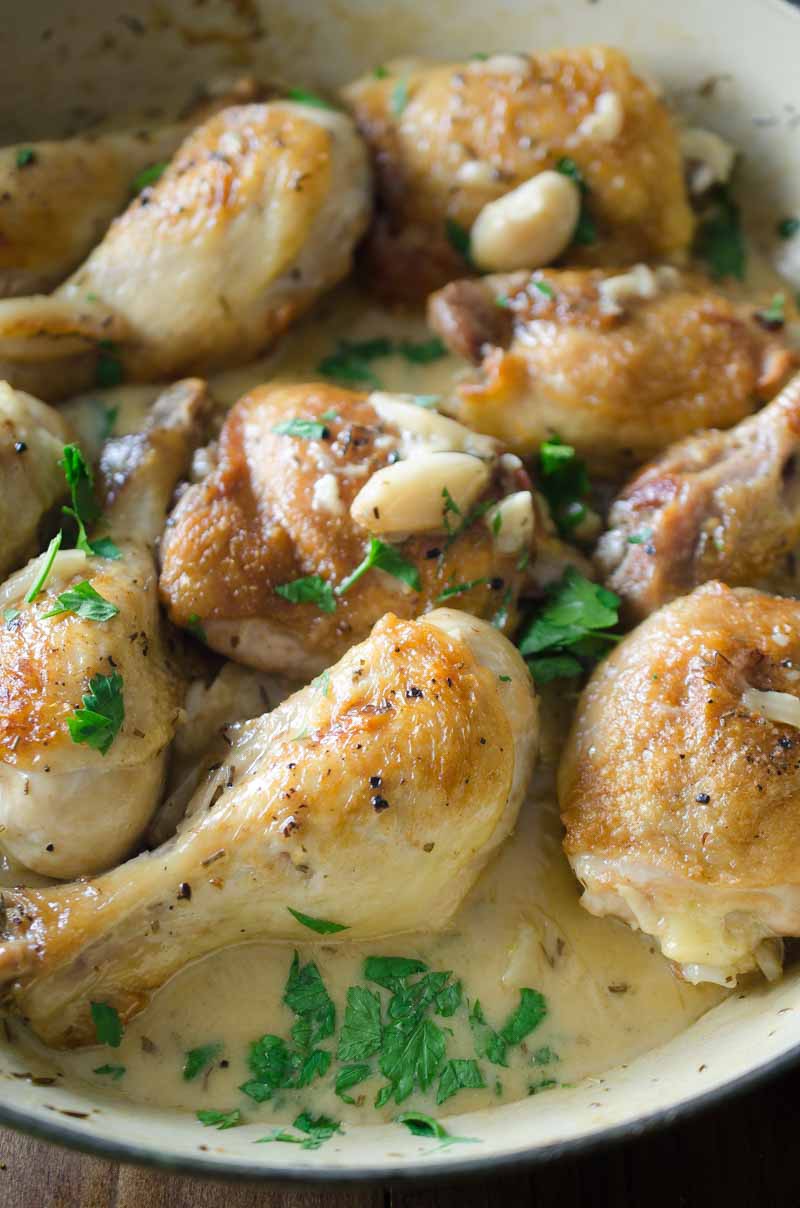 That was a few attempts ago, and now I have finally perfected it. Sure there is still 40 cloves of garlic, after all it is 40 clove chicken, but the whole gloves remain intact providing a sweet garlicky taste that is not too over powering.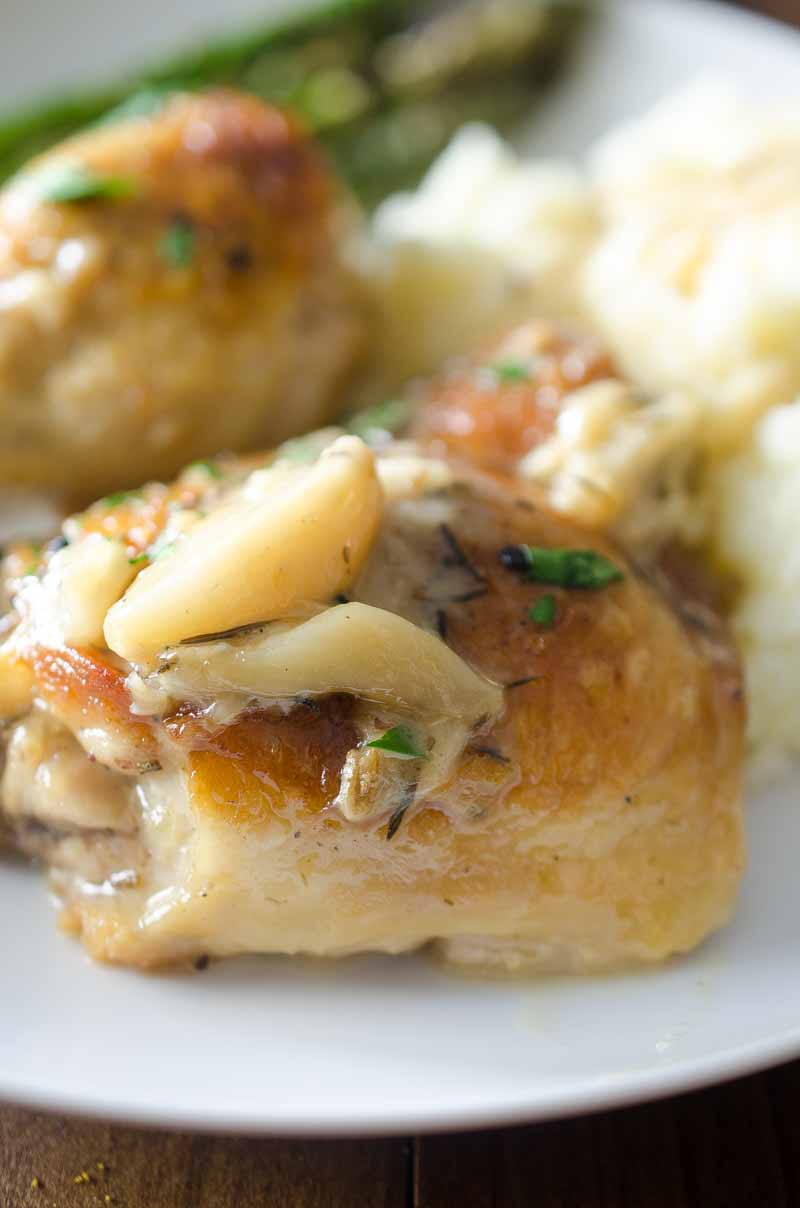 One last note. Most 40 clove chicken recipes call for a whole chicken but I find that the cooking time required makes the chicken breasts dry out just a bit yet the drumsticks and thighs remain tender. So instead of using a whole chicken, I use drumsticks and thighs resulting in a succulent bite each and every time.