Alabama white BBQ sauce is a delicious twist on a traditional barbecue sauce recipe. This creamy BBQ sauce is tangy and slightly sweet; the perfect condiment for summer grilling!
Happy Monday! Today I'm sharing a recipe for a white barbecue sauce. Say WHAT? Yeah I know, I hadn't heard about it either, until just a few weeks ago. Someone posted an Instagram photo with a picture of their sandwich slathered in some kind of creamy sauce that they called Alabama White BBQ Sauce. One look and I had to try it. One taste and I had to share it with you.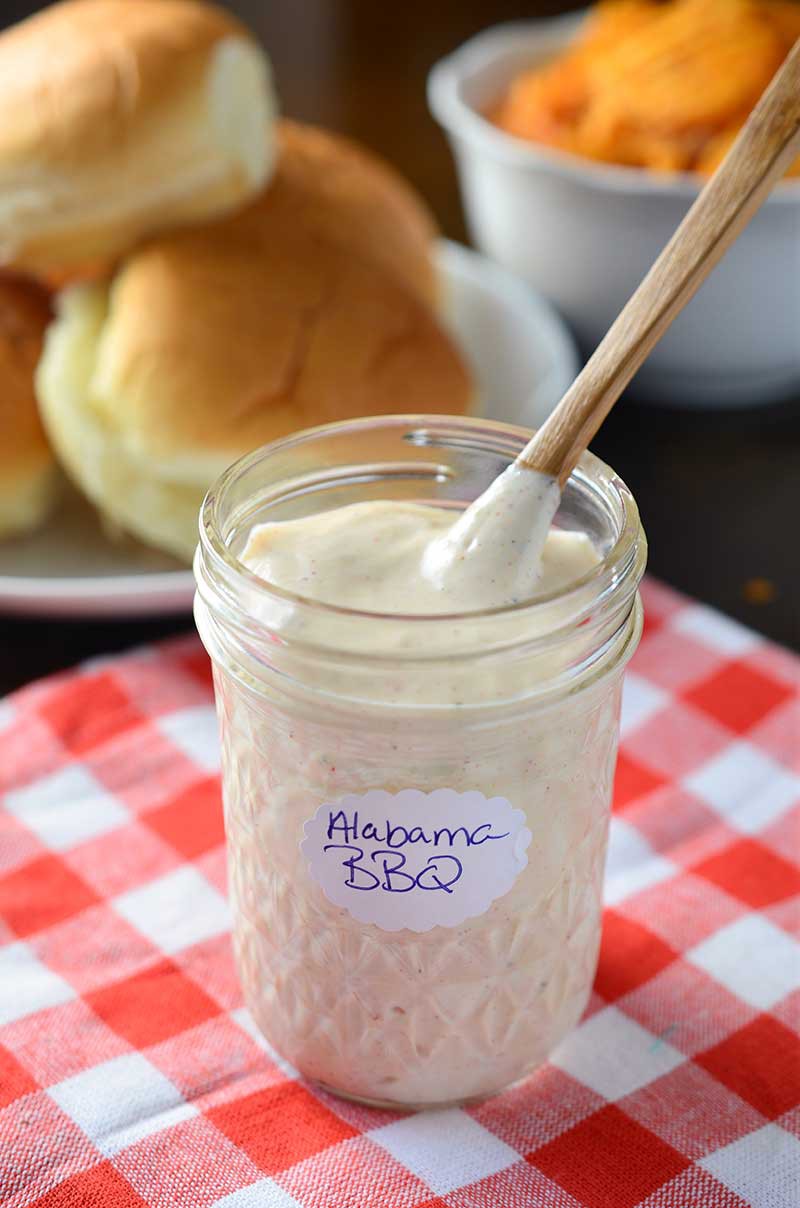 When I first set out to give this Alabama White BBQ Sauce a try, I had to do some research. I came across this article, from Southern Living, that talks about the origins of the sauce. Apparently, it was created by a man named Bob Gibson way back in 1925 and has since become a staple in North Alabama.
I did a little more research around the interwebs and found that white BBQ sauce is mayo based, and usually has vinegar, salt, pepper and a few other spices. After checking out several different recipes, I decided to take the basics, then add some different seasonings that I like to the mix to see what would happen.
Lordy.
I know when you think barbecue sauce you think red sauce. But guys, this stuff is good. Quite addicting actually. It's creamy, tangy, and slightly sweet. I can see myself using it on so many different things. I used it on killer chicken sandwiches  and even as a dip for french fries and potato chips. I've also got a couple of other ideas in mind for backyard summer BBQ sides using this delectable stuff.
Basically, Alabama White BBQ Sauce is an all purpose sauce that you NEED to have in your sauce recipe repertoire.
Or at least in your fridge every once in a while so you can put it on all the things.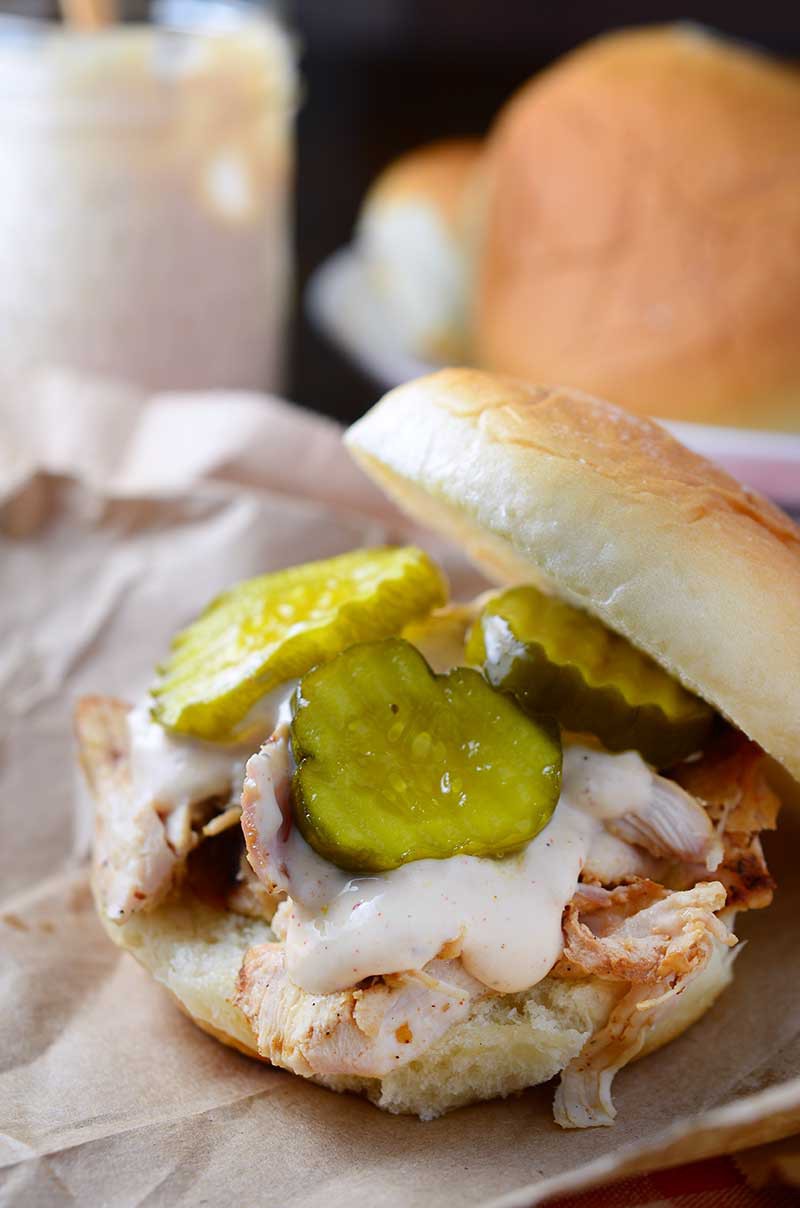 Ingredients:
1 cup mayonnaise
2 tablespoons apple cider vinegar
1 tablespoon prepared horseradish
1/2 teaspoon salt
1/2 teaspoon black pepper
1/4 teaspoon garlic powder
1/4 teaspoon paprika
1/4 teaspoon sugar
Instructions
1
Combine all ingredients together in a bowl. Mix well. Cover and refrigerate for at least 30 minutes. Store leftovers in refrigerator and use within a few days.