Hearty Beef Chili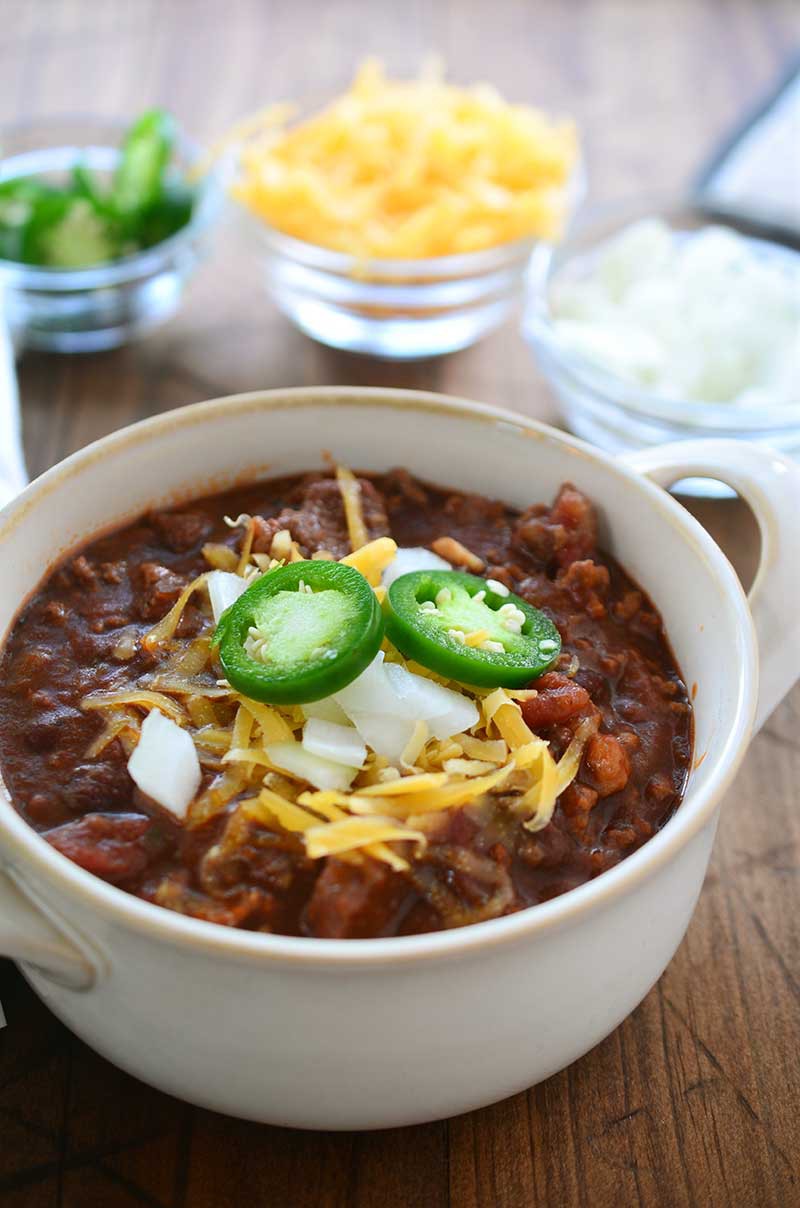 Nothing beats a hearty, tummy warming beef chili. Except of course, a hearty beef chili loaded with beans, ground beef, chuck steak, diced chilies, dark beer and toppings galore.
Has it started to cool off where you live yet? While it's been sunny the last few days here in Seattle, you can definitely feel a little bit of a chill in the air. Especially at night. That is why I had to make this chili a few nights ago. It was the perfect way to warm up, since I refuse to turn on the furnace until Oct 1st  :)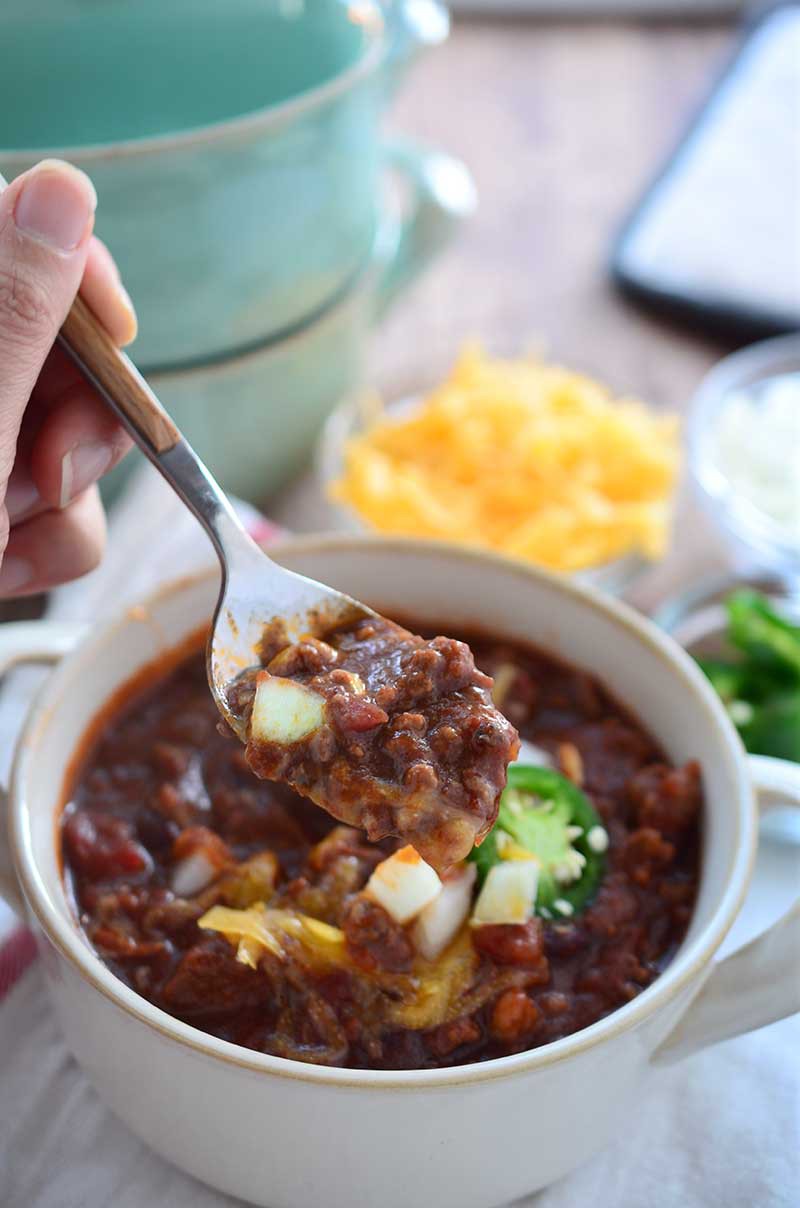 I originally wrote and posted this recipe way back in 2008. Over the years I've made changes to my chili recipe but never updated it on the blog. I figured that after 8 years it was about time I did. Especially the pictures. Lord have mercy.
Chili is one of my all-time favorite comfort foods. I love it because it's hearty, filling and you can do just about anything with it. Not to mention, it smells wonderful simmering on your stove all afternoon. This version is pretty traditional, except for the addition of dark beer. Adding beer, in addition to letting it simmer on the stove for a couple of hours, gave this chili a rich deep flavor.
What are your favorite toppings when it comes to chili? For me I like to load it up. I top it with a dollop of sour cream, plenty of shredded cheddar cheese, jalapeños and chopped onion.  The possibilities are endless though!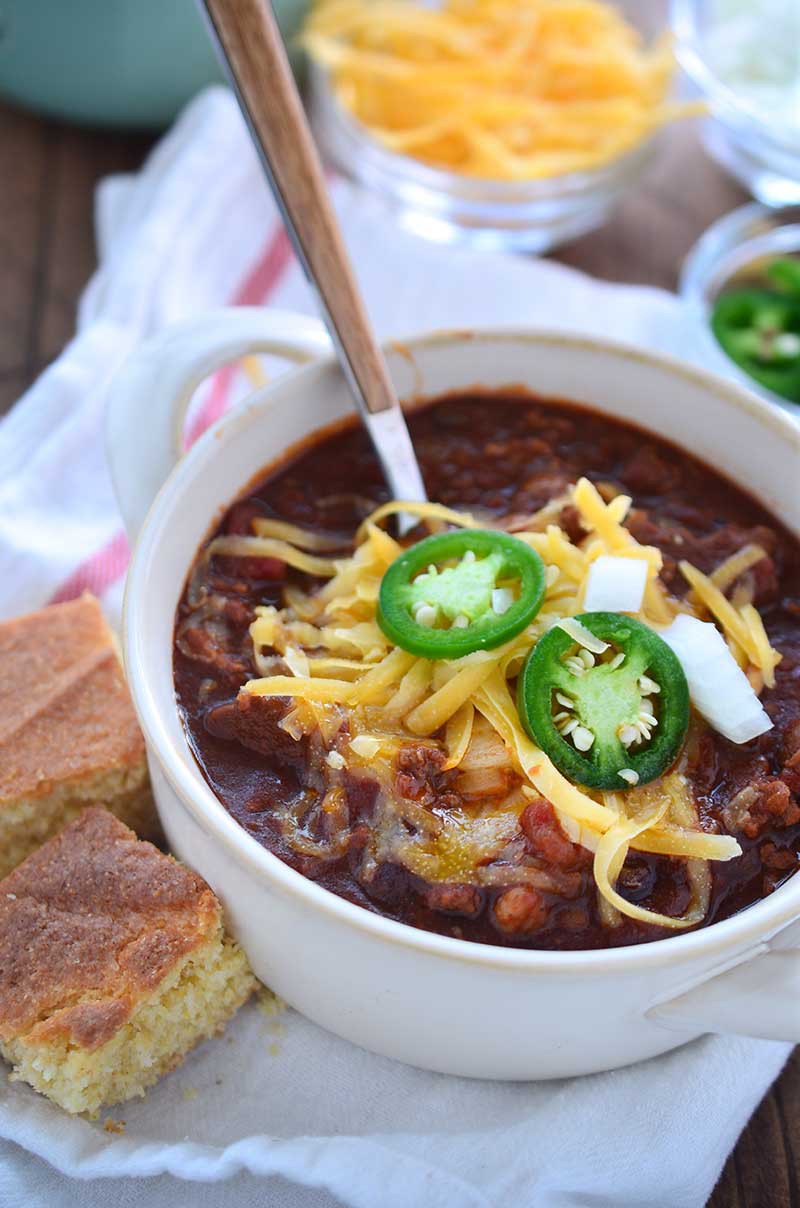 Whatever you do, make sure that you serve it with a cornbread on the side. There is nothing better on a cool autumn night than a piping hot bowl of chili with a side of warm sweet cornbread to dip in it. Am I right?!