Fried Green Tomatoes with Bacon Ranch Dip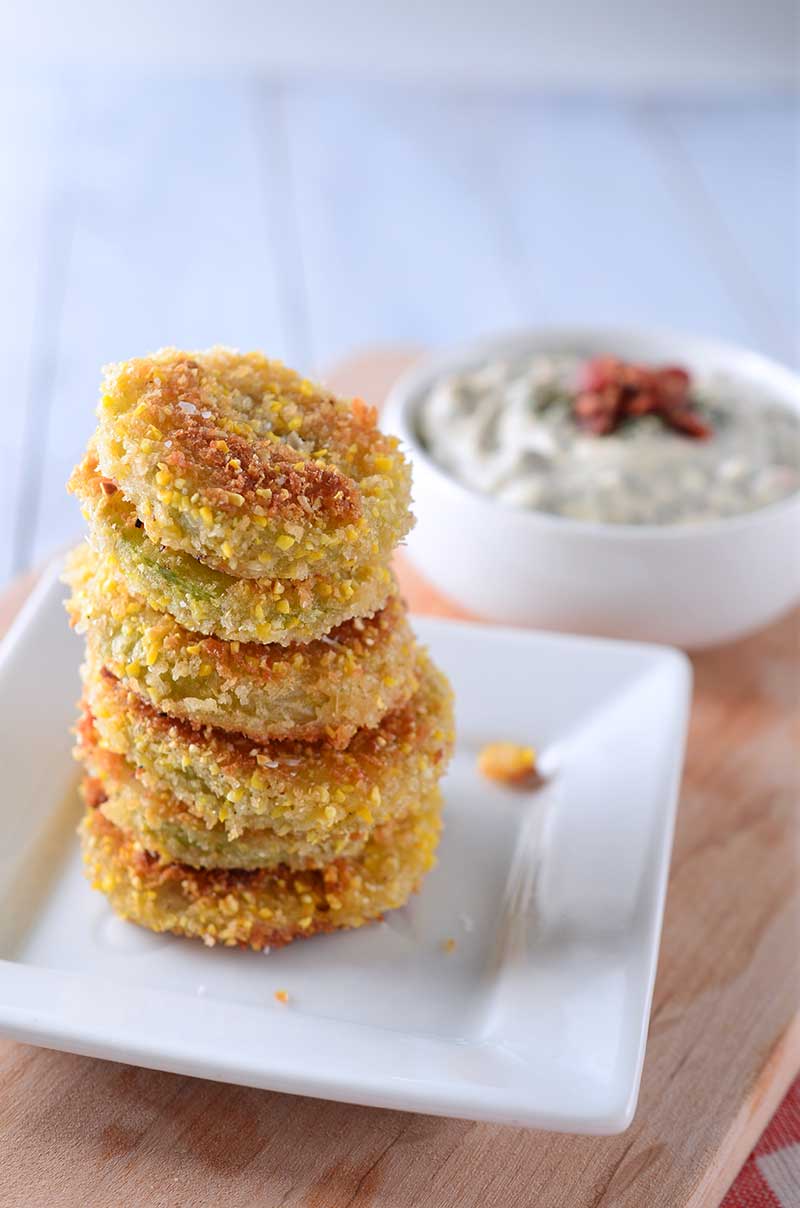 "I miss the smell of coffee, and bacon fryin'. Oh and what I wouldn't give for a plate of fried green tomatoes like we used to have at the cafe." Name that movie! That;s right, it's my absolute favorite of all time: Fried Green Tomatoes.  From the first time I saw it, I fell in the love with the story of Idgie and Ruth, their friendship and the little town of Whistle Stop, Alabama.  Naturally, I also happen to love the dish that is the story's namesake so when my friend Champ offered to give me some green tomatoes I knew exactly what I was going to do with them. And it involved bacon ranch dip. Yes, I said bacon ranch.
When making Fried Green Tomatoes, bacon drippings seem to be the traditional oil used for frying them. And with good reason, it gives them a nice bacon-y flavor that green tomatoes fried in vegetable oil just don't have. However, since I don't happen to have bacon drippings in my refrigerator that often, whenever I make fried green tomatoes I have to fry the bacon first. But then what do you do with the bacon? Since eating all 4 slices myself seemed a wee bit selfish, and since I love serving these tomatoes with ranch dip, I made the executive decision to add the crumbled bacon to the ranch dip so that I could share with everyone. Wasn't that nice of me?
Updated September 2014: When I first posted this in 2009, I had made fried green tomatoes a few times but in the last few years since we've owned a house with a space for a garden, I've had the chance to make Fried Green Tomatoes more then I can count. During that time I feel like I've kind of perfected the process. The only really major change I made to this recipe is to mix the cornmeal with panko for a little more of a light crunch. It is such an improvement, it's the only way I make them anymore! I hope you enjoy them just as much as us :)