Grilled Steak with Avocado Sauce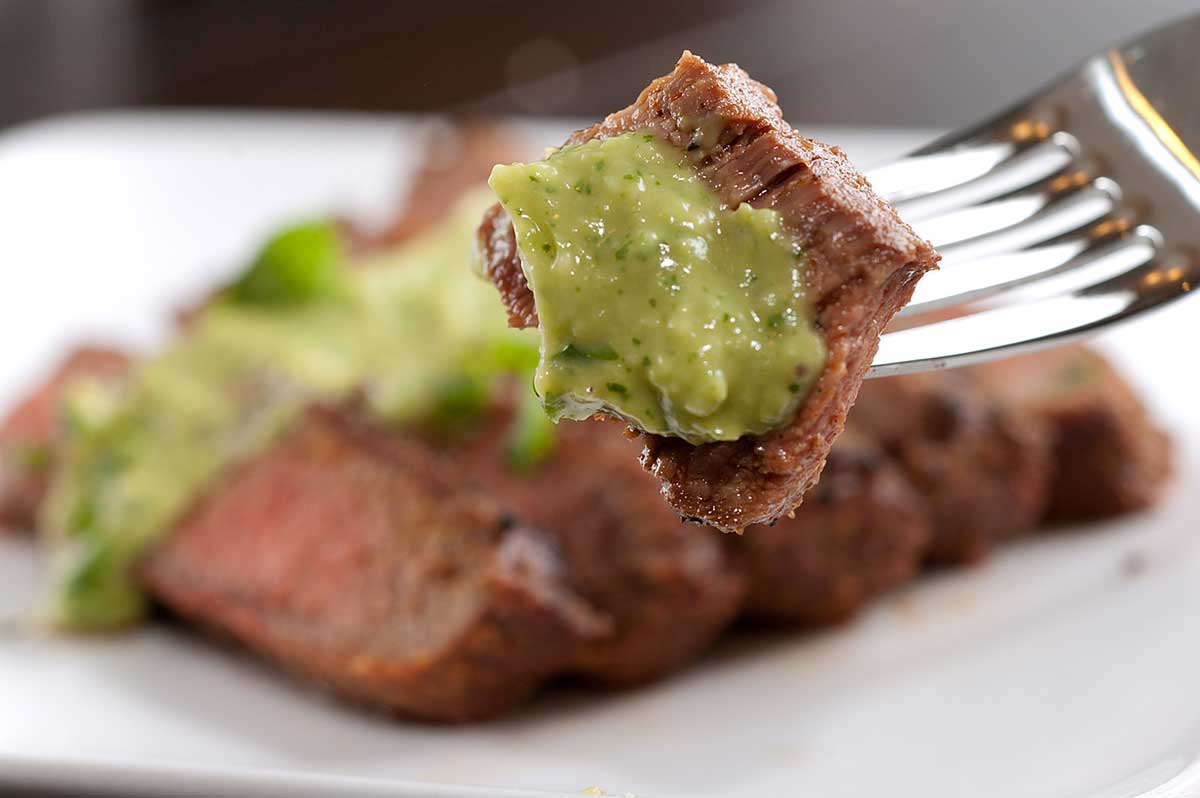 Yum. Yum and Yum..and yum and yum and yum and yuuummm. Really that is all that came to mind when I was trying to figure out how to describe the dinner that I just had. Yes, that is right, I am writing this literally minutes after I finished eating it. It is so good that I couldn't wait to share it with you all. The steak is so tender. The seasoning just right. And the avocado sauce? Well that is absolutely to die for.
After I prepare dinner and plate it for pictures, Ryan's job begins. He painstakingly makes sure that each and every picture captures the essence of the meal well. He makes sure that the food looks just right and the lighting is perfect. When he was taking pictures of this recipe however, he seemed to have a little bit of trouble. He said he couldn't get it just right and that was the reason that half of the steak was gone before we sat down to dinner. As much as I love him, I'm pretty sure that was a ruse so that he could eat a bit more . But oh well, what's a girl to do?