Pea Salad with Bacon and Fresh Dill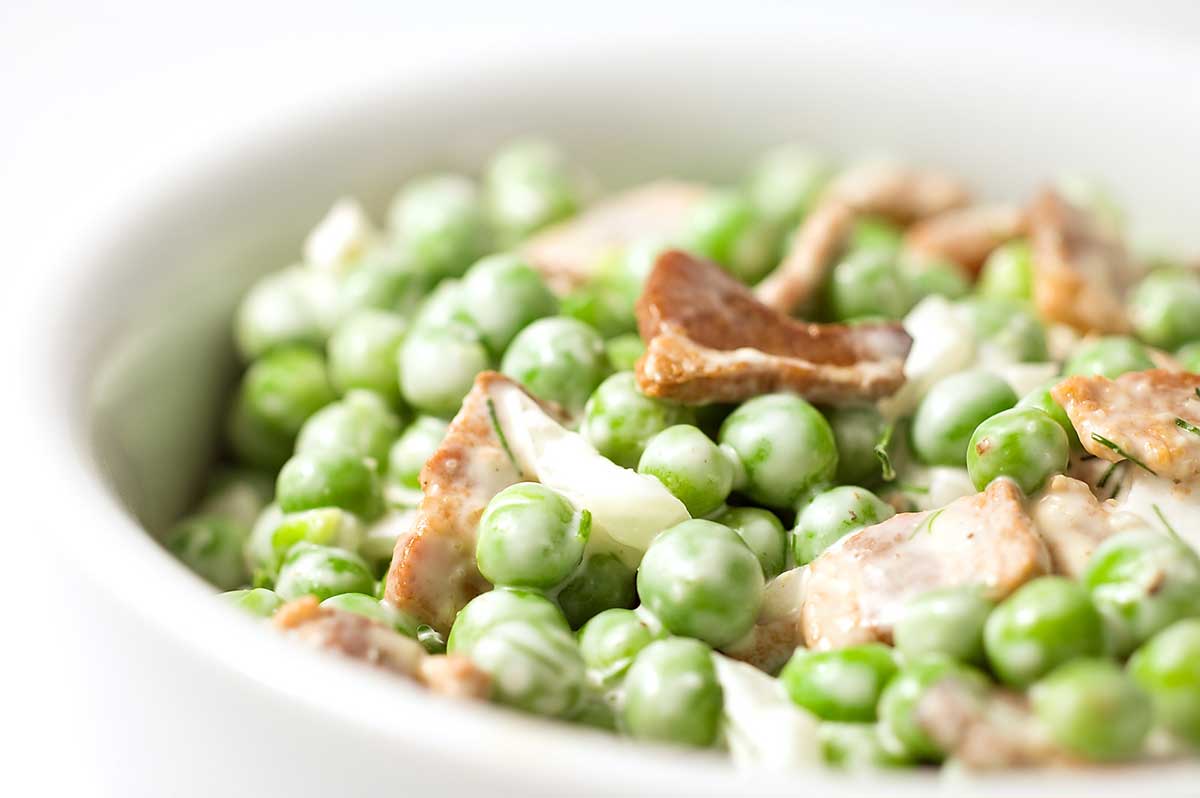 I wouldn't say that I was a picky eater growing up. But there were certain things that made going to bed without dinner actually appealing. Peas were one of those things. I am not quite sure why. Maybe it was because they were tiny green balls, maybe it was because I would rather roll them around on my plate then try to pick them up with my fork. Either way, when my mom put a plate of dinner in front of me with peas on it, I was not impressed.  Then one day she got sneaky. She put a plate in front of me with peas on it but she did something different to them, they were mixed with other things like BACON. And I loved bacon.  I ate the whole plate and asked for seconds. Mom: 1 Kid: 0.
Now that I've grown up a bit, I still wouldn't say that I am a huge fan of plain peas, but to this day pea salad is one of my favorite summer salads. My version is a little different them my moms, of course there is bacon and onions but instead of all mayonnaise I mixed in a little plain yogurt too and to get the real summer flavor I added a bit of fresh dill.