Popcorn chicken makes for an easy kid-friendly dinner. Bite sized fried chicken pieces, ready for dipping into your favorite dipping sauce! This bite-sized popcorn chicken recipe will be a hit with the whole family!
I was walking through the grocery store last weekend and they had this huge freezer with a special on popcorn chicken. I was a little intrigued. It would be a very quick and easy dinner for during the week. And I almost picked up a bag. The key word there is almost. I ended up deciding against it because I thought, "you know what? I bet I can make that at home really easily."
And as it turns out, popcorn chicken really is pretty darned easy to make.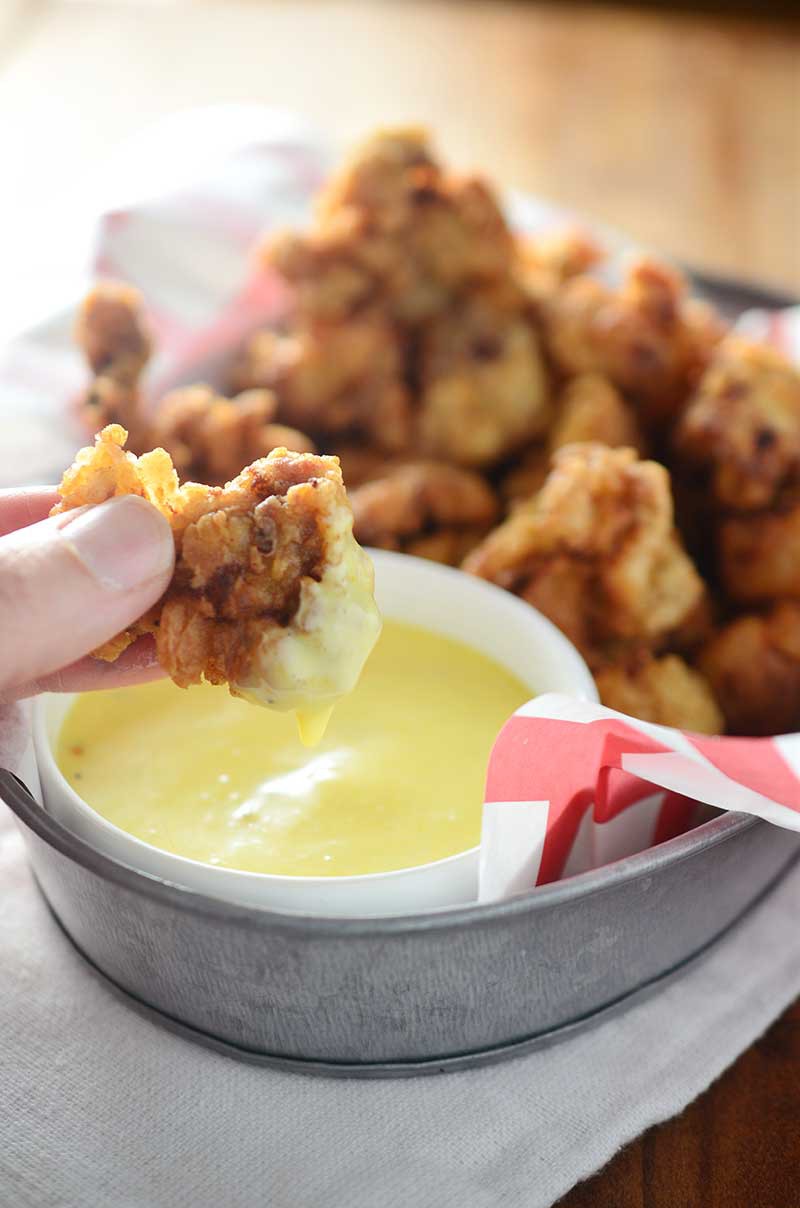 When I told Ryan I was making popcorn chicken for dinner. The first thing he said was "what the heck is popcorn chicken?" Really you could call these chicken nuggets too, if you want. It is simply chicken thighs cut into little bite-size pieces, dredged in seasoned flour and fried until golden. I use chicken thighs in this dish because they are pretty inexpensive and I like the flavor more than boneless breasts.
That being said, you could totally use boneless skinless chicken breasts to make the popcorn chicken, too.
What ever you use, trust me, they are delicious. Take it from Ryan, who is not huge fan of fried food (gasp!) who said, as he scarfed down about 20 pieces, that they were really good, light and not too heavy like other fried chicken. Give 'em a shot. Let me know what you think.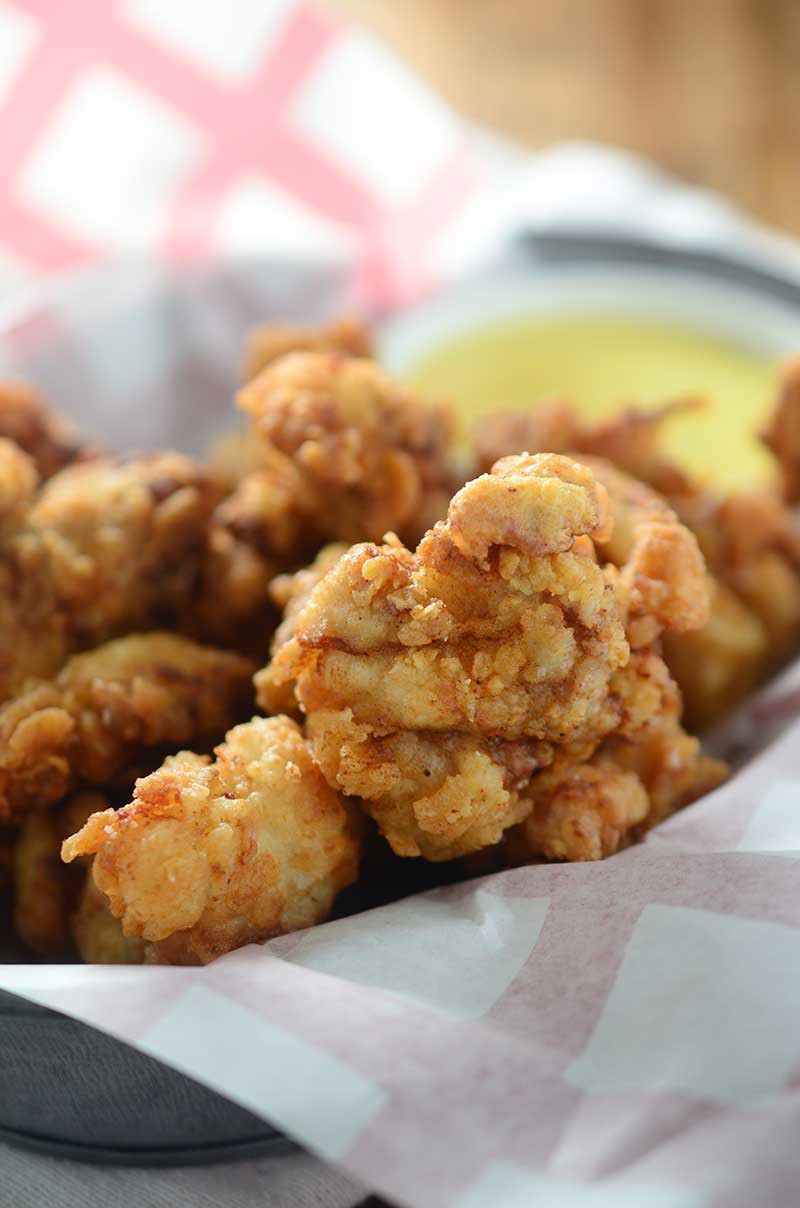 UPDATE 12/9/2016: When I originally posted this recipe back in 2010, I had not yet been introduced to the wonderful world that is brining chicken. Now, whenever I make chicken, I brine it first. When I read that a popular fast food restaurant brines their chicken in pickle juice, I had to give it a go with this popcorn chicken. Holy moly, guys, it is SO good. And I love that you don't have to make the brine yourself, which makes this even easier to make.

Ingredients:
1 1/4 - 1 1/2 pound boneless skinless chicken thighs, diced into bite sized pieces
1 cup pickle juice
1 egg
1/2 cup milk
1 cup flour
1 teaspoon baking powder
2 teaspoons seasoning salt (I like Johnny's)
canola oil
Instructions
1
Place the chicken pieces and pickle juice in a resealable plastic bag (or other non-reactive) container and refrigerate for 2 hours.

2
In a bowl beat egg and milk together.

3
In a large plastic bag combine flour, baking power and salt. Dip the chicken pieces in the egg and milk. Then place in the seasoned flour and shake until nicely coated. Let set in the flour for about 10 minutes while you heat the oil.

4
In a large pot heat about 1/2 inch of oil to 350 degrees. Once hot, shake the excess flour off of the chicken pieces and fry until golden brown, about 3 minutes. You may need to do this in batches to avoid crowding the pan.

5
Once chicken is cooked use a slotted spoon to transfer the pieces to a paper towel lined plate. Sprinkle with a little more seasoning salt if desired. Serve hot with your favorite dipping sauce.