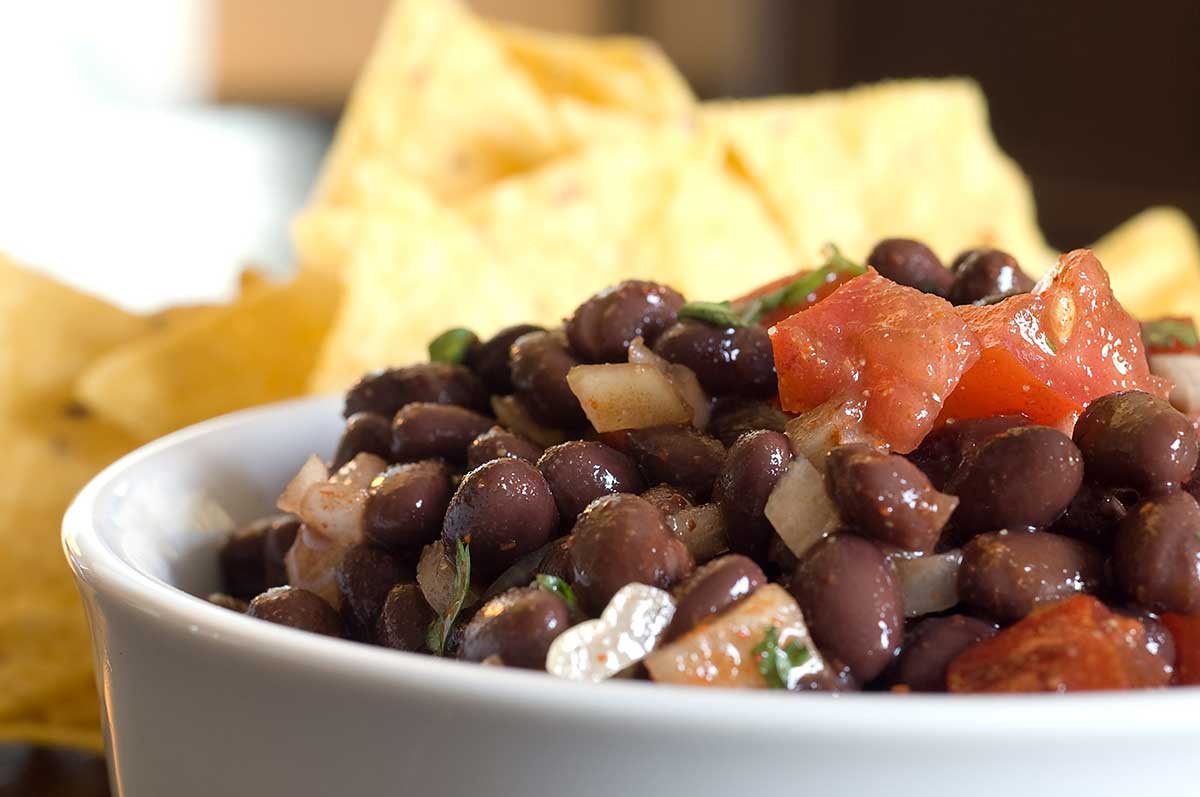 Black Bean Salsa
Last week I mentioned that I was on a little bit of a dip craze so it shouldn't be surprising that I have another dip to share with you today. This time however, I strayed away from the creamy variety and decided to go in the chunky salsa direction. But this is not just any salsa. Sure it has tomatoes in it, but alas they are not the stars. Instead black beans take the stage. There are also special appearances by onion, fresh cilantro, chili powder, cumin and, just for a little kick, some cayenne pepper.
Chips and salsa is one of my all time favorite snacks. And I have pretty high expectations when I hear the world salsa. I automatically think tons of tomatoes, onions, spicy peppers, garlic and a little cilantro. The last thing I would ever think of is beans in my salsa, that is until I tried black bean salsa. The beans add a lovely velvety texture and create a nice change of pace from the traditional tomato base salsa. It's also worth noting that black beans are actually really healthy for you as they are full of dietary fiber and antioxidants.  So this salsa is delicious and healthy for you. Love it when that happens.
Black Bean Salsa Recipe
Ingredients:
1 (15 ounce) can black beans, drained
1/3 cup minced onion
2 medium tomatoes, seeded and diced
1/2 teaspoon cumin
1/2 teaspoon chili powder
1/4 teaspoon cayenne pepper
1 tablespoon chopped fresh cilantro
kosher salt to taste
Instructions
1
Combine all ingredients in a bowl. Cover and refrigerate for at least 30 minutes to let the flavors mingle. The longer the better.

2
Serve with tortilla chips.