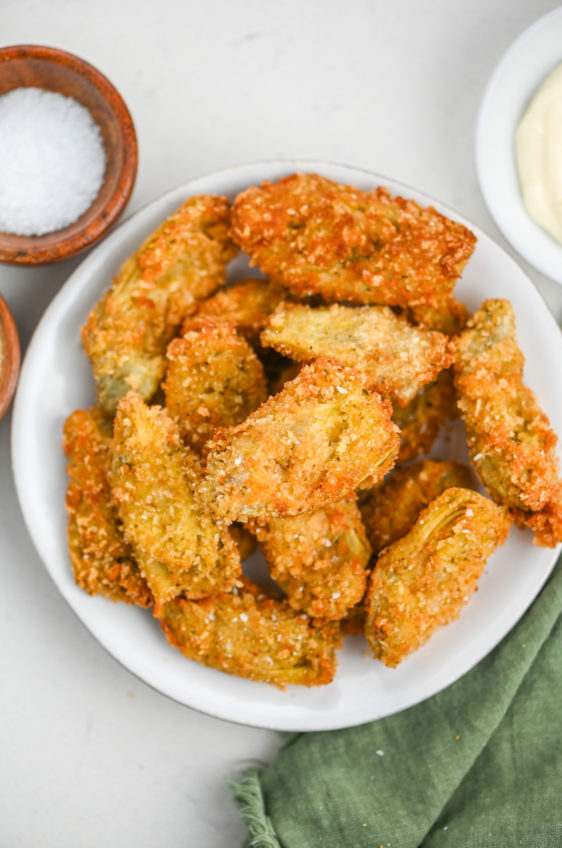 Fried Artichoke Hearts
Fried artichoke hearts are an easy appetizer! Coated in a seasoned breadcrumb mixture and then fried to perfection.
I always enjoy a good artichoke. You can get them steamed, stuffed and even grilled. They are often served with some kind of creamy dipping sauce or butter, I even used mayo growing up.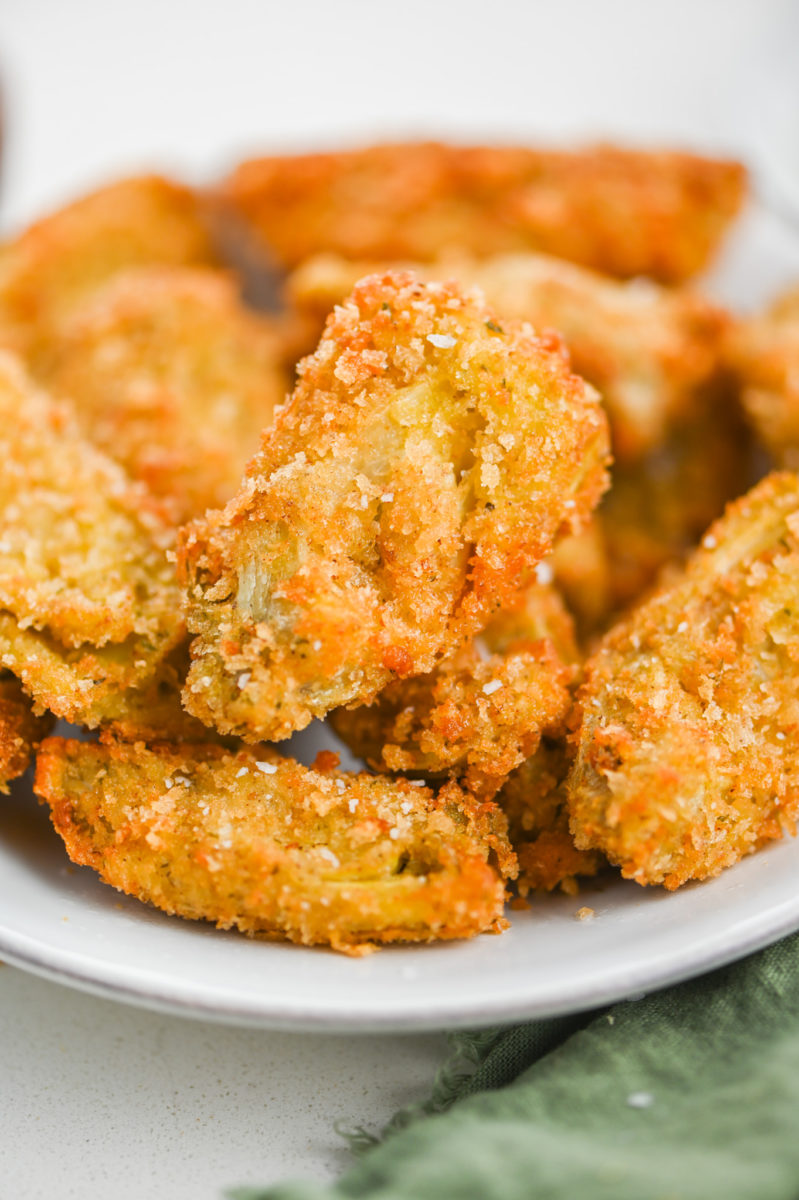 When you get artichokes steamed or boiled you bite the lower part of the petals and remove the white fleshy part of the artichoke. That in itself is a tasty appetizer but not my favorite part. It is after you peel away all of the petals that you reveal my favorite part of the artichoke, the tender, delicious heart and that is what we are using for this recipe.
When artichoke hearts are coated in breadcrumb mixture and lightly fried, they are absolute perfection. Let's talk about what you need to make them.
Fried Artichoke Heart Ingredients: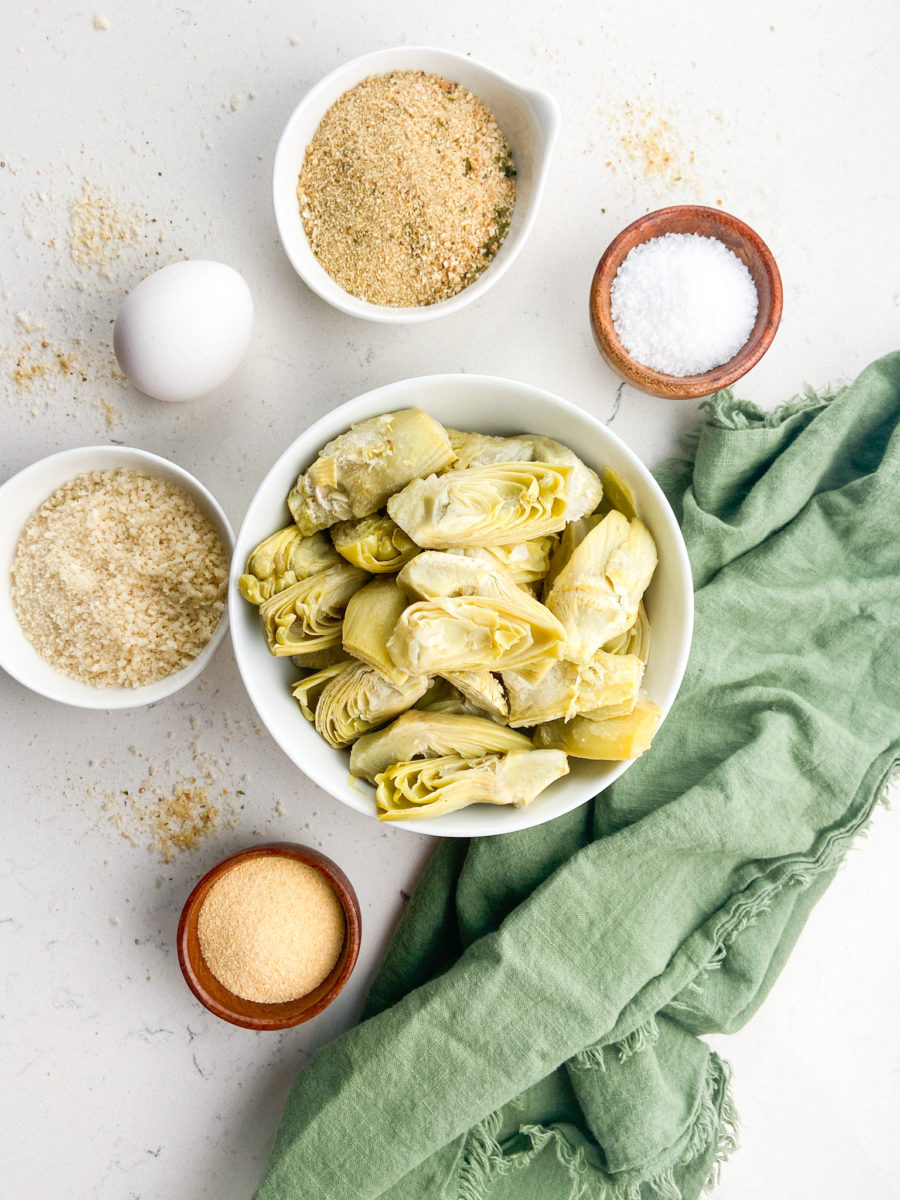 ARTICHOKE HEARTS: You can use either canned or frozen artichoke hearts. Be careful not to use the marinated artichoke hearts. They won't work for this recipe.
PANKO BREAD CRUMBS: When I fry things, I want them to be as crunchy as possible. Panko bread crumbs do just that. They are a Japanese style bread crumb that is lighter and flakier than traditional bread crumbs.
ITALIAN STYLE BREAD CRUMBS: The Italian style bread crumbs with both add flavor and extra coating to the artichoke hearts.
EGG: Egg is what will help bind the bread crumbs to the artichoke hearts.
GRANULATED GARLIC/SALT To season the bread crumb mixture.
Step by Step Photos and Instructions for Fried Artichoke Hearts:
I know some people who are daunted by the idea of frying anything, but once you get the breading technique down it's pretty easy to fry just about anything and these Fried Artichoke Hearts are no exception. Follow along with these step by step photos and instructions.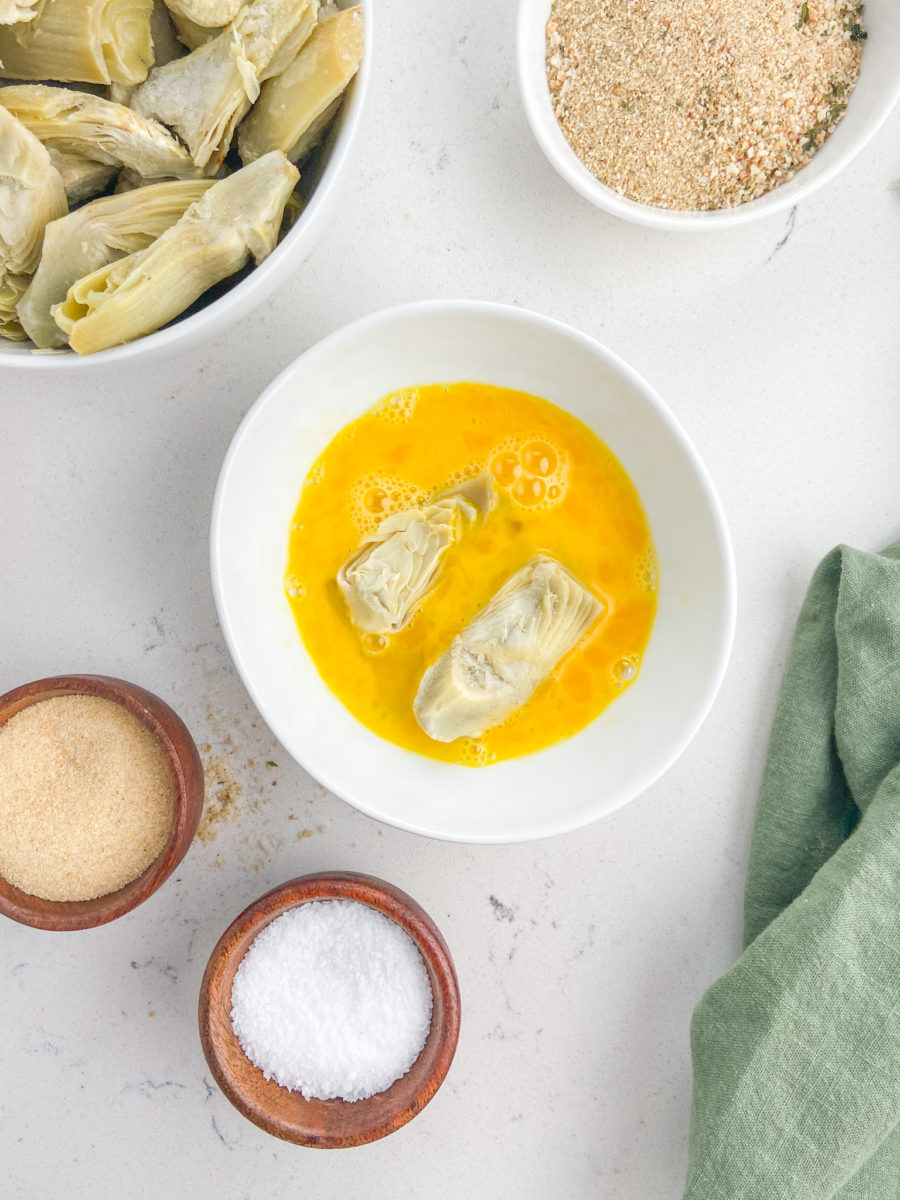 STEP #1: Start heating 1 inch of oil in a large heavy bottomed pot.
STEP #2: Set up your assembly line. Whisk the egg in one bowl then combine both styles of bread crumbs, granulated garlic and salt in another flat dish.
STEP #3: Dip the artichoke hearts in egg. Dredge the artichoke hearts into the bread crumb mixture.
STEP #4: Fry the artichokes, in batches if necessary, until they are golden brown and crispy. About 3 minutes.
STEP #5: Use a slotted spoon to remove to a paper towel lined plate. Sprinkle with salt and serve immediately.
I ADORE Fried Artichoke Hearts with any kind of aioli. You can try an Easy Garlic Aioli. Fancy it up with Truffle Aioli or Get spicy with Harissa Aioli.
Storage and Leftovers:
These are really best when eaten right after they are made. They don't reheat every well.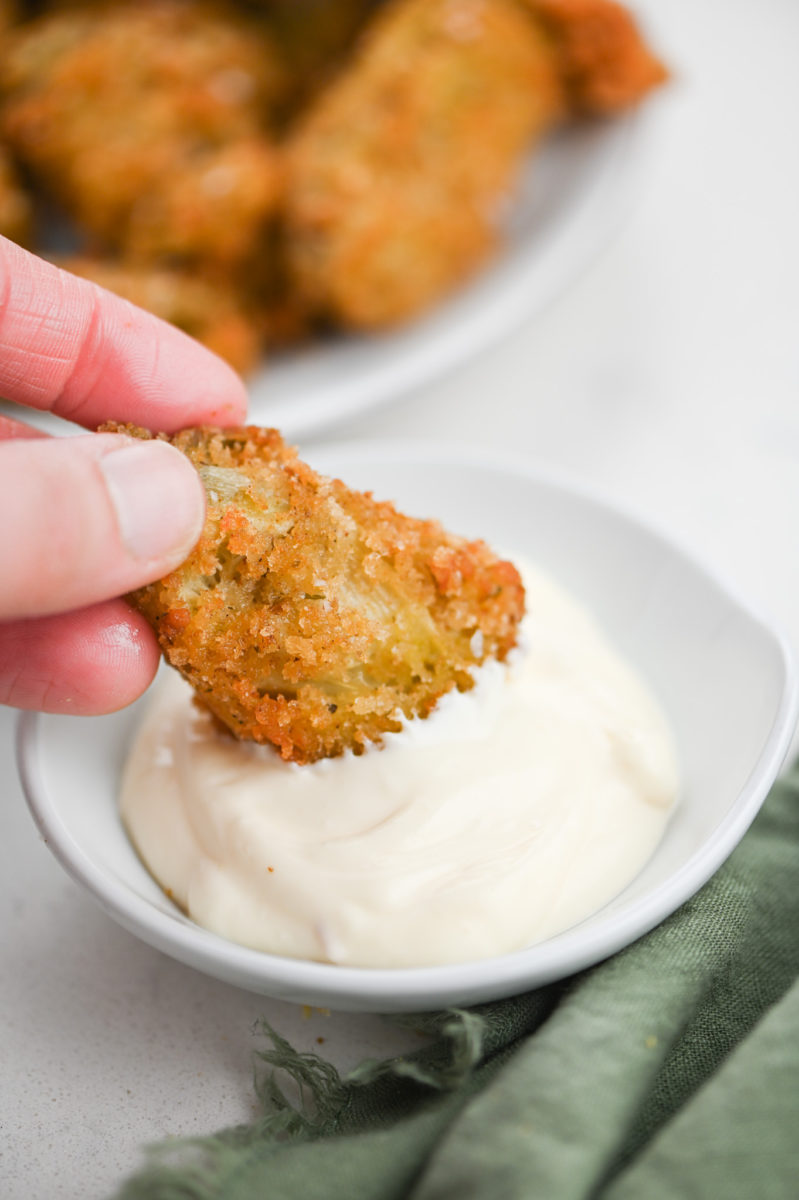 Looking for more artichoke recipes? I've got you covered! Check these out:
Note: Post originally published in 2009. It was updated in 2023 with new photos, step by step photos, a slightly modified recipe and nutrition information.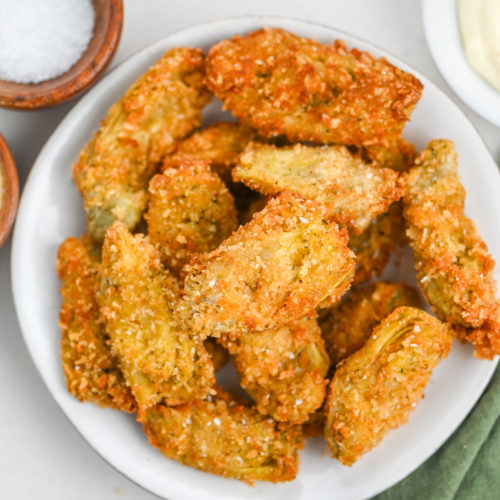 Fried Artichoke Hearts
Fried artichoke hearts are an easy appetizer! Coated in a seasoned breadcrumb mixture and then fried to perfection.
Ingredients:
1

package frozen quartered artichoke hearts

thawed or 1 (14.5 ounce) can quartered artichoke hearts

1

egg

1/2

cup

panko bread crumbs

1/4

cup

Italian style bread crumbs

1/2

teaspoon

kosher salt

plus a little more for sprinkling after frying

1/2

teaspoon

granulated garlic

canola oil for frying
Keywords:
appetizer, artichoke hearts, crispy, dill dip, elegant appetizer, Food, lemon dip, Recipe