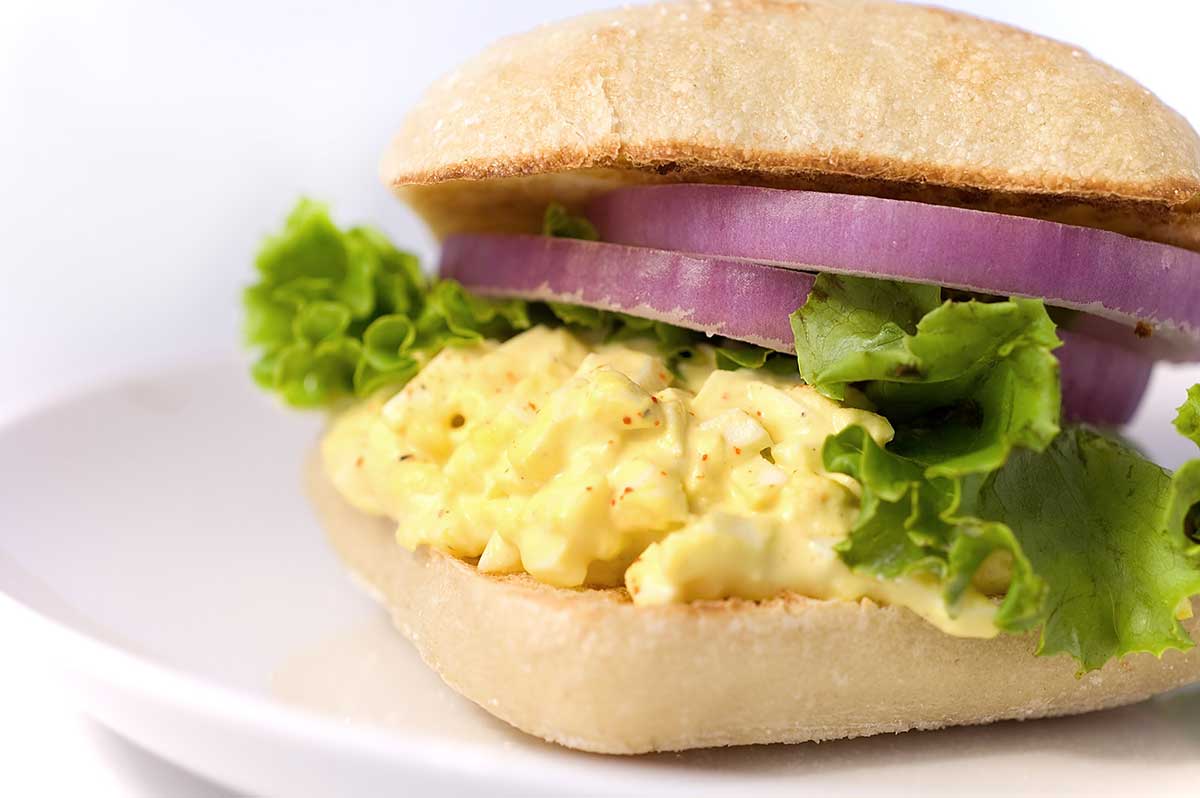 Egg Salad Sandwich
An egg salad sandwich, made with fresh eggs and real mayonnaise, is the perfect picnic sandwich or back to school lunch box meal.
I will admit that at this time of year I miss being in school. I don't miss homework, but I miss buying Lisa Frank folders, pink pet erasers, finding out who was in my class and praying I didn't get the "mean" teacher. And of course I miss lunch time, where you got to see who had what for lunch. And if you were convincing enough, you could swap what you didn't want for someone else's homemade chocolate chip cookies.
One thing that I would never want to swap however, was my egg salad sandwich. I love the creaminess and the chunks of eggs on soft white bread. It just reminds me of being a kid.
As a result, every year around this time, I make this egg salad sandwich recipe.
I am pretty much a purest when it comes to my egg salad. I don't like to add any fancy ingredients to it. Mayonnaise, not Miracle whip. Yellow mustard, not Dijon. I do, from time to time, like to add some red onions or lettuce on top of the egg salad. I also like to change up the bread from time to time, too. Of course soft white bread is always a winner, but I have also found that a ciabatta roll is a nice change. The egg salad works itself nicely into the little holes in the ciabatta.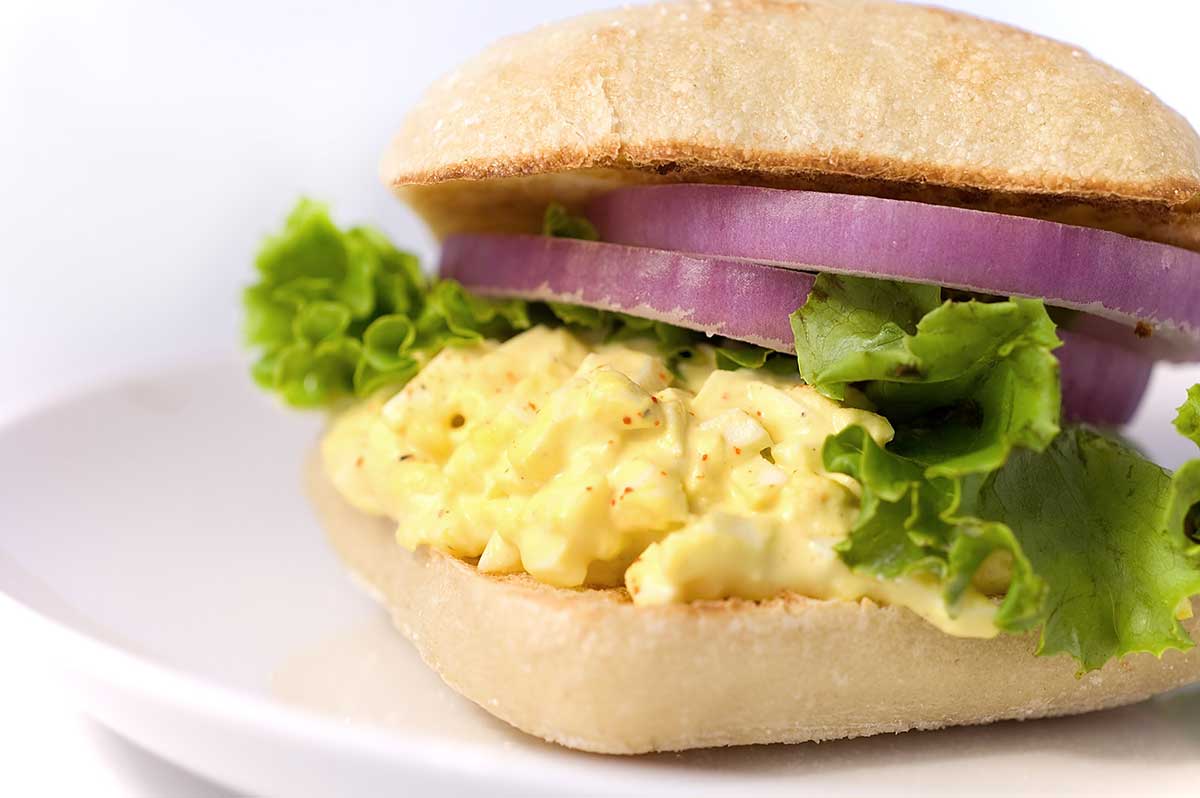 A classic egg salad sandwich can make any adult feel like a kid again.
Do you add anything special to your egg salad recipe? Come on over to my Facebook page and let me know!
Egg Salad Sandwich Recipe
Ingredients:
6 hard boiled eggs, cooled
1 tablespoon yellow mustard
3 tablespoons mayonnaise
1/2 teaspoon garlic powder
fresh cracked pepper and salt to taste
4 slices bread
lettuce, if desired
red onion, if desired
Instructions
1
Chop whole eggs (white and yolk). Mix together with mustard, mayonnaise and garlic powder. Season to taste with salt and pepper. Chill for about 20 minutes.

2
Spoon onto a slice of bread, top with red onion and lettuce if desired. Top with another slice of bread. Serve.