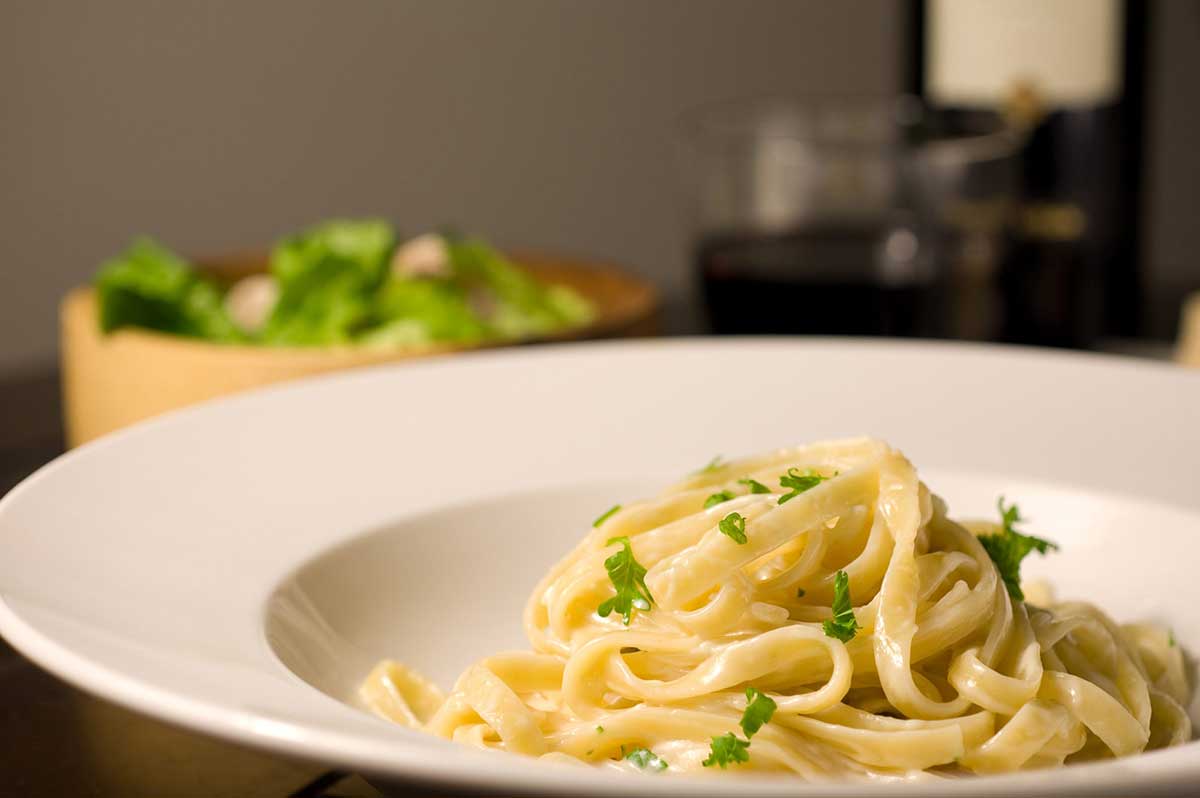 Fettuccine Alfredo
There is just something about a bowl of creamy Fettuccine Alfredo that makes my mouth water. In this recipe, the cream, the butter, the two cheeses and the faint hint of garlic make a wonderful sauce that perfectly coats the pasta. Now this isn't a light dish, but you need to spoil yourself every once in awhile. I even went back for seconds ;-)
Fettuccine Alfredo Recipe
Ingredients:
1 pound fettuccine pasta
1/4 cup butter (half a stick)
4 cloves garlic, minced
1 cup heavy cream
1 cup freshly grated Parmigiano-Reggiano cheese
1/2 cup freshly grated Romano cheese
2 tablespoons chopped parsley
Instructions
1
Bring a pot of water to boil, liberally salt the water and add pasta. Cook about 7-9 minutes. Strain, rinse with cold water to stop the cooking process. The pasta will be slightly underdone but it will finish cooking in the sauce.

2
Meanwhile, melt butter over medium heat in a pan large enough to fit the pasta once cooked. Add the garlic and cook for about 3 minutes.

3
Add the pasta to the pan. Pour cream and cheese over the pasta. Toss to completely coat the pasta. Cook 2-3 minutes. Add the parsley. Reduce heat to low, let pasta stand 5 minutes until sauce thickens. Toss just before serving.