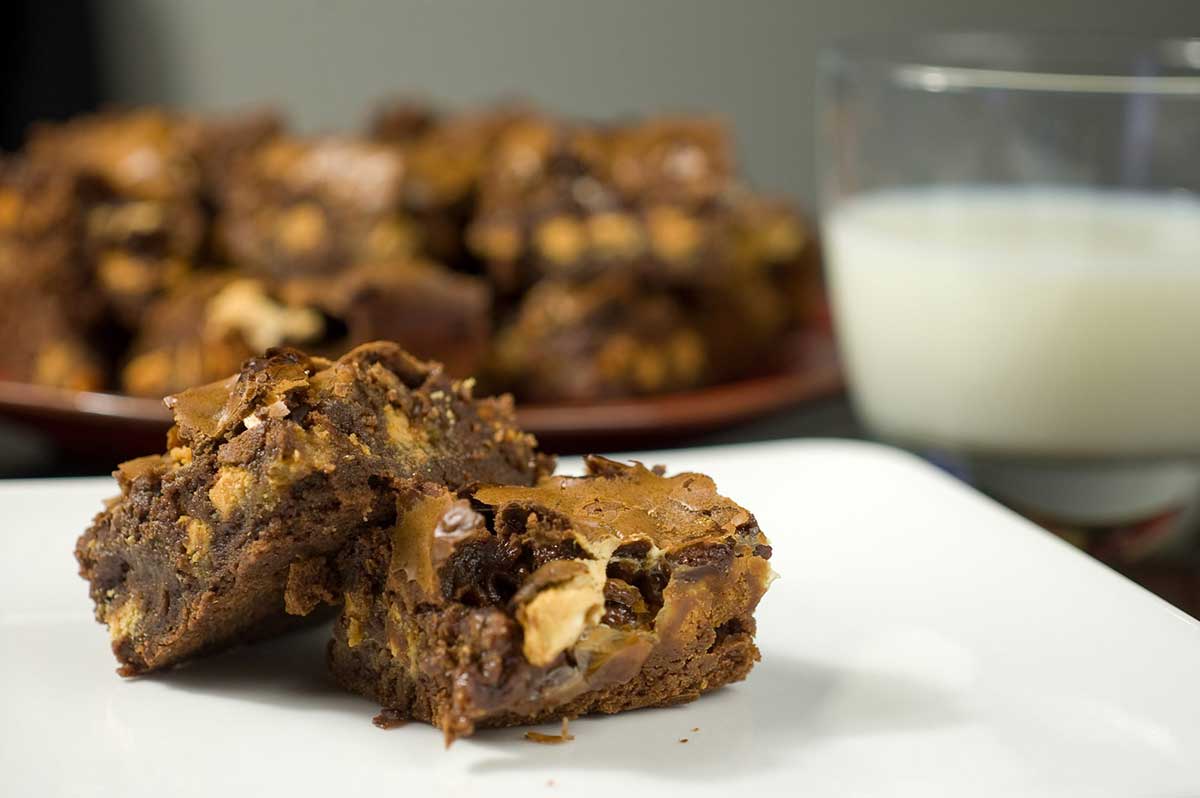 Layered S'more Brownies
I have been craving s'mores lately so I thought what the heck, why not add all of the goodness of s'mores into a batch of brownies?  So that is what I did. In this recipe, I poured brownie batter into a pan, topped it with crumbled graham crackers, marshmallows and butterscotch chips (I know, I know butterscotch isn't really a part of a S'more, but its good anyway!), and then poured the remaining brownie batter on top. What does this mean? This means that all of the crunchy graham crackers, gooey marshallows and sweet butterscotch are trapped in the center of these brownies, making them some of the best brownies I have had.
Layered S'more Brownies
Everyone's favorite camping treat, in brownie form.
Preheat oven to 350 degrees.

Melt butter and chocolate in a pan over low heat. Once melted remove from heat and let cool, about 10-15 minutes. (If you don't let it cool, your brownies will be cakey instead of chewy.)

In a bowl beat sugar, eggs and vanilla together. In another bowl mix flour and salt.

Once the chocolate has cooled, mix it into the egg mixture. Then slowly add flour mixture and mix until combined.

Line an 8 x8 inch pan with aluminum foil. Spread half of the brownie mixture into the bottom of the pan, top with graham cracker crumbs, marshmallows and butterscotch chips. Top with remaining brownie batter. (Note: The batter may be thick and difficult to spread around, and the marshmallows may get mixed into this layer. That is fine just try to make sure that all of the marshmallows are covered.) Bake 30 minutes or until a toothpick inserted comes out clean. Cool completely before cutting into 20-25 squares.
So I know that Lent starts this Wednesday and a few of you will be giving up sweets. My advice to you, make these brownies today, right now...and then eat the entire pan :) Enjoy!
Keywords:
butterscotch chips, graham cracker, marshmallow, mini marshmellows, semi sweet chocolate chips, smore