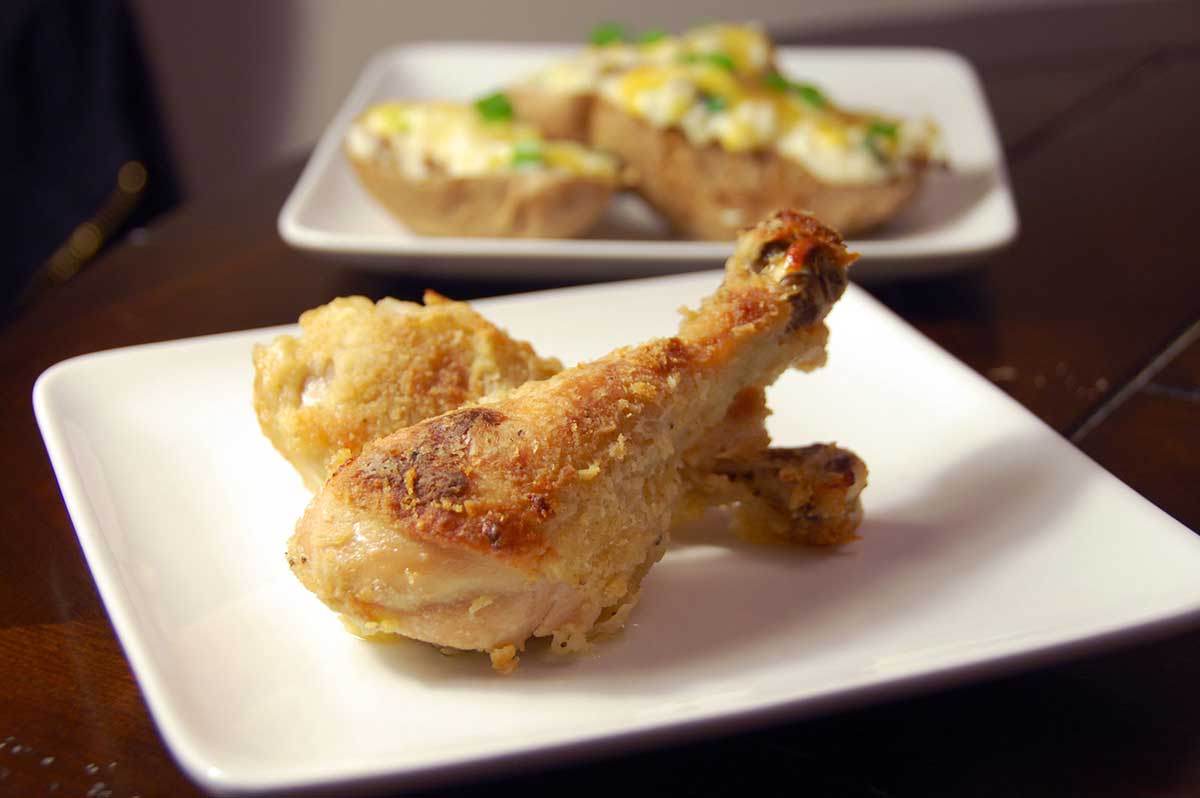 Oven Fried Chicken
Every once in a while I crave fried chicken. Maybe it is the crispy, crunchy savory outside with the tender inside. Or the memories of home it reminds me of.  Either way, when I crave it I turn to this recipe for oven fried chicken. The use of panko bread crumbs adds that extra little crunch.
Oven Fried Chicken Recipe
Ingredients:
1 1/2 pounds chicken legs , about 8 chicken legs (you can do any mixture of chicken pieces to suit your preferences)
1 cup all-purpose flour
1 cup panko bread crumbs
1 teaspoon kosher salt and pepper
1/2 teaspoon poultry seasoning
1 egg
2 tablespoons hot sauce
1/2 cup milk
about 1/2 cup canola oil, plus 1-2 tablespoons
Instructions
1
Preheat oven to 375 degrees.

2
In a medium bowl, combine flour, salt and pepper, and poultry seasoning.

3
In another bowl beat egg, add hot sauce and milk.

4
In another bowl add bread crumbs.

5
Dip the chicken in the flour first. Shake off excess. Next dip in egg mixture. Next coat in bread crumbs. You may need to press the bread crumbs onto the chicken so it coats it. Repeat until all chicken is coated.

6
Put canola oil into a baking pan big enough to fit the chicken in a single layer. The oil should coat the bottom of the pan. Lay the chicken in a single layer. Drizzle a little more canola oil over the top , about 1-2 tablespoons. Bake for 25 minutes. Turn. Bake another 20 minutes or until the chicken is golden brown.
Notes
I love to serve these with creamy mashed potatoes or cheesy twice baked potatoes and a side of green beans. Enjoy! Also, check out my other Chicken Recipes.