BBQ Pulled Pork Sandwich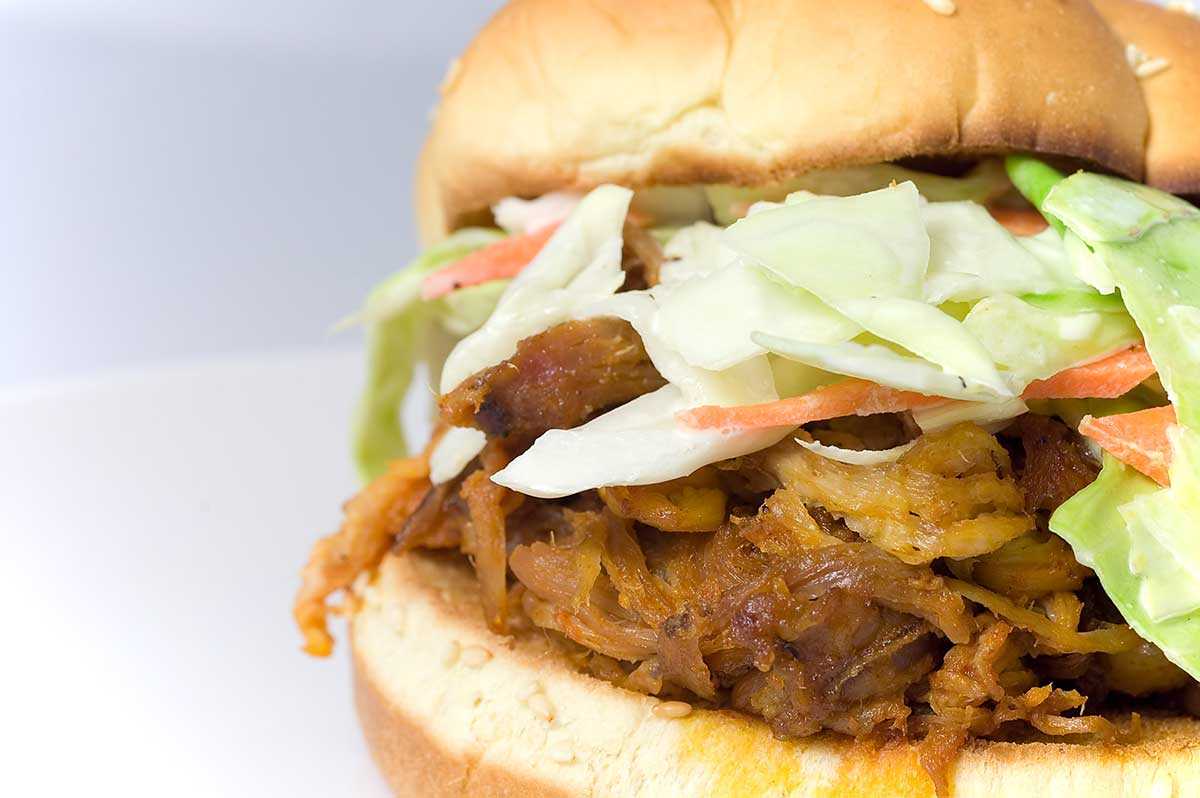 Yesterday when I shared my recipe for Slow Cooker Pulled Pork, I promised that I would share a couple of my favorite recipes that feature it. I would be lying if I told you that this sandwich was not the reason that I tried pulled pork to begin with. I mean honestly, who doesn't love succulent pulled pork, mixed with tangy BBQ sauce, topped with coleslaw and piled high on a toasted bun? You may get a little messy, but it is worth it.
For this recipe, I decided to be a little adventurous and experiment with my own BBQ sauce. It's a little tangy and slightly sweet. It was a nice compliment to the pork as well as the tangy coleslaw. If you don't have time simply substitute a 3/4 cup of your favorite BBQ sauce.
Tip: For the coleslaw you will want to prepare it 1 hour in advance so it has time to chill and the flavors have a chance to mingle. Oh how I love mingling flavors.