This easy, festive Rosemary and Cranberry Spread will be the hit of all of your holiday parties! 
I have always had a fondness for cream cheese spreads. They are super easy to make and you can add just about any flavor that you like. Take this recipe for instance. After making my Spinach, Arugula, Cranberry and Walnut Salad, I have discovered a new found love for dried cranberries and the sweetness that they add to dishes. In this recipe, their sweetness pairs nicely with the fresh rosemary and smooth cream cheese. Spread on some crisp crackers and you'll have an addicting little snack perfect for all of your upcoming holiday festivities.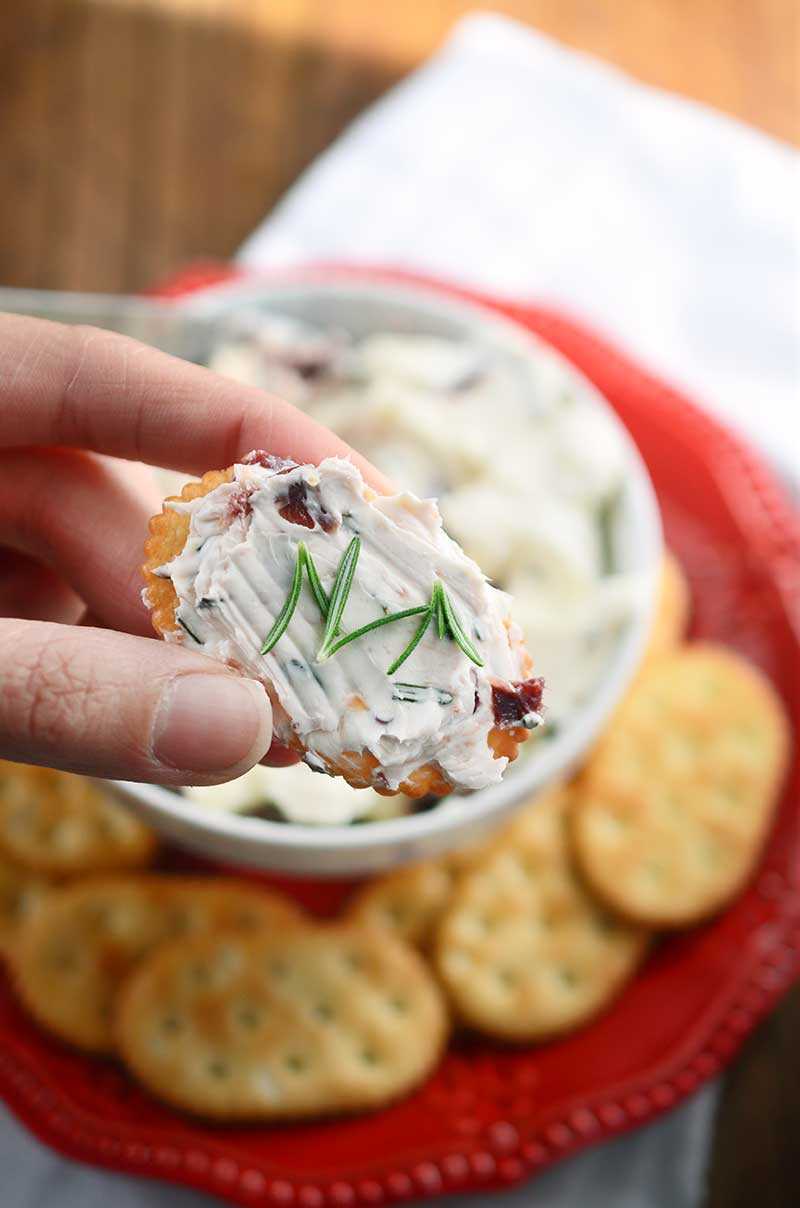 One of my favorite parts of the traditional Thanksgiving festivities is the platter of appetizers that cover the table before dinner.  After all it wouldn't be Thanksgiving if we didn't spend the entire day eating, right? Our family breaks out the appetizer platters at about 11 am while we're watching the last hour of the Macy's Parade. It really is a smorgasbord of food. We usually have everything from pickles and olives, to salami and cheese to ham pin-wheels and deviled eggs. And while it may not sound like we need anything more, I couldn't resist making just one more thing. That is where this Rosemary and Cranberry Spread enters the equation. Its quick, easy, full of flavor and sure to be a hit.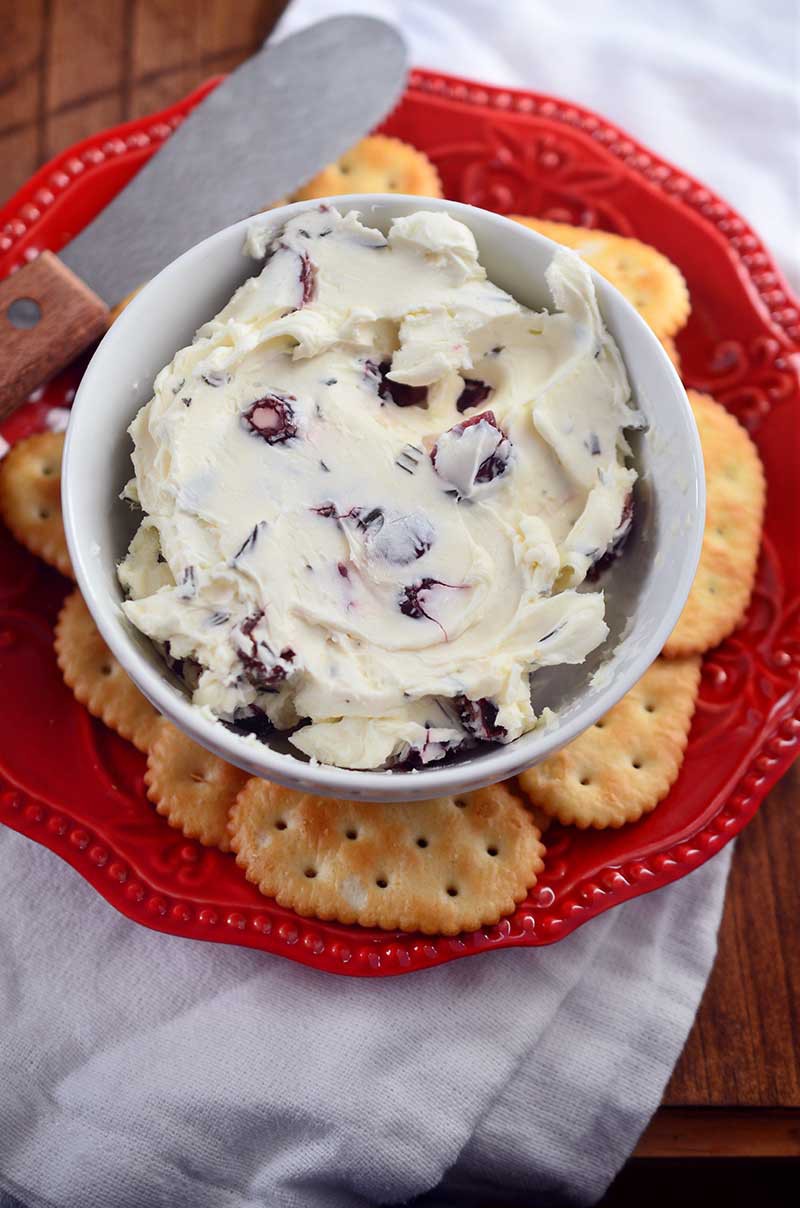 When I originally shared this Rosemary and Cranberry Spread several years back, I knew that this recipe was going to be a hit. I often get friends telling me that this is one of their favorites from the blog and it is one of our favorites too. It has made an appearance at almost every holiday celebration for the last few years. I hope it has a spot at your table too!
Ingredients:
8 ounces cream cheese, softened
1/2 teaspoon garlic powder
4 tablespoons dried sweetened cranberries
2 teaspoons chopped fresh rosemary
fresh cracked pepper and kosher salt
Instructions
1
Place cream cheese into a bowl and using a spoon, fold in all ingredients until well combined.

2
Serve along side crackers or toasted baguette slices.