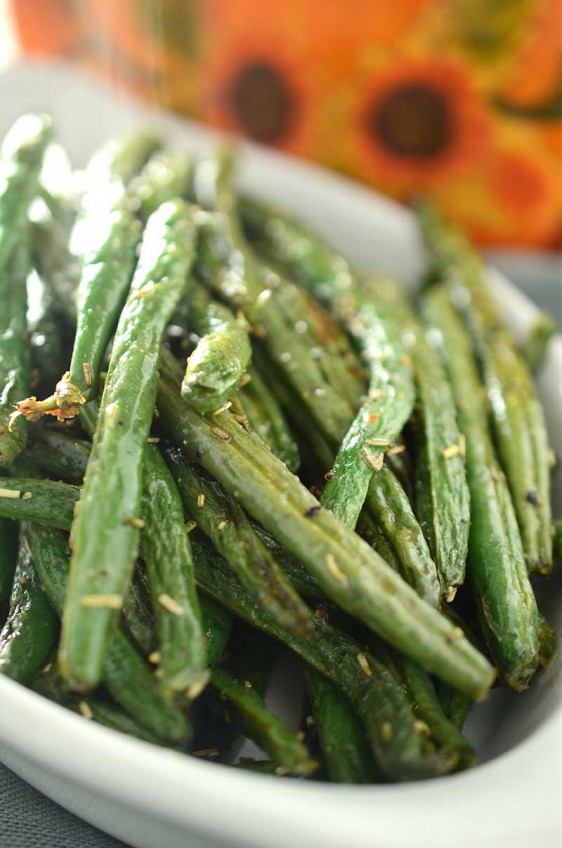 Rosemary Roasted Green Beans
Rosemary roasted green beans are the perfect twist to a classic holiday meal side dish. 
What is your favorite part of the Thanksgiving meal? Is it the bird? The sides? The desserts? For me, while turkey is great and dessert is grand, the sides are where it's at. I can't get enough of the mashed potatoes, the stuffing and all of the veggies. Each year I try a different veggie and this year these Rosemary Roasted Green Beans are going to be on my table.
When it comes to cooking green beans, I usually blanch them and then sauté them. Or steam them. Roasting them is something I never thought of doing until Gaby mentioned it in one of her Facebook live videos. After giving it a try a couple weeks ago, roasting is going to become one of my go to ways to prepare green beans.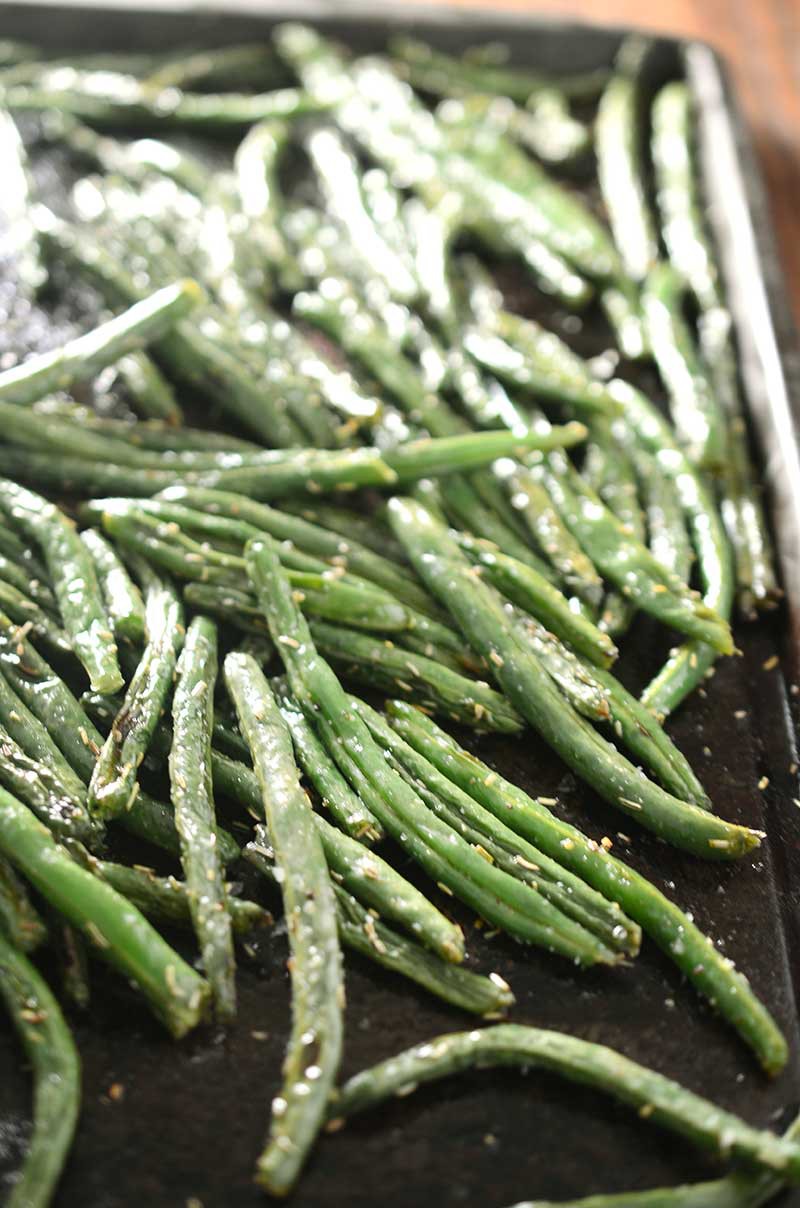 When you are making roasted green beans, you could do a simple seasoning with salt and pepper and they would be terrific. But because I wanted to test our recipes for Thanksgiving, I wanted to make these extra special. That is where the rosemary comes in. It adds the perfect earthy flavor to these roasted green beans. If you are not a rosemary fan, summer savory or dill are also perfect compliments to green beans!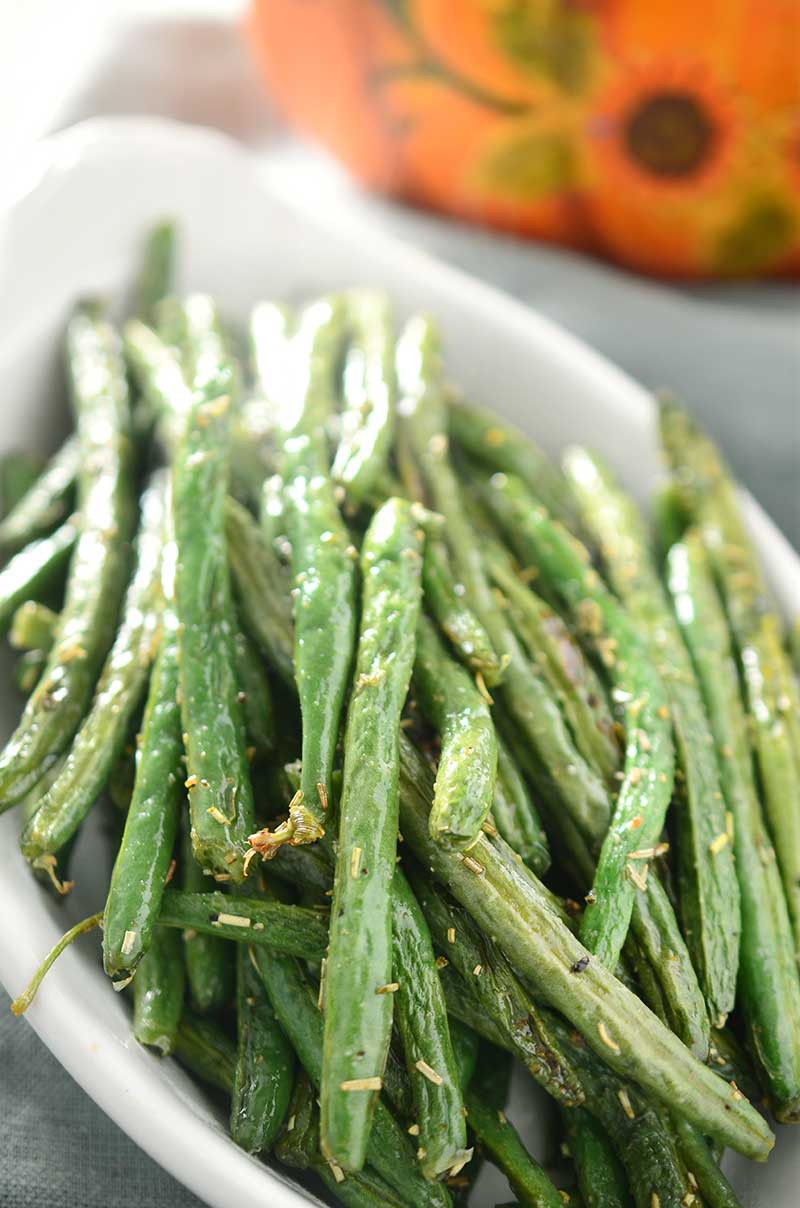 One last tip, make sure you get green beans that are a little fuller. The first batch I made the beans were pretty skinny and I found that the really skinny green beans didn't take well to roasting. They just kind of shriveled. The second time around, I picked up one of the bags of the already trimmed green beans in the produce section, they were much fuller and held up much better to roasting.

Rosemary Roasted Green Beans Recipe
Ingredients:
1 1/2 pounds fresh green beans, trimmed
1 tablespoon avocado (or canola) oil
1 teaspoon dried crushed rosemary
1/2 teaspoon kosher salt
1/4 teaspoon black pepper
1/4 teaspoon granulated garlic
Instructions
1
Preheat oven to 400 degrees.

2
Combine all ingredients together in a bowl and toss to coat the green beans.

3
Lay in a single layer on a baking sheet.

4
Bake in preheated oven for 15 - 20 minutes or until tender. Serve immediately.