Deep Fried Pickles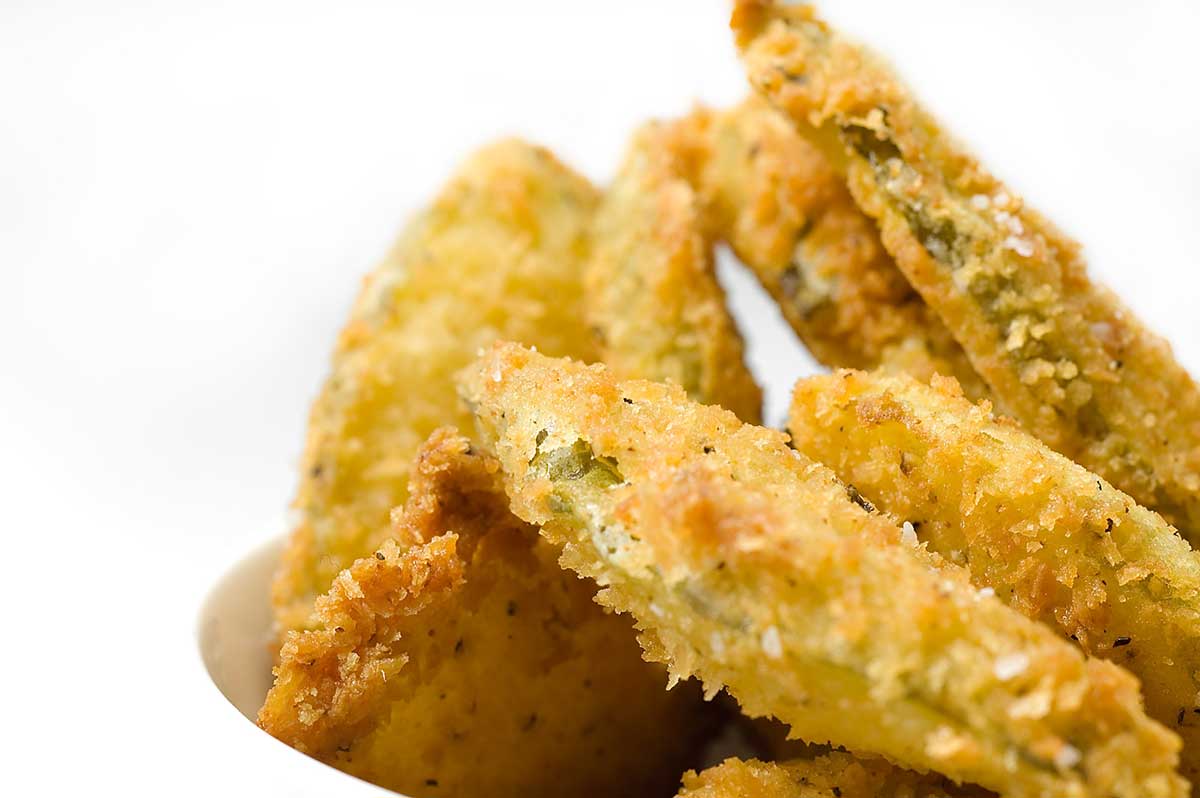 Some of you may be saying to yourselves, "what on earth is she thinking? She wants me to do what? Fry what?" But I ask you to hear me out on this one. They probably do sound a little odd to those of you that have never thought of frying a pickle and I'll admit that I was skeptical at first too. But let me tell you with their crispy, salty outside and tangy inside these little devils are down right addictive.
The first time I had fried pickles was actually at the restaurant I used to work at. One my fellow servers who had spent some time in the south, grabbed some pickles put them on a plate, slid them back to the fry cook and asked "can you batter and fry these for me?" He, and everyone else that happened to be in the kitchen at that time looked at her quizzically. Sensing that everyone was looking at her like she had asked for him to fry her shoe, she responded "they are so good. You should try them". This prompted even more crazy looks because frankly if you're like me you're thinking "its one thing for you to eat weird things but its an entirely different thing for you to ask me to eat weird things too." Leery as I was, I decided to take her up on her offer. I mean it was free fried food, how bad could it be? (Rhetorical, don't answer that)  But you know what, it wasn't bad. It wasn't bad at all. It was actually quite good. So good in fact that it became a regular occurrence for my break time meal. Who would've thunk it?
For this recipe I picked pickle slices (say that 10 times fast) because I prefer the little bite size pieces. However, pickle spears also work quite nicely. I wouldn't recommend using whole pickles however they are simply too big for this.