Kielbasa and Cabbage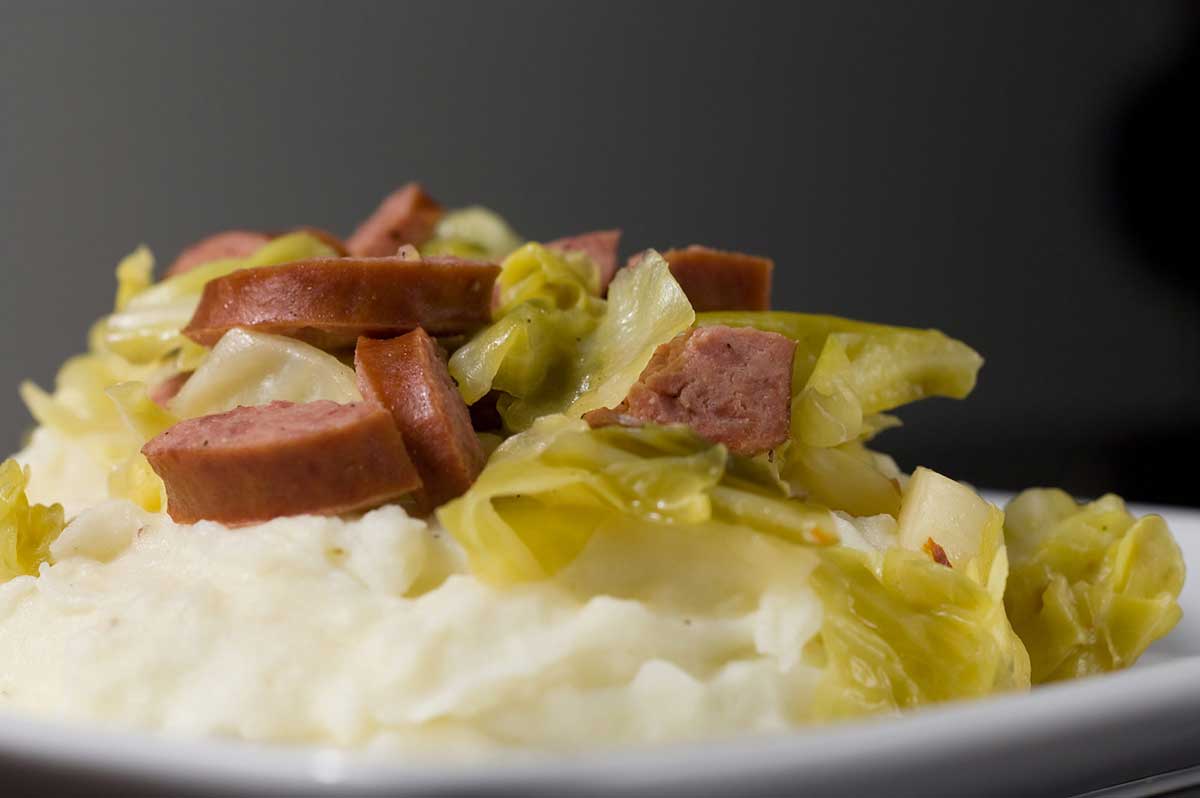 I know, I know, cabbage is not everyone's favorite and as I kid I used to turn up my nose at it but as I have grown older I have actually become quite fond of this yummy veggie. I am also a huge fan of kielbasa and have found that it is a perfect partner for some cabbage. In this recipe for kielbasa and cabbage I saute cabbage with garlic, cider vinegar, crushed red pepper and caraway seeds. Sounds yummy all by itself right? Well, I took it one step further and added in some scrumptious polish sausage.
Serve this over creamy mashed potatoes or  roasted garlic mashed red potatoes and you have a very comforting meal. Just keep your pillow handy, you'll probably want a nap afterwards.