Meatballs in Mushroom Cream Sauce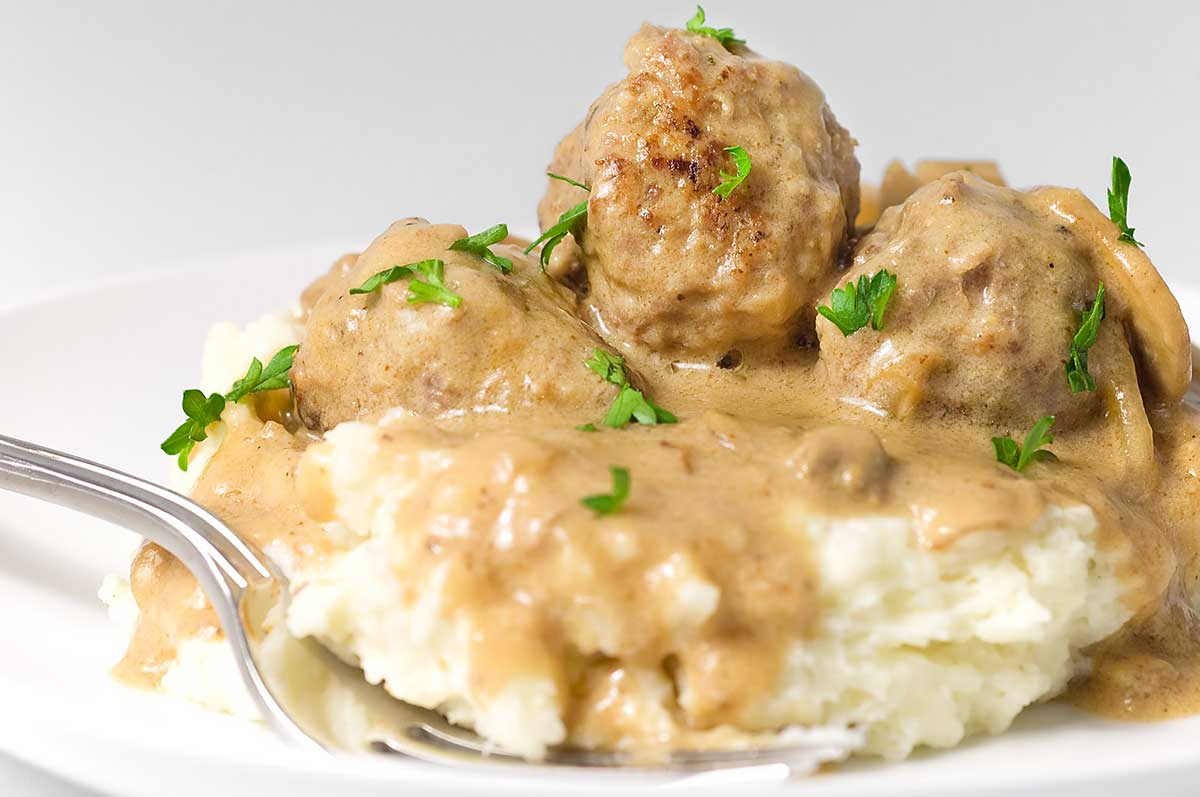 Looking for comfort food? After a trying week last week, I certainly was. It is almost as if the weather gods knew it too because they made yesterday the perfect day to enjoy some stick to your ribs, make your tummy smile food. And that is exactly what this dish is. Just imagine, beef and pork meatballs with onions, garlic, Herbs de Provence and Worcestershire browned and then simmered in a creamy mushroom sauce. If that doesn't sound comforting enough, I served these little devils over Creamy Mashed Potatoes.
You will notice that in this recipe I used fat free milk and that is because that is what I had on hand.  Some may scoff at the idea of fat free milk. Believe me, I get the comment all the time from people saying "What is the point?  Its practically water."   But mixed with sour cream in this recipe,  it actually worked out quite nicely. The sauce was creamy and perfectly coated the back of a spoon which is just what I was looking for.  If you have another kind of milk, feel free to substitute but note that your sauce may be a bit creamier.