Meatloaf with Sriracha BBQ Sauce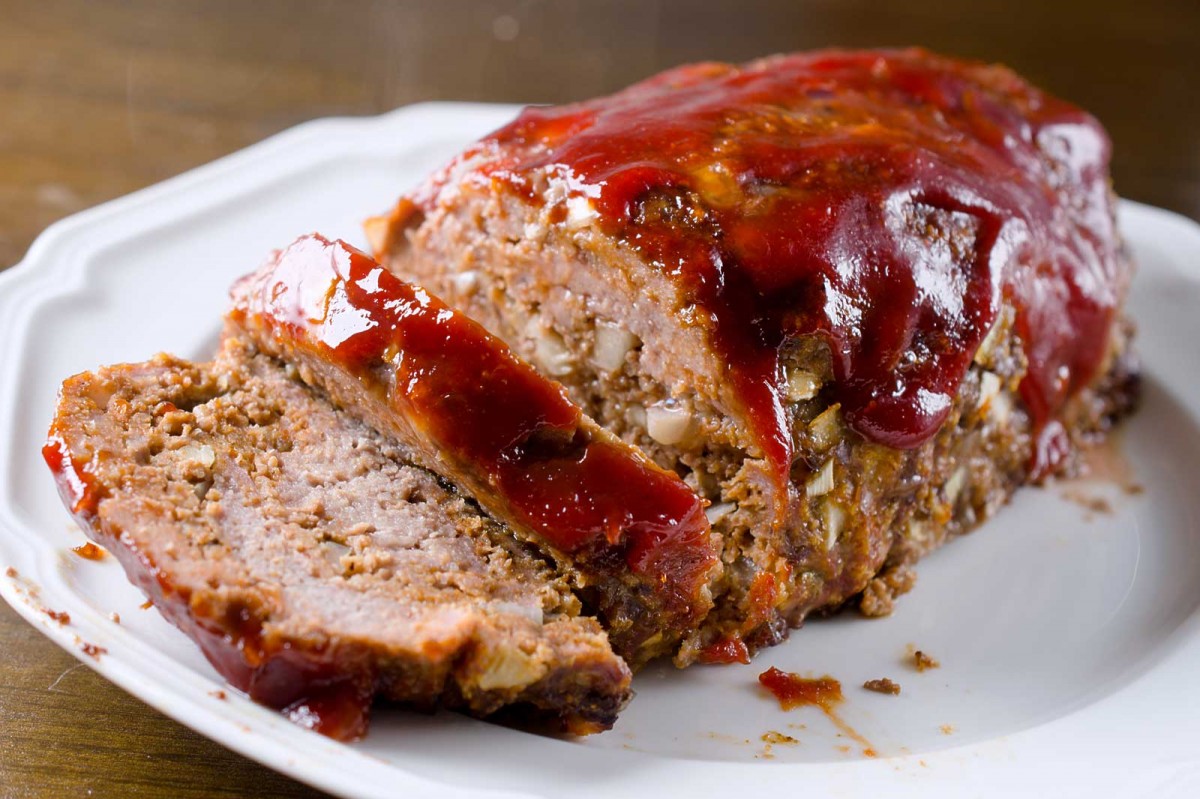 I really don't get why some people don't like meatloaf. Maybe it's the name. Meat. Loaf. I admit, it is a rather blah name. But I will also admit that I flippin' love meatloaf. Any and every way I can get it. BUT there are some key things. It needs to be moist. It needs to hold together and if it has a killer sauce on top even better. This Meatloaf with Sriracha BBQ sauce is all of the above. And basically a big ol' plate of comfort.
All meatloafs are comfort food though aren't they? But there is just something about meatloaf with a ketchup-style sauce on top that screams childhood for me.
Meatloaf and ketchup go together like chocolate and peanut butter. Like ham and cheese. Like french fries and well…ketchup.
Ryan is also a huge fan of meatloaf with ketchup.
Even when I make a version of meatloaf like this Rosemary and Roasted Garlic Meatloaf that I don't think really needs it, he looks at me and says "where's the ketchup?"
It's just his thing.
To him, meatloaf is not meatloaf without ketchup.
Unless it's this meatloaf.
You see, the Sriracha BBQ sauce that is baked on top so that it gets caramelized with a little extra poured on once more after it's cooked, has just enough of the ketchup-esque quality to it that no one noticed when I didn't put the ketchup on the table.
Just think of it as a childhood favorite kicked up a notch.