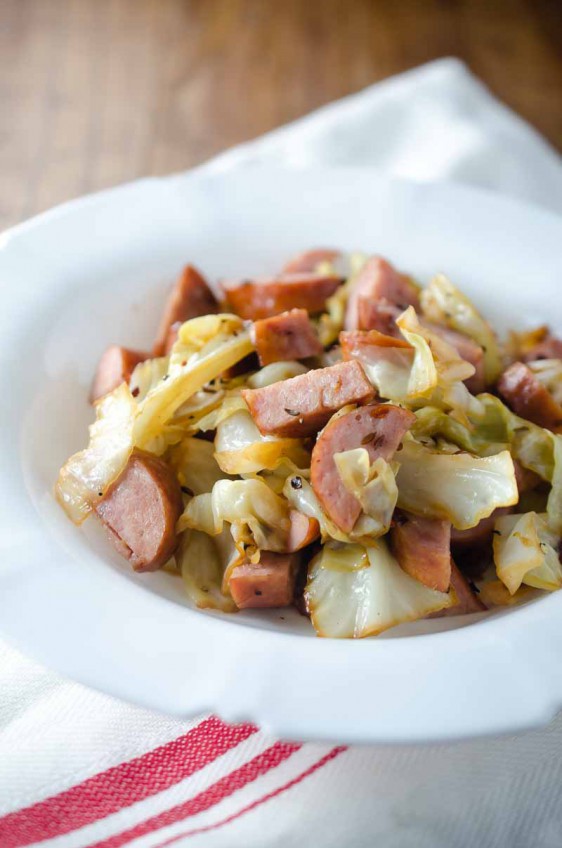 Kielbasa and Cabbage
A true comfort food meal, Kielbasa and Cabbage is a family favorite on cold winter days! 
Are there veggies that you did not like as a child but they have since become your favorite? For me that is cabbage. Over the years I have really come to love cabbage. As I kid I used to turn my nose up at it, but as I have grown older I have really grown quite fond of it. I love it on tacos and in salsas. I love colcannon and oh my gosh, kimchi.
Pretty much anyway you serve me cabbage these days, I'll eat it. One of my favorite ways though, is this classic Kielbasa and Cabbage recipe.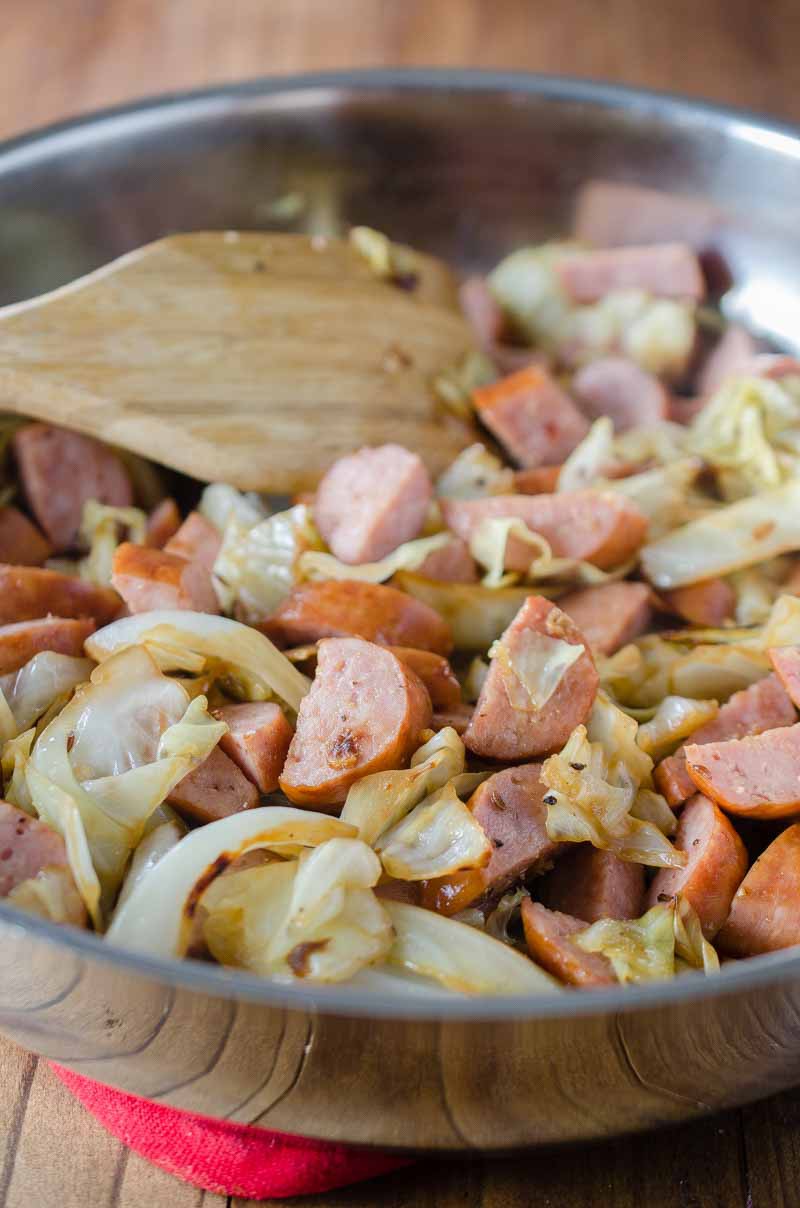 When Ryan and I first moved in together, I didn't cook that much. I did have a weekly rotation that usually involved spaghetti, stir fry, chicken curry and this Kielbasa and Cabbage. It was in my weekly rotation and for good reason. Kielbasa and cabbage are perfect partners. There is so much goodness happening here, it's hard to resist. Sautéed cabbage with garlic, cider vinegar, crushed red pepper and caraway seeds and smoky kielbasa sausage.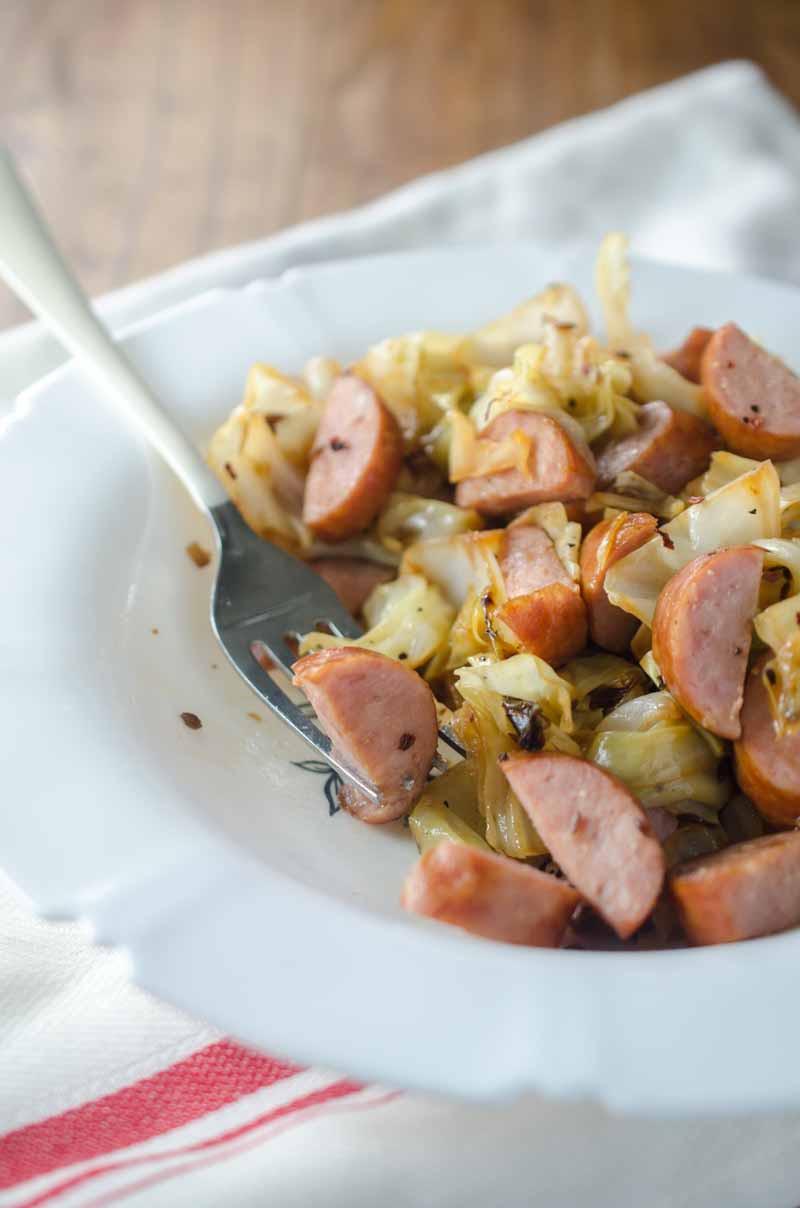 If you really want to make this a comfort food meal for the ages then you have GOT to serve this over creamy mashed potatoes or  roasted garlic mashed red potatoes. Seriously, each bite is full of creamy potatoes, tangy sautéed cabbage and smoky kielbasa. Winter comfort food eating doesn't get any more…well…comforting.

Kielbasa and Cabbage Recipe
Ingredients:
1 tablespoon olive oil
1 clove garlic, minced
4 cups roughly chopped cabbage, rinsed
1/2 teaspoon caraway seeds
1/4 teaspoon crushed red pepper
2 tablespoons apple cider vinegar
salt and pepper
1 package beef or turkey kielbasa, halved lengthwise and then sliced into bite size pieces
Instructions
1
In a skillet large enough to accommodate the cabbage, start by heating olive oil over medium heat. Add garlic and cook for about 1 minute. Add remaining ingredients except kielbasa. Cover and cook 15 minutes.

2
Add the kielbasa and cook another 10 minutes or until the sausage is warmed through.