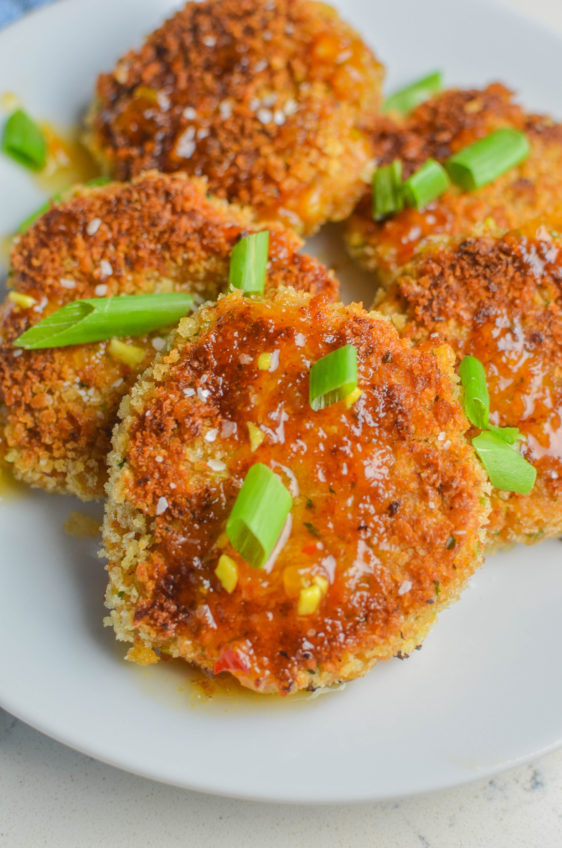 Oregon Shrimp Cakes
Delectable Shrimp Cakes are loaded with sweet Oregon shrimp, garlic and seasonings and drizzled with Apricot Ginger Sauce. The perfect appetizer for any occasion!
Disclosure: I was gifted a copy of The Oregon Farm Table Cookbook for review. All opinions are my own.
We've all heard of crab cakes but did you know that you can make a very similar, just as delectable appetizer with shrimp as well? That's right, these Oregon Shrimp Cakes are loaded with sweet bay shrimp, green onions, paprika, coated in panko and fried until golden.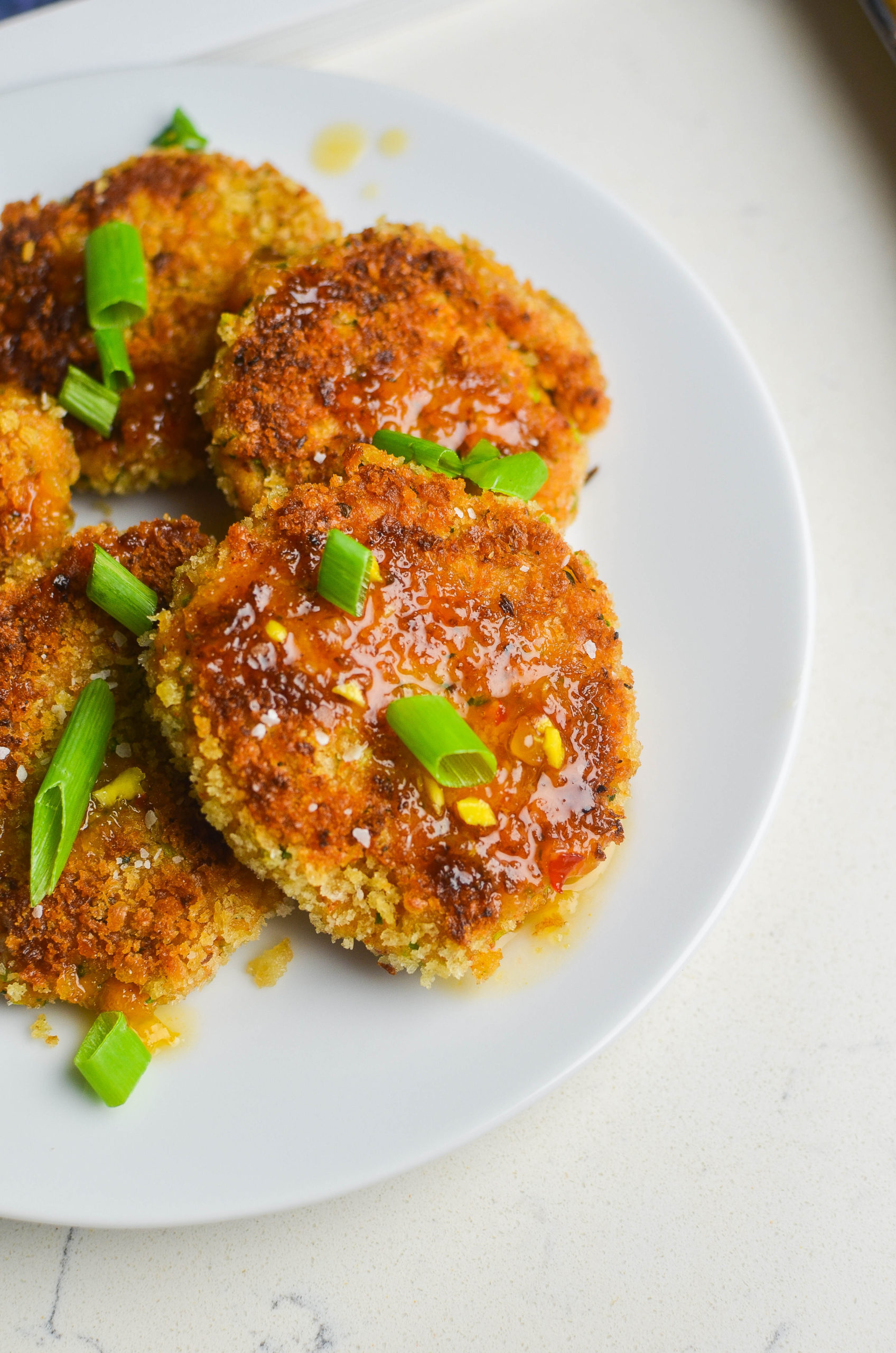 This recipe for Oregon Shrimp Cakes are just one of the 101 delicious recipes in Karista Bennett's new cookbook "The Oregon Farm Table Cookbook". When I sit down to try to pick which recipe to share with you today, I'm not lying when I was saying that it was a tough decision. That is because this cookbook is loaded with all kinds of recipes featuring the gorgeous bounty that the Pacific Northwest has to offer.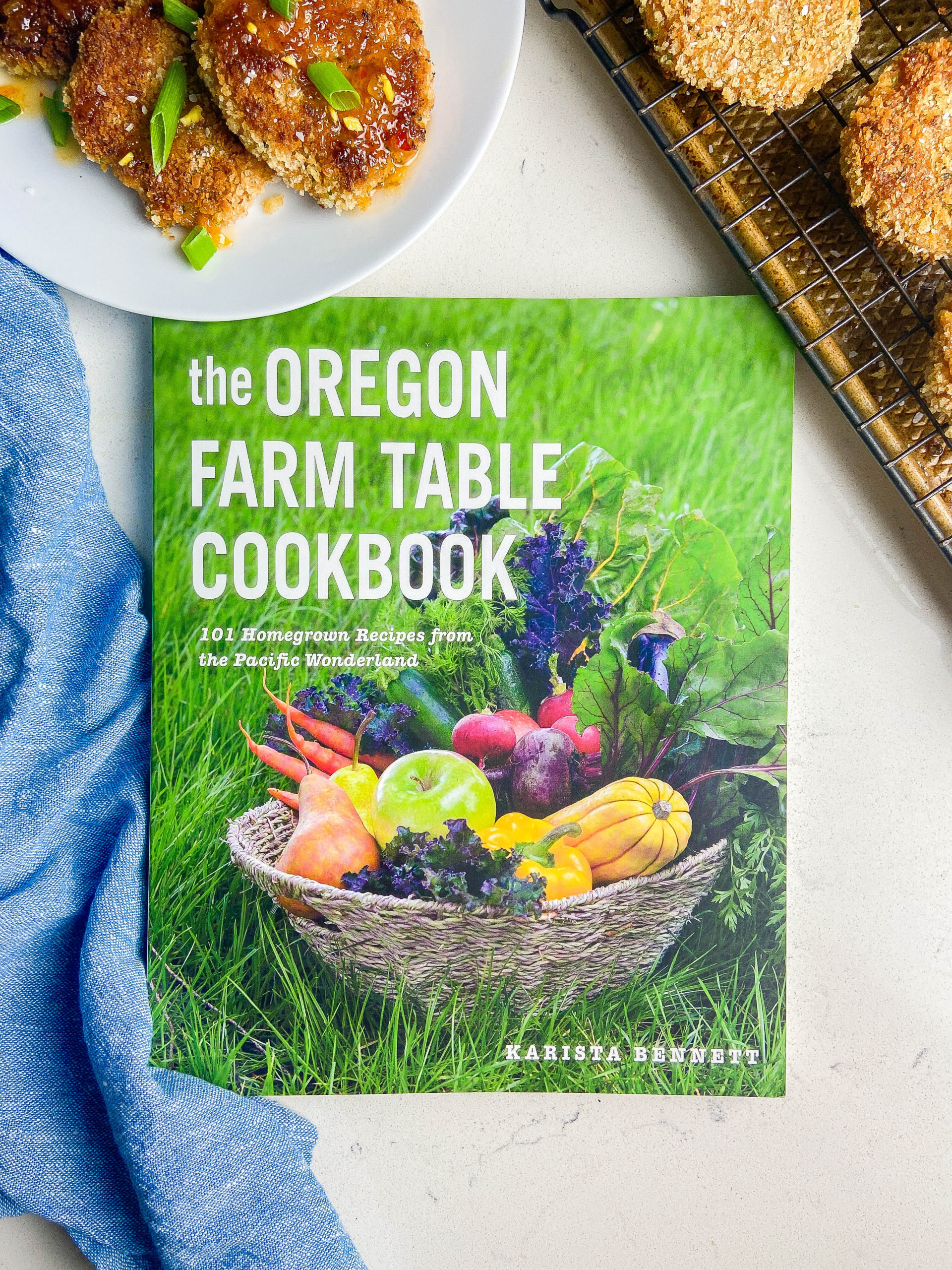 You'll find chapters on Breakfast and Brunch with delicious recipes for Apple, Bacon, Cheddar Bread Pudding and Chai Spiced Pumpkin Coffee Cake. There is a soup chapter loaded with goodness like Chicken and Rosemary Lemon Dumplings, Pacific Northwest Style Fisherman's Stew and Roasted Garlic and Dungeness Crab Soup.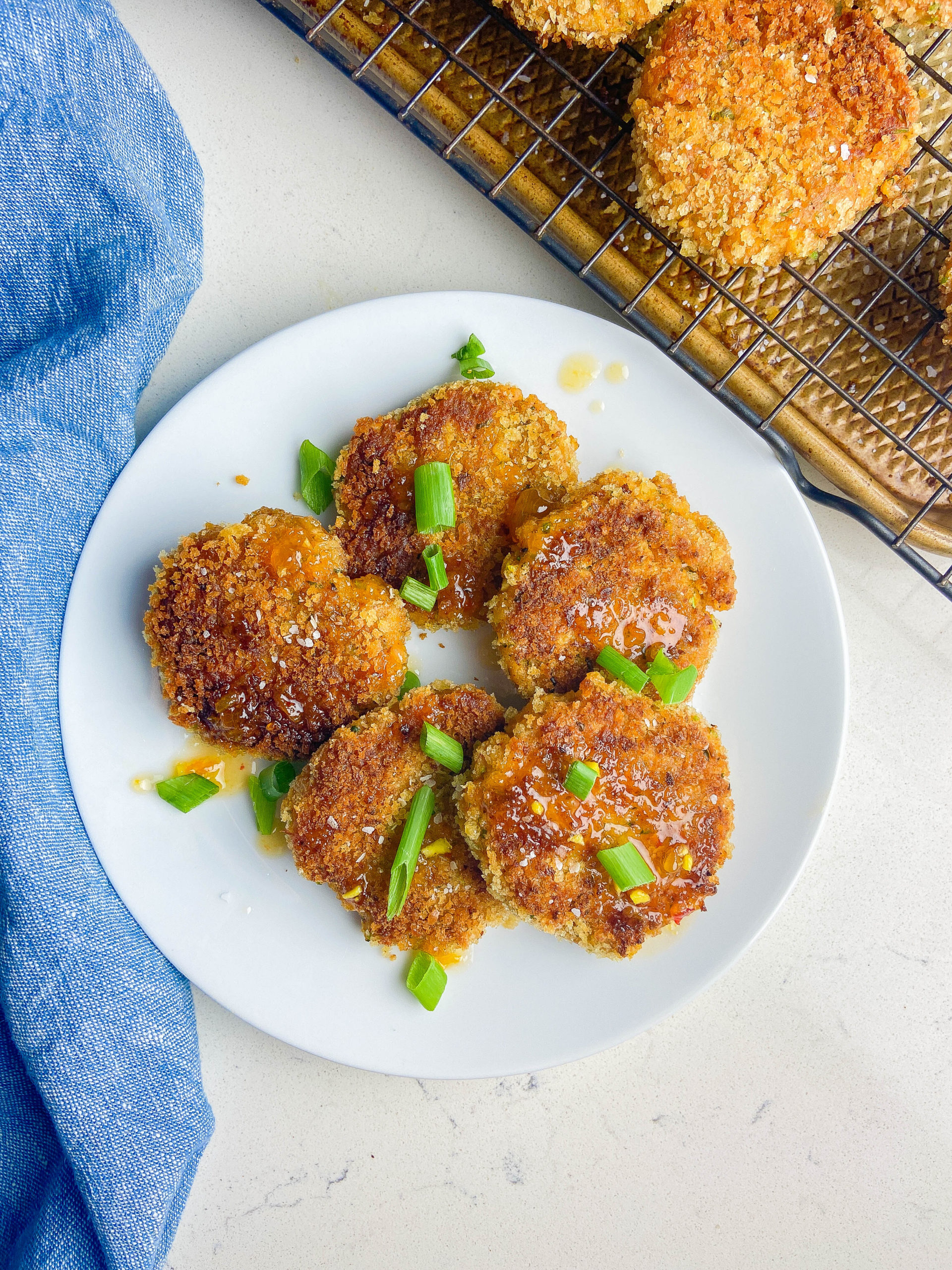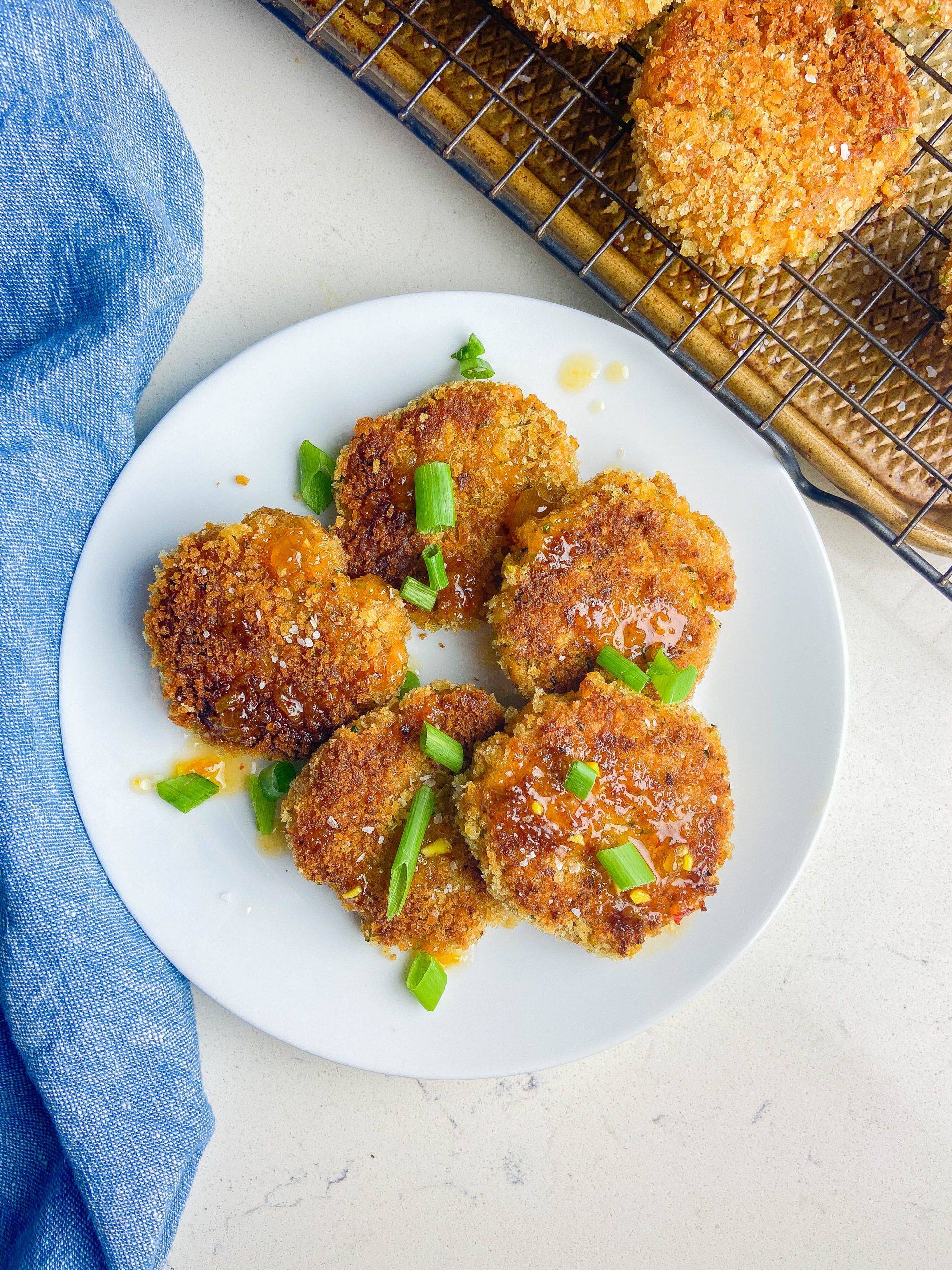 And that is only a fraction of the deliciousness that awaits you in this book. The other chapters for appetizers, salads, entrees, desserts and condiments are loaded with so many more recipes showcasing the bounty of the PNW.
And not only is this cookbook full of fantastic recipes. Karista also introduces you to a number of makers, farmers and growers that live and work in Oregon. You'll meet wonderful people that pride themselves on bringing fresh, local food to the tables in their community.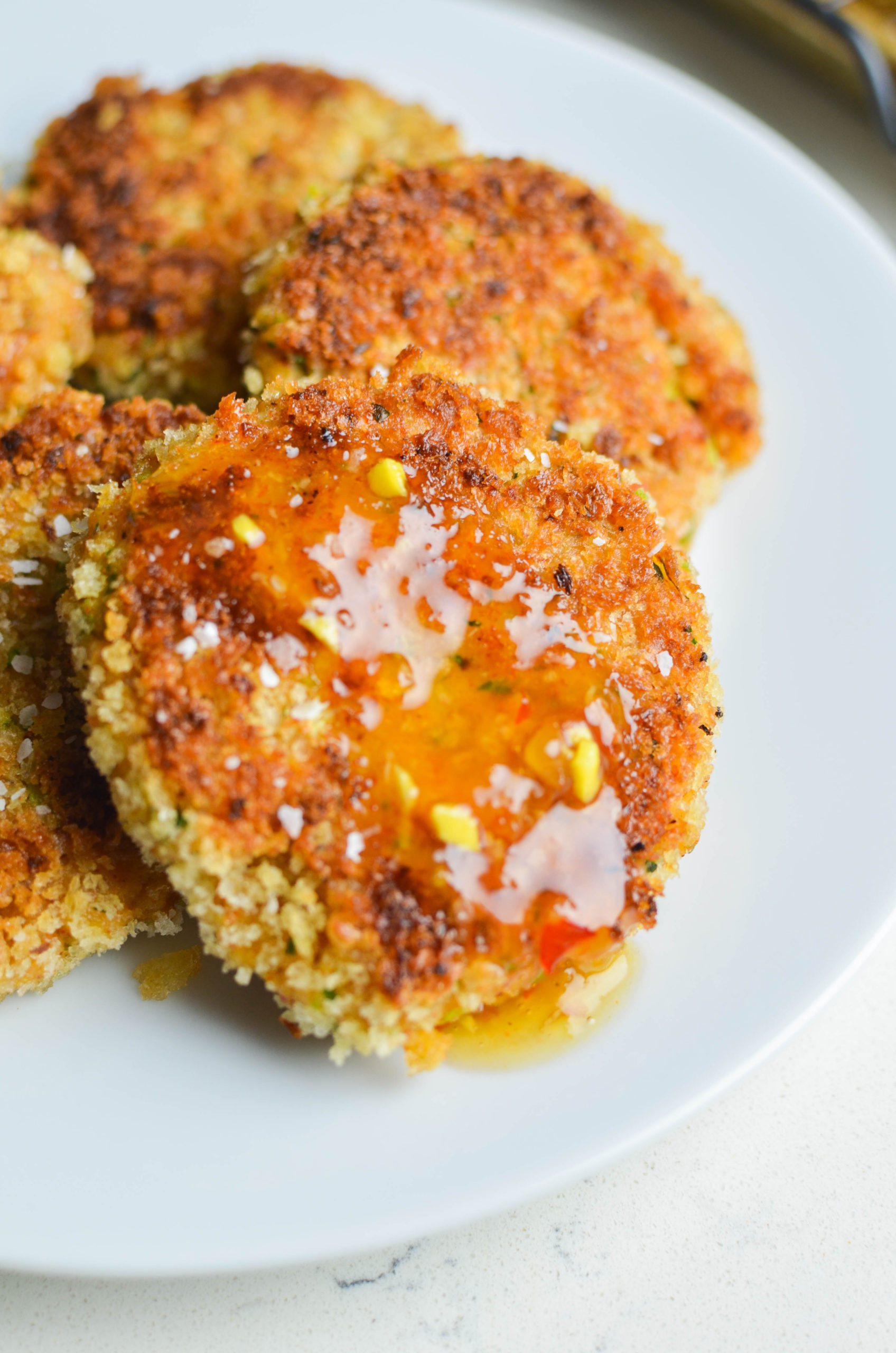 And if you've spent any time on Karista's blog, Karista's Kitchen then you just know that the photography is going to be amazing.
After reading this cookbook like a novel, I finally decided on sharing this recipe for Oregon Bay Shrimp Cakes with Apricot Ginger Sauce.
What ingredients do you need?
The apricot ginger sauce has just a handful of ingredients. To make it, you'll need apricot preserves, fresh ginger, sweet Thai chili sauce and white wine.
For the shrimp cakes, you'll need a bit more but I just wanted to highlight a few of them here.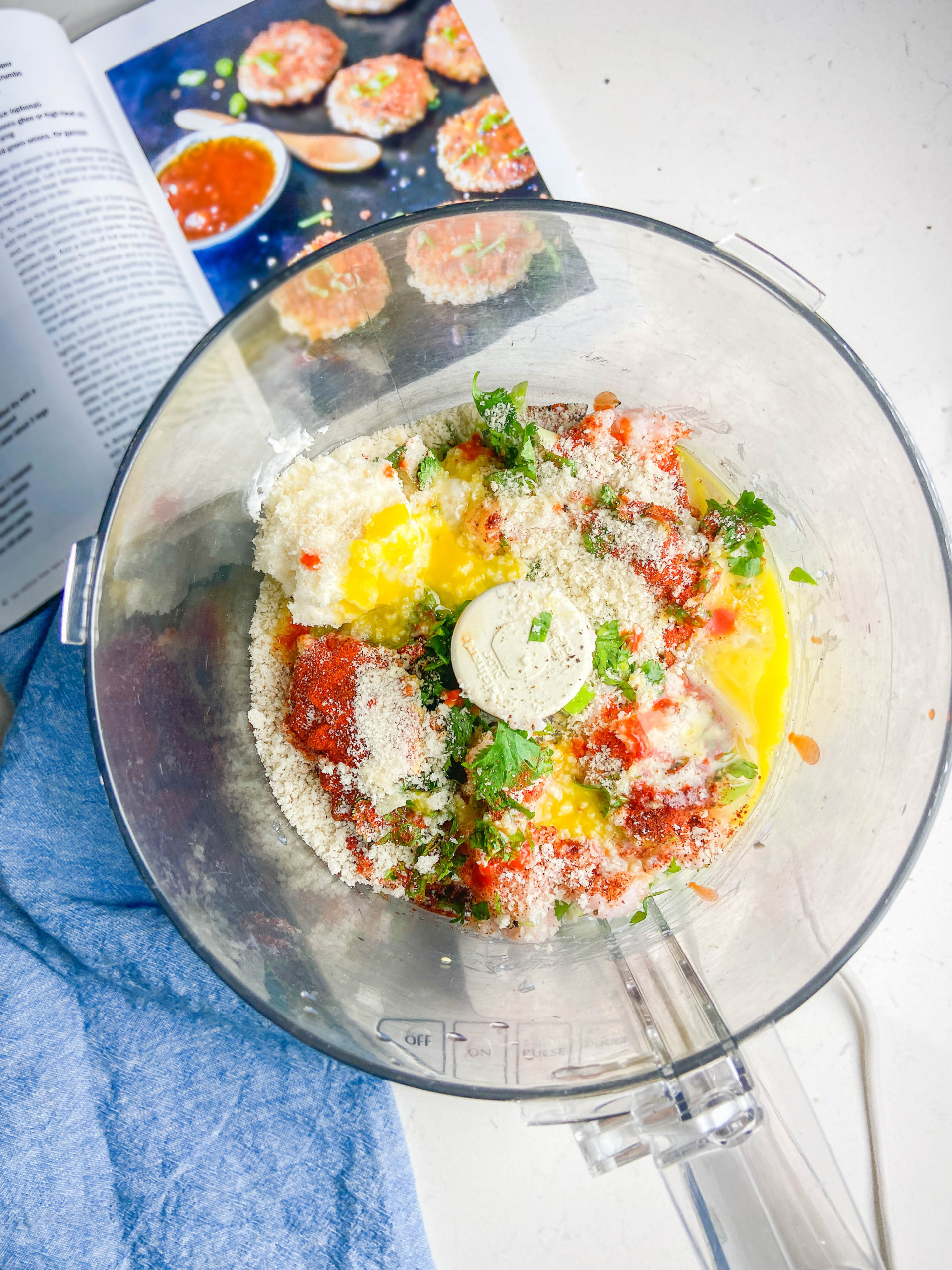 OREGON SHRIMP: These are sometimes labeled as "bay shrimp" or "salad shrimp". They are the small pink shrimp at the seafood counter and they are fully cooked.
PANKO BREADCRUMBS: These are my breadcrumbs of choice. They are my favorite coating of choice when I fry foods because they add a mega crunch factor.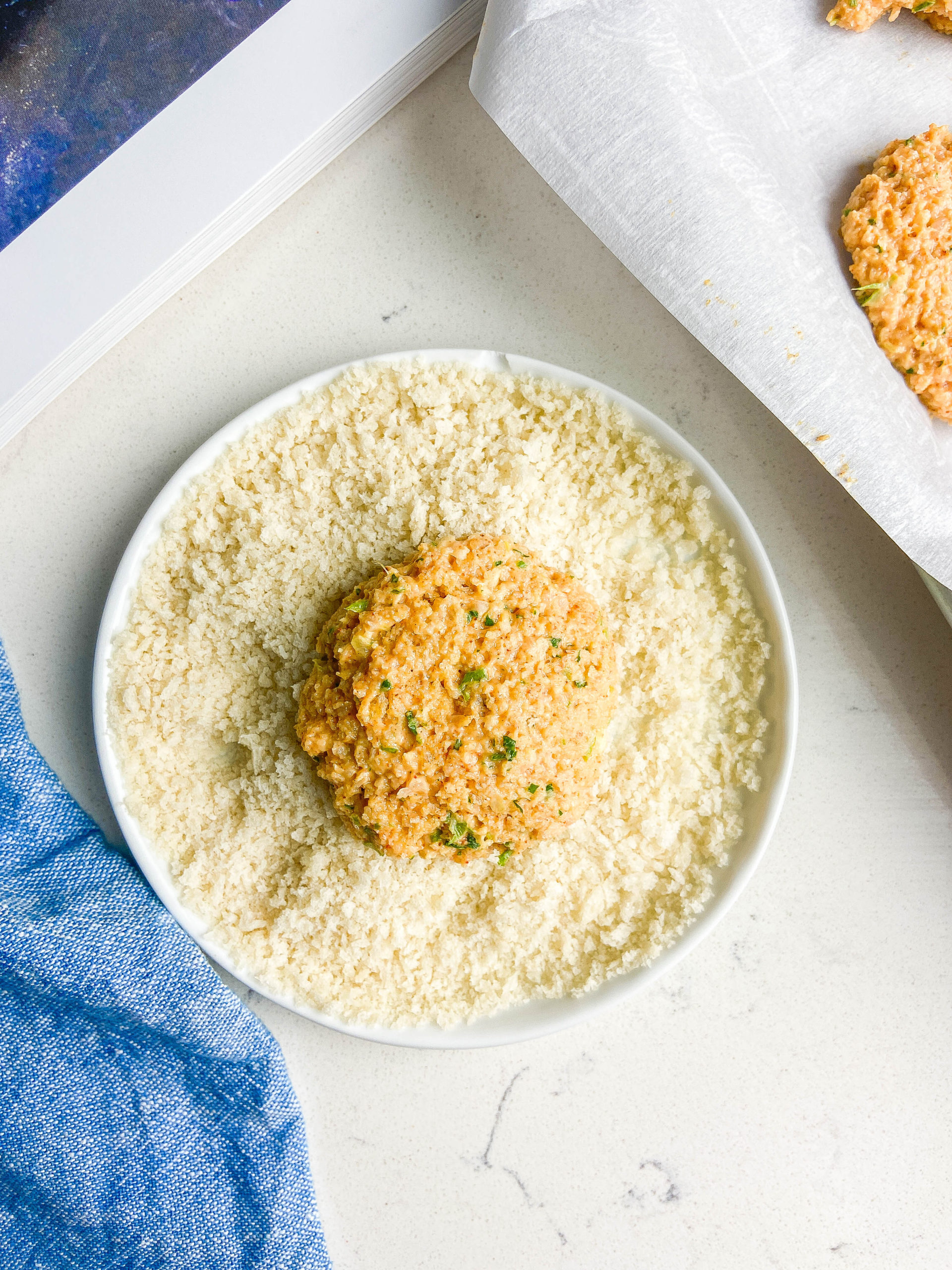 GHEE: This recipe calls for ghee for frying. In case you don't know, ghee is clarified butter and I've seen it off and on and my grocery store. If you can't find it and don't want to make your own, you can also use oil. Stick to something neutral with a higher smoke point like canola or avocado.
Step by Step Photos and Instructions:
STEP #1: Make the apricot ginger sauce by simmering all ingredients together in a pot.
STEP #2: Combine shrimp, green onion, garlic, lemon, cilantro, Dijon, paprika, chili powder, salt, black pepper, 1/2 cup panko, mayonnaise, egg and hot sauce in a food processor. Pulse a few times until combined. You want the mixture sticky so that it will hold together when frying.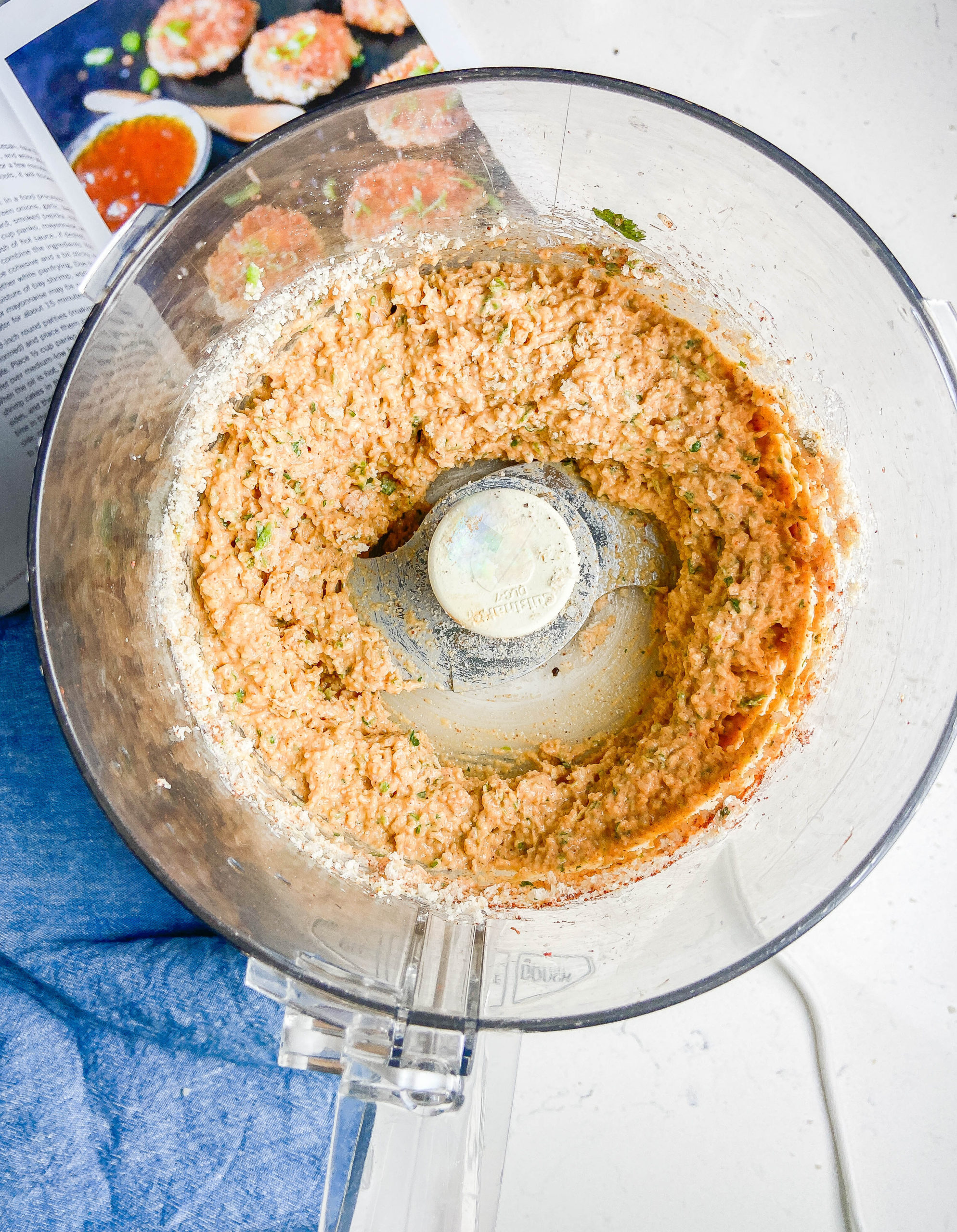 STEP #3: Form the mixture into patties. Next, dredge the patties in panko bread crumbs to coat both sides.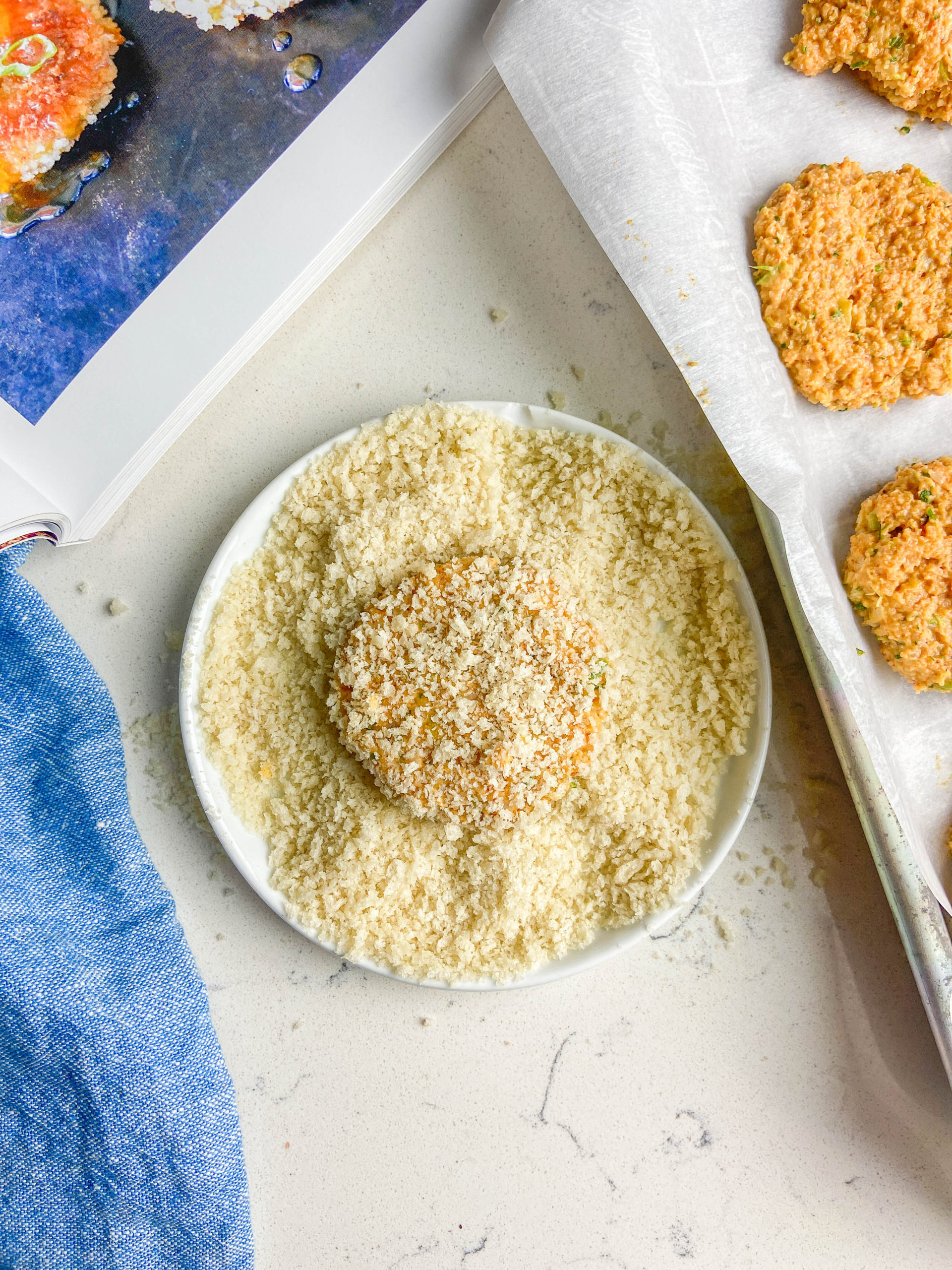 STEP #4: Fry until golden brown on both sides about 2 – 3 minutes per side. Serve with apricot ginger sauce.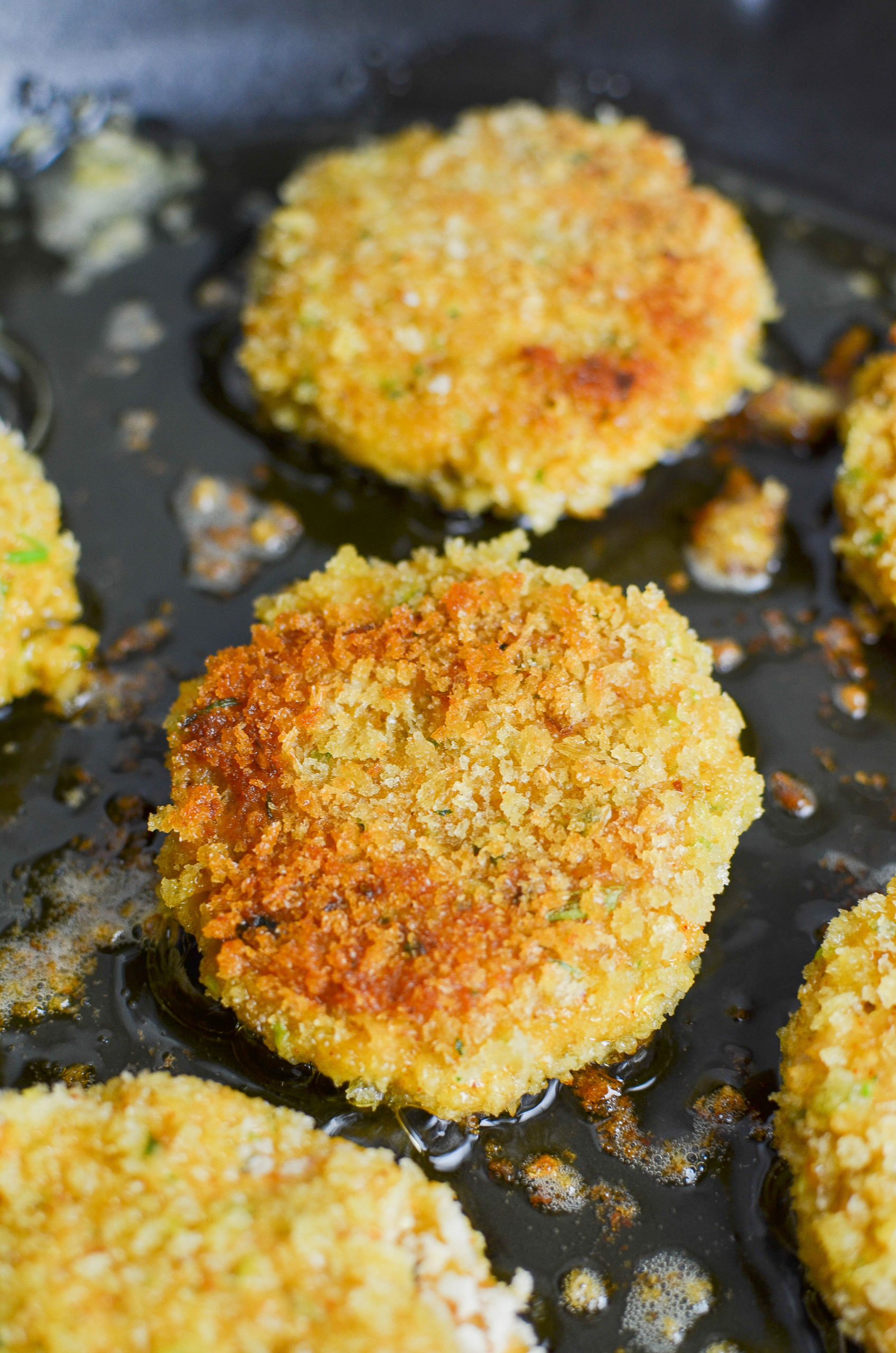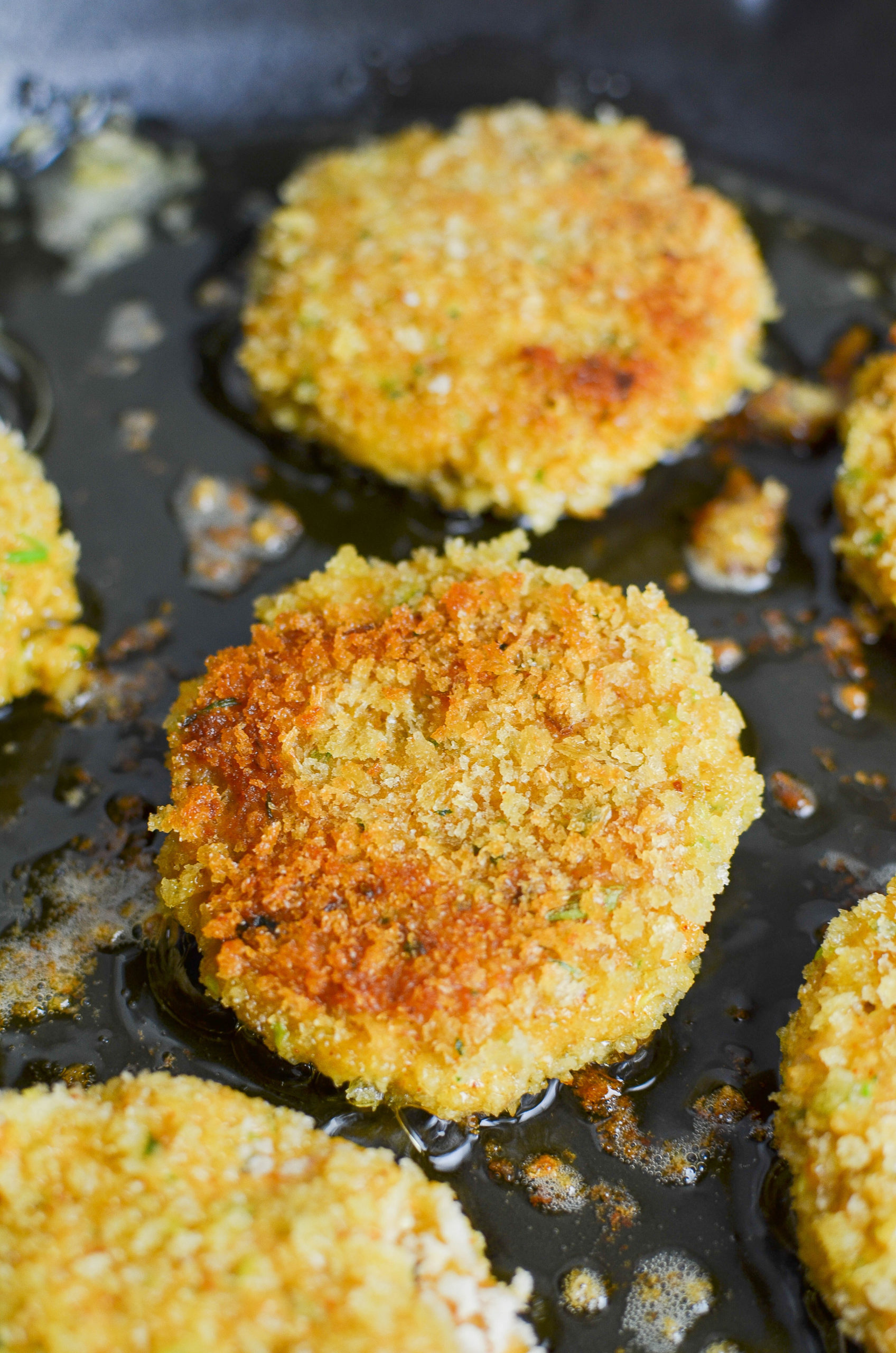 You guys, I adored these shrimp cakes and I am so glad they are the first recipe I decided to try from Karista's book. But I know they won't be my last. You've got to get your hands on it, and while you're at it, they would make a great gift this coming holiday season.
Looking for more seafood recipes? Here are some of my most popular!
Baked Salmon with Lemon and Capers
Parmesan Crusted Tilapia with Tomato Basil Cream Sauce
Shrimp Tacos with Cilantro Lime Sauce
Planning a get together? You've got to check out these easy party appetizers:
This recipe was excerpted from The Oregon Farm Table Cookbook. Copyright 2020 by Karista Bennet. Reproduced by permission of The Countryman Press & W.W. Norton & Company. All rights reserved.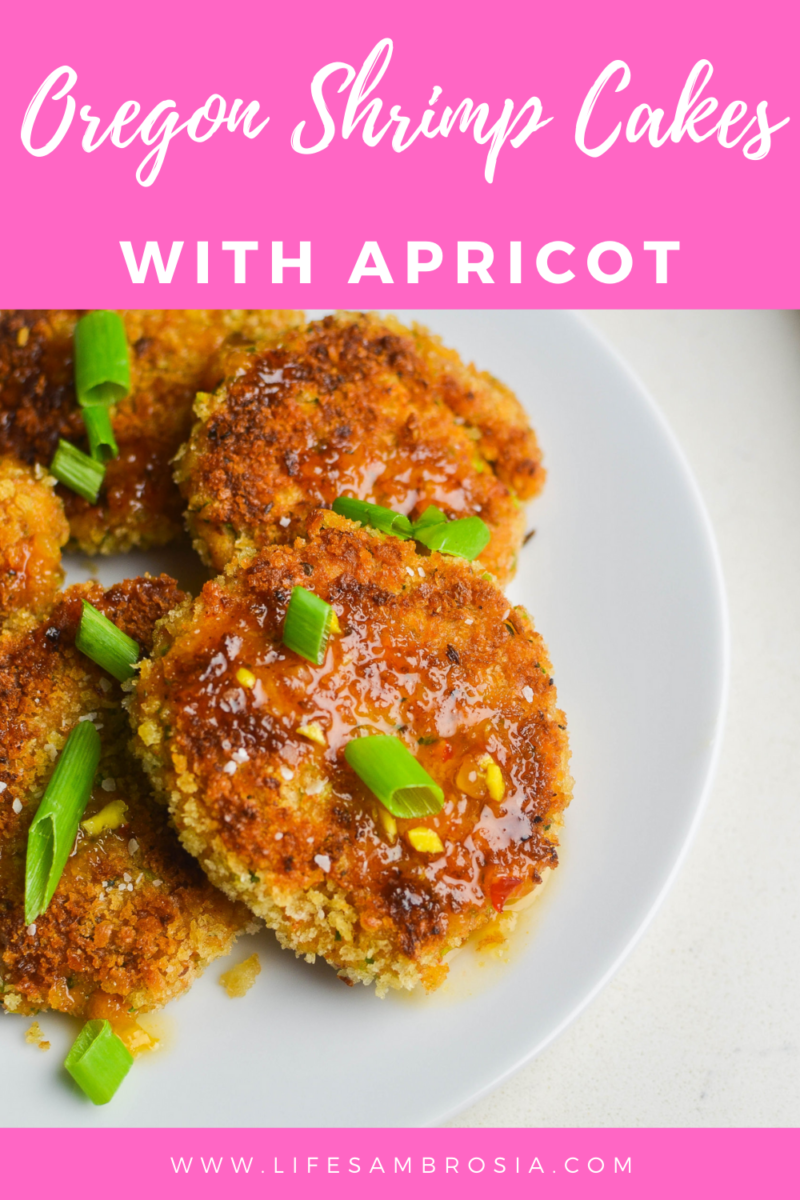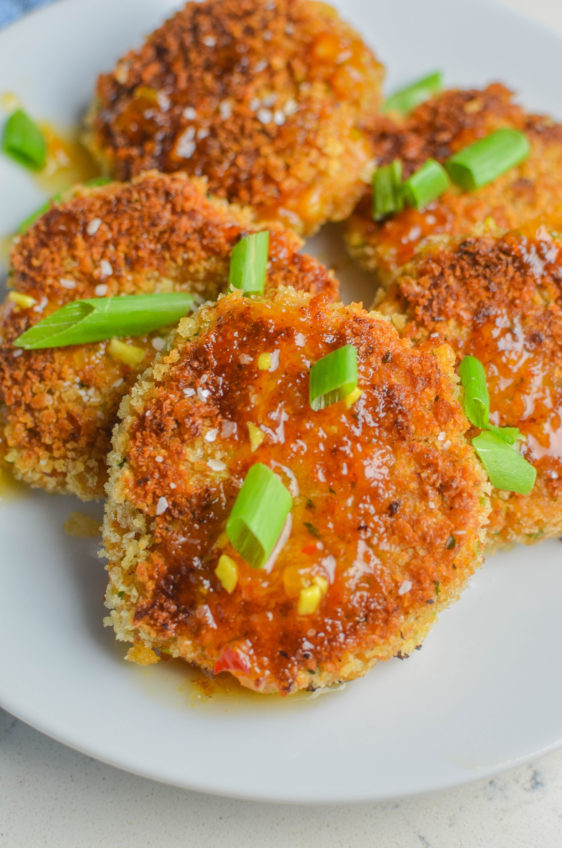 Oregon Shrimp Cakes
Delectable Shrimp Cakes are loaded with sweet Oregon shrimp, garlic and seasonings and drizzled with Apricot Ginger Sauce. A party perfect appetizer!
For the Apricot Ginger Sauce:
1/2

cup

apricot preserves

1

teaspoon

grated fresh ginger

2

tablespoons

Thai sweet chili sauce

1/4

cup

white wine
For the Shrimp Cakes
1

pound

small Oregon shrimp

patted dry with a paper towel and chopped

1/2

cup

finely chopped green onion

2

cloves

garlic

minced

zest of 1 lemon

2

tablespoons

chopped cilantro

1

tablespoon

Dijon mustard

1

teaspoon

smoked paprika

2

teaspoons

chili powder

1/2

teaspoon

salt

1/2

teaspoon

black pepper

1

cup

panko bread crumbs

1/2

cup

mayonnaise

1

egg

whisked

dash of hot sauce

3 to 4

tablespoons

ghee or high-heat oil

for pan frying

thinly sliced green onions
To make the sauce: In a small saucepan, heat the preserves, grated ginger, chili sauce and white wine over medium heat. Let it simmer for a few minutes then take off the heat. When it cool, it will thicken. Reheat the sauce to thin.

To make the shrimp cakes: In a food processor add the chopped shrimp, green onions, garlic, lemon zest, cilantro, Dijon mustard, smoked paprika, chili powder, salt, pepper, 1/2 cup panko, mayonnaise and whisked egg. Add a dash of hot sauce, if desired. Pulse a few times to combine the ingredients. You just want them to be cohesive and a bit sticky, so they will stay together while panfrying. Due to variances in the moisture of bay shrimp, adding additional panko or mayonnaise may be needed. Chill in the refrigerator for about 15 minutes.

Form 3 - inch round patties (making sure they are tightly formed) and place them on a cookie sheet or plate. Place 1/2 cup panko in a bowl. Heat a large skillet over medum-low heat and add ghee or oil. When oil is hot, but not smoking, gently dredge shrimp cakes in the panko so they're coated on both sides, and then add them to the skillet. Cook 4 at a time in the skillet. Cook for 2 - 3minutes on each side, or until both sides are golden brown. Transfer to a paper towel-lined plate or cooling rack.

Arrange the shrimp cakes on a platter and garnish with thinly slice green onion. Serve with the Apricot Ginger Sauce.