Cajun Popcorn Shrimp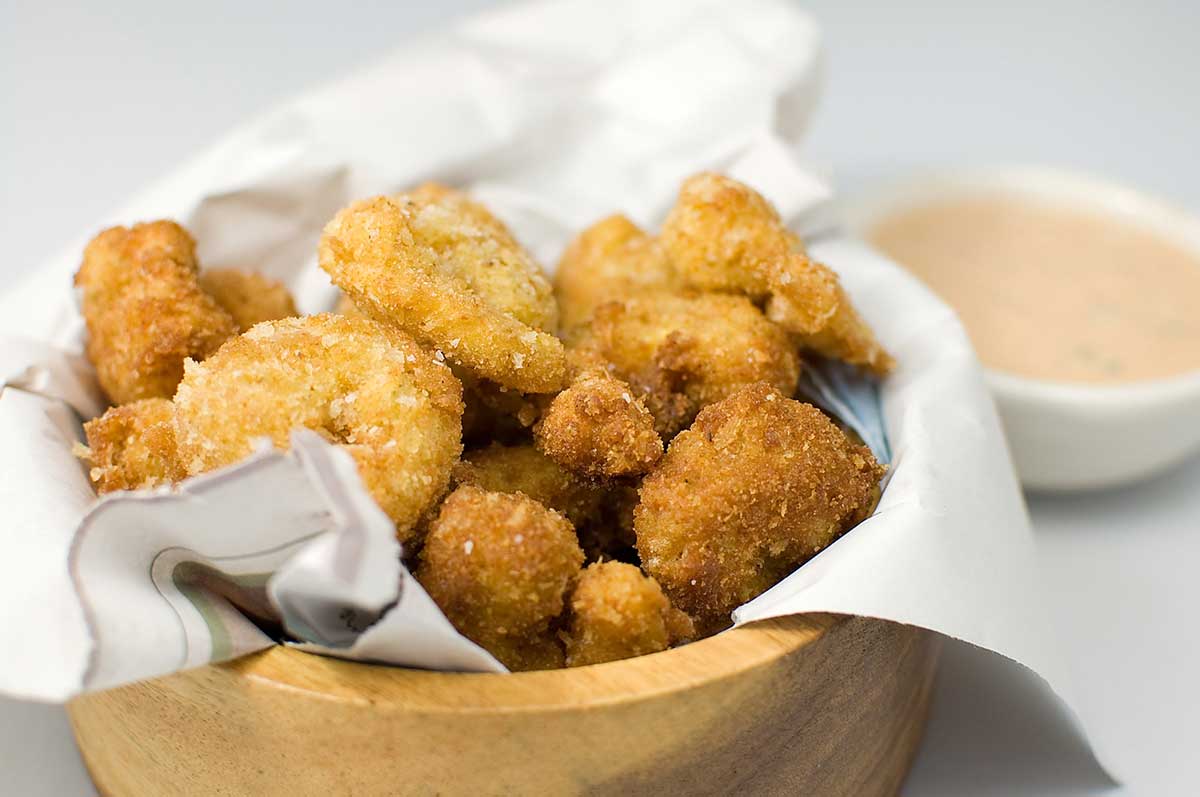 Growing up whenever my grandparents on my mom's side would come to visit my grandma and I would head to the grocery store to get some snacks. We'd grab the essentials like potato chips, dip, pop and pretzels, the bread and butter kind, they were the best. But one of our other essentials wasn't that common, we'd always have to get a box of frozen popcorn shrimp. Once we got home we'd pop them in the oven and enjoy the tiny crunchy shrimp with loads of cocktail sauce. Now that I am grown up and have a little bit more kitchen experience, when I get the craving for popcorn shrimp I head into the kitchen to make my own.  For this recipe, I decided to kick things up a little bit and season the shrimp with Cajun seasoning before breading them. I then fried them until they were golden brown and crunchy. One bite and I'm 10 years old again.
You will notice that the breading recipe for this is the same as my Crispy Marinated Mozzarella. It coats the shrimp nicely and adds the perfect crunch.