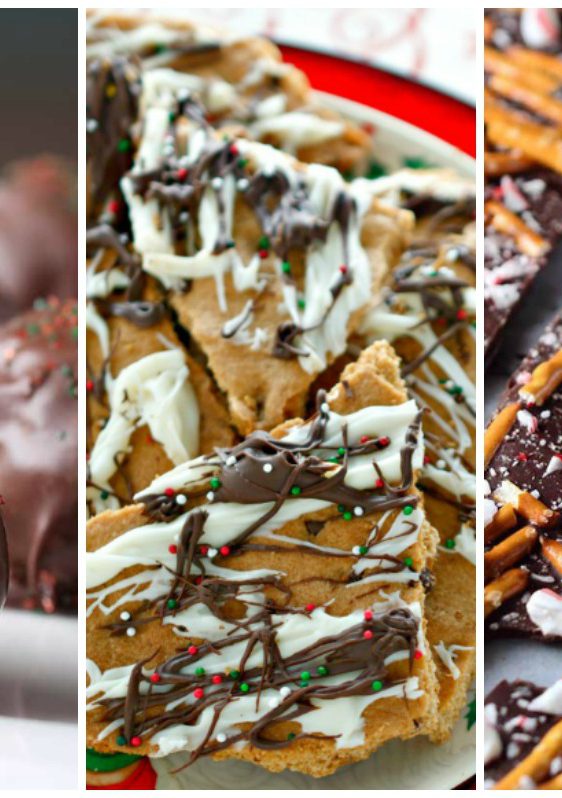 20 Recipes for Holiday Gifts
A collection of recipes for your holiday baking gifts! Including Toffee, barks, fudge and of course, cookies. 
One of my favorite gifts to give to family, friends and neighbors has always been baked goods. Even as a teenager, I hosted Christmas baking parties where we would bake cookies to give to our family and friends. I have continued the tradition throughout the years and decided to put together a collection of some of our favorites.
The first two recipes are classics. Recipes that I used to make at each Christmas cookie party while I was growing up.
Three Ingredient Fudge: This was my grandma's classic recipe and it isn't Christmas without it!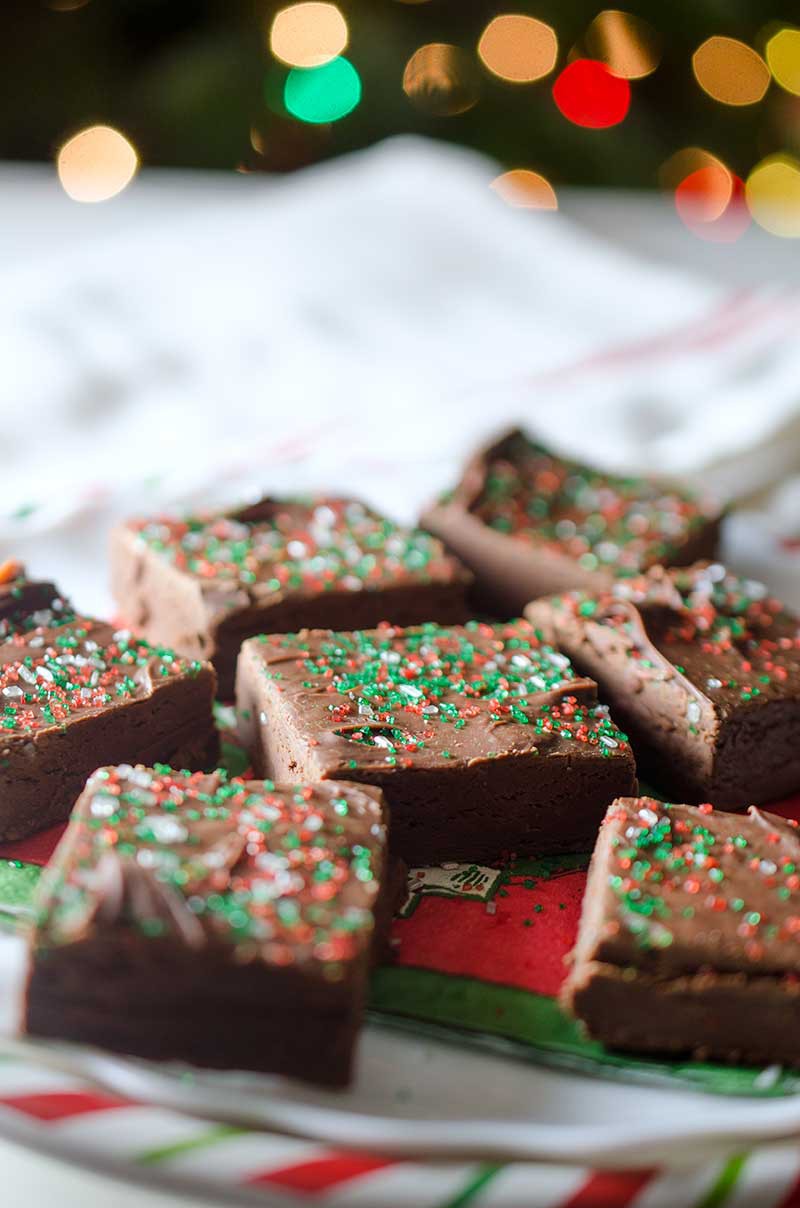 No Bake Cookies: This gift giving classic is always a hit with everyone! And there is no baking involved! How great is that?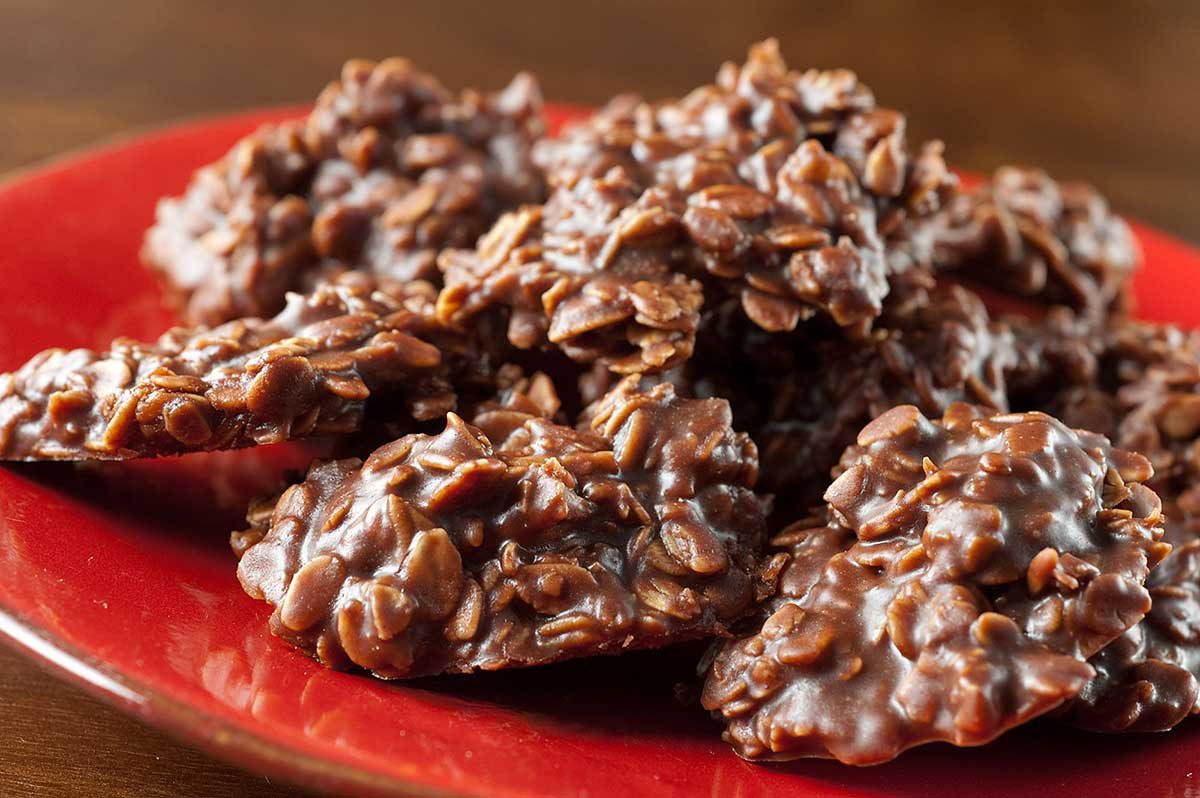 Barks and toffees are another one of my favorite things to include in holiday baking gifts because they travel well and are beyond easy to make.
Dark Chocolate Potato Chip Bark: Literally TWO ingredients for salty sweet perfection.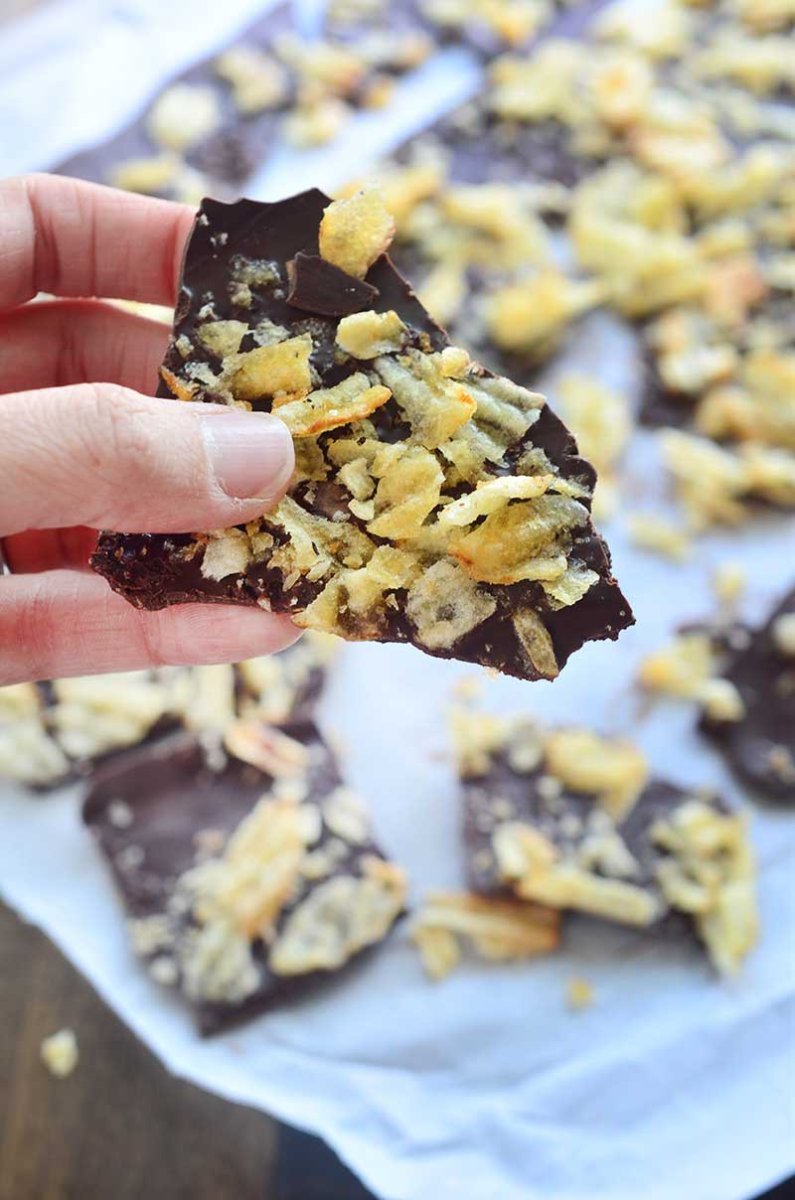 Peppermint Pretzel Bark: All the salty, sweet goodness of the potato chip bark but with the added Christmas touch of peppermint!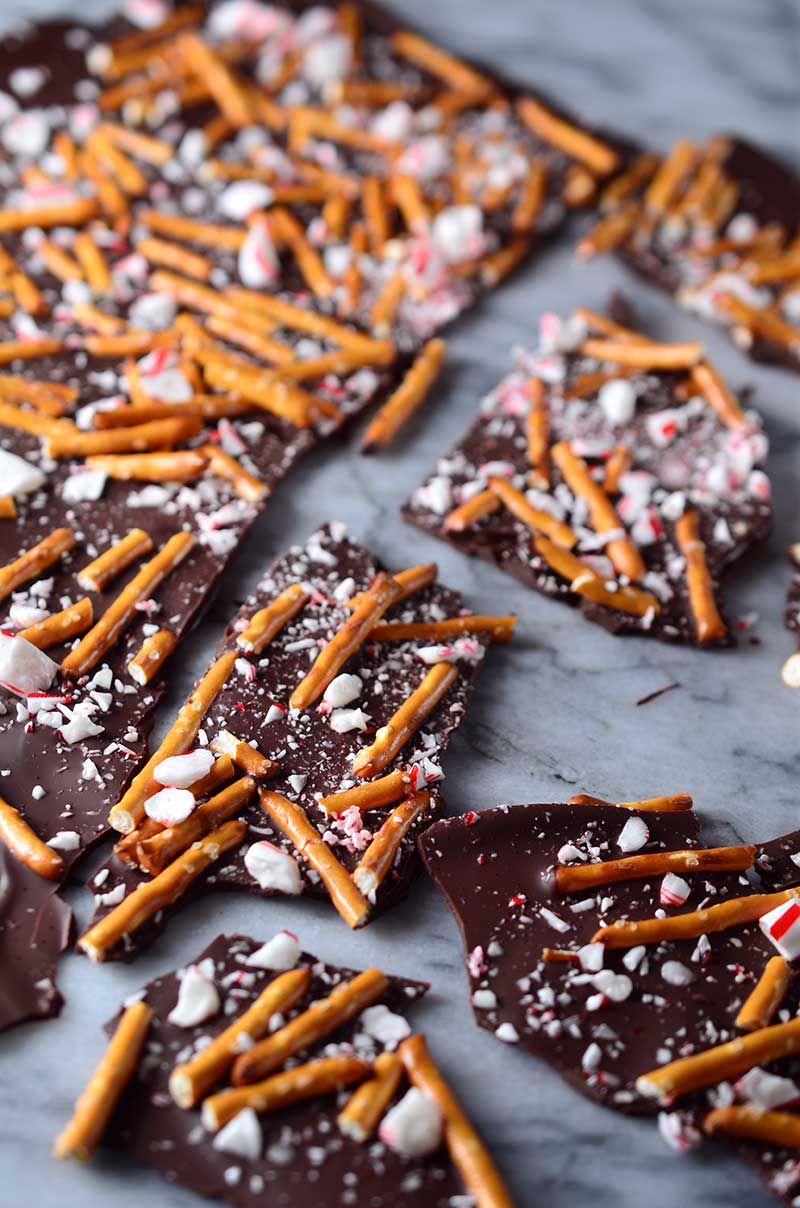 Saltine Coffee Toffee: Everyone's favorite saltine toffee with a twist for coffee lovers!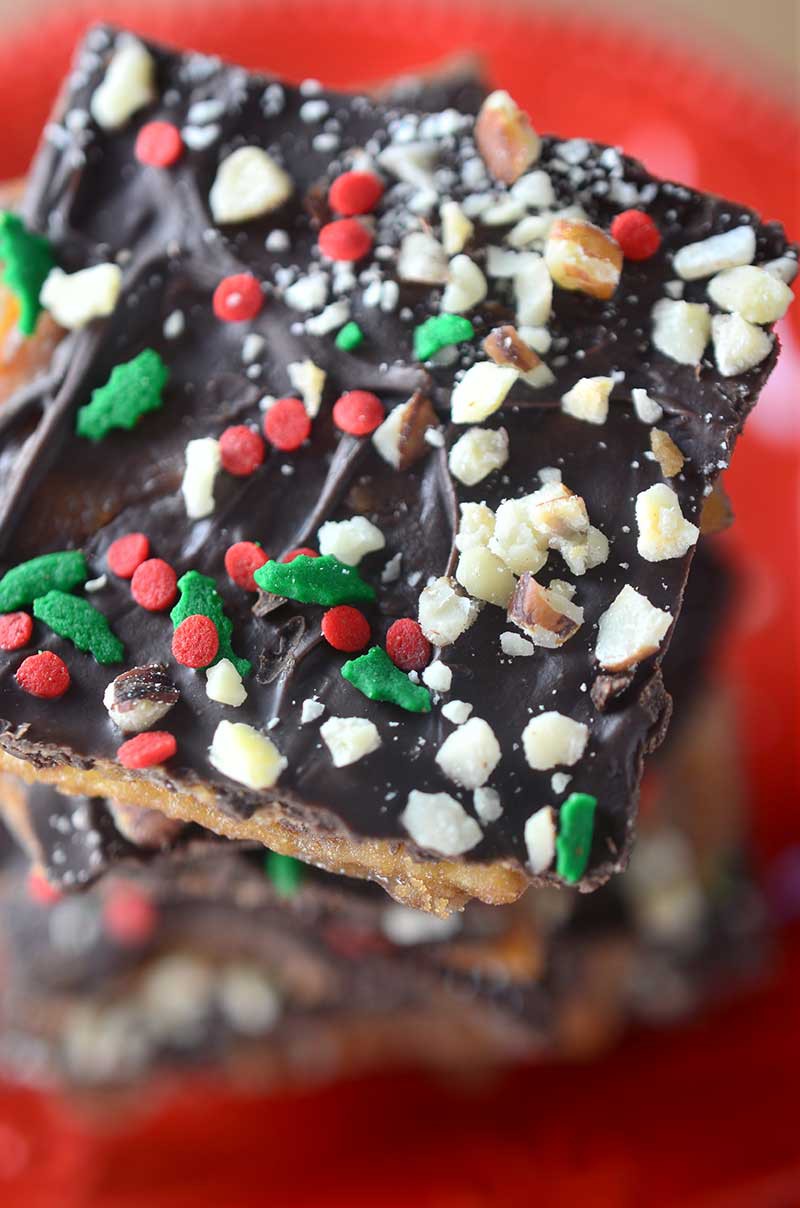 Gingersnap Toffee: Like the saltine toffee, but made with gingersnap cookies.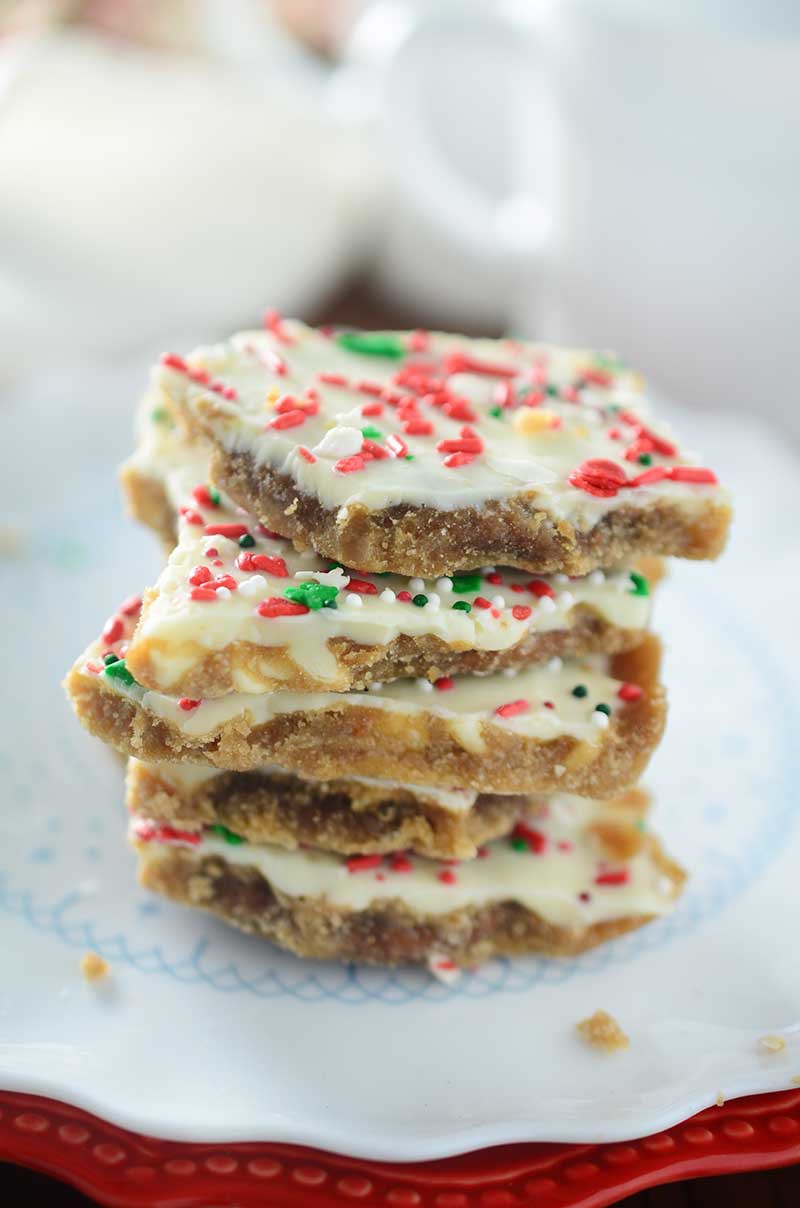 Browned Butter Chocolate Chip Cookie Brittle: Muffin mix makes this cookie brittle a breeze to make!
Of course a holiday baking gift would not be complete without cookies. And have I got some for you!
Fudgy Brownie Cookies: By far the easiest and most popular cookie recipe on the blog!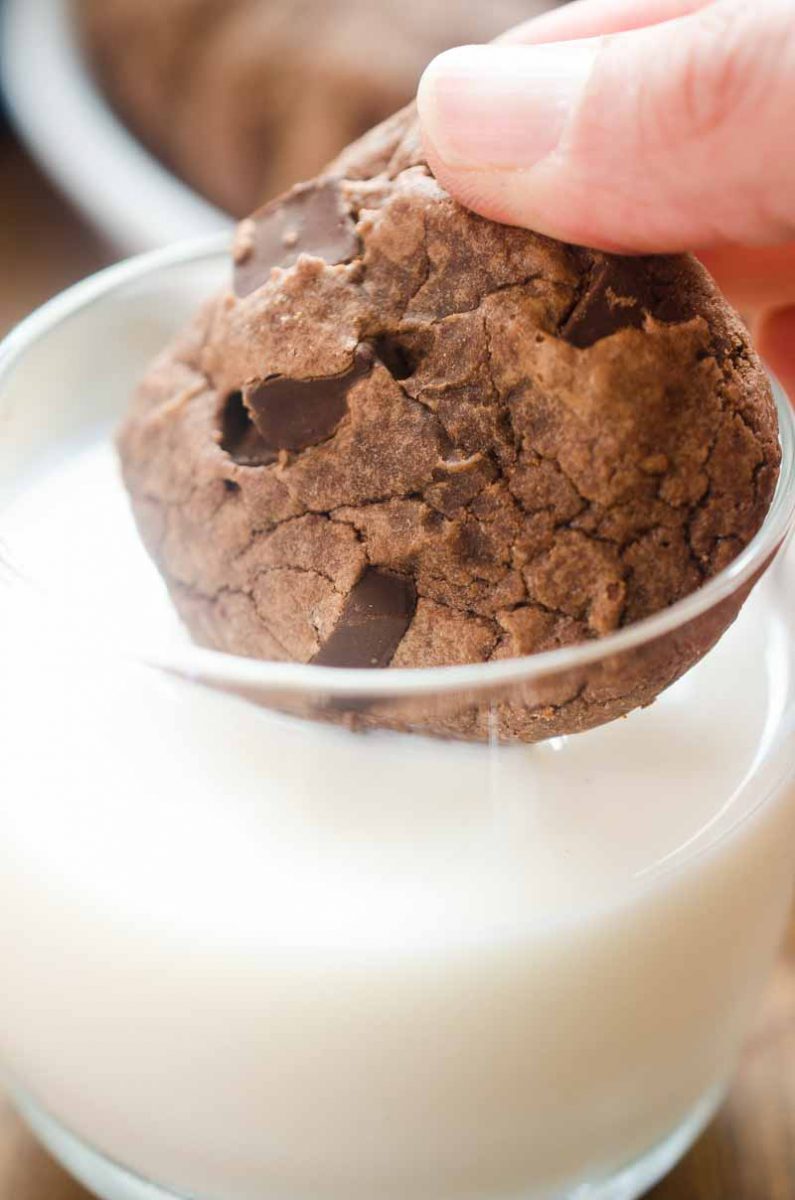 White Chocolate Peppermint Mocha Cookies: One of my favorite coffee drinks rolled into a cookie!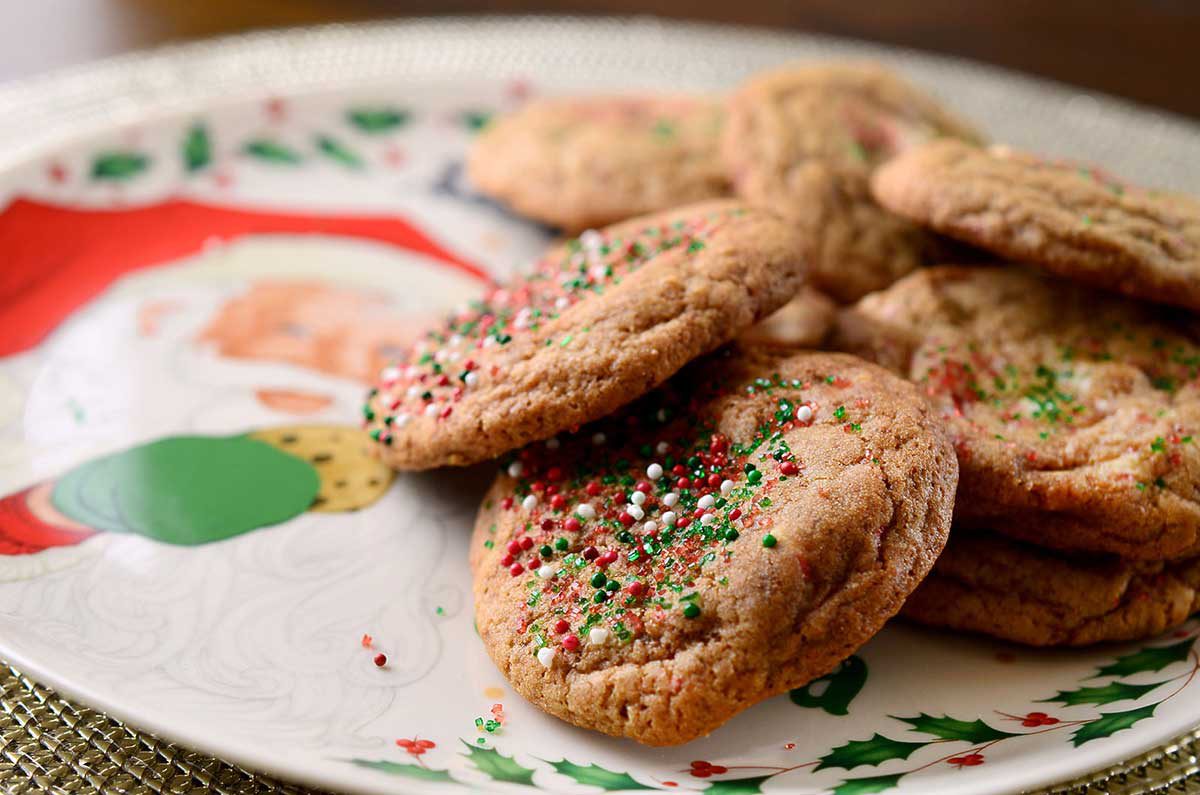 Dark Chocolate Chip & Biscoff Cookies: Like dark chocolate? Like cookie butter? You'll LOVE these cookies!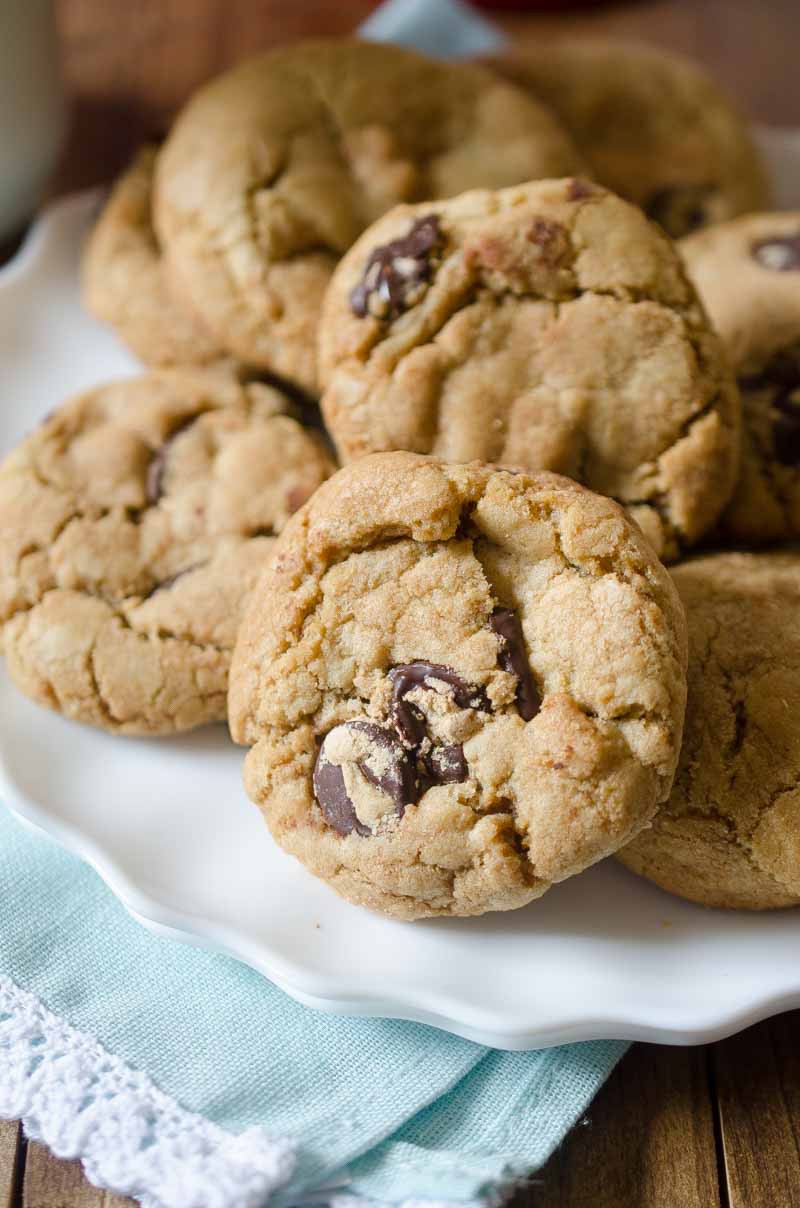 Brownies and Bars are also always a great addition to a holiday basket.
Mint Truffle Brownies: Mint and Chocolate are quintessential Christmas flavors!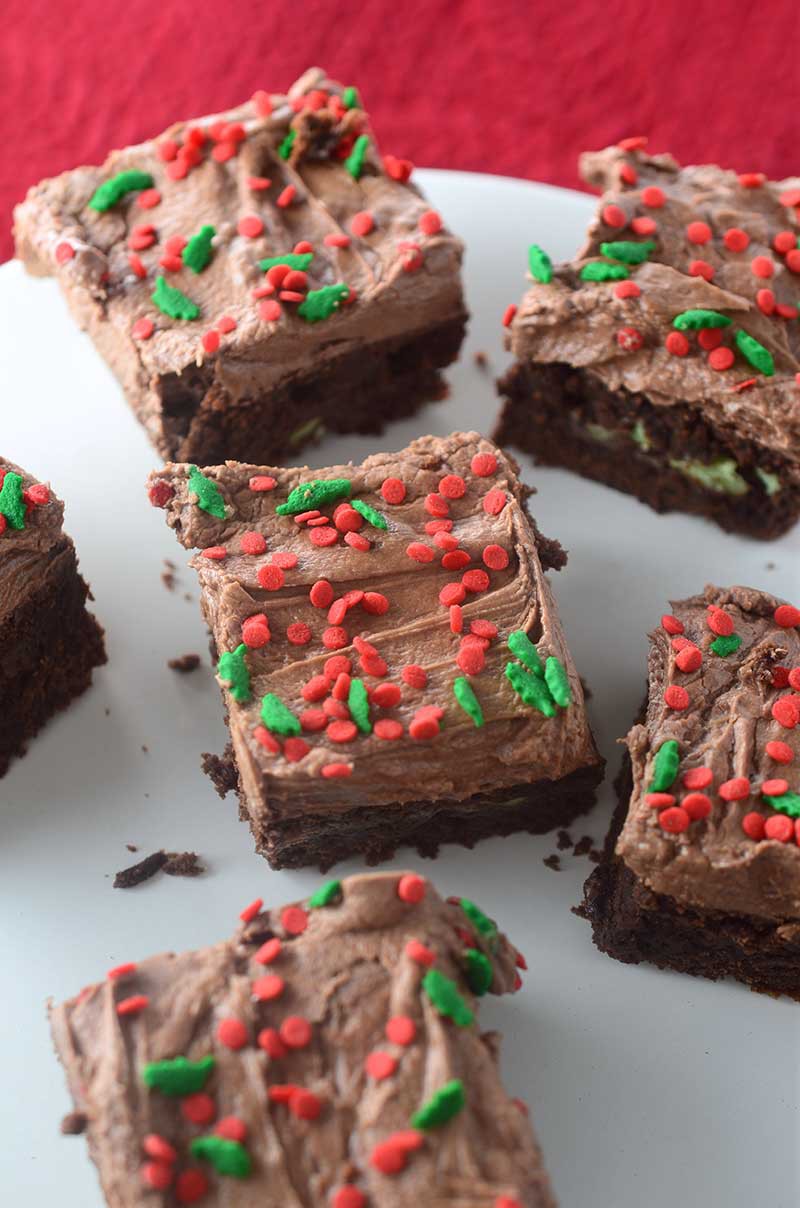 Christmas Blondies: The name says it all, these are perfect for Christmas!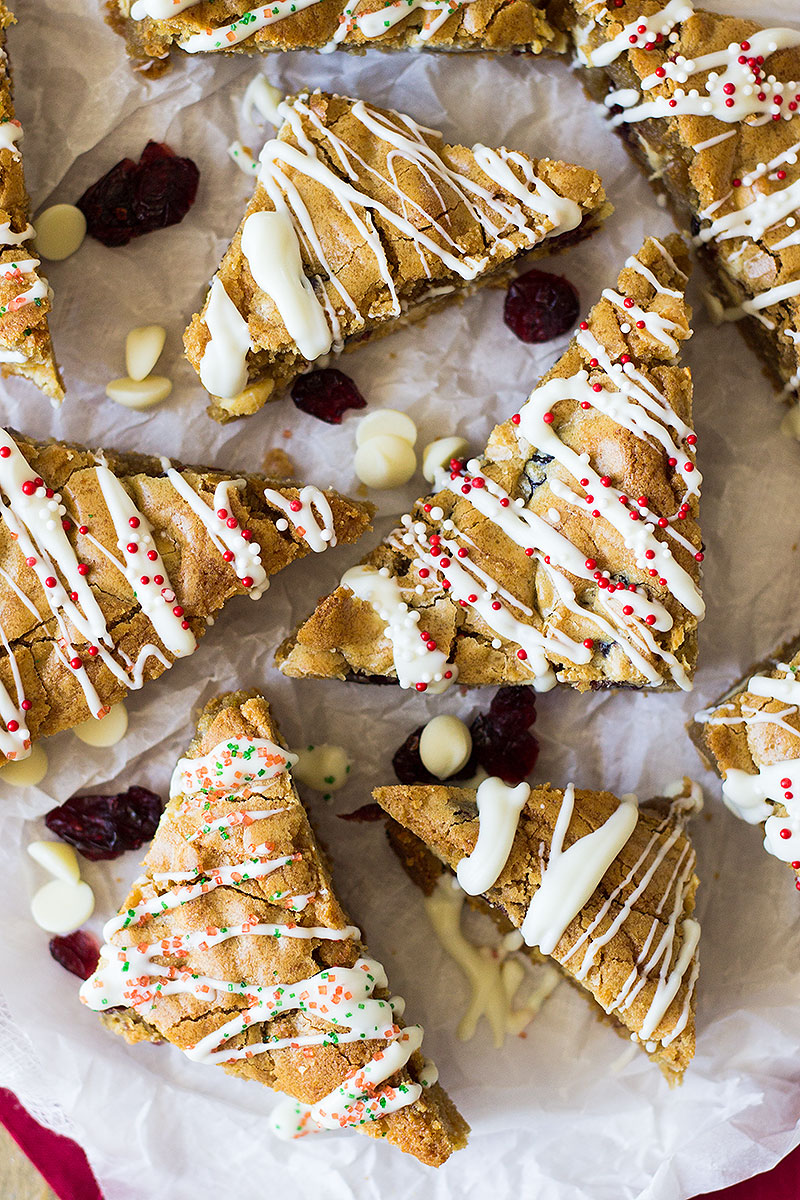 Nutella Rolo Blondies: Nutella and Caramel lovers will devour these!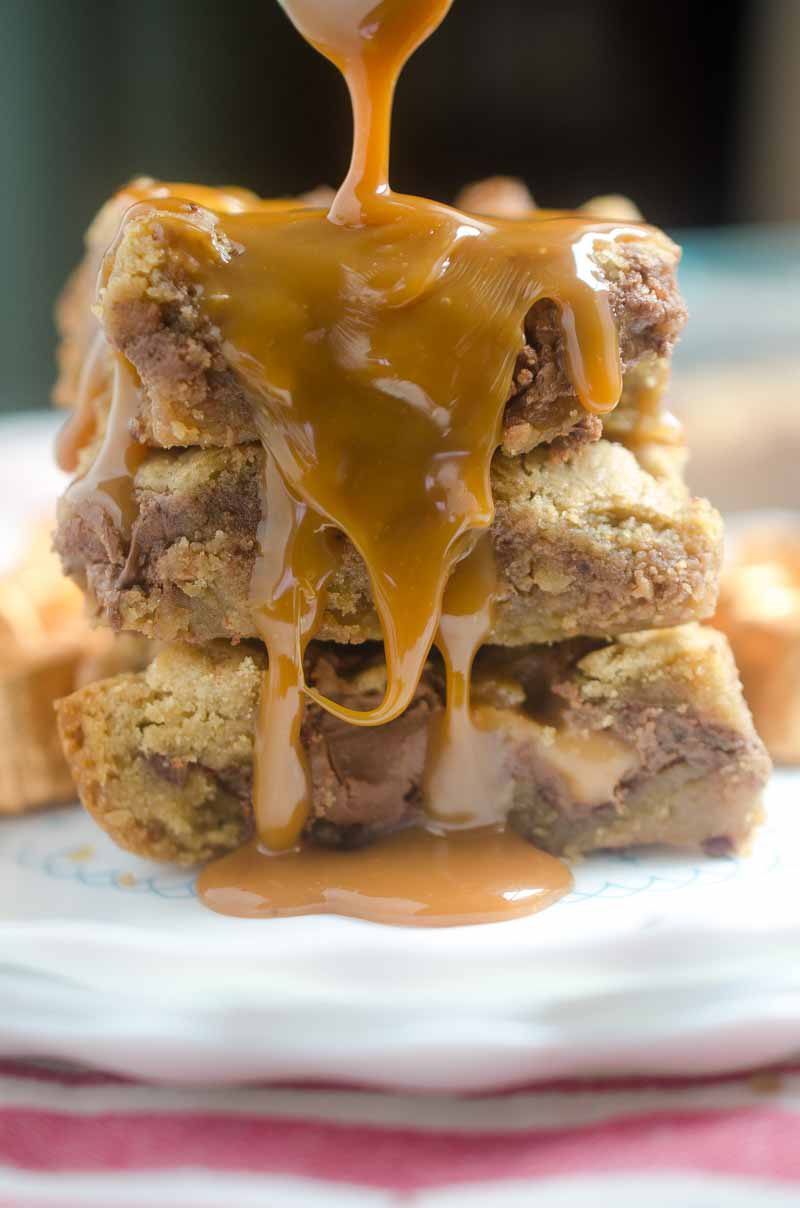 We can't forget flavored popcorns! They are ALWAYS a hit! But you don't need to buy a tin of premade popcorn, you can do it yourself. Here are a few of my favorites, both sweet and savory:
Cinnamon Christmas Popcorn: Perfect treat to keep with the Christmas spirit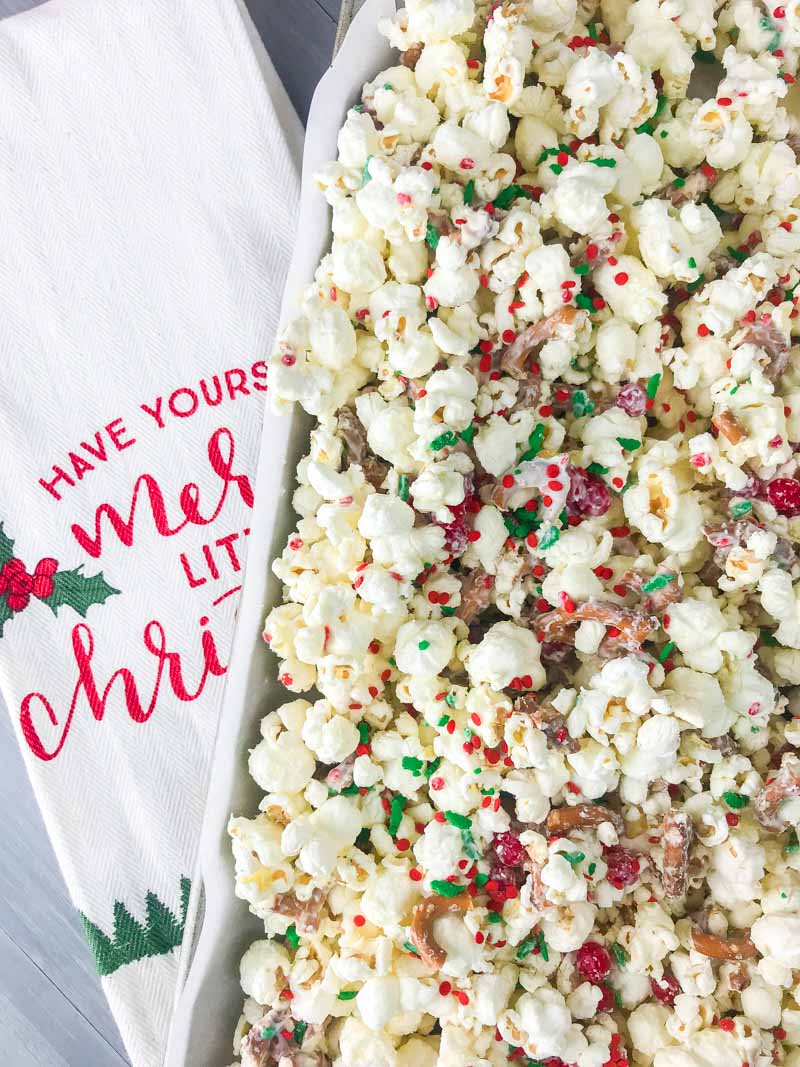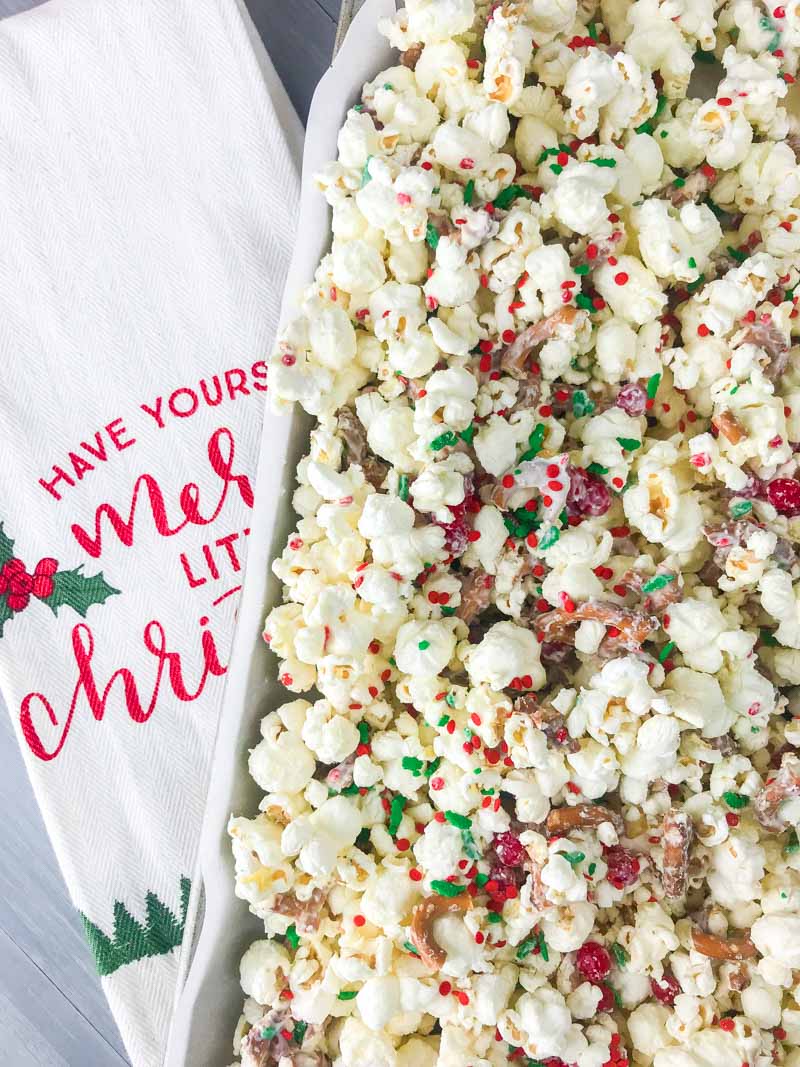 White Chocolate Churro Popcorn: My Disneyland Churro lovin' kiddos go crazy for this recipe!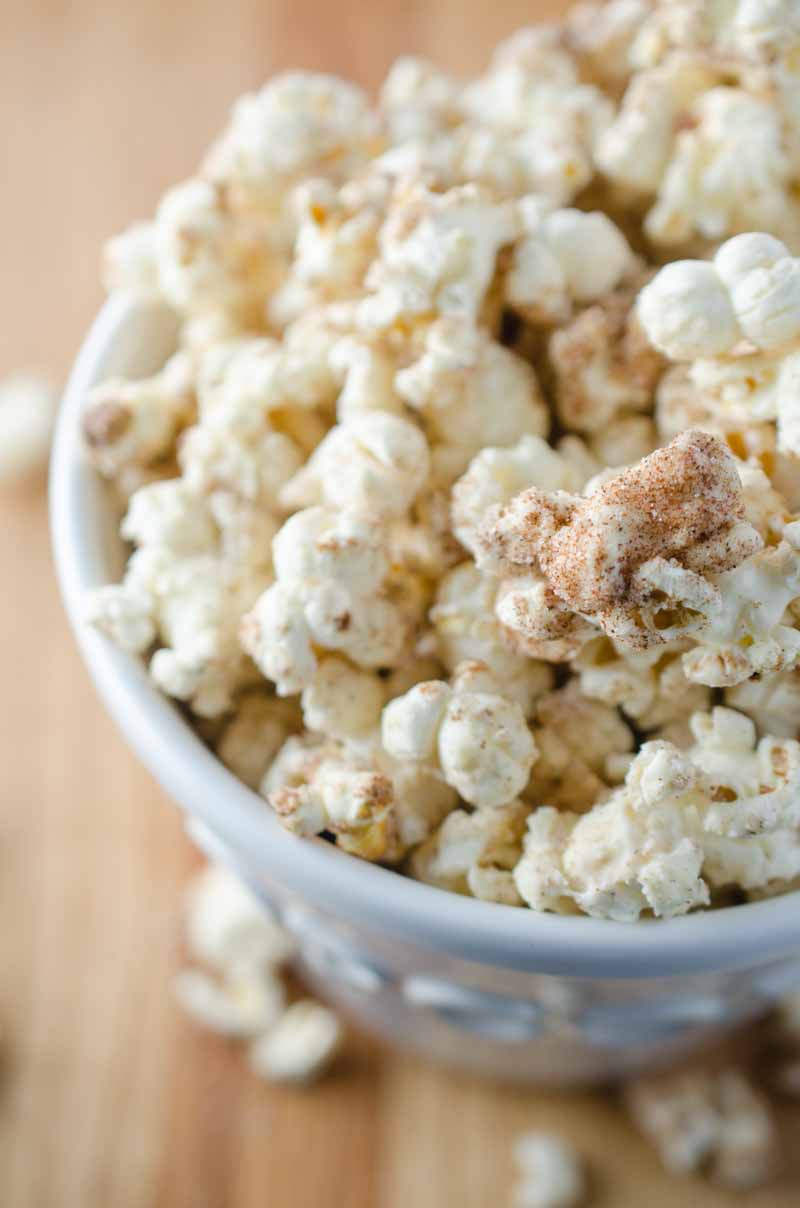 Peanut Buttercup S'mores Popcorn: Is perfect for all of the peanut butter fans in your life!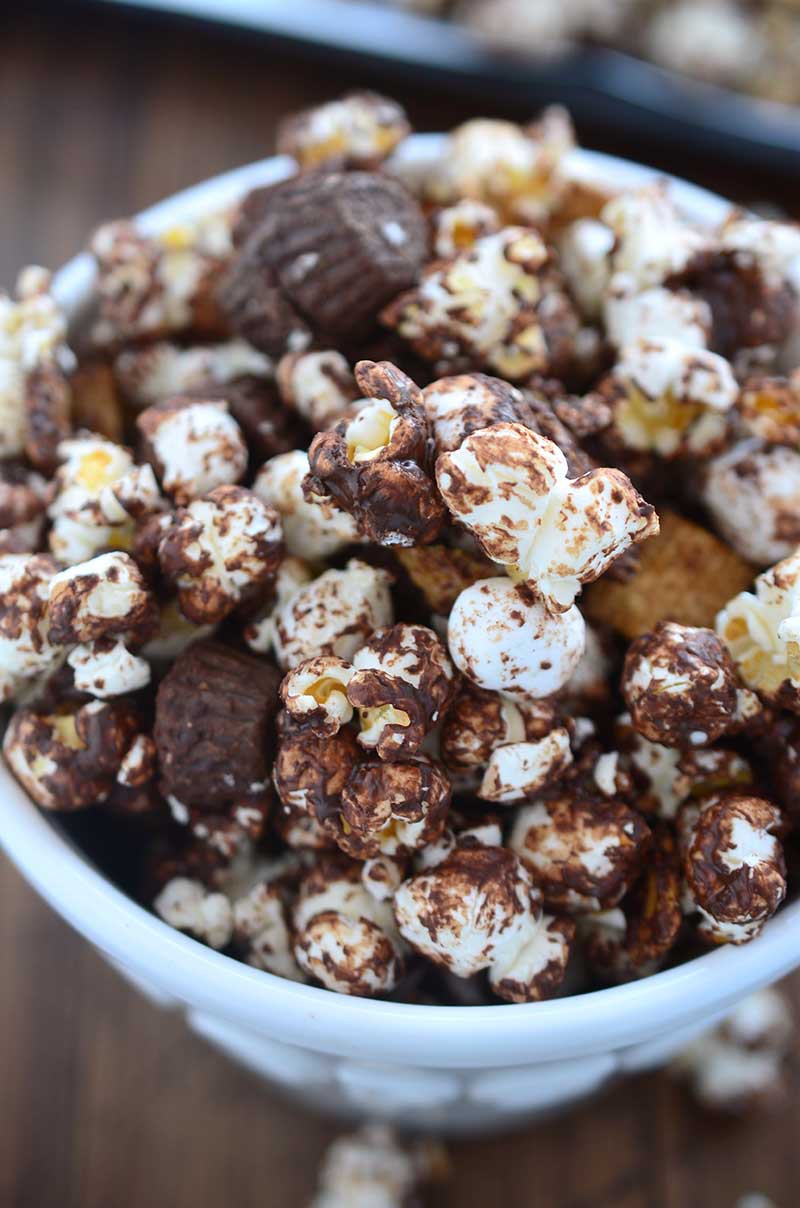 Sweet n' Spicy BBQ Popcorn: This popcorn seasoned with BBQ seasoning and jalapenos, is perfect for your family and friends that love game day snacking
Herb Butter Popcorn: Fancy things up a bit with this Popcorn topped with fried herb butter.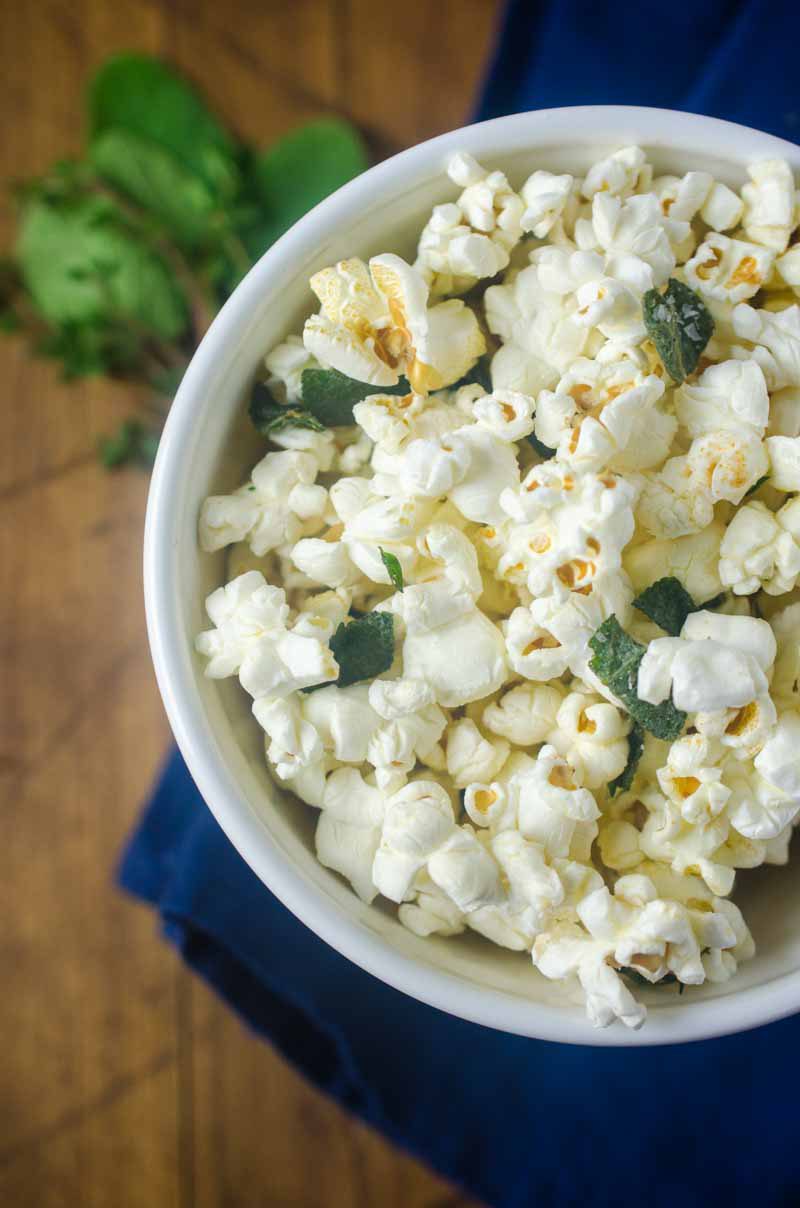 Finally, let's talk truffles. Truffles always add a little decadence and elegance to a holiday basket:
Chocolate Malt Truffles: A classic for a reason!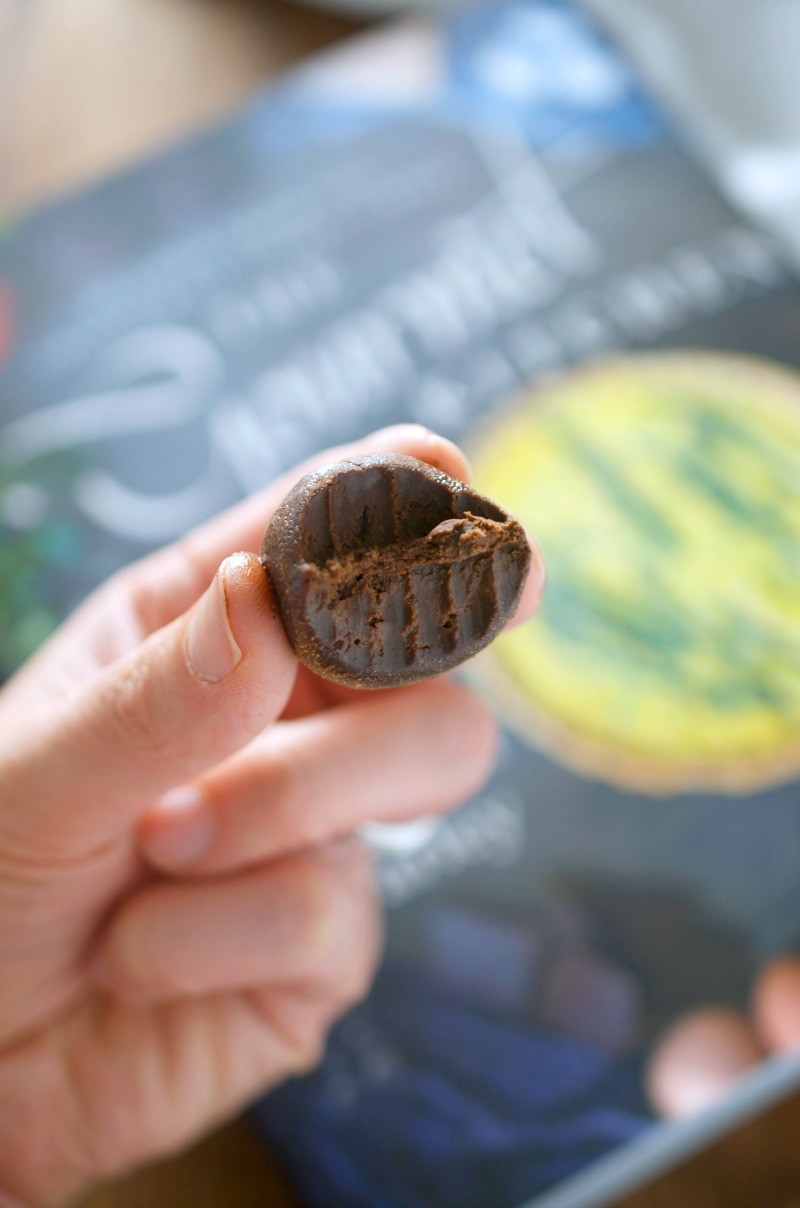 Mint Cookie Truffles: An easy no-bake recipe with Oreo cookies!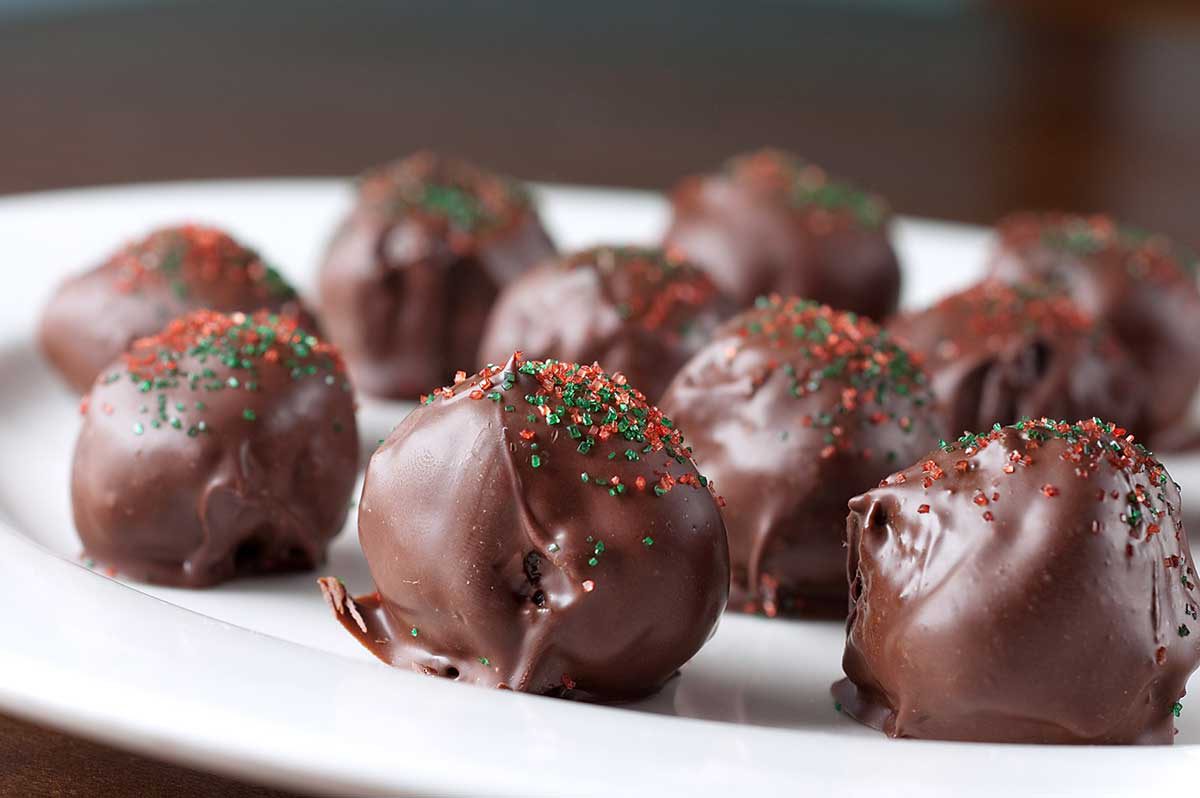 How to put together the perfect holiday treat gift:
Sure a plate of cookies or truffles is good, but my absolute favorite thing to do is make several! I put together a couple of different cookies, a bark or two, a brownie, truffles and fudge. Your family and friends will LOVE it! Trust me!